Son Doong Cave
Son Doong Cave is based in Quang Binh, in the North Central part of Vietnam, midway between Danang and Hanoi. At the moment, the cave is only available to visit between February and August and closed from September to January due to flood.
About Son Doong Cave
Discovered in 2009, Son Doong Cave in Quang Binh, Vietnam, is currently the biggest cave known by mankind.
This giant is the champion in every aspect. The entire cave is approximately 9 kilometers long with the largest chamber of 200 meters wide and 150 meters high. With such a scale, Son Doong can comfortably host an entire city with NYC's skyscrapers of up to 40 stories or allow a 747 to fly through. The cave is as twice as large as its runner-up, Deer Cave in Malaysia. Stalagmites in Son Doong are also among the tallest in the world with some towering over 70 meters high.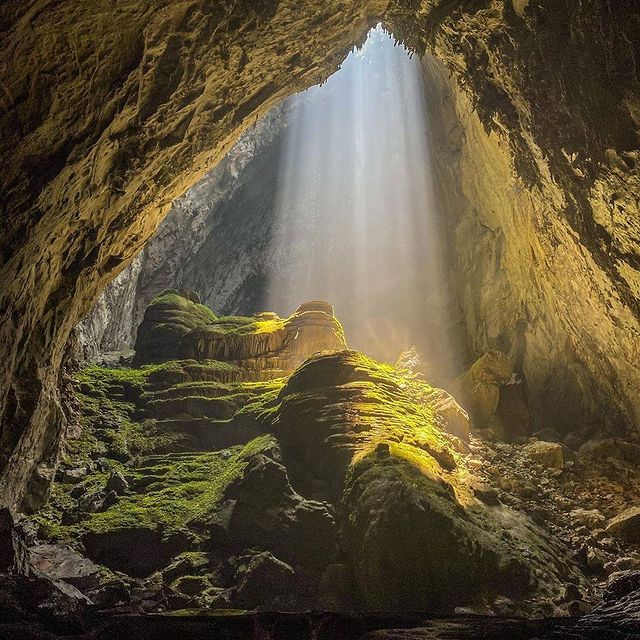 Photo by @vietnam_places
Not only exceptional in size, Son Doong is also ranked by BBC News as the most beautiful cave all over the globe. If you have ever watched James Cameron's Avatar, you may find Son Doong more or less similar to the scenes on Planet Pandora. Untouched by humans and abnormally large, Son Doong has its own river, jungle and climate. Yes, river, jungle, and climate within the cave! The huge temperature difference between the air inside and outside creates a constantly hovering clouds of mist that gives rise to a miraculous and surreal atmosphere.
Son Doong was discovered by a local lumberjack named Ho Khanh. Although only in 2009 was the discovery officially announced by the British Cave Research Association, Ho Khanh's first encounter with the giant was actually in 1991, during one of his logging trip. At that moment, Ho Khanh never knew that he had discovered the world's largest grotto. Indeed, the powerful and mysterious wind blowing from inside the cave scared him as he thought it was one of the cave monsters in local mythology.
Son Doong became open for commercial expedition in 2013. Since then, it has attracted throngs of adventurers who want to have the extraordinary and unique experience of discovering the biggest cave on Earth.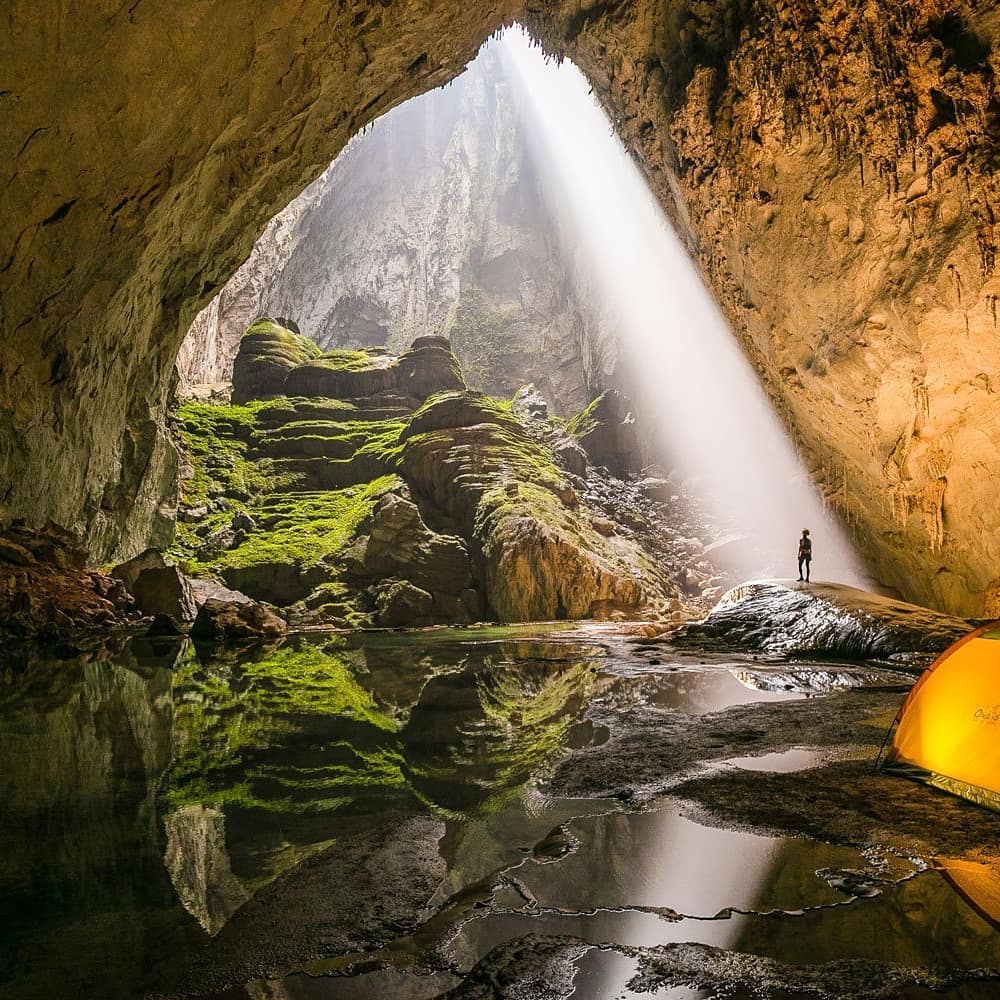 Photo by @vietnam_places
How To Get There
Son Doong is located in Son Trach, Bo Trach District, Quang Binh Province, Vietnam. There is currently no paved road leading to the cave and the journey to the cave is an adventure itself. It will take you about 6 hours to walk 10 kilometers from Ho Chi Minh Highway into the dense tropical forest of Phong Nha – Ke Bang National Park to reach the mouth of Son Doong.
By Air
The nearest airport is Dong Hoi Airport, which lies in the capital city Dong Hoi of Quang Binh province. There are several ways to get to Dong Hoi. For hardcore adventurers who cannot resist the urge to enter the cave as soon as possible, flying is the optimal option as it will save both time and energy.
Vietnam Airlines offers flights from Hanoi to Dong Hoi while Vietjet Airs offers flights from Ho Chi Minh City to Dong Hoi on daily basis. Travel time is around one hour for both.
By train
Alternatively, you can board the Reunification Express trains. Because Vietnam has a lengthy S-shape, there are train services from various cities such as Hanoi, Ho Chi Minh City, Da Nang, Nha Trang, Hue, Vinh, etc. to Dong Hoi. Travel time varies with distance from your starting point.
Buses and taxies are available too, offering more route options and flexibility. Prices and travel time also vary with starting destinations and service providers.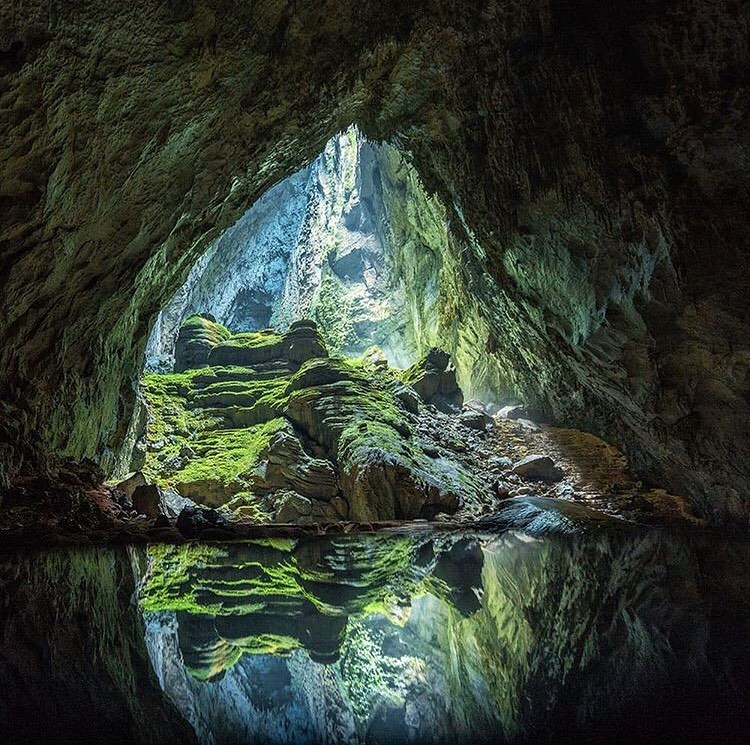 Photo by @samson.says
From Dong Hoi, you will be transferred to Phong Nha – Ke Bang National Park and then to the trekking point on Road 20 of Ho Chi Minh Highway, by bus. Therefrom, the only vehicle available is your own feet. To reach Son Doong, it will take you around one day to traverse through forests, hills, and rivers so some fitness and endurance are required. Along the way, you will visit an ethnic village called Ban Doong and spend the night in Hang En Cave.  
Best Time To Visit
The best time of the year to visit Son Doong is from February to August. From February to April, the weather is cool and mild, perfectly suitable for trekking in the cave. However, it can be quite cold at night so be prepared to bring along some trekking jackets. From May to August, the weather is often hot and humid, making the expedition more arduous and challenging. From September to January, the cave is closed as the flood also makes it impossible to access to the caves during this time of the year.
Useful Information
Location: Quang Binh
Best for: Adventure Travelers
Entrance: TBA
Hours: N/A
Distance to city center: 30.9km (19.2 mi)
Conversations (0)
Join the conversation
Conversations
Join the conversation
ALL COMMENTS (0)
There are no comments. Add your comment to start the conversation.
read next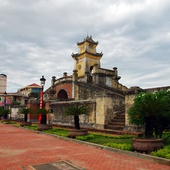 Dong Hoi Citadel is located in Dong Hoi city, Quang Binh Province.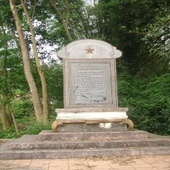 Van La Underground Tunnel belongs to Luong Ninh, a village which is only 7km to the South of Dong Hoi City in Quang Binh Province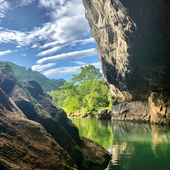 A part of the giant Ke Bang Mount, Phong Nha Cavern belongs to Bo Trach District in Quang Binh Province