Han Market
Location
The most important trading point of Danang, Han market is popular among local and tourist alike. Located at the grand intersection of Tran Phu Street, Bach Dang Street, Hung Vuong Street and Tran Hung Dao Street, this famous market holds a very important position in the history of the city.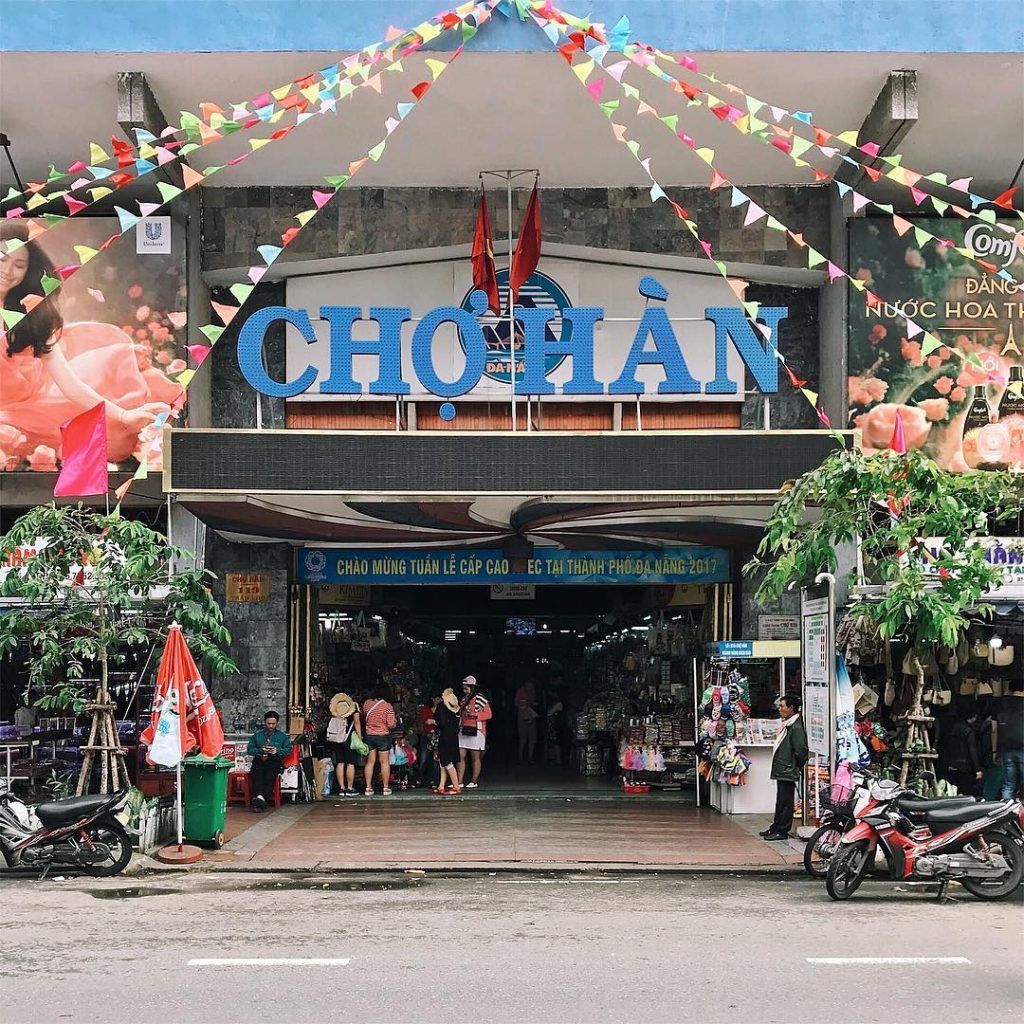 Photo : vi.wikipedia.org
Trading Activities
Even though in the old days, Han Market was only a modest trading venue for small businessmen, the convenient and ideal location have enabled it to develop into a big trading center near Han River, from which people gave it the name Han Market. The market was officially opened in the 1940s. The French constructed there a big train system called Tourane Marché to transport goods to the main station. As the business grew unceasingly, some Chinese and Vietnamese businessmen decided to build a commercial center around the market with grocery stores, jewelry stores, pharmacy stores, etc. In 1989, the market was fully renovated. Nowadays, as the renovation gives the market a spacious and refreshing atmosphere, the arrangement of stores inside the market also gives the customers a relaxing feeling when shopping there.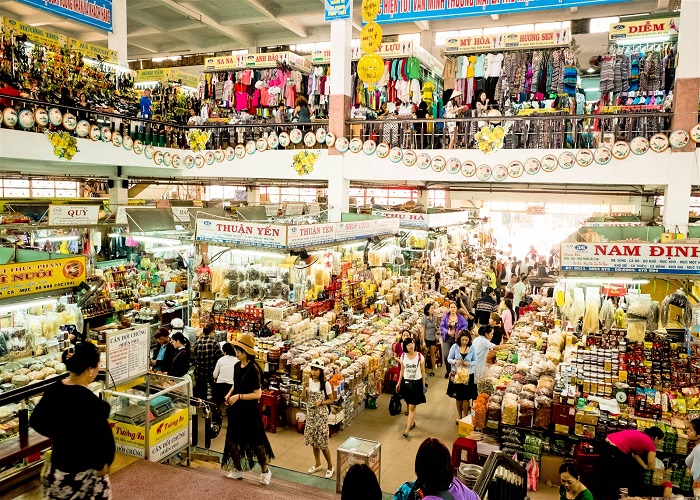 Photo : taidanang.com
Interestingly, local inhabitants used to regard the market as "rich market" because it was extremely popular among the more well-off classes of the society. Today that term is absolutely out of place, as everyone enjoys shopping there. A plenty of goods ranging from fresh foods (vegetables, fruits, fishes and meats) to clothes is traded all day long. However, the most special thing to look for at the market is probably fish sauce: the familiar yet unique food of the Central Regions.
In addition to the variety of choices, Han Market also attracts a lot of people by its relatively low prices because it functions as the center where goods are gathered before being distributed to smaller markets in the province.
Visiting Han market
Han market is ideal for those looking for some Danang's souvenirs before heading home. If you are flying overseas after, you may take limitted dried food with you but if you have more time to spare in Vietnam, stock up on fresh fruits and local snacks. Some specialties that can be found in Han market include: Ly Son garlic, Chili paste, dried rice crackers, dried squids. At the front of the market are fruit stalls, abundant with tropical option from bananas to jackfruits.
One can easily reach Han market by taxi or motor taxi. If you stay at one of the beach resort on Danang coast, a trip to Han market would cost $5/one way by taxi.
Useful Information
Location: Cho Han, Danang
Best for: Family, couple, solo
Entrance: Free
Hours: 5AM - 7PM
Distance to city center: 2.8km (1.7 mi)
Conversations (0)
Join the conversation
Conversations
Join the conversation
ALL COMMENTS (0)
There are no comments. Add your comment to start the conversation.
read next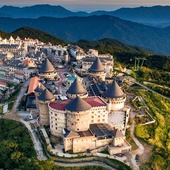 Sun World Ba Na Hills is an exotic theme park with lots of recreational amenities perched on a high mountain (1487m above the sea level) in the outskirts.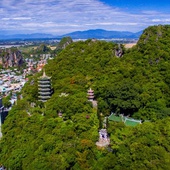 Driving 9km south of Danang city center on the famous beachfront boulevard Truong Sa, travelers can find one of the most popular attractions of the region, the Marble mountains. It is a group of five marble and limestone mountains, named after the five elements of the ancient oriental philosophy: metal, wood, water, fire and earth.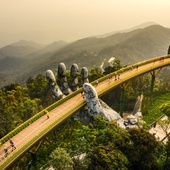 Among the many bridges that merits celebration in Vietnam, Danang Golden Bridge is probably the most recognizable one. Its unique design resembling lifted by two giant hands and the golden yellow hue of this pedestrian bridge make it both photo perfect and a great place for sightseeing.