Sun World Ba Na Hills
Location
Sun World Ba Na Hills is an exotic theme park with lots of recreational amenities perched on a high mountain (1487m above the sea level) in the outskirts. It is located 36km from Danang City Center and approximately 60km from Hoi An Ancient Town. To reach Ba Na Hills, visitors need to take one of the world's longest cable car systems.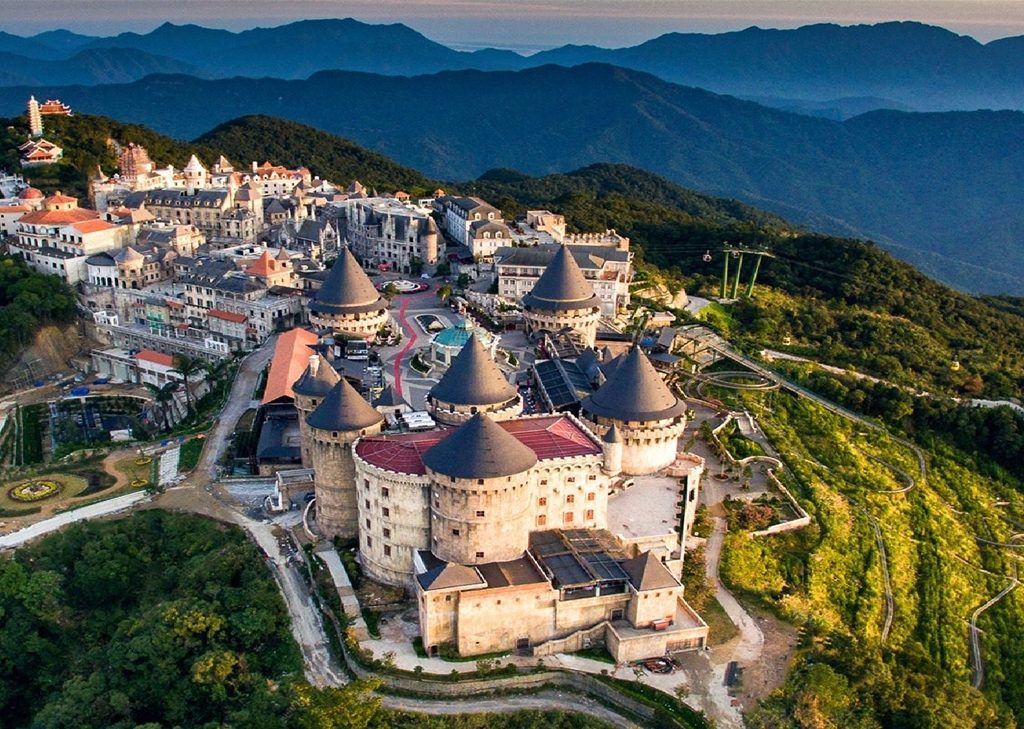 Photo : banahill.sunworld.vn
When to visit
Ba Na Hills welcomes tourists all-year-round but its peak season is from April to August, especially in summer when the weather is much cooler than in the city. If you want to avoid the crowd, you should travel during winter (October to December). However, the weather condition is obviously not favorable.
Getting to Ba Na Hills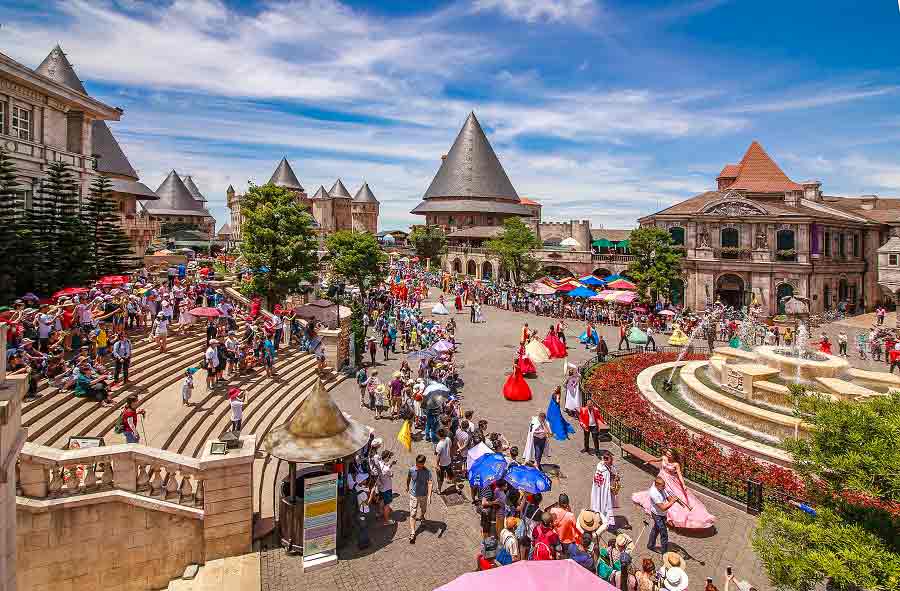 Photo : baodansinh.vn
From Danang, it will take you around 45 minutes to get there either by private car or motorbike. The taxi price is around 500.000 VND and can vary (usually lower) depending on the number of people in the car.
From Hoi An Ancient Town, similarly, you can opt to transfer by taxi or motorbike on your own. The private round trip usually costs 1.000.000 VND.
Attractions in Ba Na Hills
Le Jadin D'Amour
Thanks to mild, temperate weather, this exquisite sculptured garden comprises a vast range of colorful flowers. 9 manicured gardens carry their own themes with stunning designs.
Golden Bridge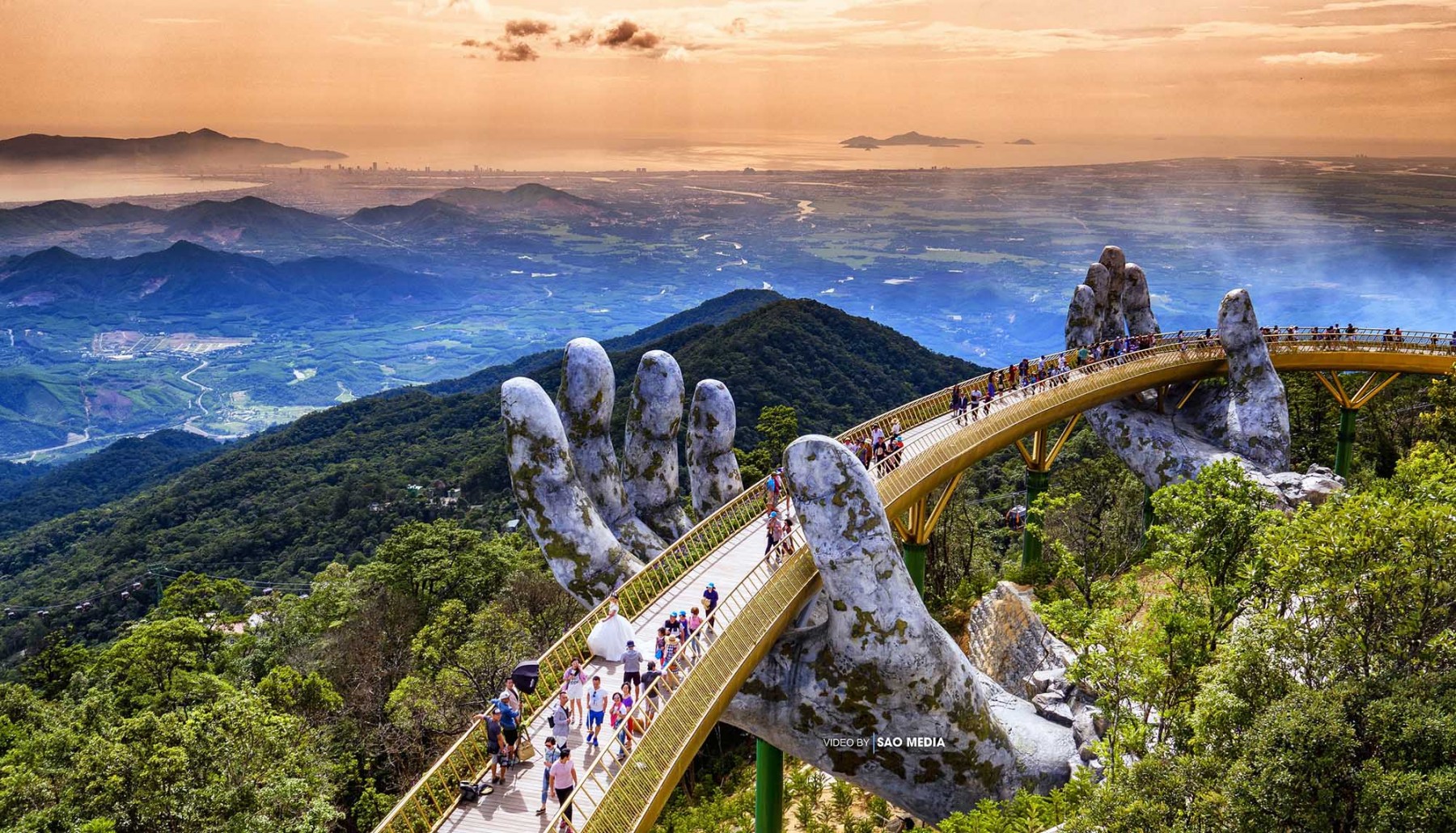 Photo by @Sao Media
This unique golden bridge lifted by two giant stone hands has become Danang's new symbol since its appearance. It offers magnificent views of the surrounding landscapes from the above. Moreover, the extraordinary design of the Golden Bridge itself attracts throngs of tourists to visit and check-in.
Wine Cellar
Set beneath the mountain surface, Debay Wine Cellar is fully stock with premium wines since the French colonial era and kept at low temperatures of 16-20 Celcius Degree.
French Village
A perfect miniature of France with spectacular sceneries of French schools, churches, and romantic roads. Visitors can also stop here for some snacks and drinks.
Fantasy Park
A huge outdoor park with various games of all types such as driving, shooting games, 4 & 5D ride, ghost train, and climbing walls. 
Spiritual sites
Ba Na Hills has its own spiritual zone with many pagodas and Buddhist sculptures. Amongst those, Linh Ung Pagoda with the 27-meter white Sakyamuni Buddha Statue is a striking spot.
Accommodation at Ba Na Hills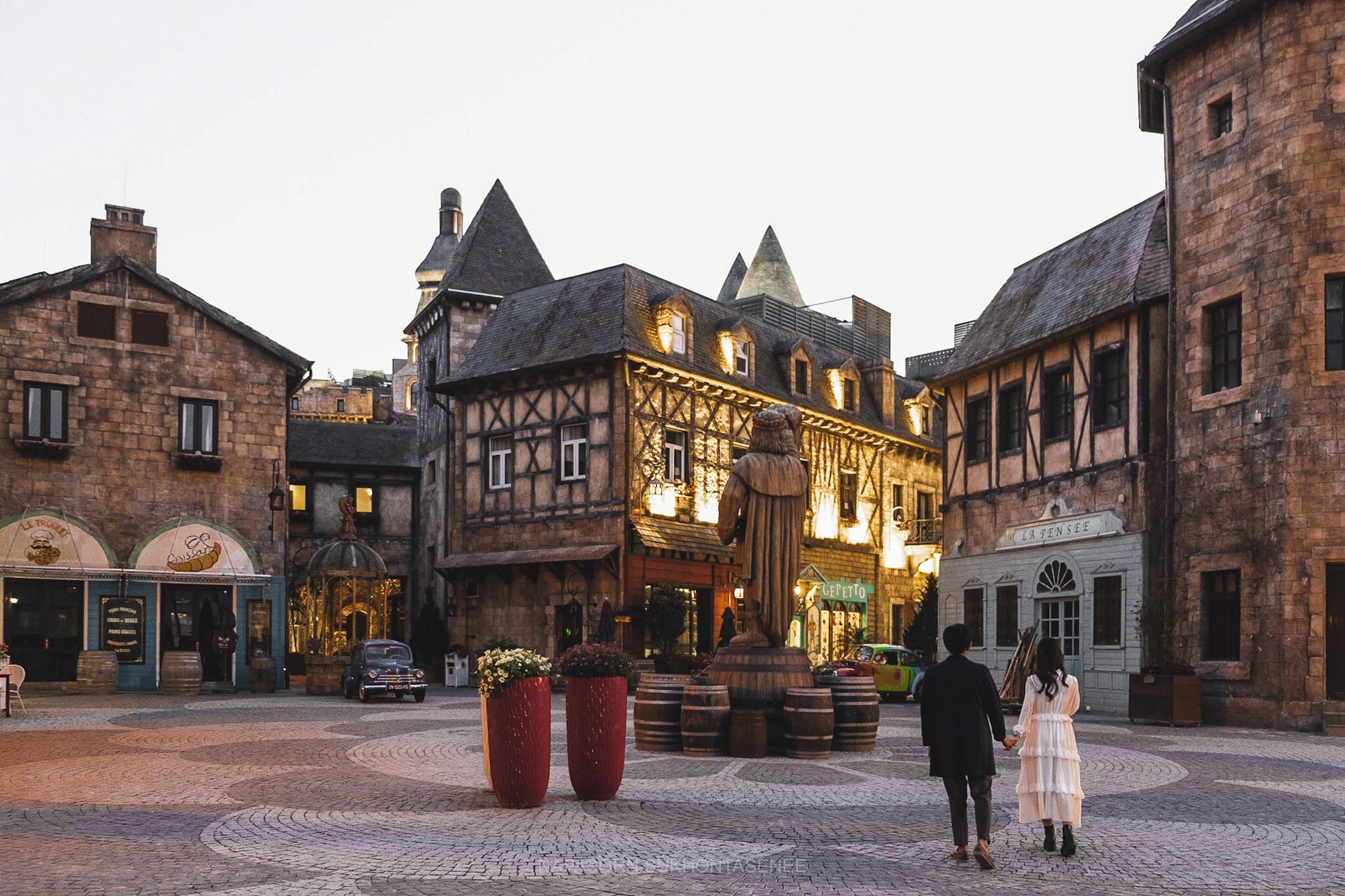 Photo : baodulich.net.vn
For those who want to explore Ba Na Hills at its fullest, there are several hotels to stay overnight such as Morin Hotel, Mecure Ba Na Hills French Village, and Debay Hotel.
Opening hours and ticket price
Ba Na Hill is open from 7:00 to 22:00 every day.
Ticket price: 750.000 VND/adult, 600.000 VND/ child (1m - 1.4m). Children under 1m are free of charge. Throughout the year, there are many promotion programs and discounts to get low prices.
Useful Information
Location: Sun World Bana Hills, Danang
Best for: All visitors
Entrance: 600,000-750,000
Hours: 7:00-22:00 Everyday
Distance to city center: 18.4km (11.4 mi)
Conversations (1)
Join the conversation
Conversations
Join the conversation
ALL COMMENTS (1)
D
DARIN
Good morning, I and Family plan to have a trip at Sun world Ba Na Hills (31 May 2022) and also book Mercure Danang French village (1 Night). I see a post (from someone, posted date: Mar 2022), he said Sun World Ba Na Hills open Fri-Sat-Sun only. Q1. On 31 May 2022, is Sun World Ba Na Hills opened? Q2. Is there any special festival/activity at Sun World Ba Na Hills on 31 May / 1 Jun 2022? Q3. To have the tickets for 3 adults (2 adults = 67 years old), any method to book for cheaper / speical price tickets Thanks.
1 year ago
0 REPLY
read next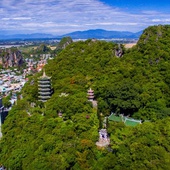 Driving 9km south of Danang city center on the famous beachfront boulevard Truong Sa, travelers can find one of the most popular attractions of the region, the Marble mountains. It is a group of five marble and limestone mountains, named after the five elements of the ancient oriental philosophy: metal, wood, water, fire and earth.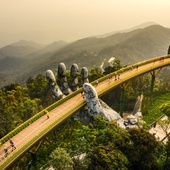 Among the many bridges that merits celebration in Vietnam, Danang Golden Bridge is probably the most recognizable one. Its unique design resembling lifted by two giant hands and the golden yellow hue of this pedestrian bridge make it both photo perfect and a great place for sightseeing.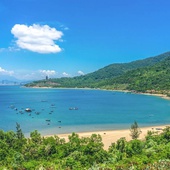 Only 13 km away from the center of Da Nang City, Son Tra Peninsula belongs to Son Tra District. This is a typical Vietnam tourism magnet along the coastline: fantastic, untouched natural scene with transparent sea, white sand, and mysterious primitive jungle with a vast diversity of plants and animals.