Cat Ba National Park
The focal point of UNESCO Cat Ba Archipelago Biosphere Reserve
Situated to the North West of Cat Ba Island, Cat Ba Nation Park contributes to the rich flora and fauna collection of Vietnam.
Location
The Park is at the heart of Lan Ha Bay and covers an area of 15,200 ha, including 9,800 ha of forests with splendid grottoes.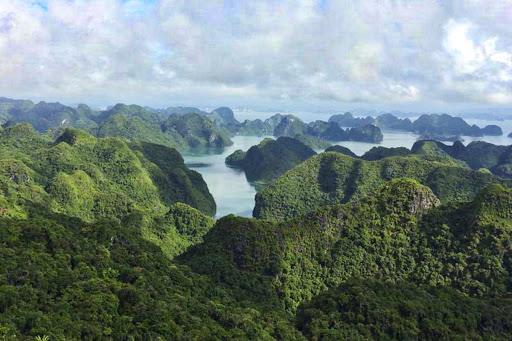 Photo : catbakayakadventures.com
Covering almost half of the island, this national park is the most fascinating destination for tourists who love to trek, hike and explore critically endangered inhabitants of Cat Ba Archipelago Biosphere Reserve. Tourists can go from Cat Ba town to this place easily by bus for $1.5 or by riding a motorbike.
Natural Gifts
There are some 745 species of plants, including various species of rare wood trees such as Tri Ly, Lat Hoa, Lim Set, Gie Hoa, Kim Giao, white wood. Most notable is Kim Giao wood, the material to make chopsticks for the Kings. It is said that Kim Giao chopstick will show bubbles and turn itself into red when it touches poisoned food.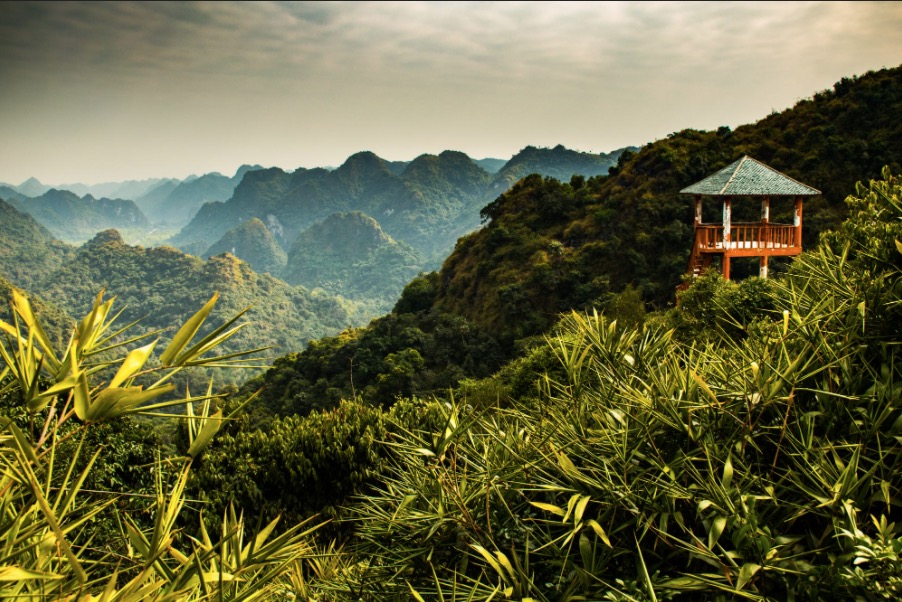 Photo by @Pavel Stabo
Endangered species make the unique value of Cat Ba National Park. A plethora of endangered species like black giant squirrel, leopard cat, Cat Ba Langur (white-headed langur), rhesus macaque, etc. inhabits exclusively here. Cat Ba Langur stands out as the most sought after one with its unique beauty, amazing adaptability, extreme rarity and eccentric behavior. Such langurs have flamboyant turfs around their heads and necks. They eat foods that are even poisonous to other species, drink salt water and survive in the steepest cliffs that no man can reach. Their population plummeted to 50 in 2000 and they have been professionally protected ever since.
In addition to biodiversity, the fuse of primeval rain forest, birds' song, fresh air and peaceful ambience is enticing. Such a hike makes you feel closer to nature than ever. As the trail can be tough at certain points, it is necessary to bring water and food to recharge yourself. The route options vary based on the length of time it takes and the level of difficulty, which are explained in detail by the entrance staff. The higher you are willing to climb, the better vista you will be rewarded so make sure you set out early in the morning to have enough time in this place.
Cat Ba National Park is an ideal ultimate destination to complete the excursion for sporty visitors of Cat Ba.
Related Articles
If you are interested in trekking and similar attractions like Cat Ba National Park, you may read the following:
Useful Information
Location: Cat Ba National Park, Cat Ba
Best for: Adventure Travelers
Entrance: Free
Hours: 8AM - 5PM
Distance to city center: 1.1km (0.7 mi)
Conversations (0)
Join the conversation
Conversations
Join the conversation
ALL COMMENTS (0)
There are no comments. Add your comment to start the conversation.
read next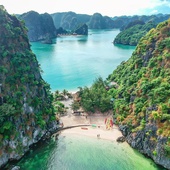 Tucked away in the east of Cat Ba Island, Lan Ha bay is geologically the elongated tail of Ha Long bay, which makes it less crowded than the other.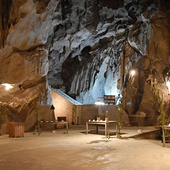 Hospital cave is a quick stopover for Cat Ba island day-strippers who want to enrich the experience with insights into the Vietnam- American war.