Car Rental
About Car Rental in Vietnam.
Car rental is a great alternative when you want to visit any place that you like or is inaccessible to public vehicles. This is also a pleasing choice when exploring destinations with various attractions, which are distant from each other such as Ho Chi Minh City, Hue, Dalat. The major advantages of renting a car include independence, convenience and flexibility as you can create your own schedule. On the other hand, there are also some disadvantages, mostly because of the notorious traffic system in Vietnam and high cost of renting. 
As a result, self-driving in Vietnam can be a real challenge for foreigners.
With Or Without Driver?
Car hire in Vietnam can be self-drive or with chauffeur drivers.
Self-drive cars
Several agencies in Vietnam provide cars for rent without drivers. To qualify for driving a car independently in Vietnam, international travelers must convert their International Driving Permit into a Vietnam Driver's license. Required documents include a valid passport, a form requesting the issuance of a driver's license, a certified copy of your International Driving Permit, 3×4 ID size photos, and fee.
However, due to the unsafe traffic conditions and complicated license exchange process, almost all car rental companies virtually do not give you a car to drive on your own unless you have been in Vietnam and familiar with the traffic for a long time. Some popular firms with cars for rent in major cities in Vietnam are Herzt, Avis, VN Rent-a-car, Hanoi Journey, Green World Car Rental, Hoi An Private Car, and Vietnamdrive.
Car hire with chauffeur drivers
Car rental with English-speaking drivers is obviously a free and easy choice for tourists since local drivers understand the destinations well and there will have no worries or hassles on the way. The only concern is to compare prices and find a reliable agency to use the service. Tourists will then be given a schedule with a price.
How To Rent A Car In Vietnam
It is quite easy in Vietnam to rent a car. All required papers are your passport and driving license.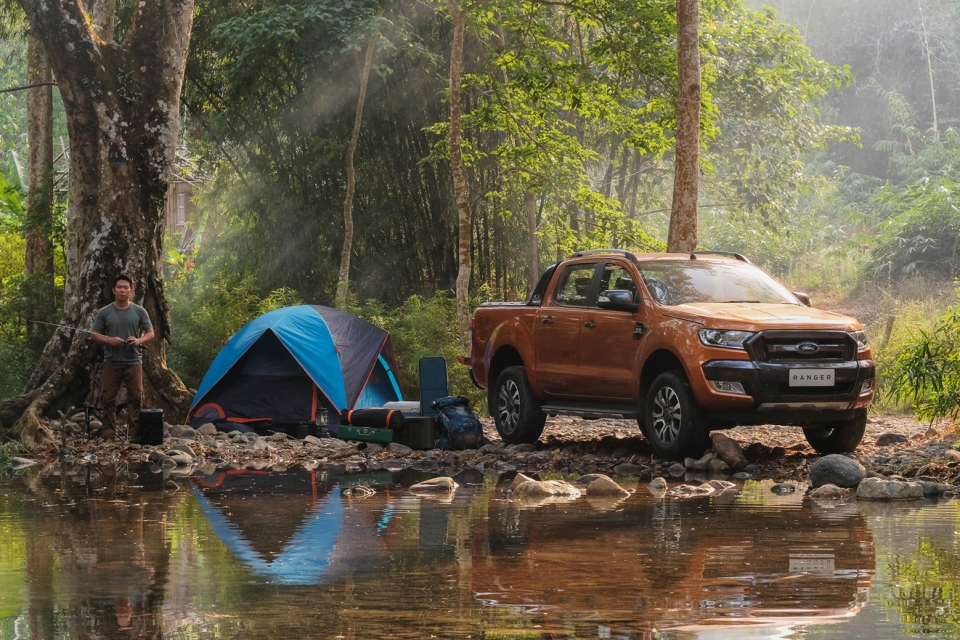 Photo: news.otofun.net
Normally, car rental agencies in Vietnam will ask you for international driving licenses if you do not have a Vietnamese driving one, and they might accept your native driving licenses in common languages such as English, French. These licenses will be copied and kept by the agencies for reference. After signing the rental contract, the agencies might require you to pay some money as deposit. This could be 50 to 100% of the total cost of the contract or an exact pre-determined amount in cash.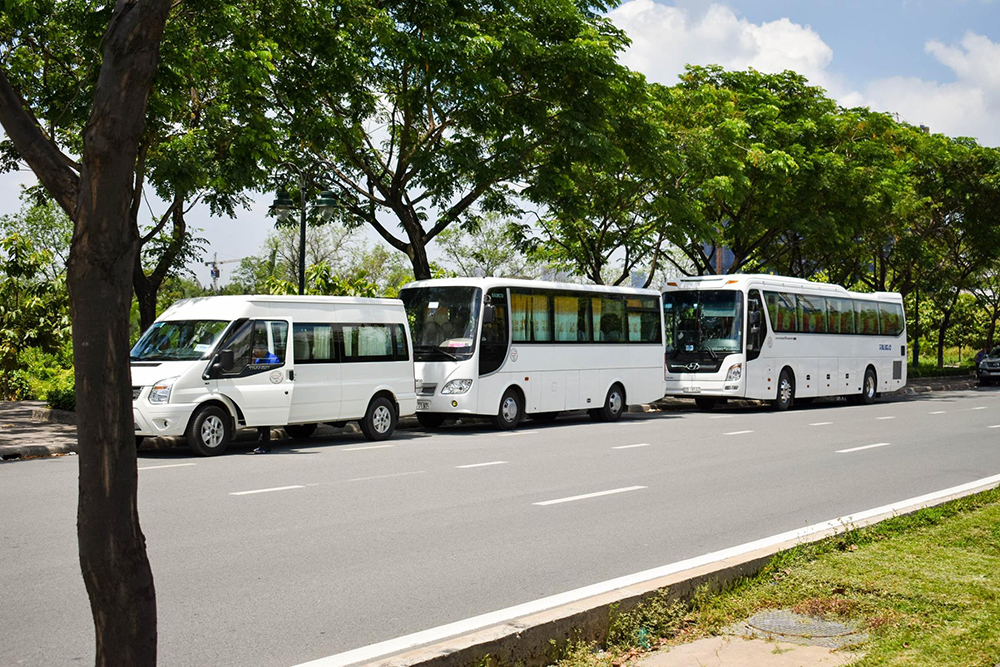 Photo by @Thuexekhach
Most of Vietnamese car rental agencies are located in big cities such as Hanoi or Ho Chi Minh City where the demand for car rental car is quite significant. Below are some credible rental car agencies that you should know:
Thanh Hung Group
Address: 104-106 Nguyen Van Cu, Hanoi
Phone: (0243) 8-213-213
Website: http://www.thuexe.net.vn/
Truong An Company
Address: 57 De To Hoang, Hanoi
Phone: (024) 7300-5791
Website: http://www.oto-tulai.vn/
Tuan Linh Company
Address: 73 Dong Da Lane, Binh Thanh District, Ho Chi Minh City
Phone: (0283) - 862-2600
Website: http://www.thue-xe.com/
How Much Does Renting A Car Cost In Vietnam?
In Vietnam, compared to other modes of transportation, renting car is quite expensive. This is largely due to the affordable and available public transportation system that runs within and between provinces.
The fee for renting a car ranges from VND 500,000 to 10,000,000 per day (about $25-500), depending on the type of car you choose and how luxurious it is. There are many types of cars for you to choose from, but the most common one is 4-seats and 7-seats cars. Customers are responsible for fuel cost, which is rather high compared with Vietnamese living standard (as of June 2011, it is $1 per litre). Payment for car rental is usually made in cash directly to the agency. Some agencies might ask you for advance payment or a small deposit.
Tips For Renting Car in Vietnam
The first thing that you have to be aware of is the quality of the car that you rent. Rental cars were used many times by many unprofessional drivers with the thought that "That is not my properties so I don't have to take care of it carefully". Therefore, checking the car conditions before renting it is essential for you to avoid accidents or unexpected dramas. Also, spending time to come to showroom of the agencies to find your best match is highly recommended.
One more thing you have to be aware of is the traffic in Vietnam. The fact is that the traffic system in Vietnam is very complicated which can intimidates even the most skillful and careful drivers. Therefore, driving a car in Vietnam can be extremely challenging.
To make the matter worse, the buzz of motorbikes, and other cars, with an intense level of honking can make the experience more stressful than it should. If you don't feel confident in your driving skills, hiring a chauffeur from the agencies is a wise option since many agencies offer drivers with their rental cars. Additionally, the local drivers are familiar and experienced with the locations, so you will reach your desired destinations faster and safer.
Conversations (0)
Join the conversation
Conversations
Join the conversation
ALL COMMENTS (0)
There are no comments. Add your comment to start the conversation.
read next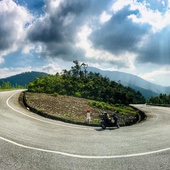 Not many visitors come to realize that Vietnam's long stretch and diverse topography mean amazing road trips.