Visiting Hoi An During Tet: 5 Things To Know
As Tet holiday is the most important time of a year to Vietnamese, just like Christmas and New Year combined to Weterners, there are some notes for travelers who want to travel to Hoi An during this holiday to avoid bad experience.
Apply for a visa as soon as possible
Like other governmental bodies, the Visa issuing authority, including Vietnamese embassies, consulates and Immigration office, would be closed from January 21st and will only get back to work on January 30th. Therefore, you should work out your travel plan carefully and apply for the visa as soon as possible to avoid the unnecessary delay of flights.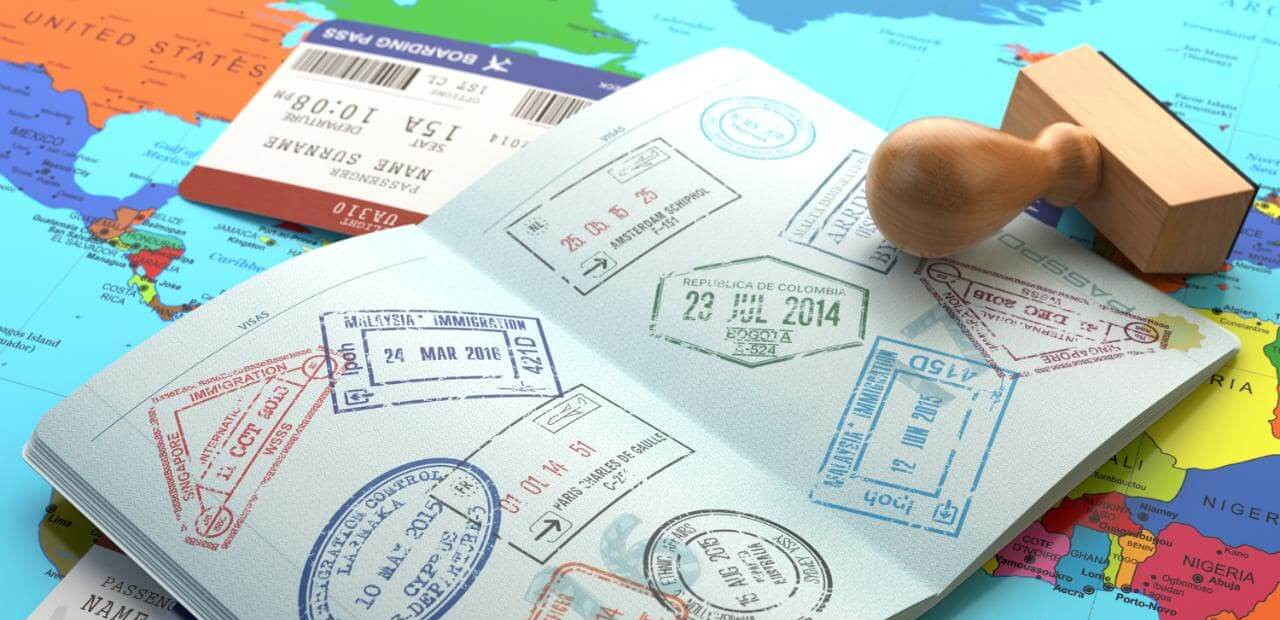 Photo @raptim.org
At the airport, the immigration officers on call remain open to give you visa stamp for visa on arrival.
Book in advance
As many foreigners share the same interest in experiencing a traditional Tet in Vietnam, it would be not easy to get rooms in Hoi An's hotels, especially high-quality ones, if you didn't book in advance. The 9 day holiday means that the locals also have ample of time to head Center and South for holiday too and Hoi an is always a quality choice.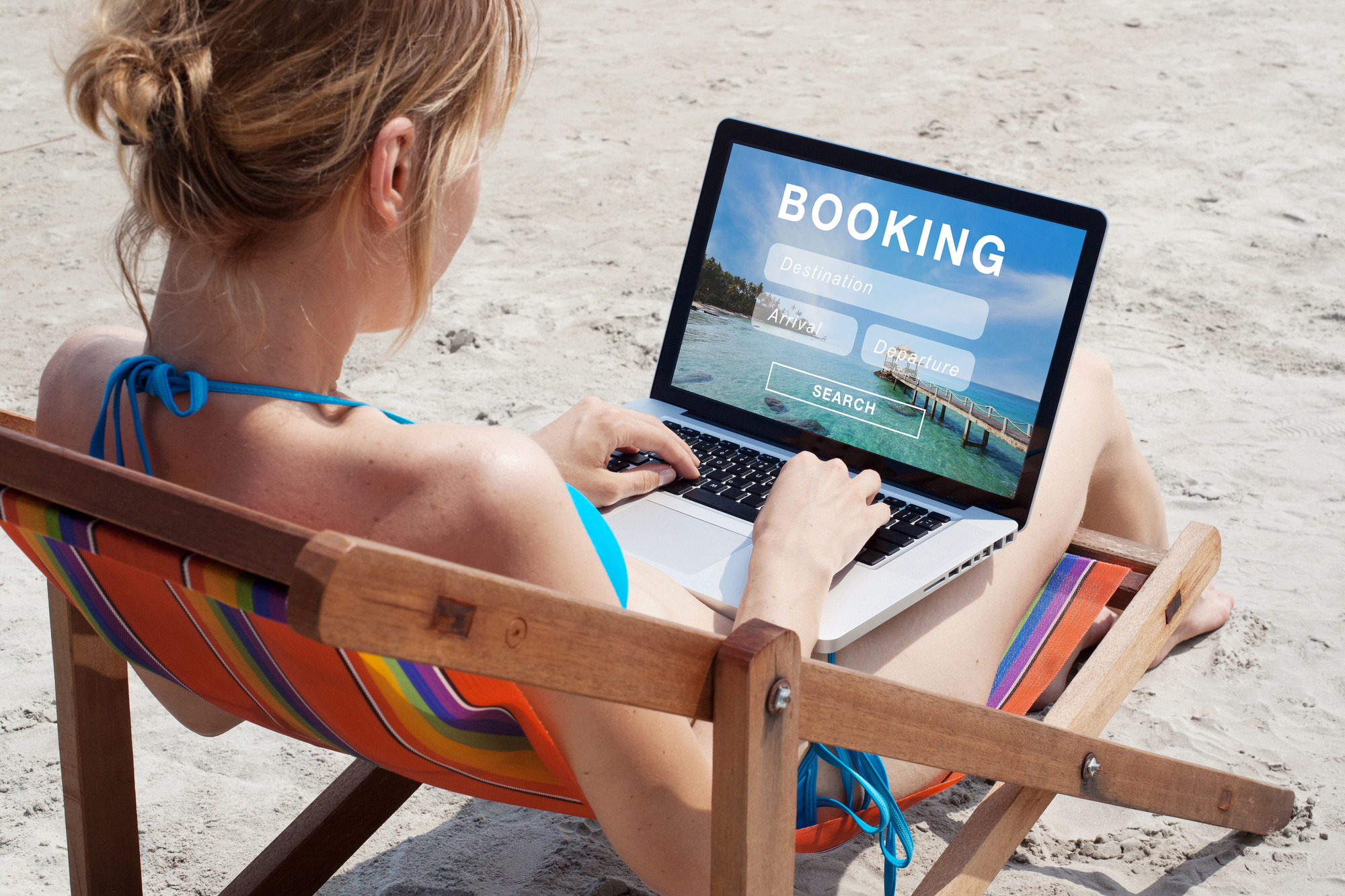 Photo @thejungle princess.com
Transport is another matter to be concerned. Reserve your airplane tickets and train tickets as soon as you can and expect holiday surcharge.
Shops closed/ Shops open
Though recently, there have been more and more shops opened on Tet holiday, tourists still have to be aware of the fact that a number of shops would not do so. Especially for those who want to have new clothes made at Hoi An's famous tailors, Tet is actually not the best time. The exception is A Dong Silk at 40 Le Loi Street, Hoi An. Tel (84) 0510 3863 170. This tailor will be closed for just 1 day before Tet and the first day of Tet only (January 22nd and 23rd).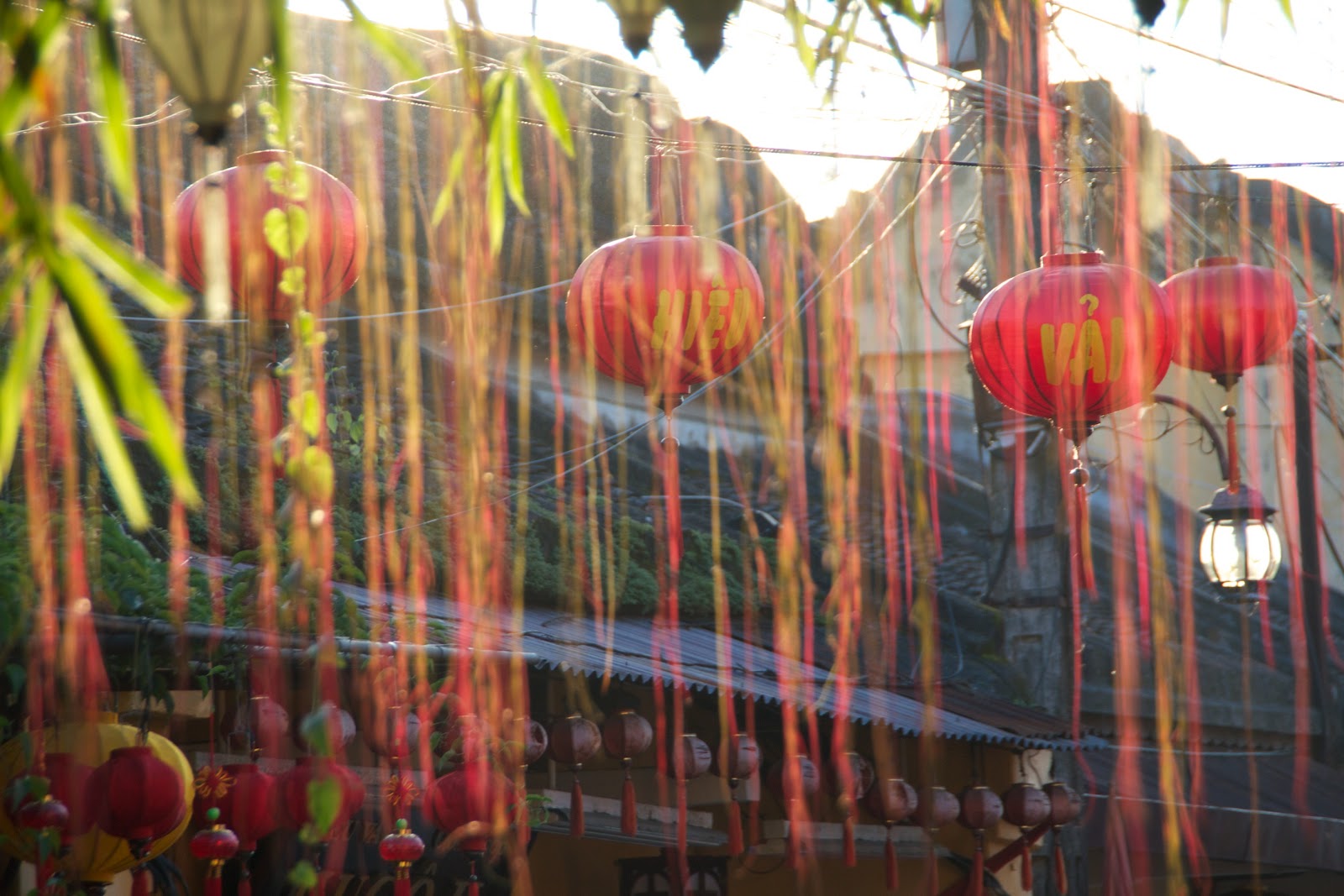 Photo @vietnamvisa-easy.com
If you plan to stay in Hoi An after January 26th, there would be more options, including
Yaly Couture at 358 Nguyen Duy Hieu St., Hoi An, which has 4 showrooms as below Showroom 1: 47 Nguyen Thai Hoc Street; Showroom 2: 47 Tran Phu Street; Showroom 3: 358 Nguyen Duy Hieu Street; Showroom 4: 580 Cua Dai Street
Kim My Tailor at 70 Tran Hung Dao St., Hoi An.
To To Boutique at 32-34 Ba Trieu St., Hoi An.
Thu Thuy Tailor at 60 Le Loi St., Hoi An
Restaurants closed/ Restaurants open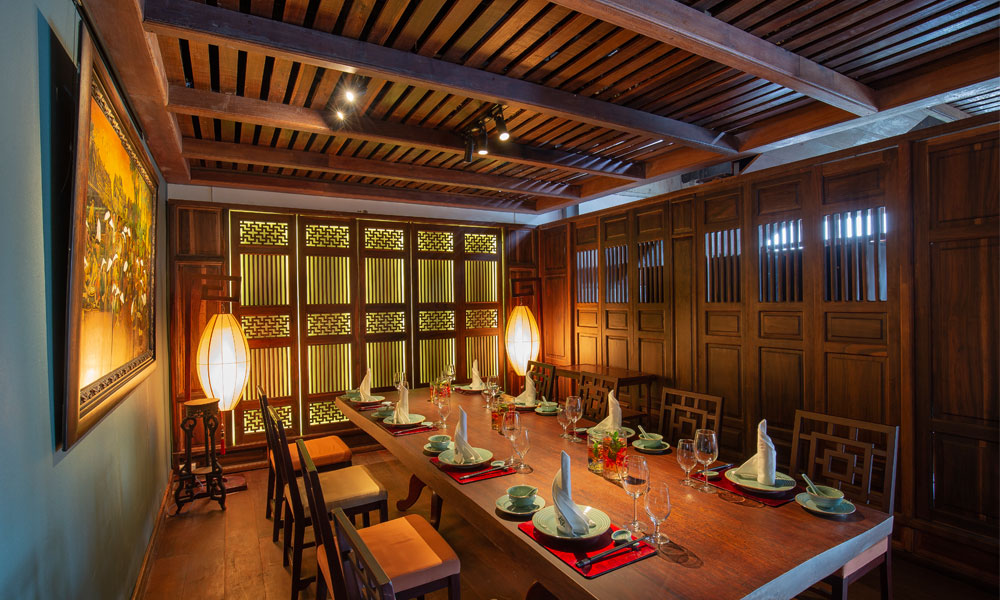 Photo @hoiansense.com.vn
The good news is that most restaurants don't close the whole Tet and usually just for a couple of days. Here are some suggestions:
Le Banyan bar An Bang beach, Hoi An 51000, Vietnam - Tel: 0935100337
The Cargo Club 107 D Nguyen Thai Hoc, Hoi An, Vietnam - Tel: 0510 3910 489
Dao Tien 21 Phan Boi Chau, Hoi An, Vietnam
Good Morning Vietnam 102 Nguyen Thai Hoc Street, Hoi An, Vietnam - Tel: 0510 3910 227
Lantern Town Restaurant 49 Nguyen Thai Hoc Str, Hoi An, Vietnam - Tel: + 84 1239912212
Laugh Cafe Restaurant 126 Tran Cao Van St, Hoi An, Vietnam - Tel: 0905192532
Voulez-Vous 631 Hai Ba Trung, Hoi An, Vietnam - Tel: 0510 3927 339
High prices
Don't expect food, clothes, etc. to be as cheap and reasonable as stated in your travel guide. On Tet holiday, everything, with bill or not, will involve a holiday surcharge, from a bowl of Cao Lau to a suit made to order. Moreover, many restaurants may not have full menu either. Accept this as part of your holiday will relieve you from unnecessary stress.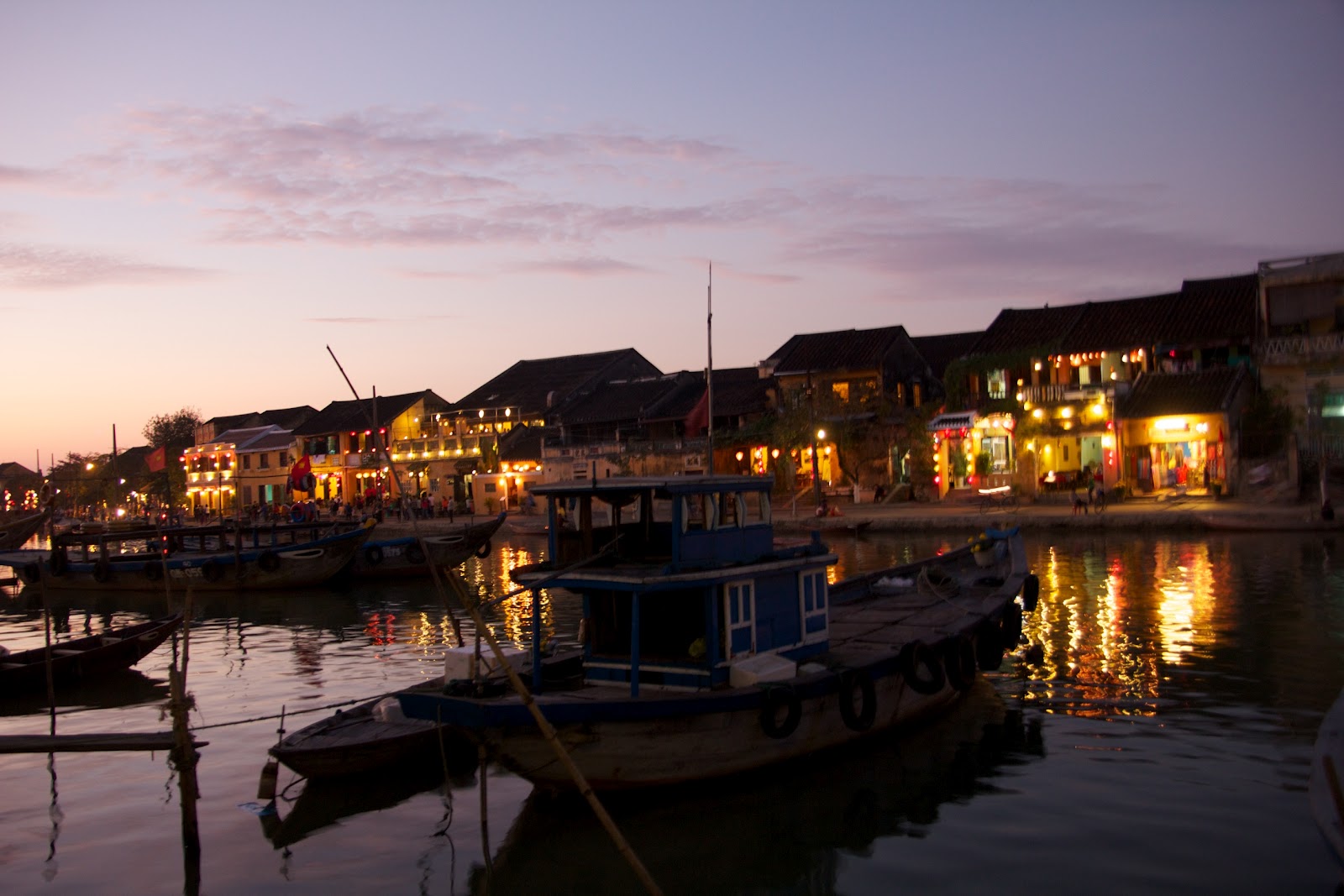 Photo @vietnamvisa-easy.com
Be careful when buying or bargaining When you want to buy something in shops during Tet holiday, be careful, especially with bargaining. Sellers have strong belief that if their new year starts strong with the generating of many sales this will determine a prosperous outcome for the year. Hence it can be very disappointing and annoying to a merchant if you inquire about an item to later not buy it or you bargain so much. This is a sign of loss prosperity through-out the year, to their opinions. In order not to get their anger, try to buy at least one thing in their shops, even the smallest and cheapest one, in case you have entered their shops and asked for goods. The advice is to look at the item carefully from outside before getting inside. Looking does no harm. (Read Vietnamese Tet Do and Don't).
Conversations (0)
Join the conversation
Conversations
Join the conversation
ALL COMMENTS (0)
There are no comments. Add your comment to start the conversation.
read next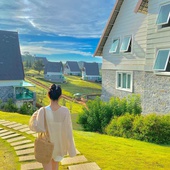 More often than not, in foreigner's eyes, Tet is often written off as a time to travel to Vietnam. It's better to think again.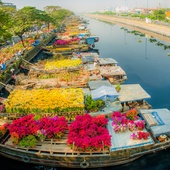 In order to have the best Tet experience in Ho Chi Minh city, read these useful tips shared by locals and experienced travellers to ensure a smooth trip during the holidays.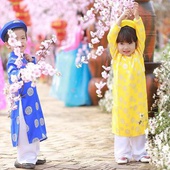 Vietnam Online creates this guide as a special early gift for those visiting Vietnam during the New year, in the hope that upon leaving, many will say