Hoa Tuc
Hoa Tuc is a lovely little hideaway in Ho Chi Minh City which is away from the bustling roads and noisy car horns. The place is so charming and stunning with outdoor and indoor seating set with plush chairs and dainty tables and chairs; candlelight makes the outdoor seating especially delight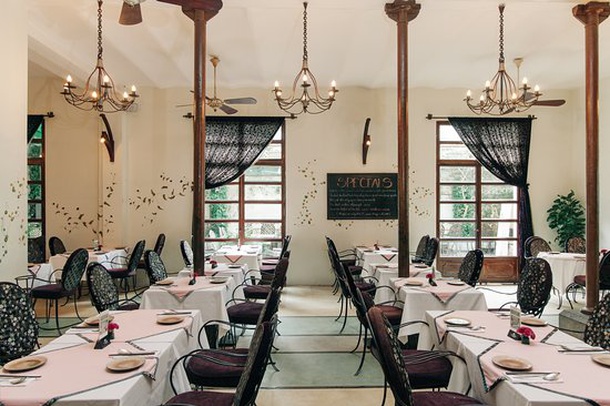 Overview
Description
Hoa Tuc is a lovely little hideaway in Ho Chi Minh City which is away from the bustling roads and noisy car horns. The place is so charming and stunning with outdoor and indoor seating set with plush chairs and dainty tables and chairs; candlelight makes the outdoor seating especially delight. As we have found almost everywhere in Saigon, the service was first class. The cuisine is modern Vietnamese so it had a fusion twist on some of the classics; you should totally try the traditional fresh spring rolls and crispy noodles with seafood, and definitely should not miss the splendid fruit shake. Vietnam has yet to go smoke free but Hoa Tuc offers non-smoking tables which is a major consideration if you're used to smoke-free dining. The prices are mid to high by Asian standards a quick conversion to USD would make you realize the food is totally worth it! The Refinery is a little restaurant right next to Hoa Tuc is a terrific spot to have dessert after dinner at Hoa Tuc.
Location
Hoa Tuc is just two blocks away from Sheraton Hotel at the center of Ho Chi Minh city
Facilities & Services
Non-smoking restaurant
Air conditioning
Credit card / Debit card accepted
Take away
Comments (0)
Your comment...
Conversations
Join the conversation
ALL COMMENTS (0)
There are no comments. Add your comment to start the conversation.