Thuong Xa Tax
A Once Icon of Saigon's Prosperity
Although the building was demolished in 2016, Thuong Xa Tax merits every mention when one talks of Saigon.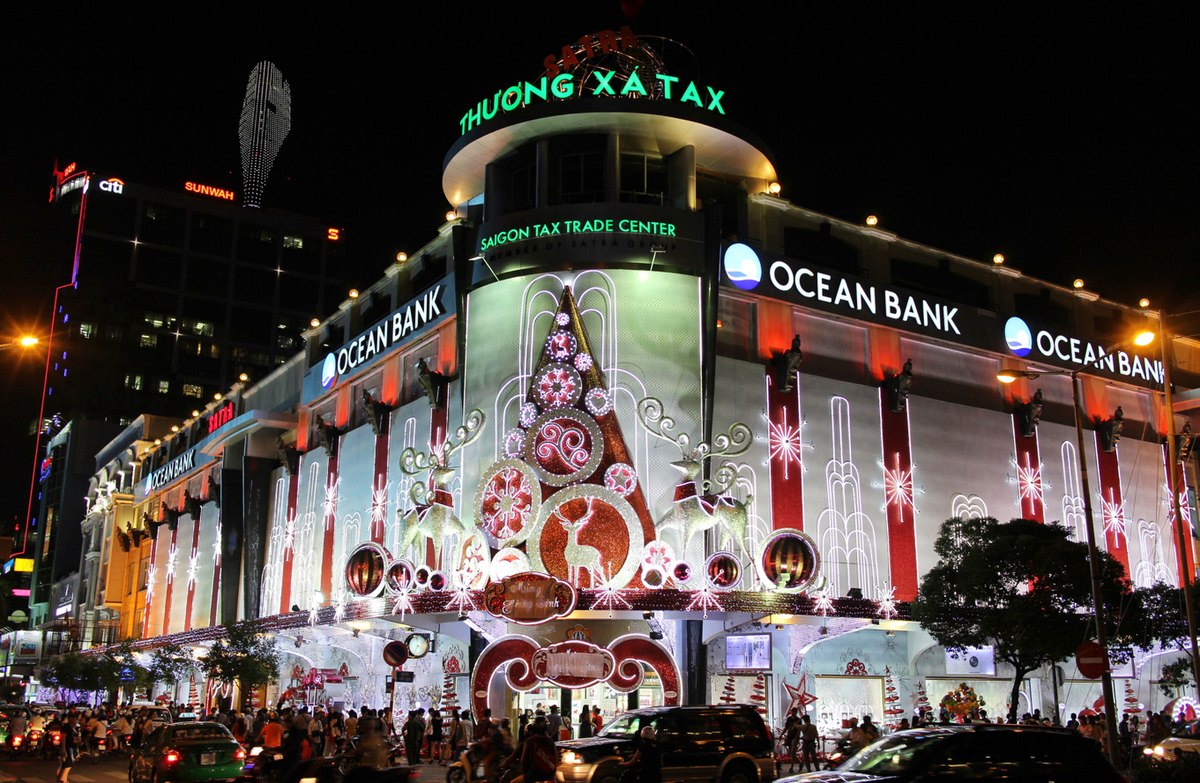 Photo : zingnews.vn
Accompanying the city during the development journey of more than 130 years, Thuong Xa Tax - once one of the largest commercial centers in Saigon (Ho Chi Minh City) - was considered the soul of the busiest city in Indochina.
Thuong Xa Tax - a part of Saigon's glory
Having sticked with Saigon since the last years of the 19th century, Thuong Xa Tax is a memory, an indelible mark in the hearts of Saigon people generations from grandparents, to parents, children. Standing on two Saigon's well-known boulevards, Bonard and Charner (now Le Loi - Nguyen Hue), Thuong Xa Tax appeared with a mission to become the largest and busiest commercial mall of Saigon - waking up a strong economic dragon of Indochina.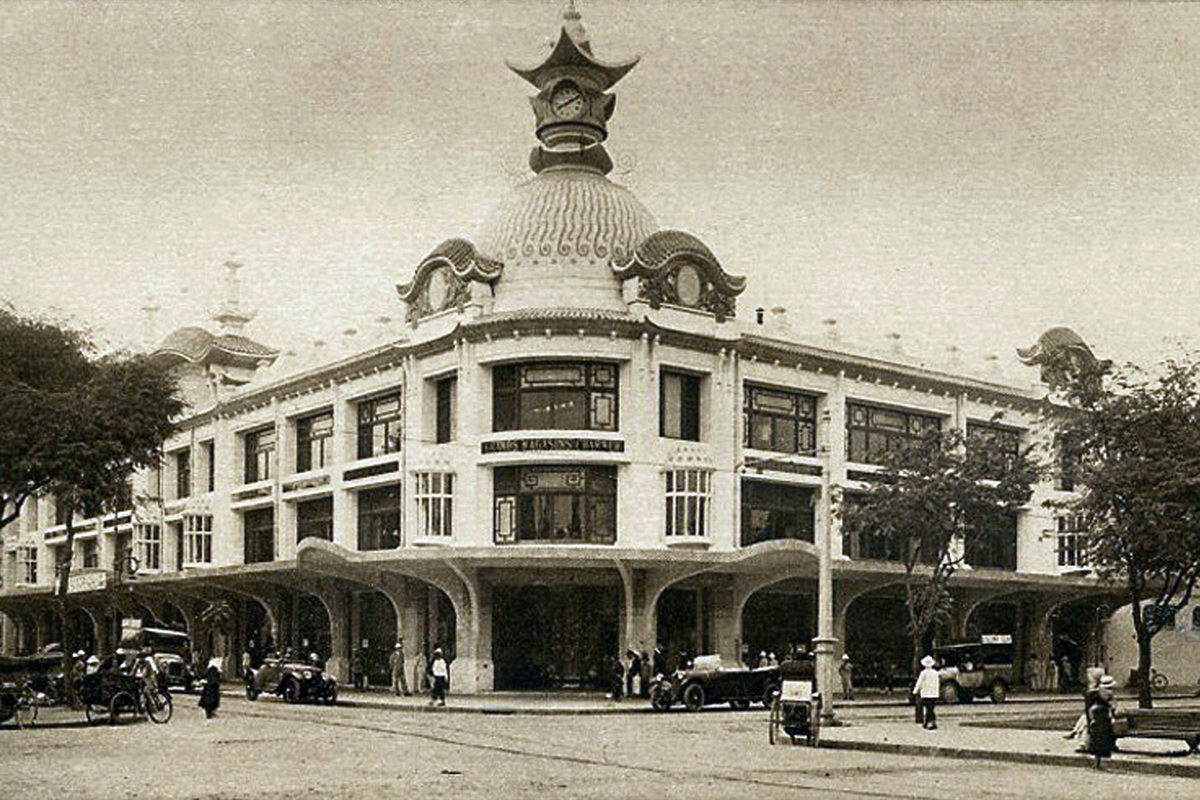 Photo : vnexpress.net
Built in 1880 by the French, the building was named Grands Magasins Charner de Saigon (SGMCD) after the Société Coloniale des Grands Magasins company chose it as a business location in 1914.
With the rapid development of Saigon - one of the largest city in Indochina, the building was chosen as the place to import luxury goods from Europe and to welcome high-class customers, in 1924, the building was restored and designed in Art Deco style, creating a combination of French architecture and Asian culture - both elegant, attractive, and dynamic, modern, thereby creating an architecture highlight in a prime location of the city.
In November of the same year, Grands Magasins Charner (GMC) was opened at Thuong Xa Tax - a remarkable event which appeared in a series of newspapers at that time. Later the building was renamed GMC, signaling the beginning of a prosperous shopping center on the land of potential.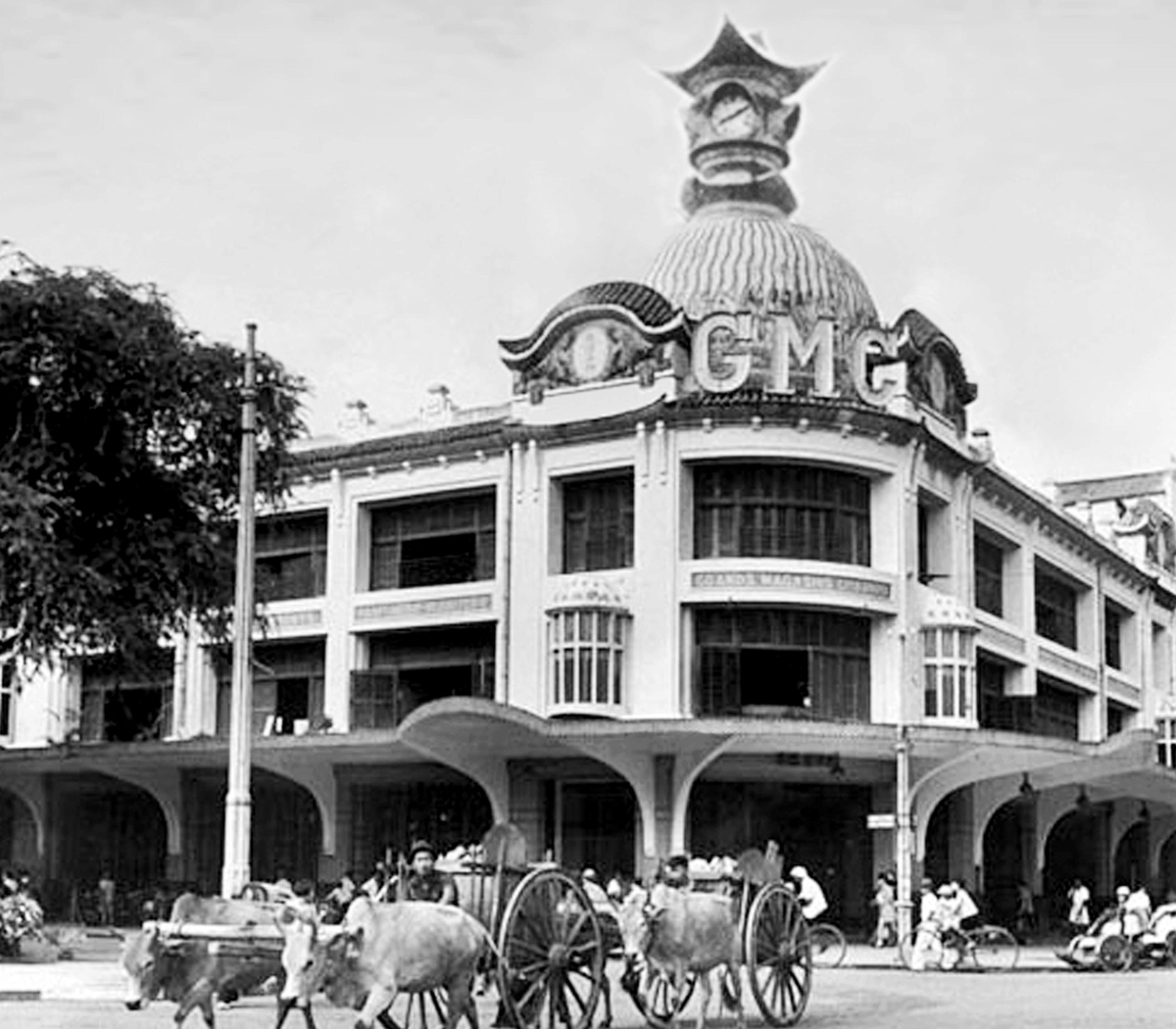 At that time, GMC was proud to publish newspaper advertisement sentences such as "The largest store, the most items and the best shopping center". To attract more customers, GMC also had a tea room, an American bar with the advertisement "Free Entrance".
Business became much more prosperous, so in 1942, in addition to adding the 4th floor, the clock tower part of the building was shut down and replaced by the banner "GMC". At this point, the building had an appearance of a busy and trendy commercial building.
After changing its name to "Thuong Xa Tax", the building in the period 1960-1970 was considered one of the busiest and largest shopping centers in Saigon. With a variety of items from clothes, watches, cameras to electronics from the US, Japan, and Taiwan, the mall attracted more foreign shoppers.
After a quiet period due to the war, Thuong Xa Tax changed its name to the City Children's Service Store with a trader team with red scarf, marking the exciting return of the building. In the period 1980-1990, the merger of the City Children's Service Store and sales stores formed the General Department Store - one of the largest stores in Vietnam at that time.
In the 90s of the 20th century, this place became the main trading center of Saigon with a variety of items from garment, handicrafts to expensive items. Huong Xa Tax enjoyed its most prosperous time when it welcomed a large number of both domestic and foreign customers.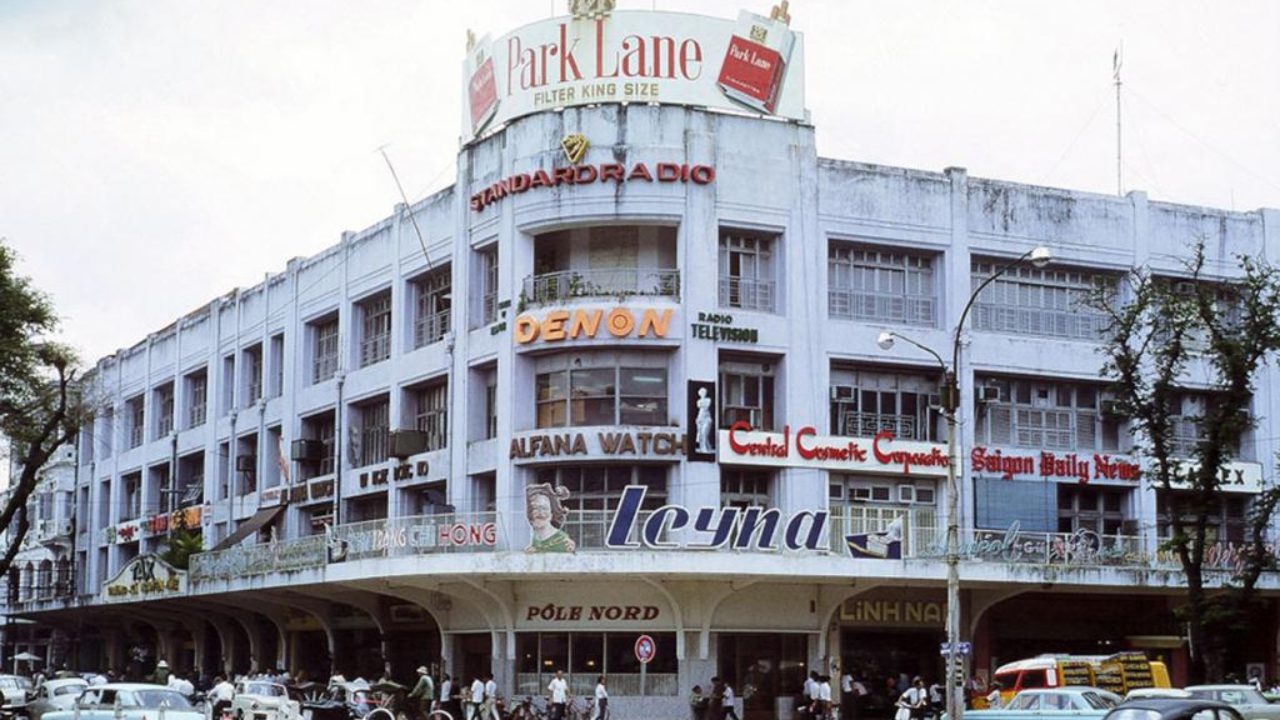 Photo : tachcaphe.com
Through many restorations, Thuong Xa Tax still retains its unique French architecture features, and has become one of the 5 most popular shopping spots of Ho Chi Minh City residents.
Having accompanied Saigon for more than 130 years, Thuong Xa Tax witnessed the city's change, surprising economic development, and attached to the childhoods of many of the people here.
Located in the crossroads of Le Loi – Nguyen Hue and owning unique architecture, Thuong Xa Tax completed its mission to become the largest shopping mall in Saigon and bring the city's economy to prosperity.
Thuong Xa Tax - An eternal memory in hearts of Saigonese
Thuong Xa Tax attached to the life and childhood of many generations of Saigon people, so it is not just a big shopping mall, it is a memory of people and a soul of the city. Saigon people often came to the mall not only to purchase goods, but also to relax, entertain, listen to music, eat ice cream or sip a cup of coffee while watching the vibrant city corners. However, after a long time going along with Saigon, Thuong Xa Tax was officially closed in 2014, and demolished to start another architectural project in 2016.
Although it is known that to have larger and more modern buildings, the demolition of old buildings is inevitable, the fact that a building - which has become a familiar icon was destroyed - caused many people to feel moody.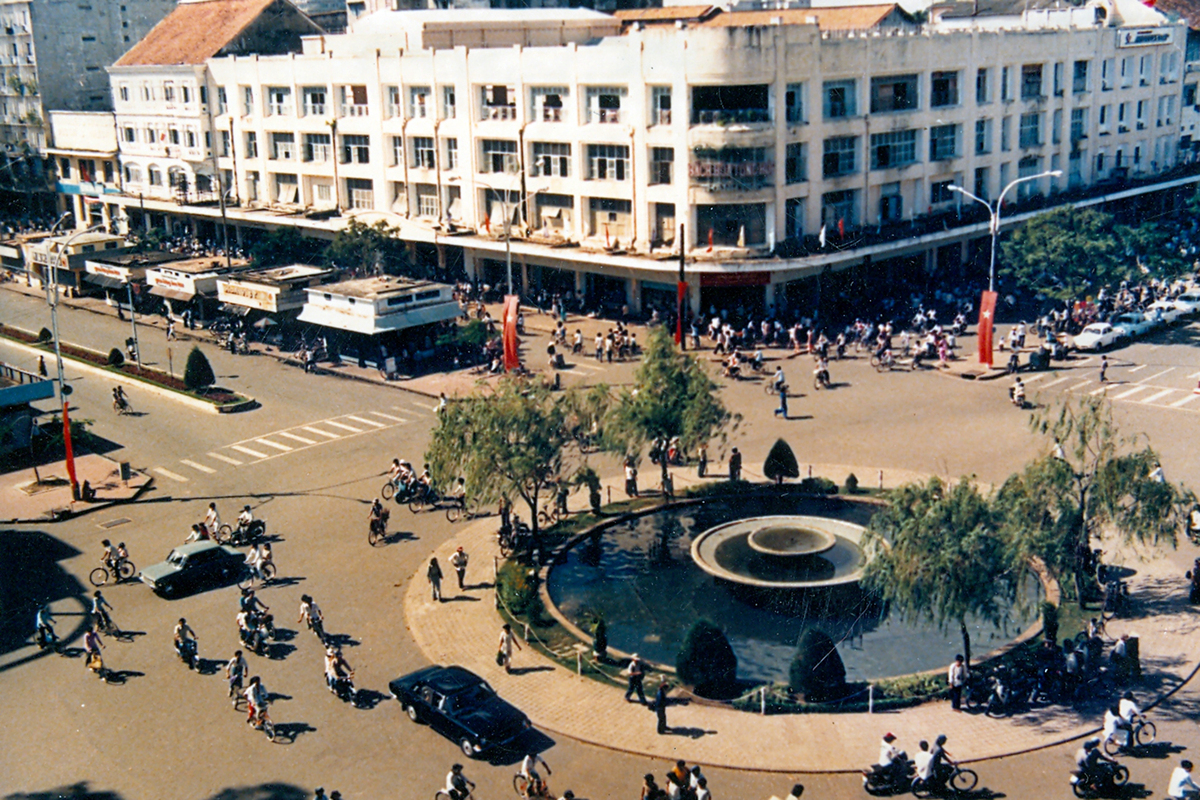 Photo : vietnamnet.vn
At the present, Thuong Xa Tax was demolished and replaced with new building Satra-Tax Plaza including 6 basements – which connect with Metro Ben Thanh - Suoi Tien, and 40 floors. However, to recall an icon of Saigon's prosperity that once existed there, during the construction of the new building, the 6-foundation floors were built in a way of preserving the original design of Thuong Xa Tax, as well as the stone type of mosaic and the two main stairs, the railing inside the building, thereby creating the harmony between past and present architecture styles, at the same time not losing the mark of an icon of Saigon.
If you have a chance to come to Ho Chi Minh City, although you can no longer admire Thuong Xa Tax building, you can still feel its antiquity and harmonious combination of European and Asian architecture through the new building.
Information
Address: No. 137 Nguyen Hue Street, Ben Nghe Ward, District 1, Ho Chi Minh City
Construction year: 1880
Demolition year: 2016
Area: 9,200 m2
Architectural type: Art Deco
Useful Information
Location: 137 Nguyen Hue, Ho Chi Minh City
Best for: No longer in use
Entrance: No longer in use
Hours: No longer in use
Distance to city center: 9.5km (5.9 mi)
Conversations (0)
Join the conversation
Conversations
Join the conversation
ALL COMMENTS (0)
There are no comments. Add your comment to start the conversation.
read next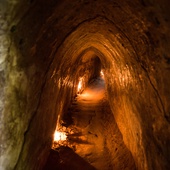 While visiting the War Remnants Museum gives you a theoretical glimpse of the Vietnam War, wandering around a small area of Cu Chi Tunnels, a popular tourist attraction in Vietnam, allows you to have real-life experiences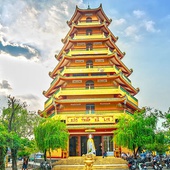 Built in 1744, Giac Lam Pagoda is one of the oldest pagodas in Ho Chi Minh city. Giac Lam Pagoda is located at 118 Lac Long Quan Street, Tan Binh District.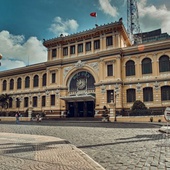 The Central Post Office is at number 2, Paris Commune Street, District 1. This is one of the oldest buildings in Ho Chi Minh City. The Central Post Office was built around 1886 – 1891 based on Villedieu's design, a famous French architect.