Saigon Central Post Office
The Central Post Office is at number 2, Paris Commune Street, District 1. This is one of the oldest buildings in Ho Chi Minh City. The Central Post Office was built around 1886 – 1891 based on Villedieu's design, a famous French architect.
Location & History
Saigon Central Post Office, which lies in the heart of Ho Chi Minh City and is next to the Notre Dame Cathedral, is a must-visit destination for any traveller on their first trip to this city. Built around 1886 – 1891, the post office is both one of the oldest and yet most iconic buildings in the city.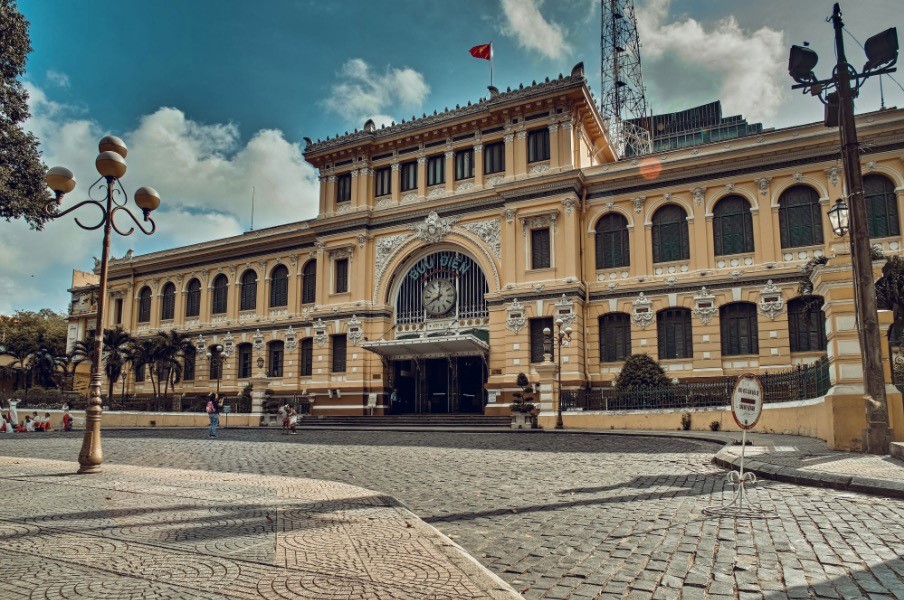 Photo by @NhanNguyen
A Typical Colonial French Building
Saigon Central Post Office is way beyond being a post office as it is also a historic building that has witnessed many life-changing events in the past and played an important role in the connection between Vietnam and the remaining two countries in Indochina, Cambodia and Laos, under the French colonialism.
The construction work of this tourist attraction began in 1886 and completed in 1891 in accordance with the design of architect Foulhoux. Its design is oftentimes falsely credited as being a work of Eiffel or Vildieu. The attraction has yet to stop being praised by foreign travellers, even those from France, the motherland of Saigon Central Post Office's architecture. This post office is considered a perfect blend of neo-classical European architecture and Asian decorations. The artistic facade of this building encompasses many European elements, including palmette ornaments, Roman arches and windows, as well as beautifully made reliefs.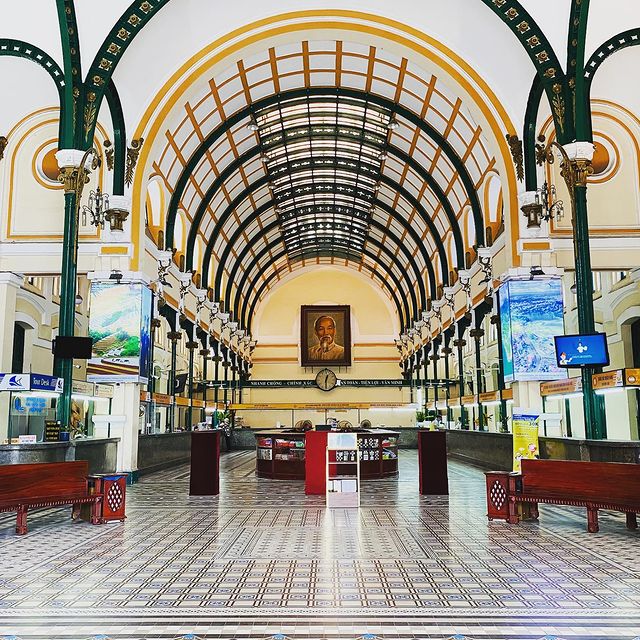 Photo by @ayafukumott
Postal Services
At the present, Saigon Central Post Office still functions as the central post office of Ho Chi Minh City, with thousands of parcels and letters received and delivered on a daily basis. Thus, if you happen to visit this landmark, don't forget to send a handwritten letter or a postcard to your beloved families and friends back home. 
How To Get There
Saigon Central Post Office is deemed as the centre of the city thanks to its important role back in the colonial period. Its central location allows easy access from anywhere in the city. You can take a local bus to the Central Post Office bus stop from Ben Thanh bus station or hop on a taxi ride, which may cost as much as VND 40,000 (~ USD 2).
Useful Information
Location: 2 Cong Xa Paris Road, District 1, Ho Chi Minh City
Best for: Family, couple, solo
Entrance: Free
Hours: 6AM - 10PM
Distance to city center: 9.0km (5.6 mi)
Conversations (1)
Join the conversation
Conversations
Join the conversation
ALL COMMENTS (1)
C
Candy
Hello could you please advise if boxes are available to purchase from the post office to post items back to Australia. I'm visiting Veitnam in Nov and know that I will be purchasing small items to send home rather than carry around.
2 months ago
0 REPLY
read next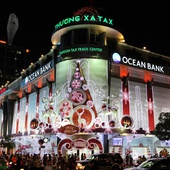 Although the building was demolished in 2016, Thuong Xa Tax merits every mention when one talks of Saigon.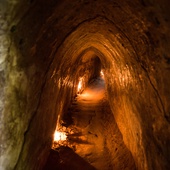 While visiting the War Remnants Museum gives you a theoretical glimpse of the Vietnam War, wandering around a small area of Cu Chi Tunnels, a popular tourist attraction in Vietnam, allows you to have real-life experiences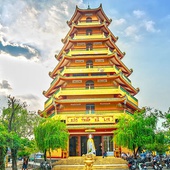 Built in 1744, Giac Lam Pagoda is one of the oldest pagodas in Ho Chi Minh city. Giac Lam Pagoda is located at 118 Lac Long Quan Street, Tan Binh District.