Nightlife in Nha Trang: Our Top 11 Recommendations
In addition to be a 'Heaven on Earth' for refreshment on extensive white sandy beaches with emerald water, Nha Trang Downtown is also a vibrant place for tourists to burn off their energy at an array of nightclubs, especially at night.
Here are 11 best suggestions of nightlife places for fun-loving tourists to make up their mind.
Sailing Club
Located at 72 – 74 Tran Phu Street, in the heart of Nha Trang City, Sailing Club is among definitive nightlife spots drawing a lot of first – time visitors in this coastal city. Spanning over an area of 2400 m2, this luxurious club features Mediterranean style and a massive dance floor for partying by night. The nightclub offers an extensive alcoholic menu including local and imported beers, wines, cocktails and spirits. Meanwhile, the classy restaurant throughout the day serves a wide selection of Asian, Indian and Vietnamese delicacies. Interestingly, there is a full-moon party held once a month called Insomnia in which guests can enjoy music and drink until late at night.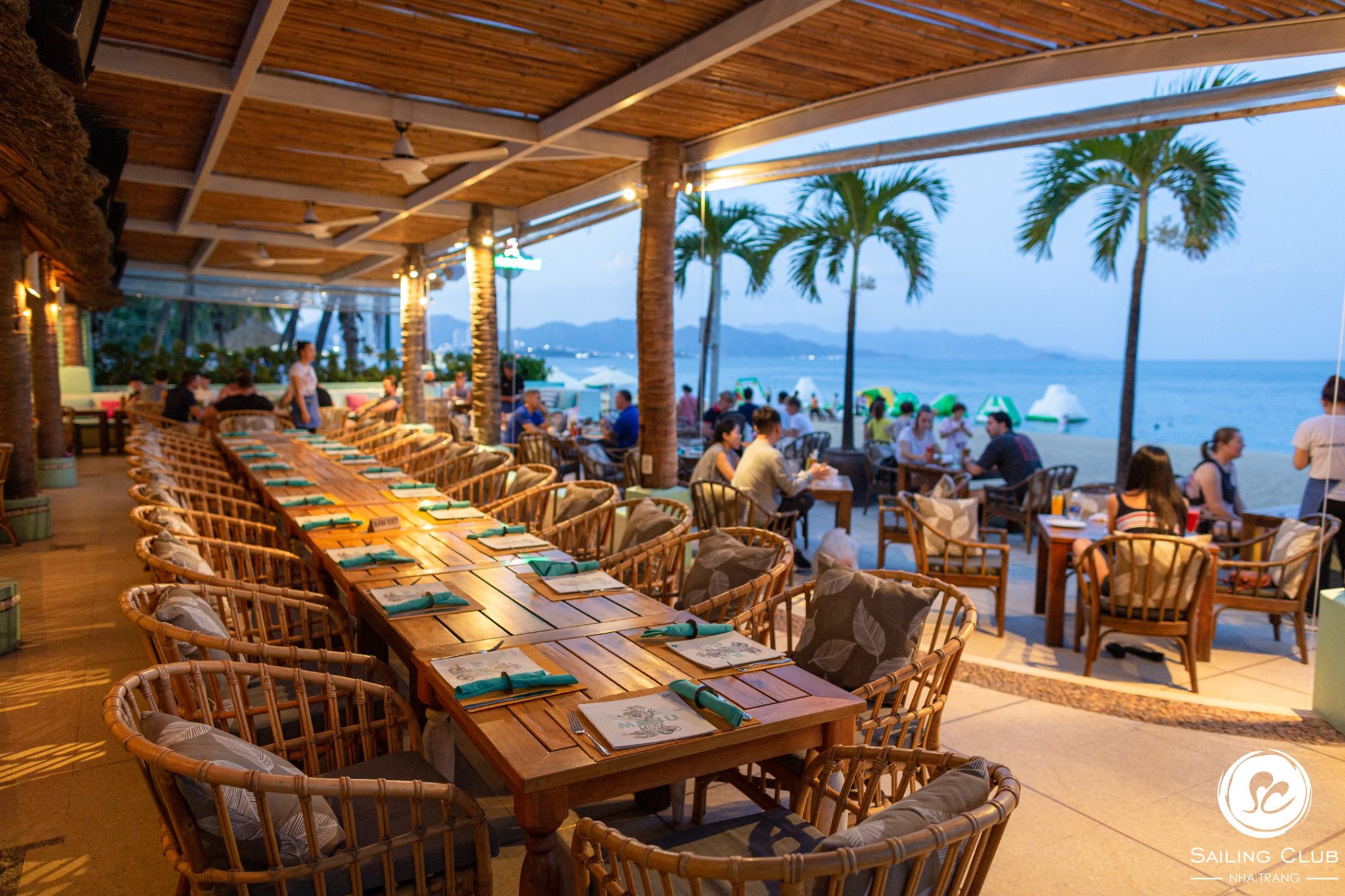 Photo by @Nguyen_wonbi
Address: 72-74 Tran Phu
Best for: Solo, Couple
Phone: 0258 3524 628
Makaï Lounge
Boasting a great location at 111B Nguyen Thien Thuan Street, Makaï Lounge is a unique European style nightlife venue in Nha Trang coastal city. The bar hosts a variety of vibrant activities and refreshment such as dancing, enjoying shishas and strong cocktails. Of which, the Latino party taken place every Wednesday is of the most significance where guests will be taught salsa, merengue and Bachata dance moves all night long. Meanwhile, Saturday night is the time for the funk and house music party played by local DJs. Moreover, tight – budget tourists can visit the club during Happy Hour from 16:00 pm to 20:00 pm to get great deals.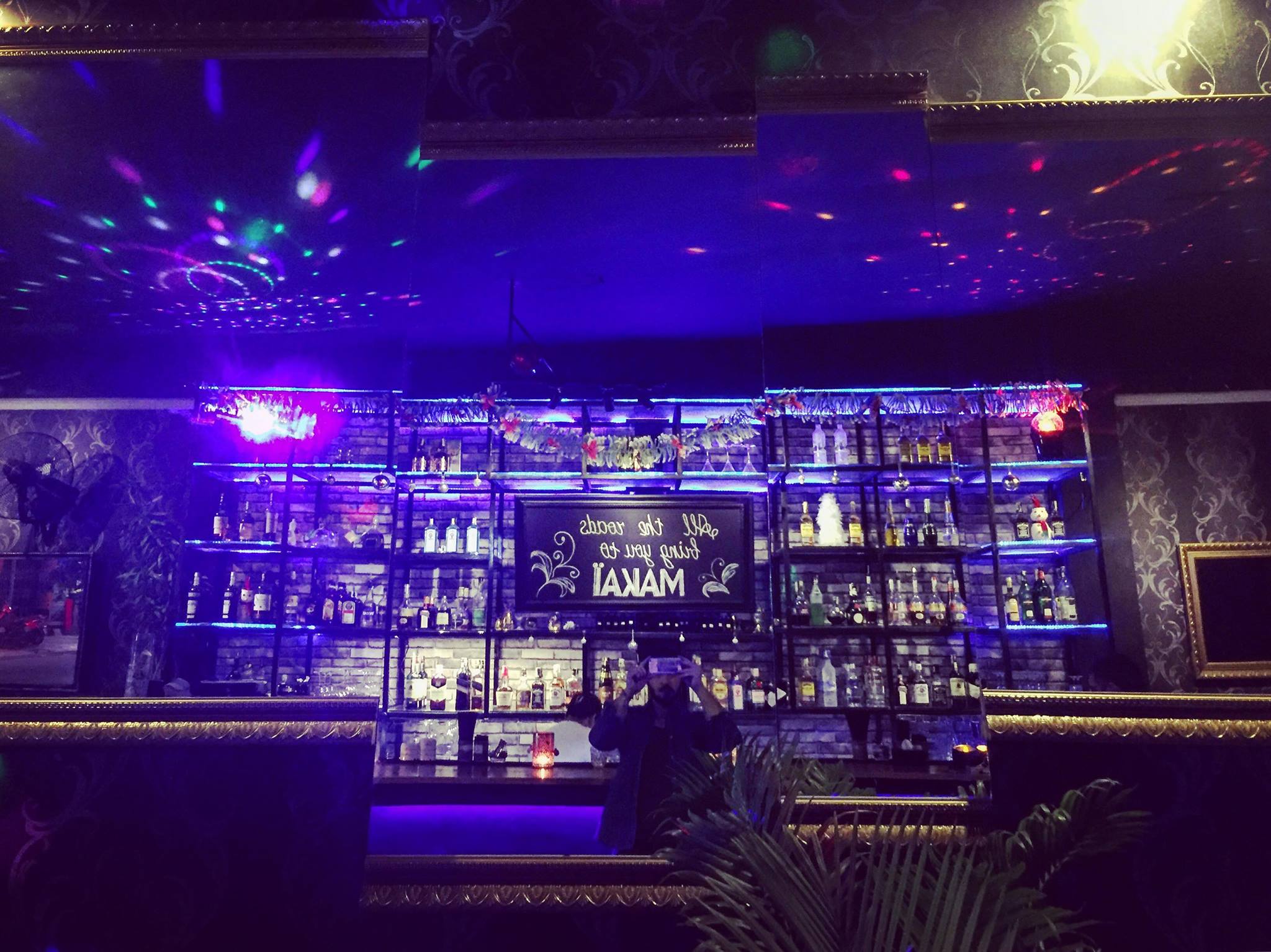 Photo by facebook @themaika.lounge
Address: 111B Nguyen Thien Thuat
Best for: Solo, Couple
Phone: 0123 791 3692
Amigos Whisky Bar
Amigos Whisky Bar is appealing to a lot of visitors, especially Russian expats due to its prominent location (60 Nguyen Thien Thuat Street, Nha Trang City) and an extensive beverage menu which is comprised of great cocktails, spirits and of course high-grade whiskies. In addition, live rock, jazz and blues performances attract many tourists from 20:30 pm to 22:00. This is a budget – friendly nightlife spot that with VND 123000 guests can easily order Long Island Tea or Jagerbomb costs VND 69000, Blood Mary and Russian White with VND 99000 each. Similar to other bars, Amigos Whisky also provides Happy Hour (buy one get one cocktail free) from 17:00 pm to 20:00 pm.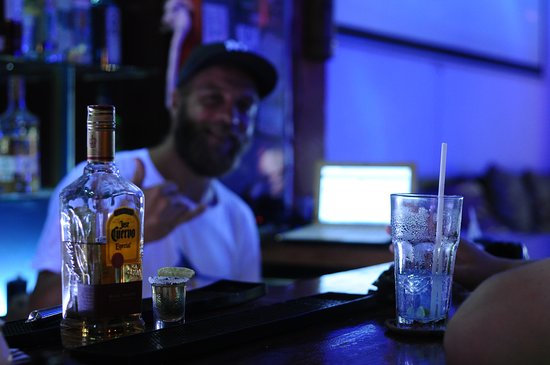 Photo : Tripadvisor.com
Address: 60 Nguyen Thien Thuat
Best for: Solo, Couple
Phone: 0797 200 673
Skylight Skydeck & Rooftop Beach Club
Skylight Skydeck & Rooftop Beach club never fails to attract nightlife lovers. Set on the 45th floor of the Best Western Premier Havana Nha Trang, this nightclub is a promising place for guests looking for party by night and lively activities. To be specific, it embodies three fully-stocked bars, four event spaces, three DJ booths and a swimming pool which can accommodate large scale events and hundreds of people at a time. Besides ordinary activities at bar such as dancing and drinking, Skylight Skydeck & Rooftop Beach club also offers breathtaking views on the glass-covered skywalk on the 43rd floor for photo hunters overlooking the East Sea, and sparkling Nha Trang City at night.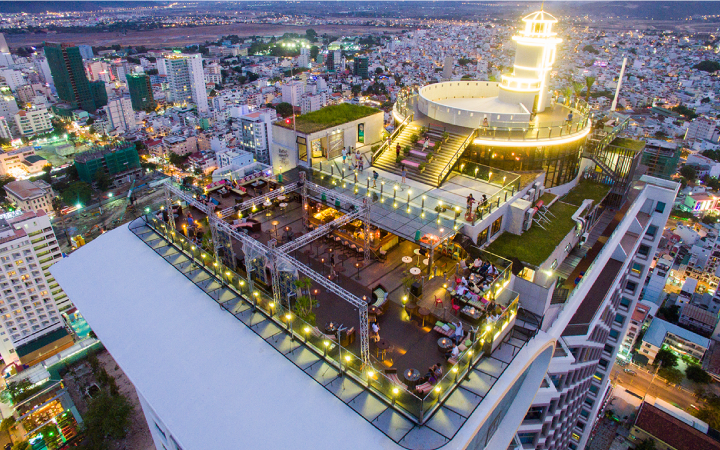 Photo : Skylightnhatrang.com
Address: Premier Havana, 38 Tran Phu
Best for: Solo, Couple
Phone: 0258 3528 988
United Bar
Located at 1B Tran Quang Khai Street United bar has long become a popular spot for hard-drinking local inhabitants and tourists in Nha Trang City to frequent at night. Traditional music lovers definitely find United bar exciting for its live traditional Vietnamese tunes and cozy ambiance setting. Drinking menu is diverse with strong cocktails, draft beers, and imported wines corresponding with authentic culinary delights of Vietnamese and Asian specialties in several food stations. The bar is liveliest at every Thursday night with live music bands playing blues, rock, folk and pop tunes from 19:00 onwards.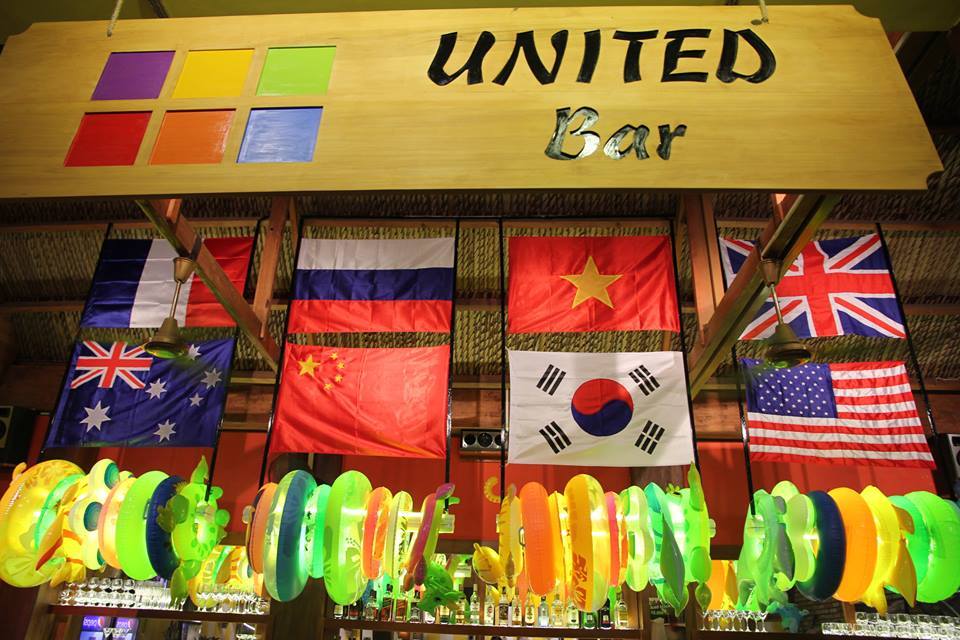 Photo by facebook @United.Bar.Nha.Trang
Address: 1B Tran Quang Khai
Best for: Solo, Couple
Phone: 0128 380 3593
Booze Cruise Sports Bar & Grill
As the name represents itself the most significant characteristics, Booze Cruise Sport Bar & Grill is the best location for sport lovers to catch the latest sports events worldwide while enjoying tasty dishes. On every Wednesday and Thursday from 20:00 onwards, the bar is spinning with several live music performances played by local DJs while guests can savor high-class drinks or even order English – speaking mixologists for special cocktails. Clubbers can come to the nightlife spot from 06:00 am to 03:00 am daily.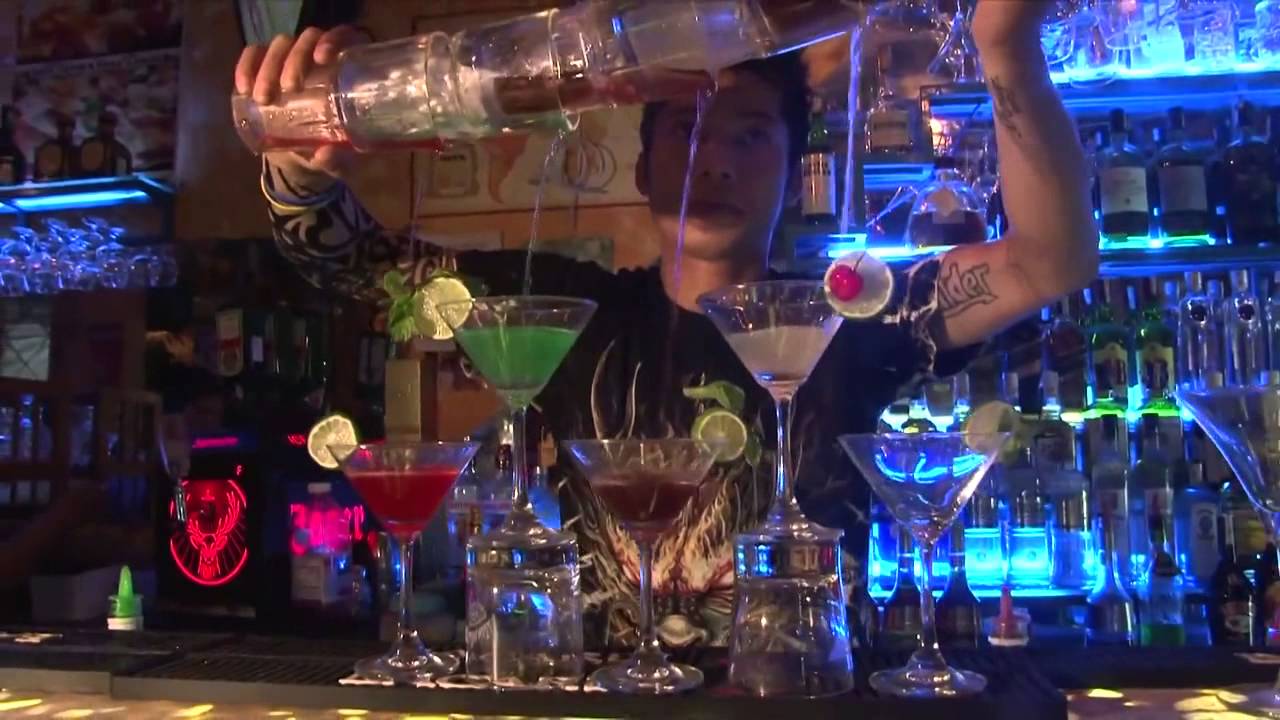 Photo by facebook @NhaTrangBoozeCruise
Address: 110 Nguyen Thien Thuat
Best for: Solo, Couple
Phone: 093 560 02 30
The Rooftop Lounge at Ha Van Hotel
Enjoy the best nightlife in the Rooftop Lounge perched on the 5th floor of Ha Van hotel will absolutely a memorable experience for any first – time visitors. Located at 3/2 Tran Quang Khai Street, the bar venue features a spacious whole airy space overlooking Nha Trang beach and its sparkling surrounding. Multicultural clientele will be warmly served with a wonderful beverage menu including cold San Miguel draft beer, great cocktails and light snacks (burgers, poutiness and salads) while enjoying wonderful live music events. In addition, guests should not forget to kindly explore daily Happy Hour promos from 17:00 to 21:00 (buy 2 cocktails or beer and pay only one) in the Rooftop Lounge.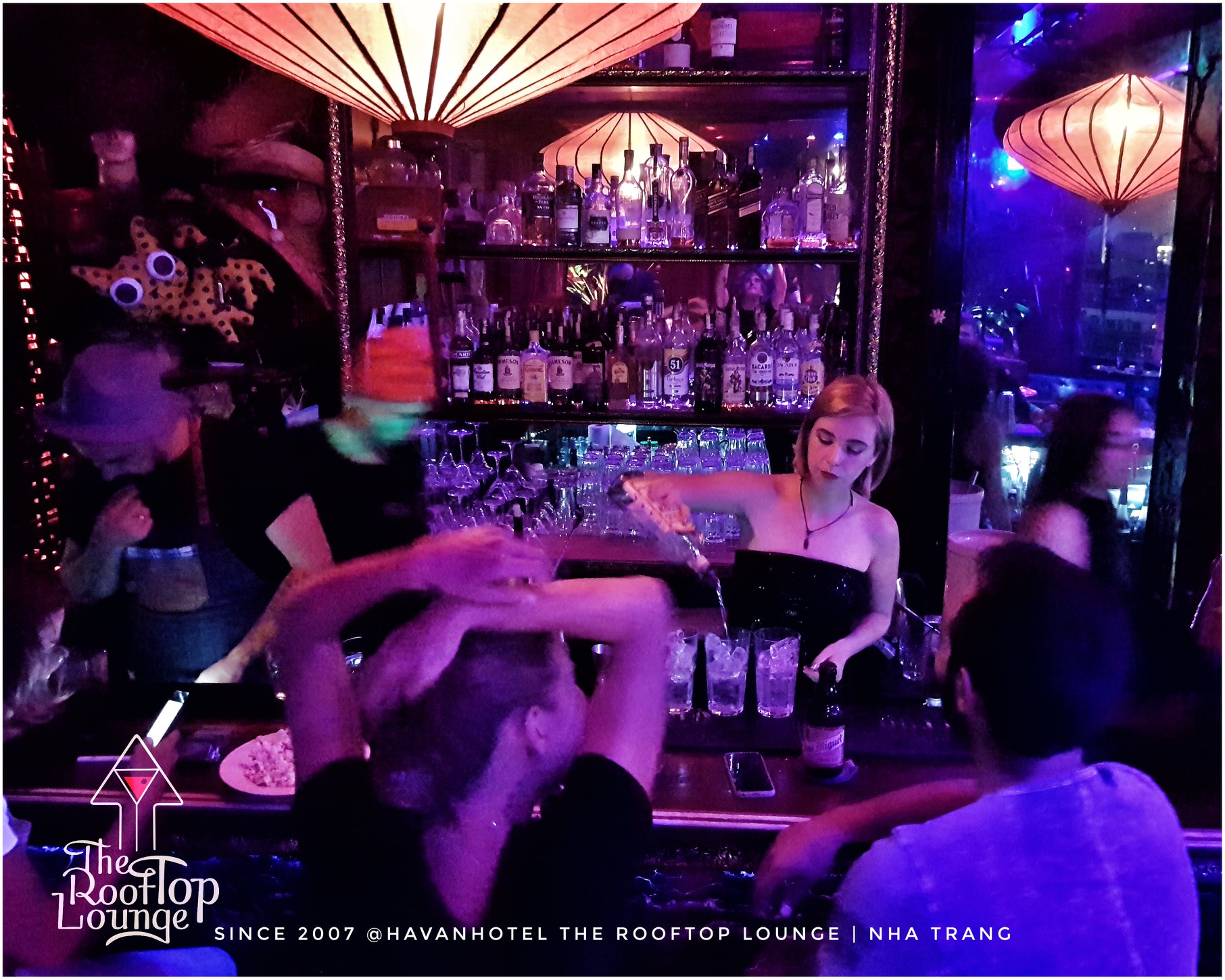 Photo by Facebook @VanHaHotel
Address: 73/6 Tran Quang Khai
Best for: Solo, Couple
Phone: 0122 746 6650
Why Not Bar
Why Not Bar is located 24 Tran Quang Khai Street, one of the most happening streets in Nha Trang coastal city which is home to an array of famous nightclubs and bars. However, Why Not Bar differentiates itself with others in the same type which stays open past 03:00 am and offers drink promos until 01:00 am. The bar features an open – air terrace with tables and a spacious dance stage whose capacity is up to 200 people at a time where hosts a wide range of wonderful music shows of electro dance and remixed pop tunes. Though entrance fee is free of charge, visitors must charge VND 300 if they stay after 01:00 am.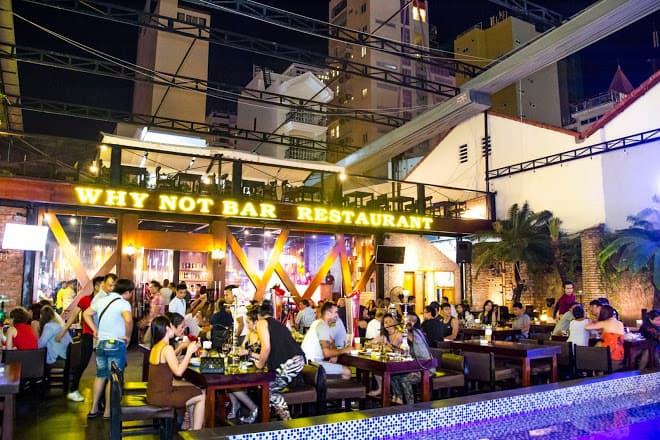 Photo : vntrip.vn
Address: 24 Tran Quang Khai
Best for: Solo, Couple
Phone: 090 542 54 83
ZIMA Club
Located in the basement level, Eland on Tran Phu Street, ZIMA club is among the most frequently visited places for clubbers, especially Russian clientele which promises to bring a totally different experience for tourists in this coastal city. This two – storey building offers a homey ambiance and welcoming atmosphere which is fitted with a massive dance floor, a fully – stocked bar and cozy lounge seats. Moreover, from 21:00 onwards, the nightclub is vibrant with a plenty of music events of hard – core house and techno tunes played by local DJs and occasional saxophone players. Visitors can come to ZIMA club from 21:00 to 03:00 every day.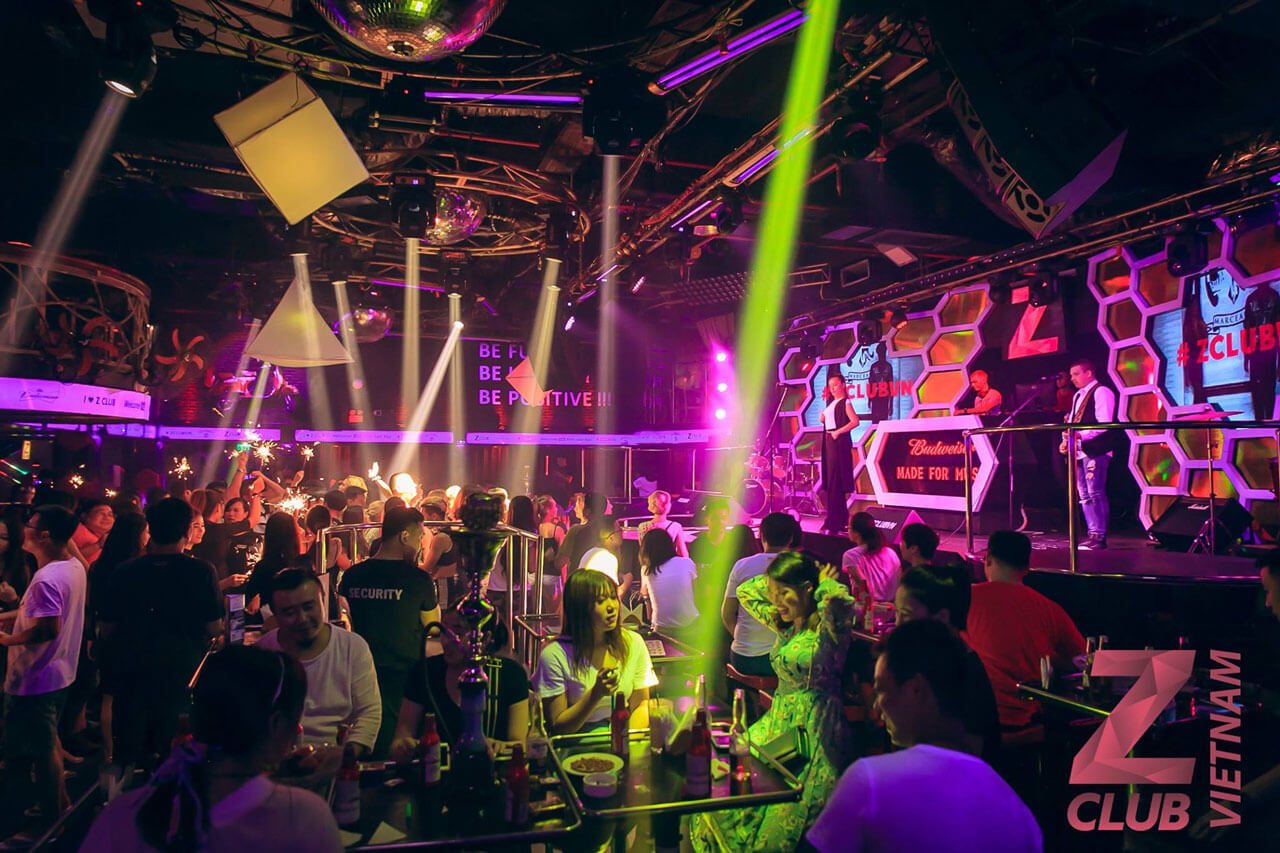 Photo by facebook @Zimaclub
Address: Complex 4 seasons, 38 Tran Phu
Best for: Solo, Couple
Phone: 0126 763 6888
Pool Pub
Pool Pub has a prominent location at 40 Tran Phu Street. The pub's design follows fresco style, fully – equipped with wooden communal tables, a rooftop terrace, neon lighting and audio systems. In addition, there is a spacious pool upstairs in the middle of the bar which offers the best view and most comfortable space. Thus, do not hesitate to bring swimming gear along and enjoy a dip. Beverage menu is diverse ranging from draft beers, wines, cocktails and spirits. Music lovers can absolutely indulge in lively EDM, techno music, and deep house performances. Pool Pub opens daily from 5 pm to 2 am every day.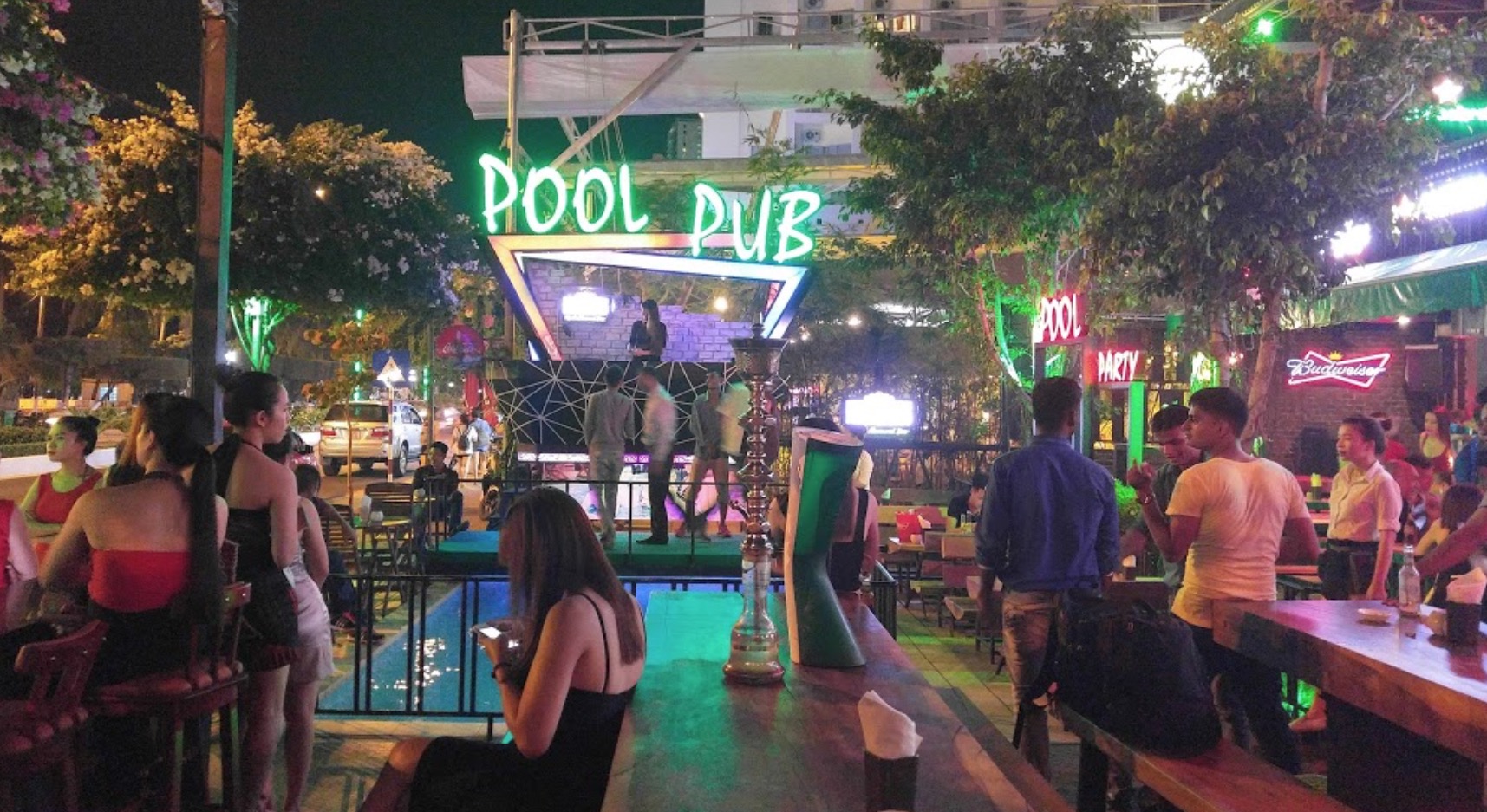 Photo by @Jae Cheol Lee
Address: 40 Tran Phu
Best for: Solo, Couple
Phone: Non
Louisiane Brewhouse Nha Trang
Louisiane Brewhouse Nha Trang is situated at 29 Tran Phu Street. The bar's specialty is home-brewed beers with malts from Australia and New Zealand. Other drinks include red, white and rose wines as well as cocktails, whiskies, vodkas and liqueurs. In addition, patrons are also served with a perfect fusion of Vietnamese, Japanese, and Italian cuisine from 08:00 am onwards. There is also a massive swimming pool opened during the day from 08:00 to 17:00. Long chairs are available for rent with a price of VND 40000 to sunbathe and relax. Moreover, it is best for guests to enjoy water sports, massage and nail services in this vibrant bar.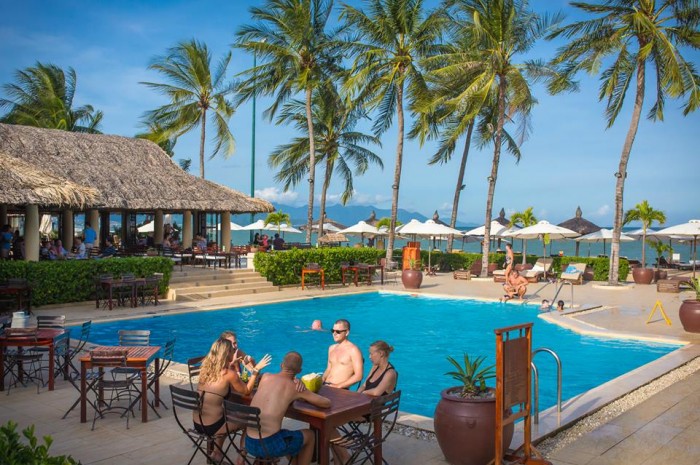 Photo : Sumabeachlifestyle.com
Address: 29 Tran Phu
Best for: Solo, Couple
Phone: 0258 3521 948
Conversations (0)
Join the conversation
Conversations
Join the conversation
ALL COMMENTS (0)
There are no comments. Add your comment to start the conversation.
read next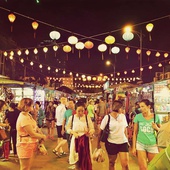 Nha Trang, a coastal city is one of Vietnamese most popular destination for international tourists.