5 Most Popular Phone Stores in Hue
Taking photos, listening to some music while jogging or keeping contact with your friends on your vacation - your phone can be your best travel buddy. Now you happen to be in Hue, your electronic devices are not working well and you need to get a new one. Well, get one!
Hue cannot be the best place for your clothes purchase (except Ao Dai), but there are some good electronic shop addresses for you to write down.
The Gioi Di Dong
Owing to the reputation, The Gioi Di Dong is one of the most favourite electronic suppliers among Vietnamese. With 6 stores located around the city, it will not take you too much time to get to the shops. There are thousands of electronic products available at each outlet, so you can get everything you need on one go. So convenient, right? Another important reason makes The Gioi Di Dong popular is that all of the products are strictly verified. Categories available: computer, screen, phone, laptop, electronic accessory, tablet, speaker, camera,...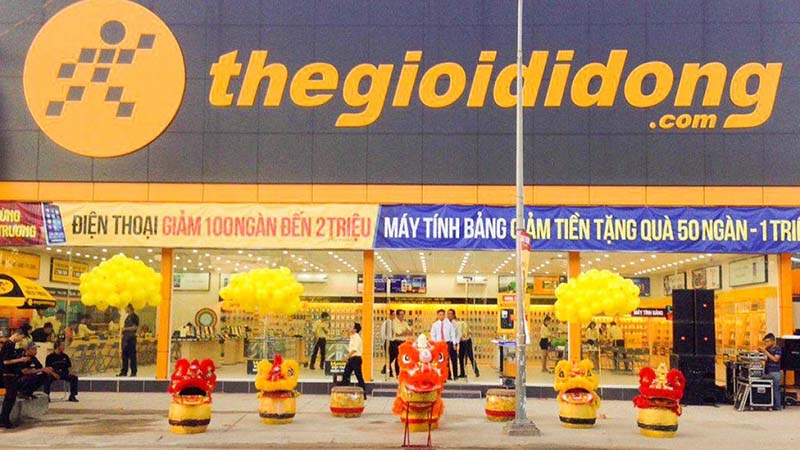 Photo: thegioididong.com 
Location:
85 Dinh Tien Hoang Street, Thuan Thanh Ward, Hue
02 Nguyen Sinh Cung Street, Vy Da Ward, Hue
75 Hung Vuong Street, Phu Hoi Ward, Hue
57 Ba Trieu Street, Xuan Phu Ward, Hue
101 Bui Thi Xuan Street, Phuong Duc Ward, Hue
254 Nguyen Trai Street, Tay Loc Ward, Hue
FPT Shop
FPT is one of the pioneers in the era of modernizing Vietnam technology. With superiority in many fields of technology, FPT Groups know what are the best products for their customers. Each shop is a place where thousands of available electronic models from different famous brands such as Apple, Samsung, Huawei, Xiaomi, and so on. Besides, FPT always offers various sale programs and extra gifts on every occasion.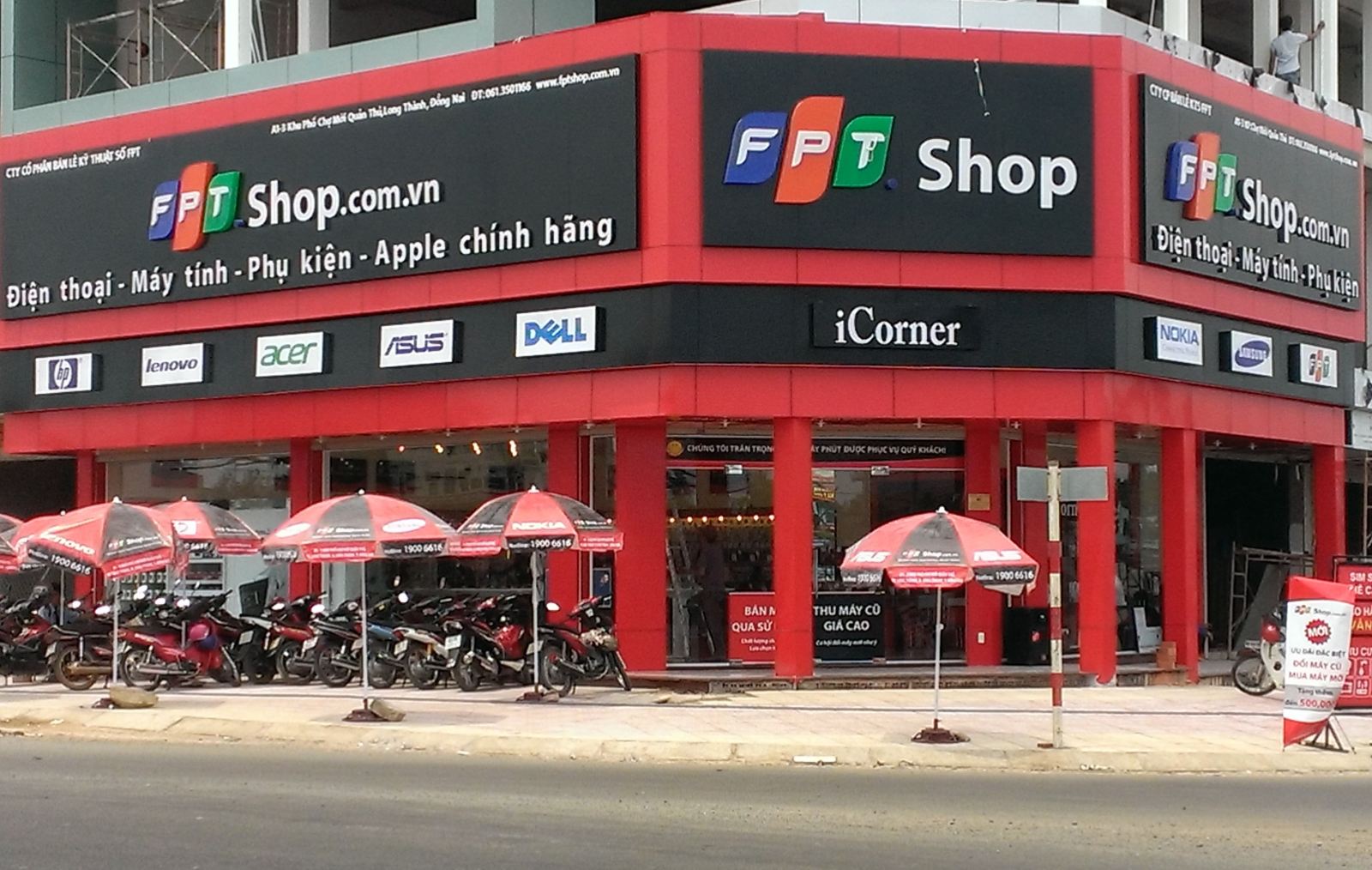 Photo: fptshop.com.vn
Location:
105-107-109 Hung Vuong Street, Phu Nhuan Ward, Hue
10 Hung Vuong Street, Phu Hoi Ward, Hue
06 Nguyen Hue Street, Vinh Ninh Ward, Hue
53 Tran Hung Dao Street, Phu Hoa Ward, Hue
Media Mart
This brand is well-known for the goods' diversity, which is the best advantage of Media Mart. This young business is now quite a popular destination for technology and electricity lovers in the central and northern area of Vietnam. Media Mart is gradually gaining its reputation in the national market share with more than a hundred branches in 28 cities and provinces . At Media Mart, you can easily find out your favourite devices at reasonable prices and great services.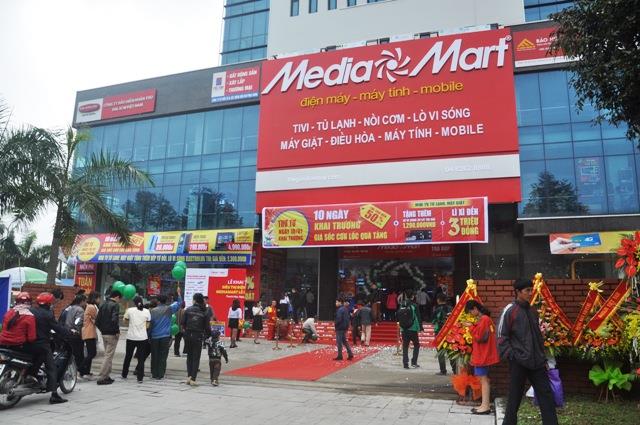 Photo: mediamart.vn
Location: 
53 Pham Van Dong Street, Vy Da Ward, Hue
Viettel Store
Viettel is known as the biggest telecom groups in Vietnam. However, most visitors do not know that it is also an electronic retailer in Vietnam. Purchasing technology products at Viettel you will be able to get access to a wide variety of discount telecom services such as 4G data, special deal SIM,... The phones on offer are not a whole lot, but it will help with a quick fix.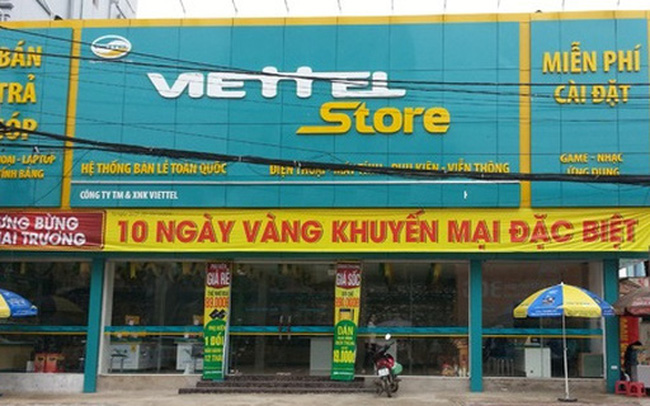 Photo: cafef.vn 
Location:
78 Hai Ba Trung Street, Vinh Ninh Ward, Hue
Nguyen Kim
The first modern electronic and electric retailer in Vietnam is now still maintaining their best qualified products. After two decades from a small store in Ho Chi Minh City, Nguyen Kim branches are now available at every province and city in Vietnam. Professional service is an important element that makes this brand develop day by day. Nguyen Kim provides customers with different electronic categories of products from the basic to the luxurious. Besides, if you find any technical problems, you can easily exchange your purchased models.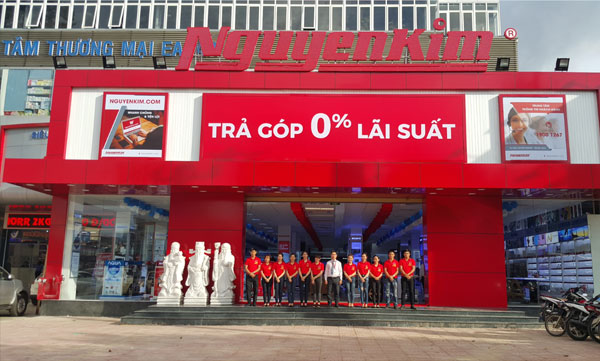 Photo: nguyenkim.com  
Location:
100 Le Loi Street, Phu Hoi Ward, Hue
Conversations (0)
Join the conversation
Conversations
Join the conversation
ALL COMMENTS (0)
There are no comments. Add your comment to start the conversation.
read next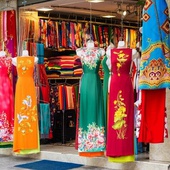 For an overview, you should come to Pilgrimage Village where crafts are categorized and displayed in four main groups: silk/ fabric, woodwork, ceramics and rattan. Here you will not only watch local artisans demonstrate their craftmanship first - hand but also can buy finished products for your keep sake.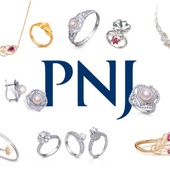 If Hue is on your tour list, do not forget to buy some jewelry accessories as souvenirs for yourself, your family or friends.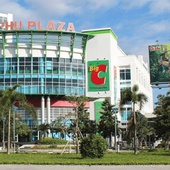 Unlike Hanoi and Saigon, the number of hypermarkets and chain supermarkets in Hue is quite modest. However, there are several locations in Hue where you can find the best qualified products on their shelves.