9 Best Places To Spend Your Nighlife In Saigon
Ho Chi Minh city has been the growth engine of Vietnam for the last decades, and it comes as no surprise that this is one of the most developed metropolitan areas in the country. Along with its fast-paced economic development, the tourist sector has also undergone a substantial transformation.
Other than world-renowned traditional tourist attractions like the Notre Dame de Saigon, the Central Post Office or the Independence Palace, lots of more modern options have emerged in recent years, which gives tourists more opportunities to explore the most authentic life of this city. Ho Chi Minh city's nightlife, from a typical tourist's perspective, revolves around central districts including District 1 and District 3.
However, the nightlife of this flourishing city is way beyond bars, beer clubs and pubs along the hectic Bui Vien street and some high-end luxury bars managed by five-star hotels in these two districts. There are some local nightlife spots that make the nightlife of this city stand out from that of the remaining touristy cities in Vietnam. In this article, we have opted for some of the most prominent nightlife spots worth checking out in Ho Chi Minh city.
Snuffbox, District 1
This is one of the most well-known cocktail bars in Ho Chi Minh city. It takes pride in its chilly atmosphere as well as its ideal location right in the heart of this metropolitan city. Despite being less popular than its main competitor - Layla, this bar is by no means behind Layla in terms of the diversity of beverages it offers and is slightly cheaper than Layla. Its signature cocktail is History Keepers; you will be overwhelmed by the way they serve this drink!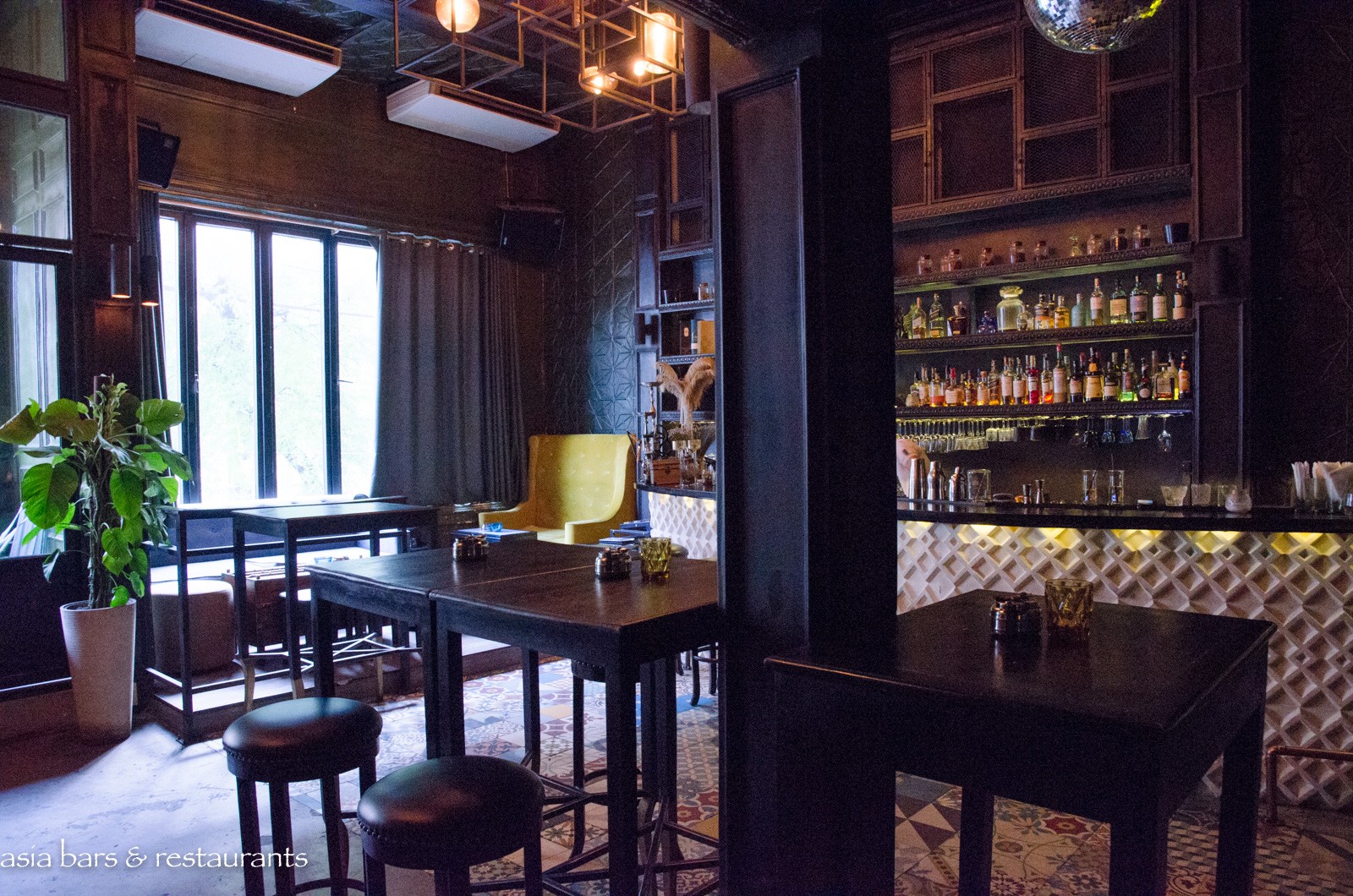 Photo: asia-bar.com 
Address: 14 Ton That Dam St., District 1, Ho Chi Minh city.
Opening hours:daily, 18:00 - 02:00
Layla Eatery and Bar, District 1
If you are seeking a bar with a large crowd and a hectic atmosphere, Layla might be an ideal place for you. A lot of people, mainly expatriates, in dresses and suits drop by this place after a long day of work. Besides classic cocktails, it also has a wide range of beers as well as mouth-watering deep-fried chicken that may blow you away. However, be ready for large crowds after 19:00!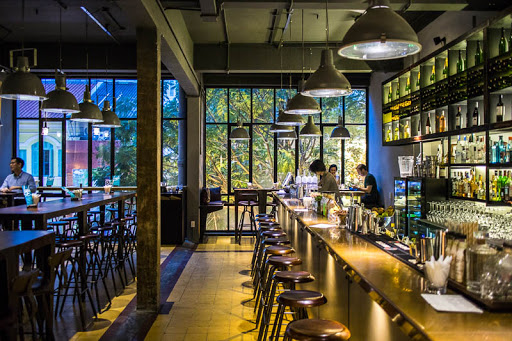 Photo: culturemagazin.com 
Address: Floor 2, 68 Dong Du St., District 1, Ho Chi Minh city
Opening hours:daily, 16:00 - 01:00.
Nguyen Hue Walking Street, District 1
For those who are practising abstinence from alcohol or trying to stay clear of alcoholic beverages, Nguyen Hue walking street, which bristles with various eateries and bubble tea stores, is definitely a safe option. You can stumble upon many hot pot buffet restaurants along this street and hundreds of bubble brands, the most famous of which are Phuc Long, Sharetea, The Alley and Xin Fu Tang. Be informed that most eateries and bubble tea stores close at 23:00!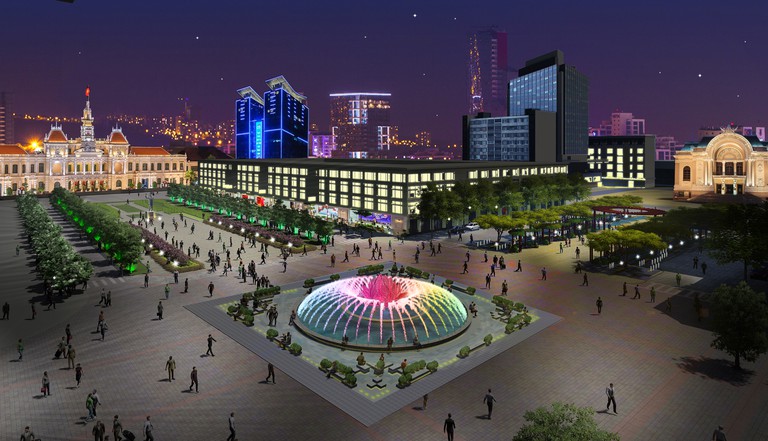 Photo: thanhnien.vn 
Poc Poc Beer Garden, District 3
It will be a big mistake to skip this beer club if you enjoy dance music because this beer club, whose capacity is up to one thousand people, plays good live dance music. Other than different kinds of beer, this beer club also offers outstanding food. Don't forget to try their grilled lamb chops! This dish would be perfectly paired with some refreshing beer.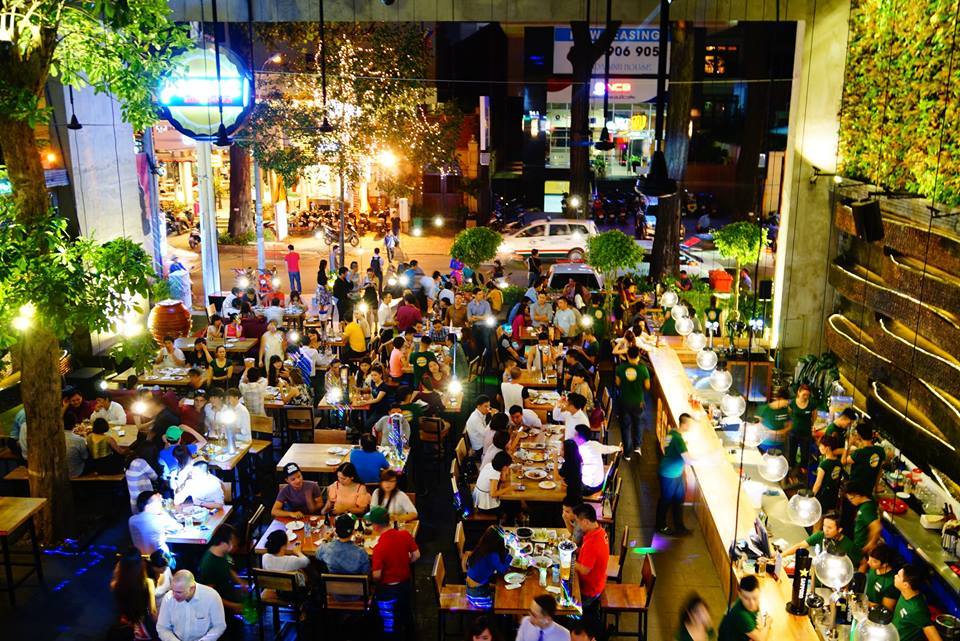 Photo: m.justgola.com 
Address: 79a Nguyen Dinh Chieu St., District 3, Ho Chi Minh city
Opening hours:daily, 16:00 - 02:30
53-57 Cao Thắng grilled rice paper, District 3
Not many tourists in Ho Chi Minh city have ever heard of this vendor. However, this hidden gem is extremely popular among youngsters residing in this city as large numbers of teenagers gather here to enjoy the hot, creamy and juicy grilled rice paper with toppings including cheese, egg, beef and chicken. In addition, their lime tea, which only costs 5 cents, is a must-try item. Please keep in mind that this is an outdoor vendor and capacity is low; thus, you should go there during off-peak hours, from 17:00 - 18:00 or 21:00 - 22:00, to avoid the crowd!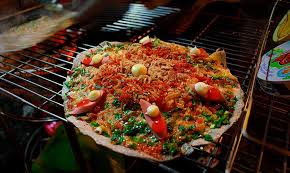 Photo: medium.com
Address: 53-57 Cao Thang St., District 3, Ho Chi Minh city
Opening hours:daily, 17:00 - 22:00
Ốc Thảo, District 4
After the sun goes down, many people, including both tourists and locals, who are desperate for street food flock to District 4. This part of the city is well-known for its mouth-watering fresh molluscs. Ốc Thảo, which serves a wide diversity of shellfish and crustaceans cooked in various ways, is one of the most popular eateries in District 4. Their food is relatively low-priced as one dish of Siamese steamed clams may only cost as much as 3 US Dollars.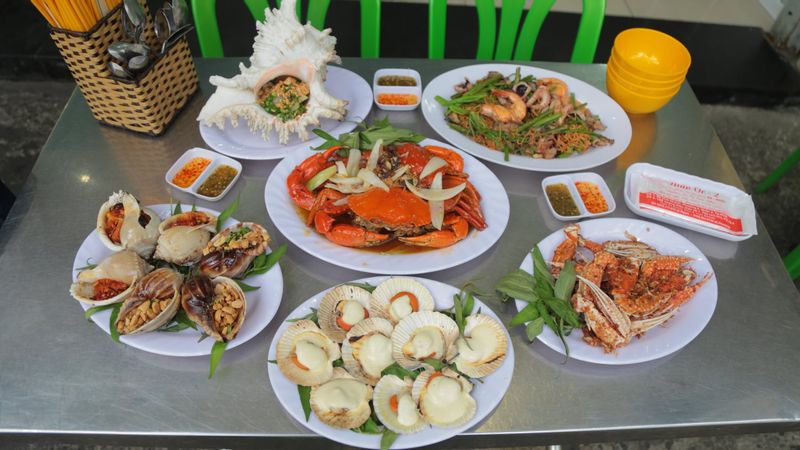 Photo: foody.com 
Address: 383 Vinh Khanh St., Ward 8, District 4, Ho Chi Minh city
Opening hours:daily, 15:00 - 02:00
Ánh Sao Bridge, District 7
This pedestrian overpass is probably the most beautiful and romantic bridge in Ho Chi Minh city and is on par with its similar version, Esplanade Bridge at Marina Bay, Singapore. Thanks to the LED lamps installed under the bridge, the overpass and the water that flows from its edge are magnificently illuminated, creating a romantic atmosphere that is highly suitable for couples in love. However, please note that the bridge is only illuminated from Thursdays to Sundays. Buy some snacks, two cups of bubble tea and enjoy quality time with your beloved one here!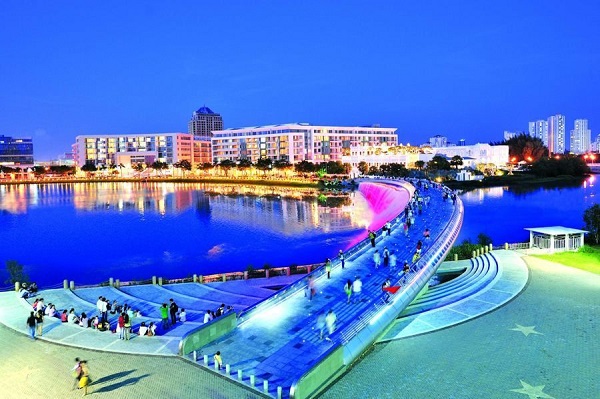 Photo: sanvemaybay.com.vn
Ho Thi Ky market, District 10
This market is also known as the Cambodian market as there are a large number of Cambodian settlers living around the area. After the sun goes down, many people start setting up their food stalls along the main road in the market. It may be challenging for you to make up your mind on what to eat because there are just too many options, and literally all of them appear equally appealing. Some of the must-try foods are grilled quail egg, deep-fried chicken and Thai-style grilled pork skewers (moo ping).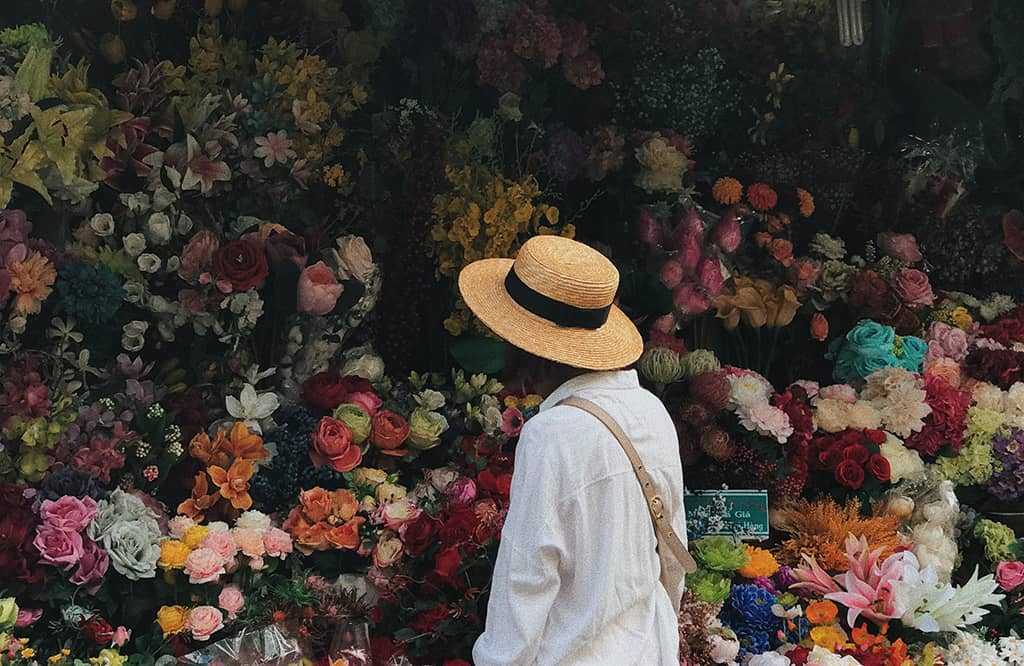 Photo: bolgtraveloka.com 
Address: Ho Thi Ky St., District 10, Ho Chi Minh city
Opening hours:daily, 15:00 - 21:00
Vĩnh Phát Hong Kong Dimsum, District 11
While tourists flock to Hà Tôn Quyền street to find the best dim sum, the local try to stay clear of this street when they have a craving for authentic dim sum, and other Chinese foods, as they believe the food sold by eateries along the touristy Hà Tôn Quyền street is overrated and overpriced and prefer other eateries which are less crowded and have better pricing. Vĩnh Phát dim sum, which offers a wide variety of dim sum, bun and noodles, is the choice of many locals living in District 5. You may be blown away by their signature Hong Kong-style dim sum chicken feet!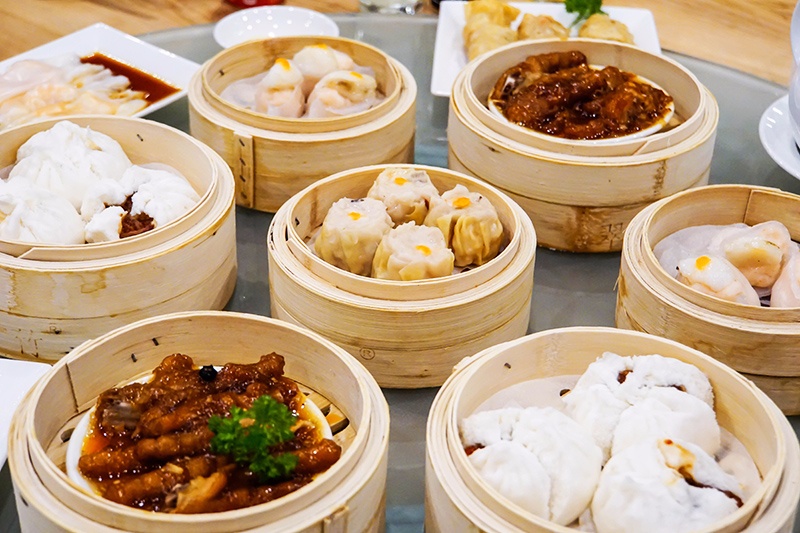 Photo: pose.vn
Address: 866 Nguyen Chi Thanh St., District 11
Opening hours: daily, 07:00 - 22:00
Conversations (0)
Join the conversation
Conversations
Join the conversation
ALL COMMENTS (0)
There are no comments. Add your comment to start the conversation.
read next
Ho Chi Minh City is known for its exuberant nightlife.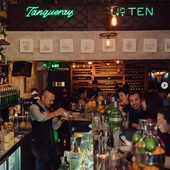 Saigon is rife with drinking dens that add a thrill in any night out. Here, we round up 5 of the best speakeasy bars in downtown Saigon that you should visit.