Born to Be Wild - Getting Around the Streets of Saigon
Public transport is available in Saigon but not the best option for efficient travel. You can take the bus as some locals do: it's mega cheap, but the traffic is so hectic it takes ages to get anywhere, and you'll be lucky to get A/C. There isn't any functioning subway at the moment, although there will be in the future!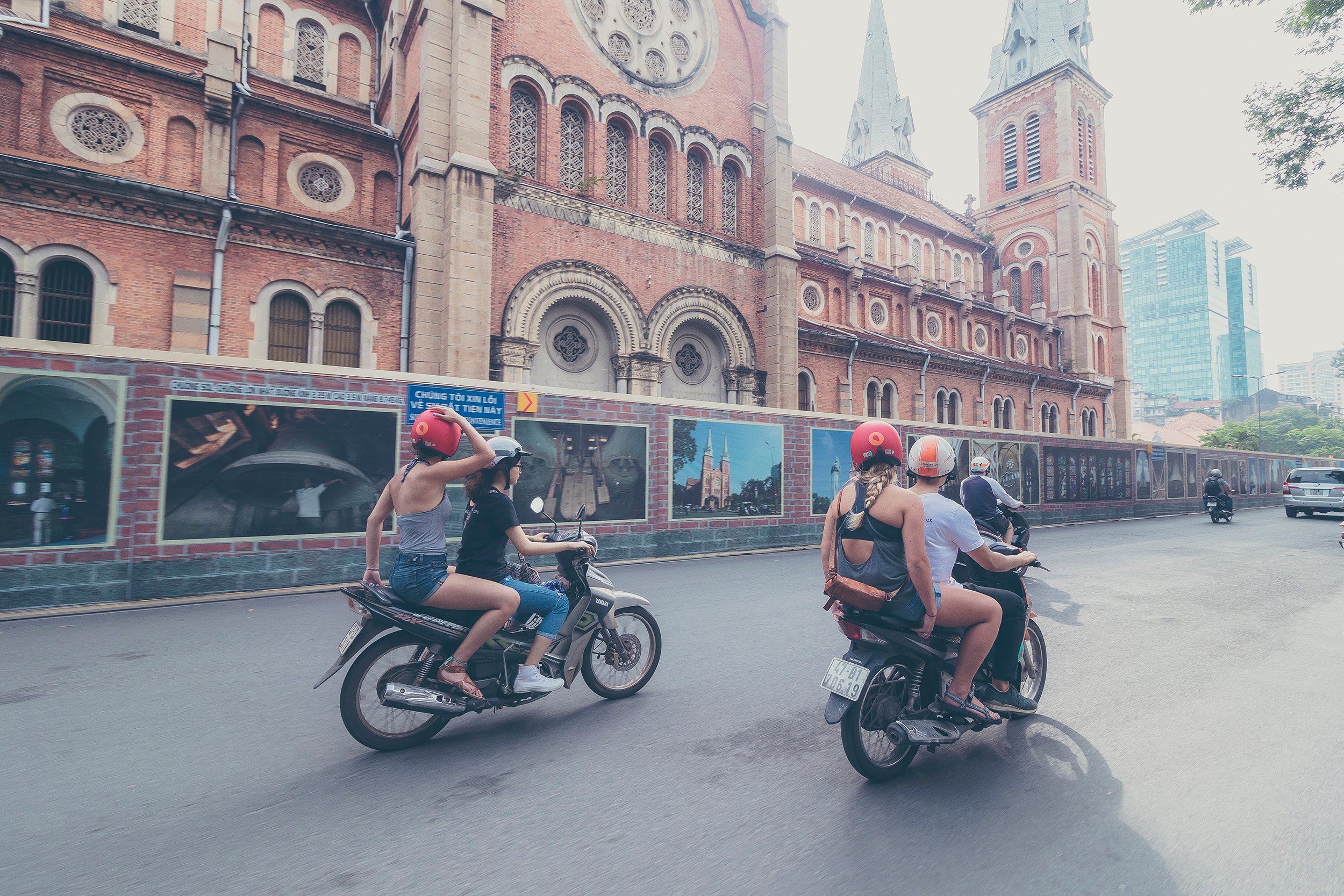 Photo : ndh.vn
Taxi's (both car and motorbike) are a great way to get around the city. Travelling in a car is more comfortable but much slower and more expensive than a motorbike bike.
To get a taxi in Saigon, you'll need to download Grab onto your phone. Through this app, you can book a car or motorbikes taxi. The motorbike driver will provide you with a helmet, but it's better to take your own if you want to be safe. The average ride on a Grab bike costs between one and two USD and a car is around two to five USD. If you're in a rush, always opt for a Grab bike.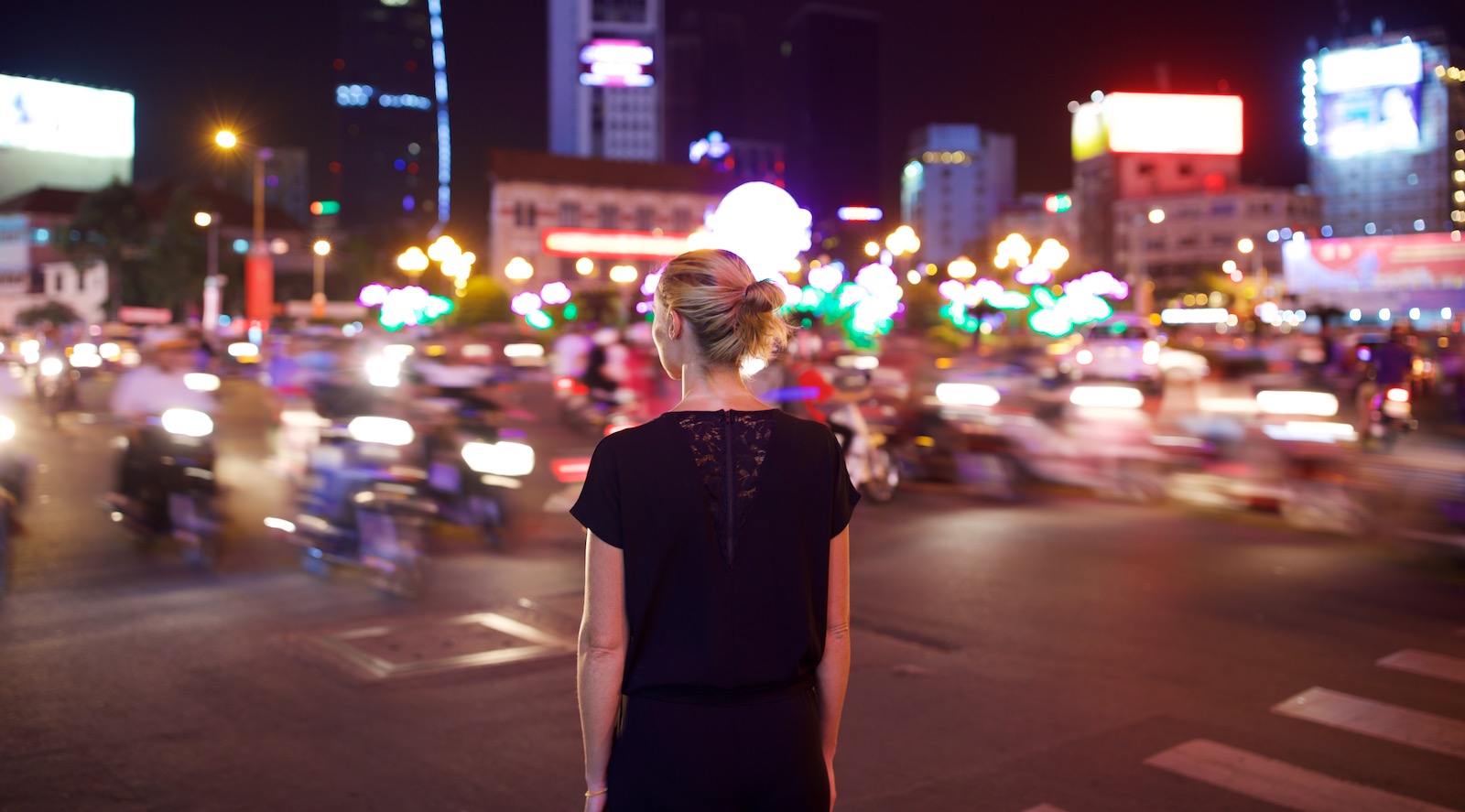 Photo by @Nastasi
Taxis are grand and all, but the fares do add up over time. Anyone who's been to Saigon knows there's only one proper way to travel around the city that never sleeps. The humble motorbike. Nifty, quick and tonnes of fun. There's no other reasonable and sustainable option for travel in Saigon. You can put off getting a motorbike for months, but it's inevitable, you'll have to get one eventually.
If you're going to get a bike, make sure you take all the proper precautions! Get a good helmet and practice driving on quieter streets before you take on bigger roads. Driving around Saigon is not for the faint at heart. The streets are pretty much lawless, and anything goes.
While driving in Saigon, it's essential to be both assertive and careful in your driving. Use your horn as often as possible to make other drivers aware of your presence and don't hesitate in traffic.
Saigon's traffic might seem daunting, but you'll get used to it in no time. Despite the erratic nature of traffic, people are very aware of their surroundings. Just be safe and sensible!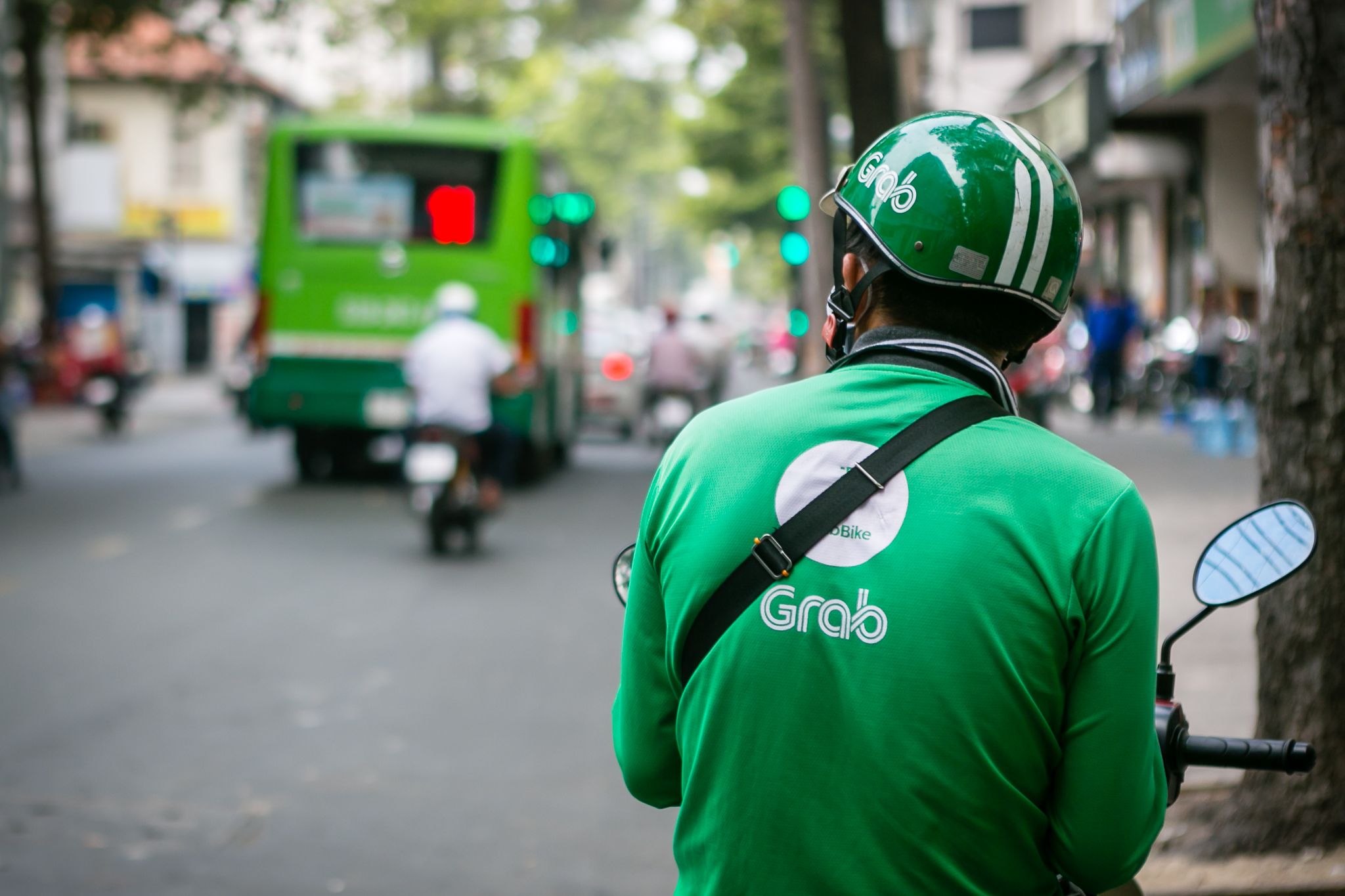 Photo : thanhnien.vn
While you're zooming around Saigon on your new bike, keep an eye out for the traffic police. The police are known to shake down foreigners regularly, and sometimes they require a little something to turn their head the other way. Carry a 100.000 VND bill in one pocket and a 200.000 VND bill in the other. 100.000 VND is usually enough to pay off the city's police; you might need a bit more to encourage police on the highway. That's what the 200.000 VND is for. You're supposed to have a Vietnamese drivers' license to drive in Saigon. Most expats don't end up getting one because of the bureaucracy involved and the language barrier. If you don't get a Vietnamese drivers' license at least carry your international one on you.
Conversations (0)
Join the conversation
Conversations
Join the conversation
ALL COMMENTS (0)
There are no comments. Add your comment to start the conversation.
read next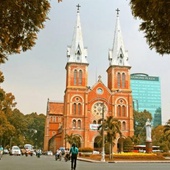 Vietnam's busiest hub has become a hotspot for expats over the past decade. And who could blame them? It's a magnificent place to live.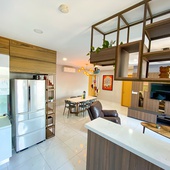 Arguably one of the most stressful things about moving to a new country is finding the perfect home. But there's no stress here!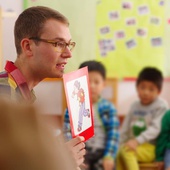 Unless you speak Vietnamese, the job pool for foreigners in Saigon is limited.