Getting Started as a Fresh Expat (Fresh-pat) in Saigon
Saigon. There's simply no place like it. With a rich history, ancient culture, and an abundance of opportunity; Vietnam's busiest hub has become a hotspot for expats over the past decade. And who could blame them? It's a magnificent place to live.
Let's start with the most important things first. Moving to a new country means you need to do a bit of work to establish yourself and get set up. That means finding accommodation and a job, learning how to get around and what to do for fun.
The basics
As soon as you arrive in Saigon, you need to be reachable. One of the first things you need to do is get a local sim card. You can find Vietnamese sim cards at the airport in the arrivals area, but it's generally cheaper to buy one in the city. In Saigon, you can find sim cards in local convenience stores, or big telecom shops. The most popular and reliable providers are Mobifone or Viettel. To get your sim card, you need to pay a one-time fee, choose your plan, and activate it. The store clerk will usually help you with all this. To manage your plan, download your sim card provider's app and away you go!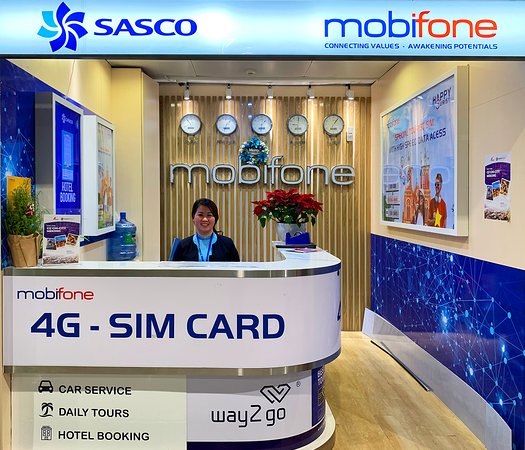 Photo : tripadvisor.com.vn
Cash is king in Saigon. The local currency is Vietnamese Dong, and at the time of writing, the exchange rate is USD 1 to 23.000 VND. If you find yourself short of cash, not to worry - international credit and debit cards are widely accepted. When using a debit card, be sure to select either "checking" or "savings" when using the ATM to avoid unnecessary credit card costs.
It's a good idea to keep some US dollars on your person when you first land. You might need cash for visa fees, and you can change some at the airport, so you have money for the taxi. Don't be tempted to exchange a substantial amount of cash at the airport, however, as the rate isn't the best. Here's an insider's tip! Around Ben Thanh market in District 1, there are plenty of exchange offices and gold shops that will give you an excellent exchange rate!
To Vietnamese or not to Vietnamese?
There are no two ways about it: Vietnamese is a difficult language to grasp for English-speakers. You don't need to learn to speak Vietnamese before you go to Vietnam, but of course, every little bit helps. Duolingo and Memrise are two excellent language learning apps. You should know the words needed for common courtesy: thank you, hello, goodbye, 1, 2, 3 etc.
Photo : saostar.vn
Before you leave your home country, download the offline dictionary for Vietnamese on Google translate, this will make your life a lot easier. The default Translate app on iPhones is also excellent.
The Weather (It's Getting Hot in Here!)
Saigon knows two distinct seasons: the dry season and the wet season. Saigon's dry season is sunny and hot and runs from October to April. Expect 12 hours of constant sunshine and beating heat. The wet season is a bit more unpredictable. In Saigon, it runs from May to early October. It's hotter than the dry season, and out of nowhere, buckets full of torrential rain. For success in Saigon, always be prepared. Carry a poncho in your bag or bike, and you can keep relatively dry in unexpected rainstorms.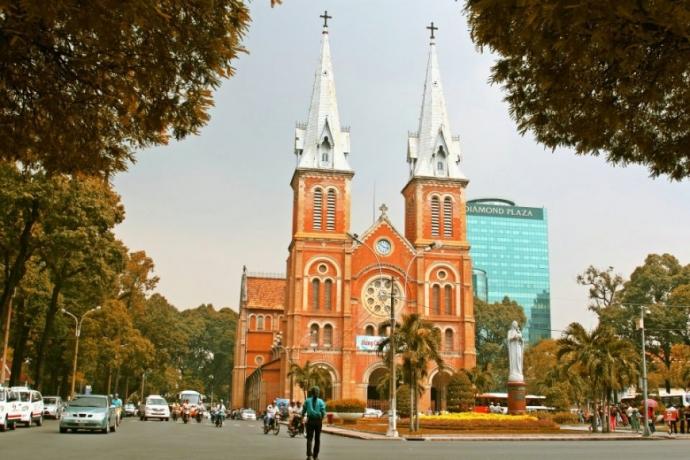 Photo by @Nguyen Duc Dinh
Roads tend to get more slippery during the wet season, so be mindful of flooding. Saigonese locals are used to driving in this kind of weather, so watch them and do as they do.
Conversations (0)
Join the conversation
Conversations
Join the conversation
ALL COMMENTS (0)
There are no comments. Add your comment to start the conversation.
read next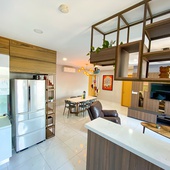 Arguably one of the most stressful things about moving to a new country is finding the perfect home. But there's no stress here!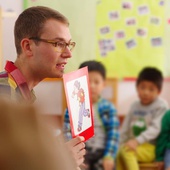 Unless you speak Vietnamese, the job pool for foreigners in Saigon is limited.
Once you've found a job, you'll need a bank account to hold all your hard-earned cash.