Top 6 Dishes To Try In Ho Chi Minh City
Ho Chi Minh City is considered one of the most exciting and exotic destinations not only in Vietnam but also in South-east Asia which is especially well-known for its culinary diversity. Therefore, trying local dishes, especially street food is always given first priority when coming to Ho Chi Minh City. 
Below is the list of five most worth trying dishes while touring around Saigon:
Banh Mi (Vietnamese Baguette Sandwich)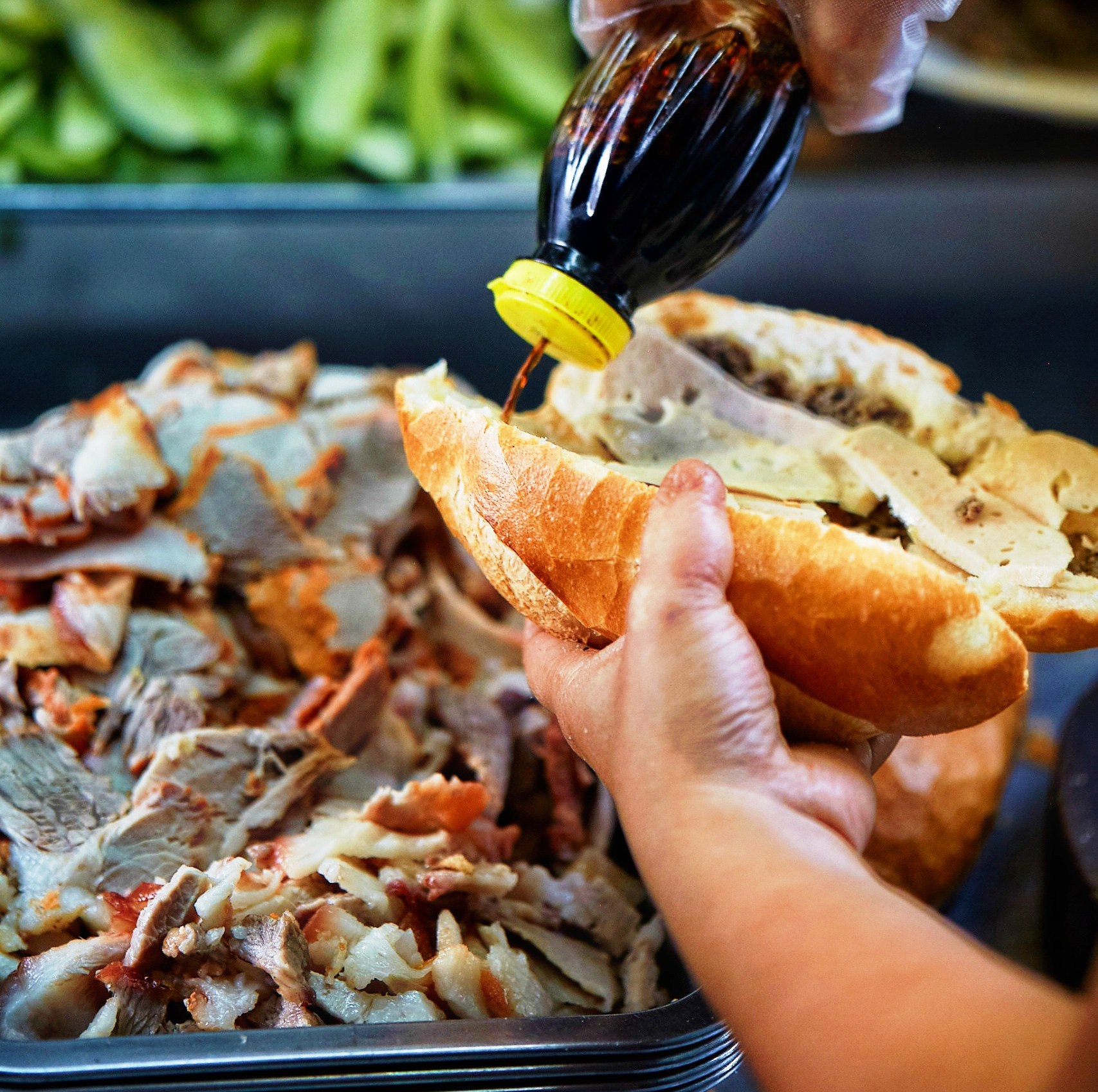 Photo : foody.vn
Although bread is of extreme popularity in many parts of the world, especially in Western areas, 'banh mi' in Saigon bears its own specialties which make it far different from others. It is not a coincidence when 'banh mi' in Saigon is called 'the most delicious pizza in the world' as it is a harmony combination between various flavors, including butter, soy sauce, roast meat, cucumber as well as coriander or cilantro that only can be found in Saigon. Besides roast meat, you can also try other options namely fried egg, meatballs, and steamed pork roll. Without wasting any effort, it is extremely easy for you to buy a 'banh mi' on roads from street vendors.
Com Tam (Broken Rice)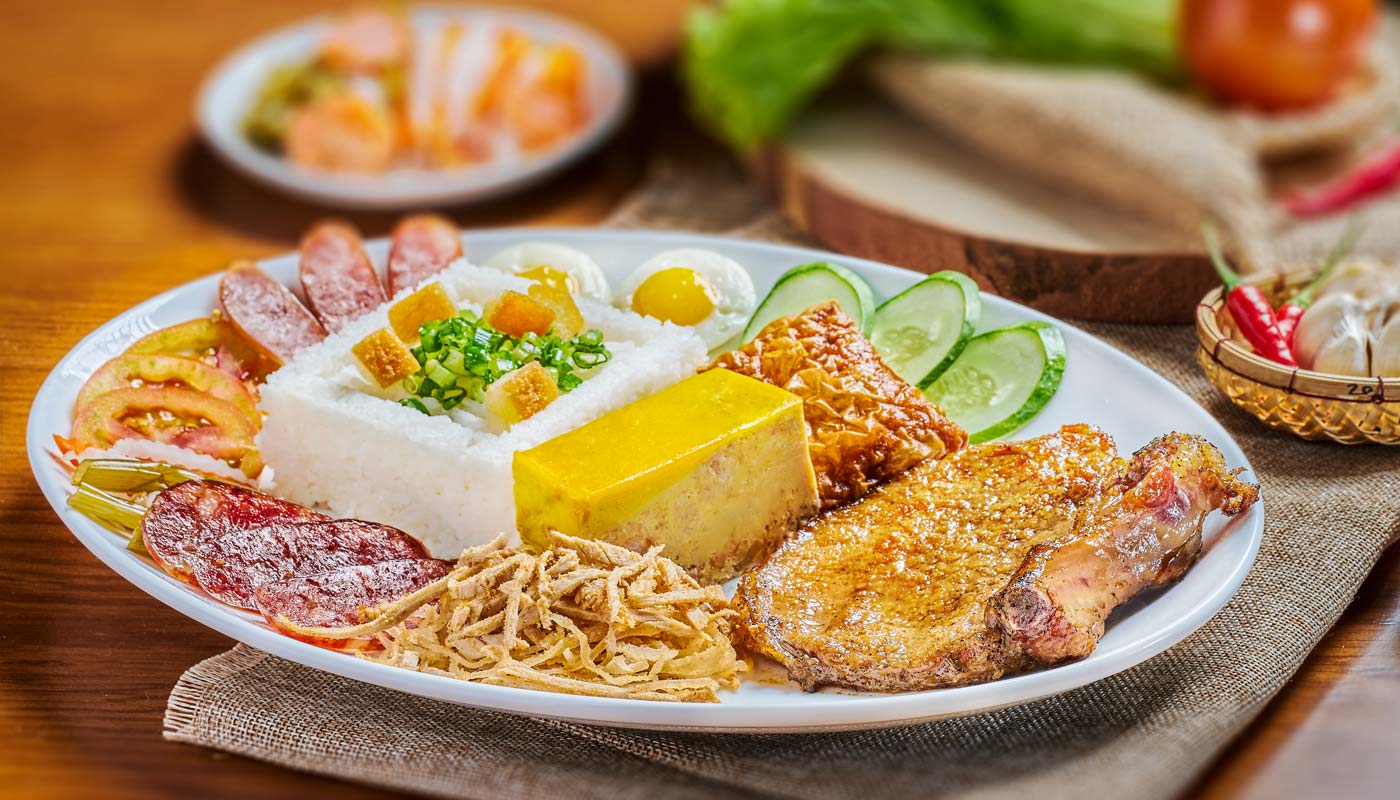 Photo : comtambahai.com
Another quintessential dish that you should not miss out in Saigon is 'com tam' which is also called 'broken rice'. This mouth-watering dish is enjoyed at any time during the day from breakfast, lunch to dinner which provides people a huge source of nutrients and energy. There are a variety of meat options to eat with broken rice including steamed pork and egg patty, fried egg or roast meat. A plate of 'com tam' is also served with some slides of cucumber, tomato or pickled vegetable which make you feel fresher.
Goi Cuon (Vietnamese Spring Rolls)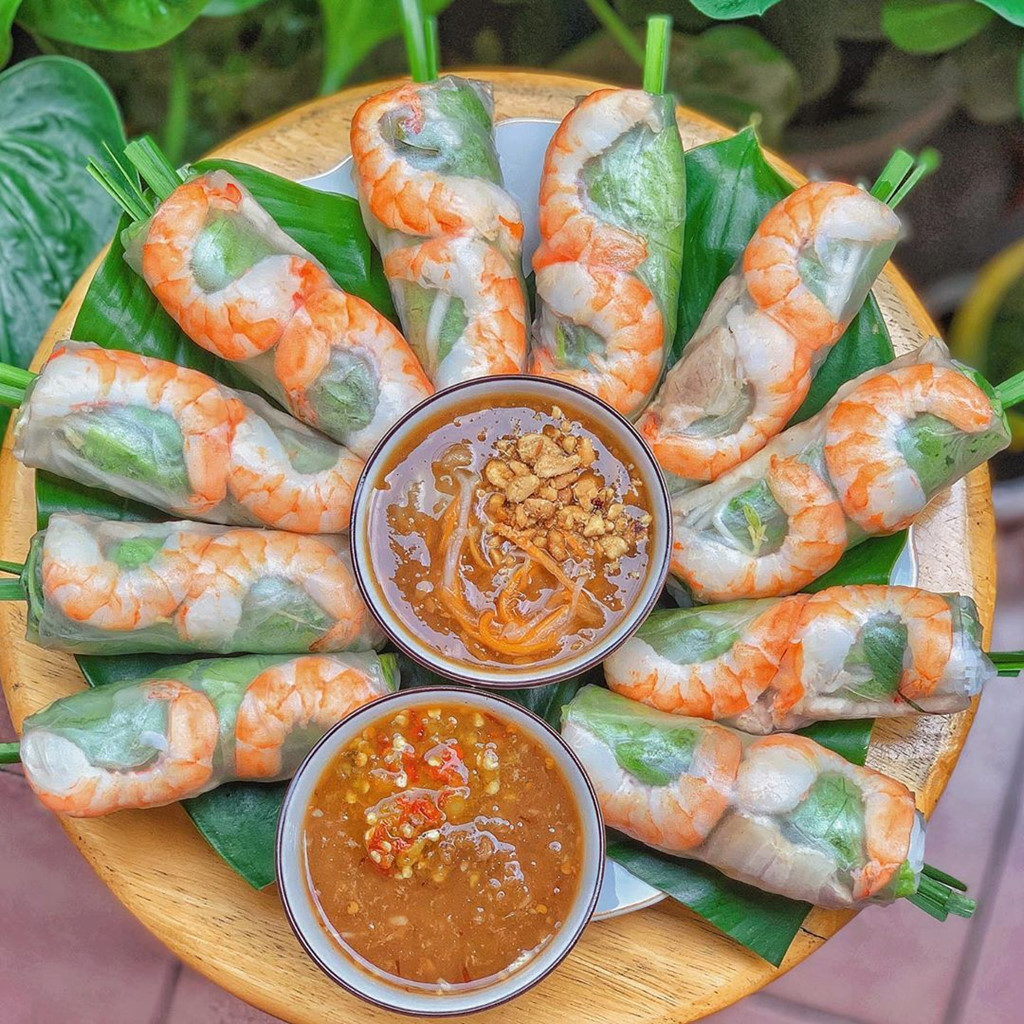 Photo : vietgiaitri.com
Your day of food tour around Ho Chi Minh City cannot be fulfilled without enjoying some Vietnamese Spring rolls. 'Goi cuon' comprises of a lot of tasty ingredients including vermicelli noodles, shrimp, pork slices, and lettuce which are all wrapped in rice papers (banh trang) tightly. A small bowl of tasting sauce for dipping the roll is indispensable for this dish.
Hu Tieu (Rice Noodles)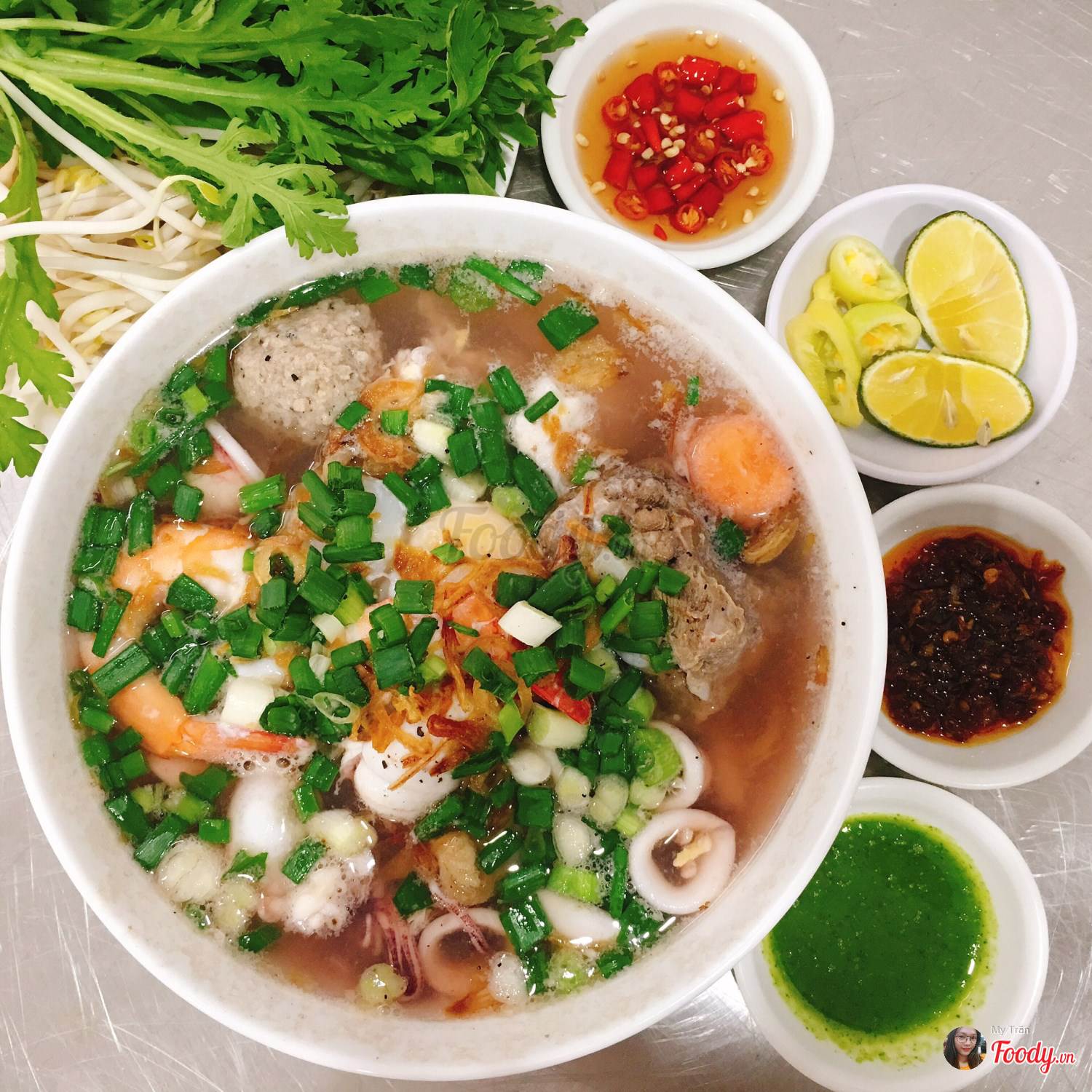 Photo : foody.vn
'Hu tieu' which is similar to 'pho' in Hanoi has gained a very good reputation in Saigon, especially in Chinatown. A bowl of 'hu tieu' often includes vermicelli noodles, bean sprouts, diced green onions, sliced pork shoulder, meatball, shrimp, or even squid. This kind of dish is suitable for breakfast or dinner. There are two types of 'hu tieu' which are 'hu tieu' with water and without water. It is advisable for you to try the one without water first and then pouring supplement water if you like.
Banh Xeo (Crispy Pancake)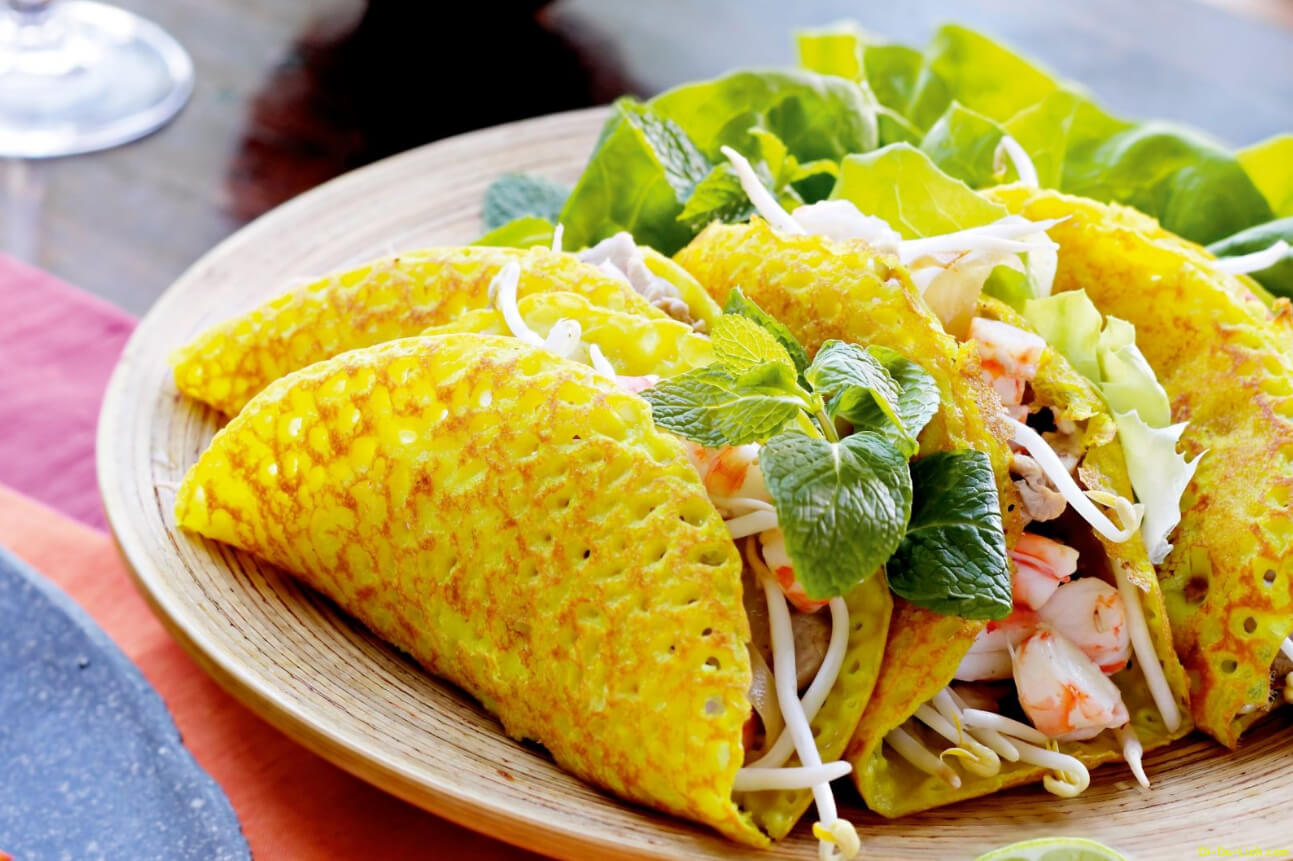 Photo : anvat365.vn
Last but not least, 'banh xeo' is another hearty dish which cannot be left out of the list of top dishes in Ho Chi Minh City. Eating 'banh xeo' you can feel the essence of the tradition in the Southern Vietnam. 'Banh xeo' or savory pancake is made of rice flour, coconut milk with other ingredients like pork meat, shrimp, and mushrooms. These ingredients are then all wrapped tightly in a large lettuce or translucent rice papers (banh trang) before being dipped into a ground chili fish sauce.
Snails (Snails, Clamp and Varieties)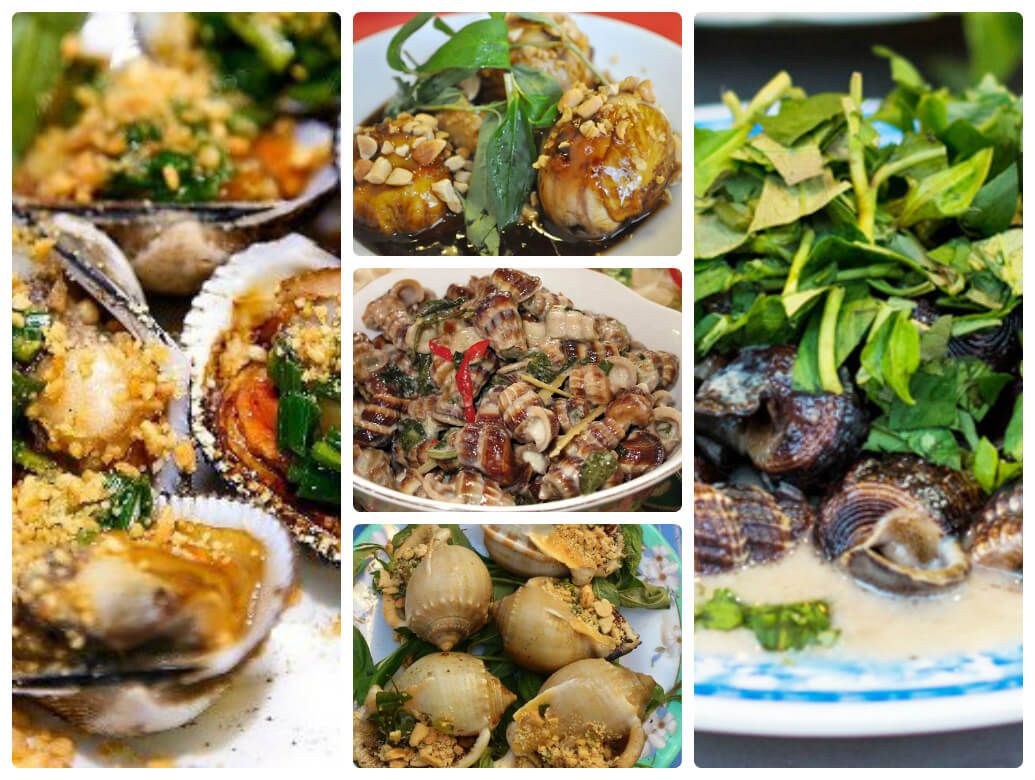 Photo : bloganchoi.com
Although seldomly appearing on media, snails make up a considerable part of Ho Chi Minh City's dynamic street food scene. It's a place to enjoy food and socialize with friends - and only getting more and more popular with times. Most are cooked by grilled or sauteed with coconut milk, an essential ingredient in Southern cooking. Head to District 4 where snail vendors and restaurants are most vibrant, and read our guide to eating snails in Saigon before you go.
Further readings:
Conversations (0)
Join the conversation
Conversations
Join the conversation
ALL COMMENTS (0)
There are no comments. Add your comment to start the conversation.
read next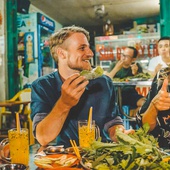 It is said that the truth can only be told by the insiders.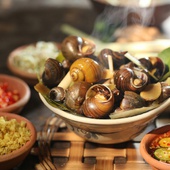 Saigon boasts an enviable collection of high-end restaurants and fine dining. Nonetheless, it is the street food, in particular the gazillion dishes made of snails that constitute the best Saigon food scene.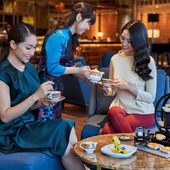 Spending an afternoon with good books and a first-class afternoon tea of fine teas and pastries is among the best indulgences. Thankfully, Ho Chi Minh City nominates a fabulous range of afternoon tea spots from classic-lux to informal tea-to-go ones.