Snails & The Essence of Saigon's Street Food
Ho Chi Minh City has always been one of THE places to go to in Southeast Asia for street food. Just to be clear, the city is in no shortage of high-end luxury restaurants and fine dining concepts that can challenge its Paris or New York City rivals. Nonetheless, it is the street food, in particular the gazillion dishes made of snails that constitute the best Saigon food scene.
If you make your way to this part of the world, just don't miss the opportunity to try this strangely sounded yet amazingly delicious delicacy of Saigon. Below is a quick list of the nine most popular snail dishes in Ho Chi Minh - which we have kept the original name in Vietnamese so you know what to order. 
Oc Len Xao Dua (Mud Creeper Snails sauteed with coconut milk)
The first one is absolutely oc len. With the main ingredients of creeper snails and coconut milk, you can find it even more delicious with the added fragrance of lemongrass, fried garlic mixed with the light spicy taste of coriander. Here come the inconvenient truth: locals eat the creepers by sucking from one end of the snail! Remember that if it does not come out in one slurp, try to suck on the smaller side (tail) first before doing it again on the bigger side (head). The sound does not come out the best but the taste is definitely worth the try.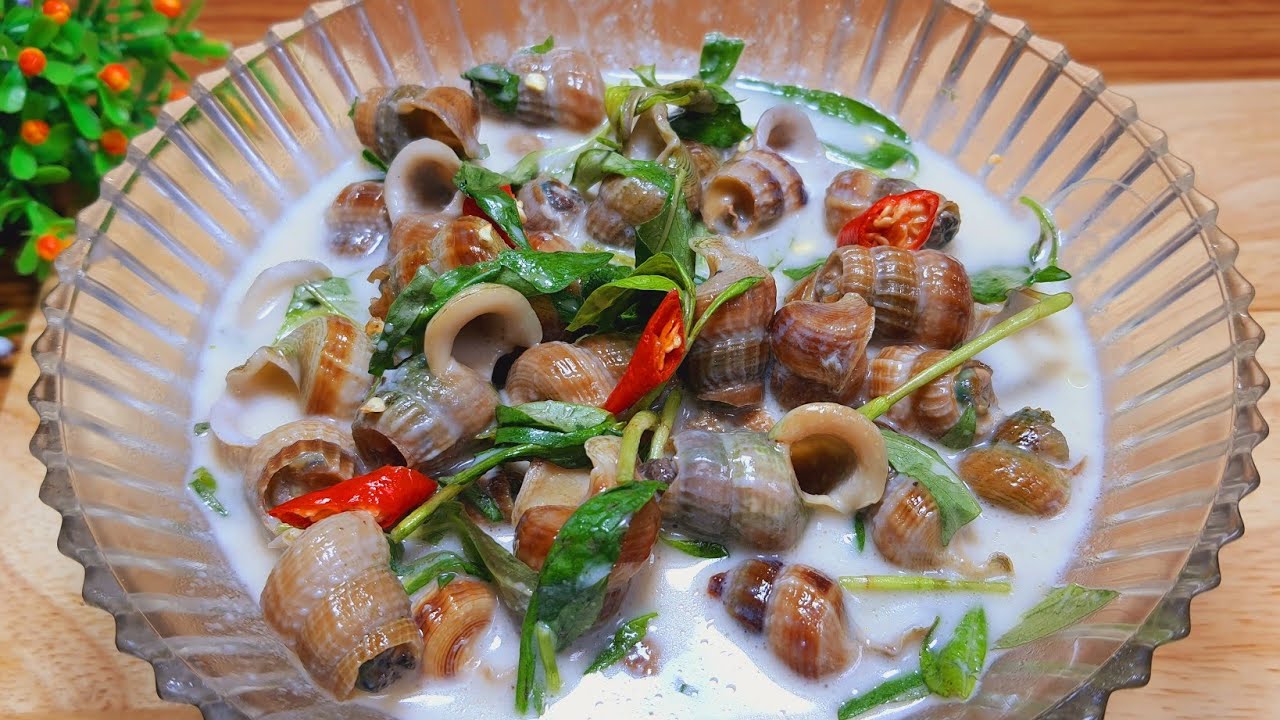 Photo by @Tú Lê Miền Tây
Locals normally order extra side mini baguette dabbing into the coconut milk sauce to fully appreciate the flavor too!
Mong tay xao rau muong (Razor clam fried with water spinach)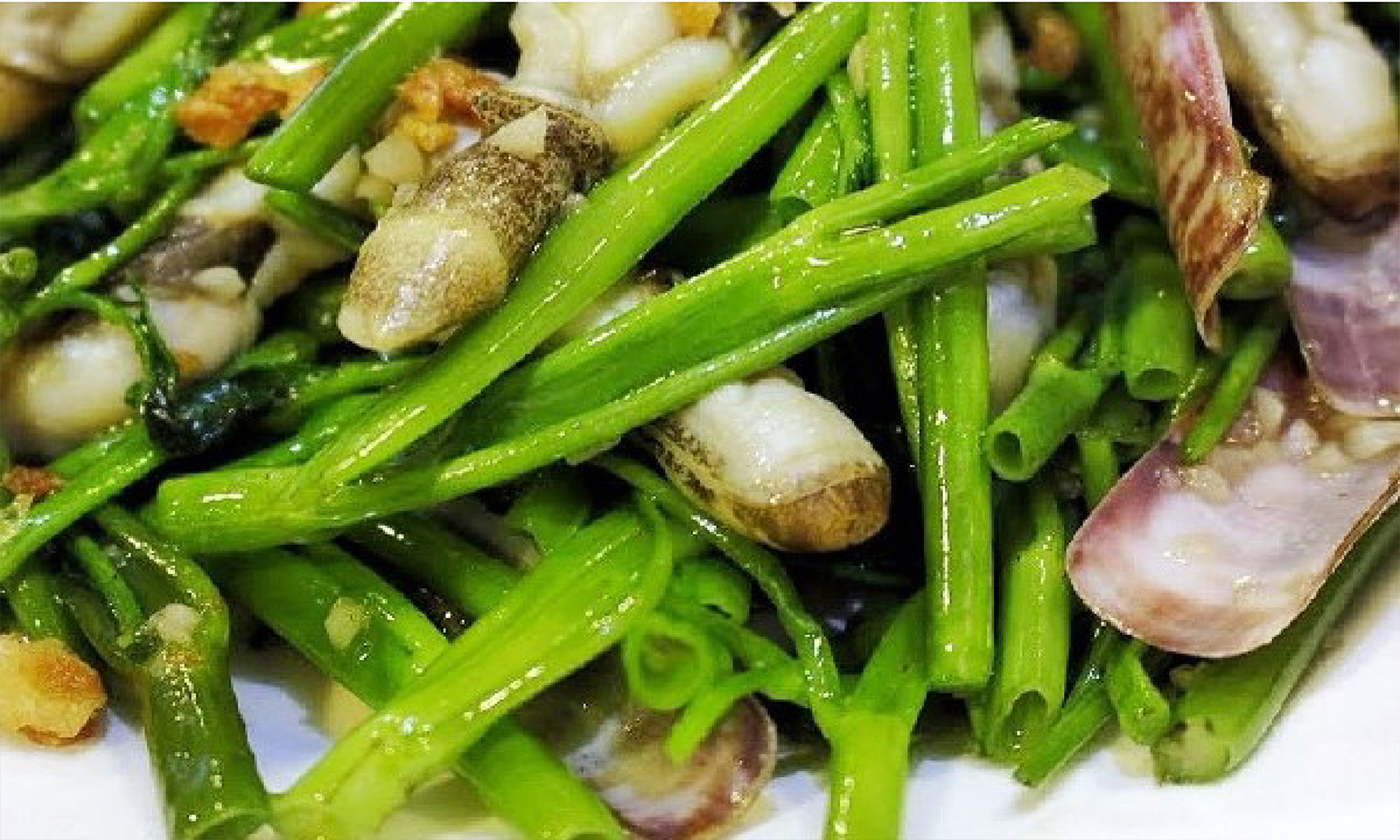 Photo by @Hong Thanh Food
Razor clam is becoming more and more popular among foodaholics in Ho Chi Minh City. With the unique shape looking akin to fingers, it is locally known as the finger snails. This type of clam is usually thin, long and quite chewy but comes with abundant flavors. In Halong Bay, razor clams are usually served steamed while in Saigon, it's stir fried with water spinach and garlic, creating an earthy yet mouthwatering dish.
Ngao hap sa - Clam steamed with lemongrass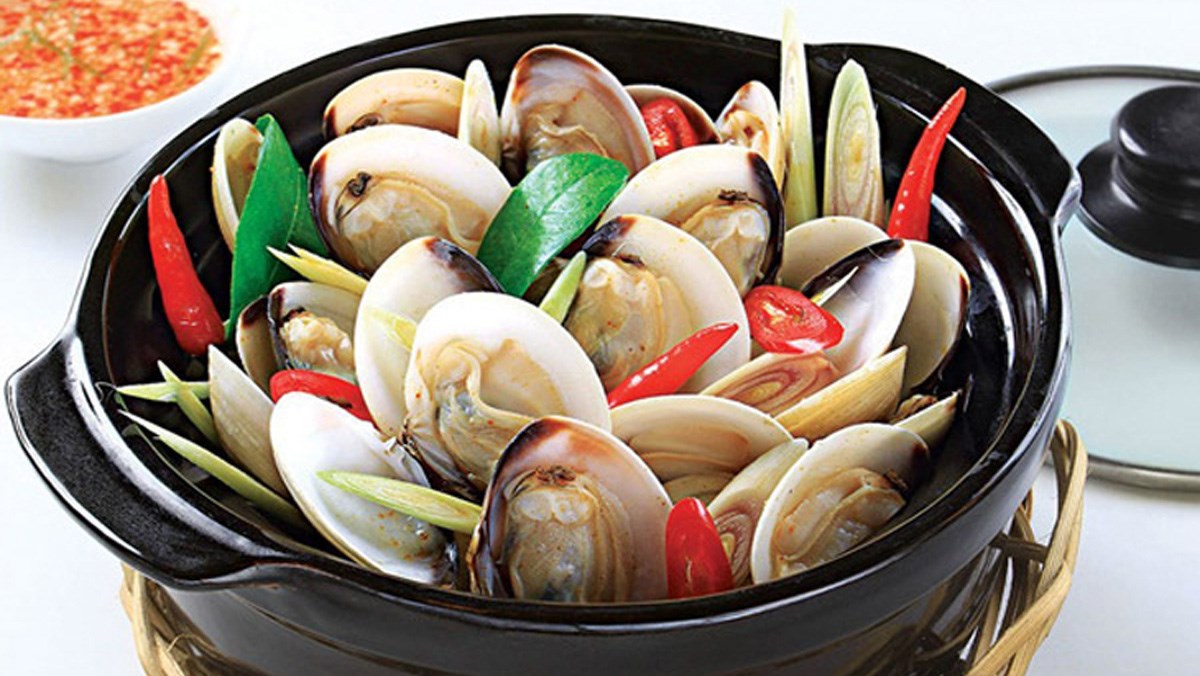 Photo by @Oanh Ngo Ngoc
Here is a dish that cannot be failed to mention when talking about snails in Saigon's food culture. The fresh clams coloring black and white or sometimes brown will be steamed with lemongrass. The actual cooking process takes less than 5 minutes and when all the clams are opened, it is the sign that it's ready to go! Though simple as it sounds, Ngao hap sa let you feel the salty sweet flavor of the clam caught fresh from water. If you want to eat like a local, take a slurp of the broth!
So huyet rang me - Cockle fried with tamarind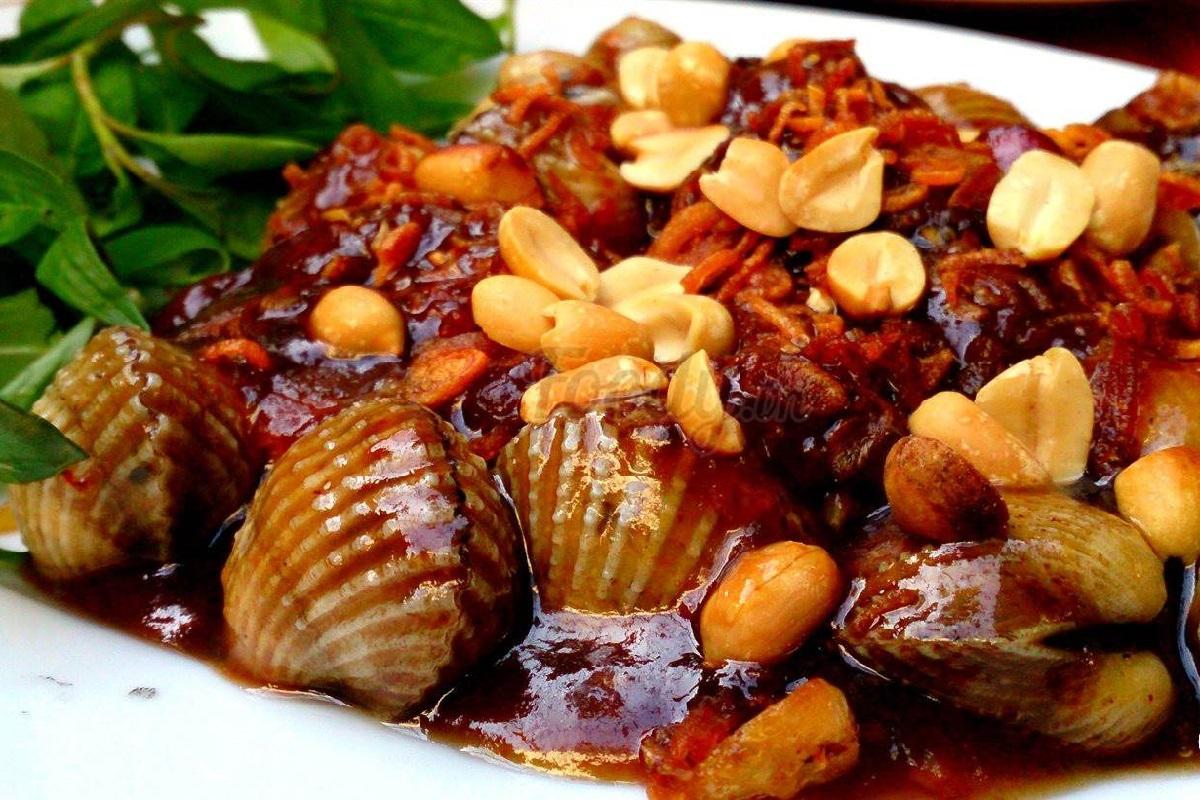 Photo : taucaotoc.vn
It is a fact that not all Vietnamese like the taste of cockles. But many will tell you cockles are the king of all snails and clams. To make this Saigon's specialty, cockles will be boiled to make sure they are cooked before added onto the tamarind sauce, oil, and coriander under low fire. The dish has the natural freshness and a little earthy at first taste as they contain a considerable amount of iron element beneficial to your health. This dish is usually served with bread so that you can enjoy the sauce until the last drop!
Oc luoc - Boiled snails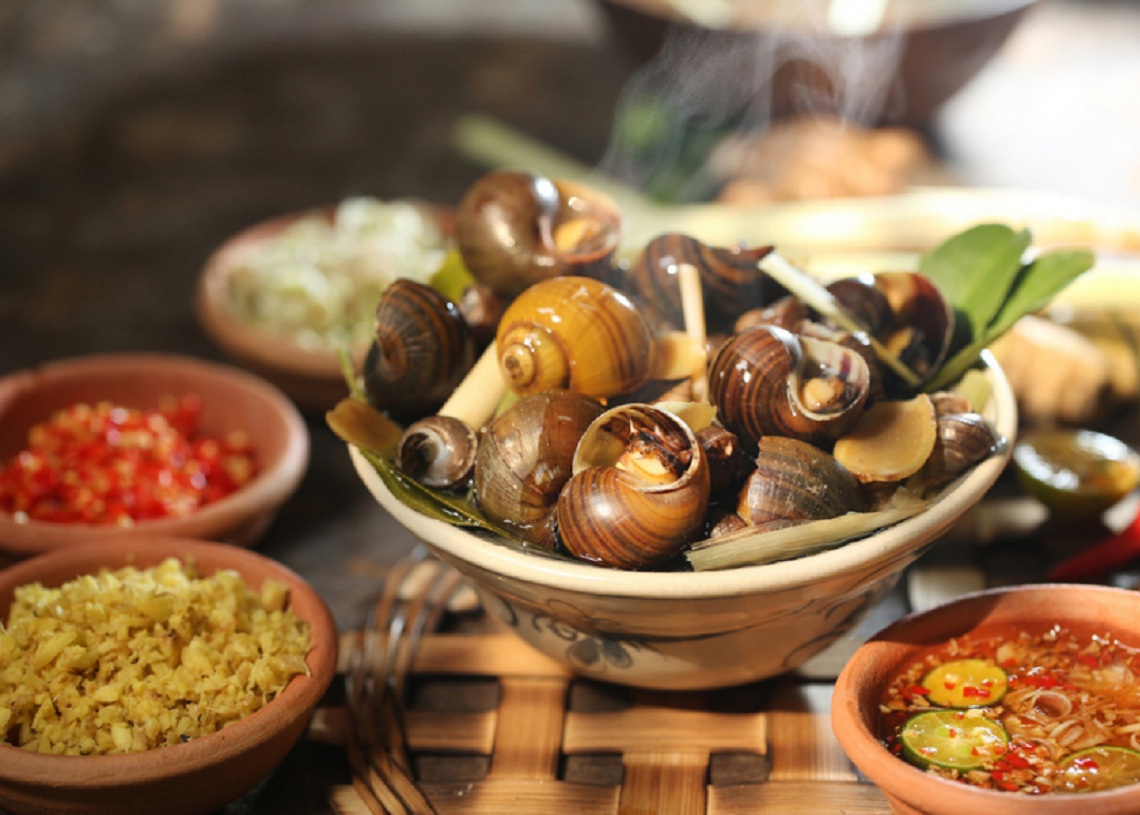 Photo : 2sao.vn
Golden apple snails are only available for a specific time of the year, mostly during the rainy season. This type of dish is cooked simply by boiling in water with lemongrass and lime leaves for 2-3 minute, with a dash of salt to add to the flavor. Boiled apple snails are often eaten with fish sauces, chopped ginger, garlic and chilies. If you travel to the further northern parts of Vietnam, this undoubtedly is a dish you will be served by local people as a symbol of their hospitality.
So diep nuong mo hanh - Scallop grilled with onion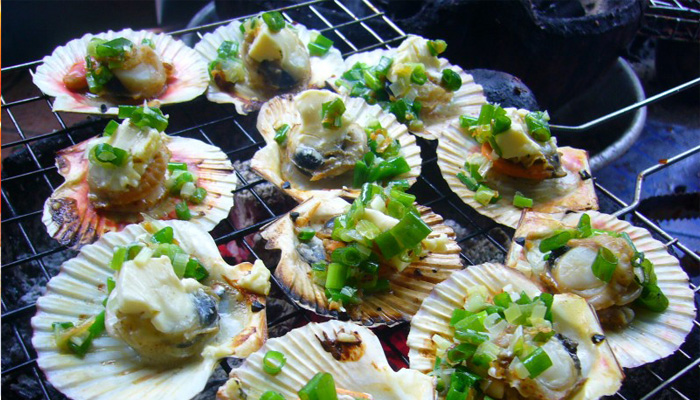 Photo : cookpad.com
Scallop is considered one of the "luxurious" foods in street cuisine. It is not easy to catch scallops and they come in small quantities. Scallops will be boiled first and then grilled again on charcoal. Afterward, onion oil mixture will be sprinkled on each scallop. The wonderful smell of this dish will make you hungry right on the second you can feel it!
Oc huong nuong sa - Sweet snail grilled with lemongrass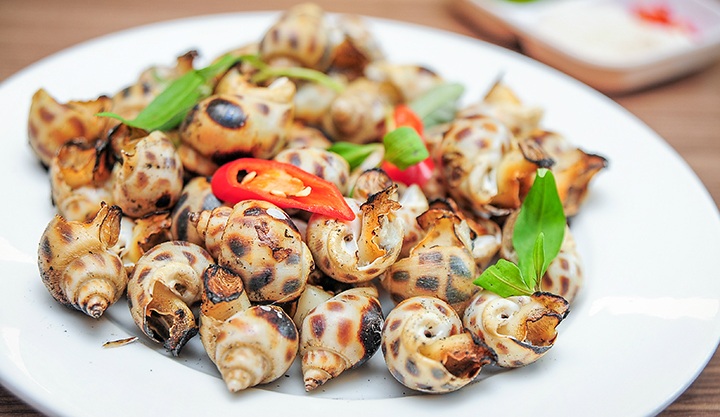 Photo :  nauco29.com
Sweet snail, just as its name, has a thick texture and special flavor that can appeal to any tourists. Garlic, onion, sugar, chopped lemongrass, and chilies will be mixed together and then sprinkled all over the Sweet snails. Afterward they will be grilled until firm and cooked. You can try this dish with lemon sauce or fish sauce, both of which brings the best out of the dish.
Hau sot chanh day- Oyster grilled with passion fruit sauce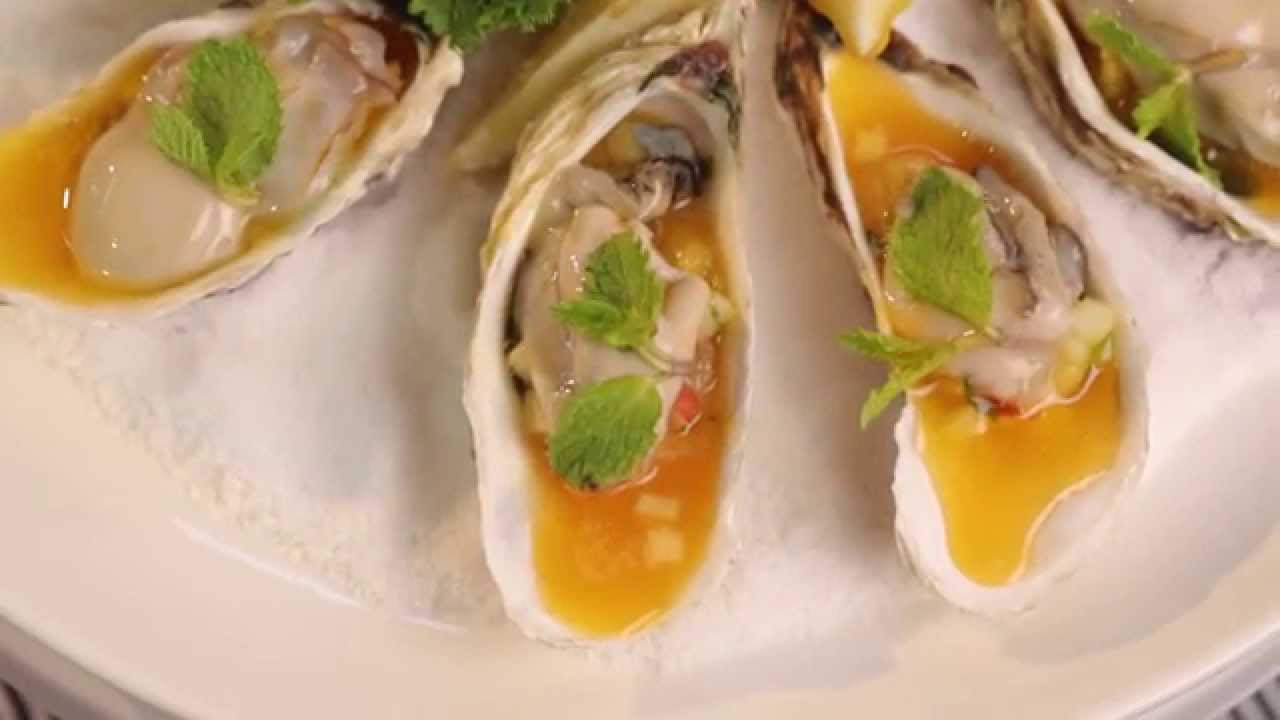 Photo by @Thien Duong Am Thuc
Oysters, similar to scallops, is a little expensive on the price range of street food. Unlike other dishes which are normally sold by weight or by plate, oysters in Vietnam are often sold by piece. The method of cooking this dish is to some extent similar to how we cook grilled sweet snails with lemongrass, but the passion fruit sauce is only sprinkled over the oysters once the dish is finished.
Oc mo xao toi  - Mo Snails fried with garlic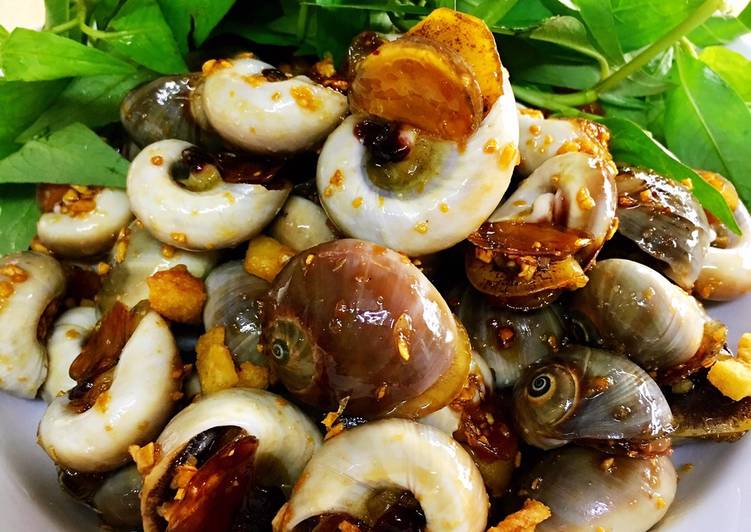 Photo : giadinh.tv
Oc Mo has a unique taste of being both rich and crunchy. Therefore, this type of snail is often cooked quickly under hot fire. Eating this dish with sweet fish sauces, you will never get bored with tasting these snails.
5 best places to try snails in Saigon
It is easy to find snail restaurant or vendors in nearly every district of Ho Chi Minh city; however, there are some specific addresses that are recommended by local people:
Ms Huệ's snails restaurant (411.8 Lê Đại Hành street, ward 11, district 11)
Sen Snail (200/18A Xóm Chiểu street, ward 14, district 4)
Hòa Snail (195/25 Trần Văn Đang street, ward 11 , district 3)
Ms Tuyết's snails restaurant (456 Dương Bá Trạc street, ward 1, district 8)
Quang Anh's snails restaurant (189 Tô Hiến Thành street, ward 13, district 10)
Snails has long become one of the irreplaceable parts of Saigon's street food in particular and Vietnamese cuisine in general. If you ever have a chance to visit this amazing nation with magnificent scenery and delicious food, don't hesitate to visit their night market to try these mouthwatering dishes!
Conversations (0)
Join the conversation
Conversations
Join the conversation
ALL COMMENTS (0)
There are no comments. Add your comment to start the conversation.
read next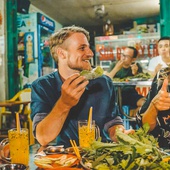 It is said that the truth can only be told by the insiders.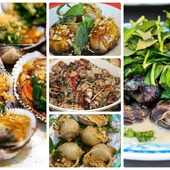 Ho Chi Minh City is considered one of the most exciting and exotic destinations not only in Vietnam but also by Southeast Asia standard. Learn all the food you cannot afford to miss in this Pearl of Orient.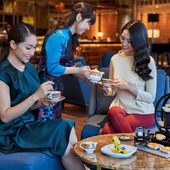 Spending an afternoon with good books and a first-class afternoon tea of fine teas and pastries is among the best indulgences. Thankfully, Ho Chi Minh City nominates a fabulous range of afternoon tea spots from classic-lux to informal tea-to-go ones.