10 International Cuisine Picks In Ho Chi Minh City
Ho Chi Minh City is the most eclectic food heaven in Vietnam where a plethora of traditional dishes around the world can be found. Various restaurants that have been running for over 10 years can impress even the most discriminating gourmets. Let's check out the following 10 dishes if you need a break from Vietnamese traditional food.
Burger at Marcel Gourmet Burger
If one craves burgers but not in the ordinary style, look no further than Marcel Gourmet Burger. Marcel makes a French approach to enhance the classic burgers, which means they bake with French expertise. Saltiness and sweetness are delicately balanced. Their deliveries are limited exclusively in district 1 and district 7 to ensure freshness. Their daily specials are often sold out before lunchtime so it is advisable to show up or order early.
Address: 132 Calmette, Nguyen Thai Binh, D1
Hours: Tuesday to Sunday – 10AM to 10PM
Phone: +84 93 145 43 53
Price: $7-10/pp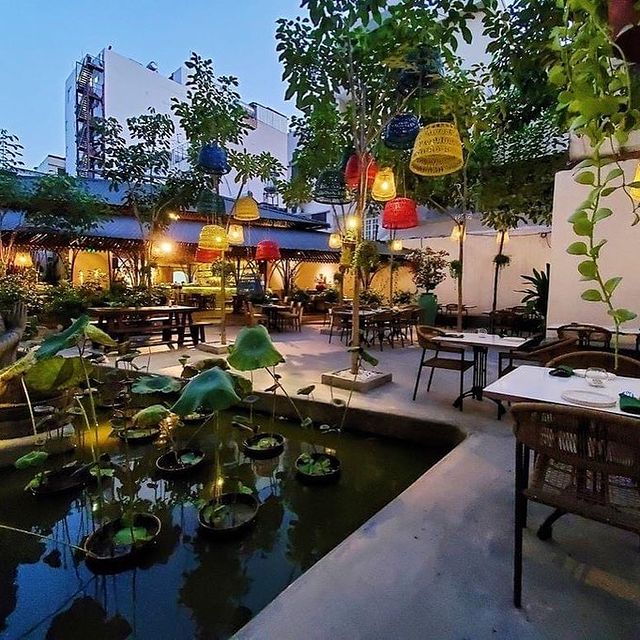 Photo by @131calmette.secretgarden
Pizza at Italiani's Pizza
Italiani's Pizza is a gourmet restaurant with several locations in Ho Chi Minh city. The dough is fresh, mozzarella imported, tomato sauce made out of ripen vine and pizzas baked to perfection in wood-fired ovens. Signature ingredients are crafted and manually added for additional unique touches. The crispy crust seals fuse with a chewy center to complete the masterpiece. There is a delicious vegan pizza for people who are on a diet. Besides, local craft beers are also highly recommended.
Address: 17 Han Thuyen, Ben Nghe, D1
Hours: everyday – 11AM to 10PM
Phone: +84 901 453 194
Price: $4-7/pp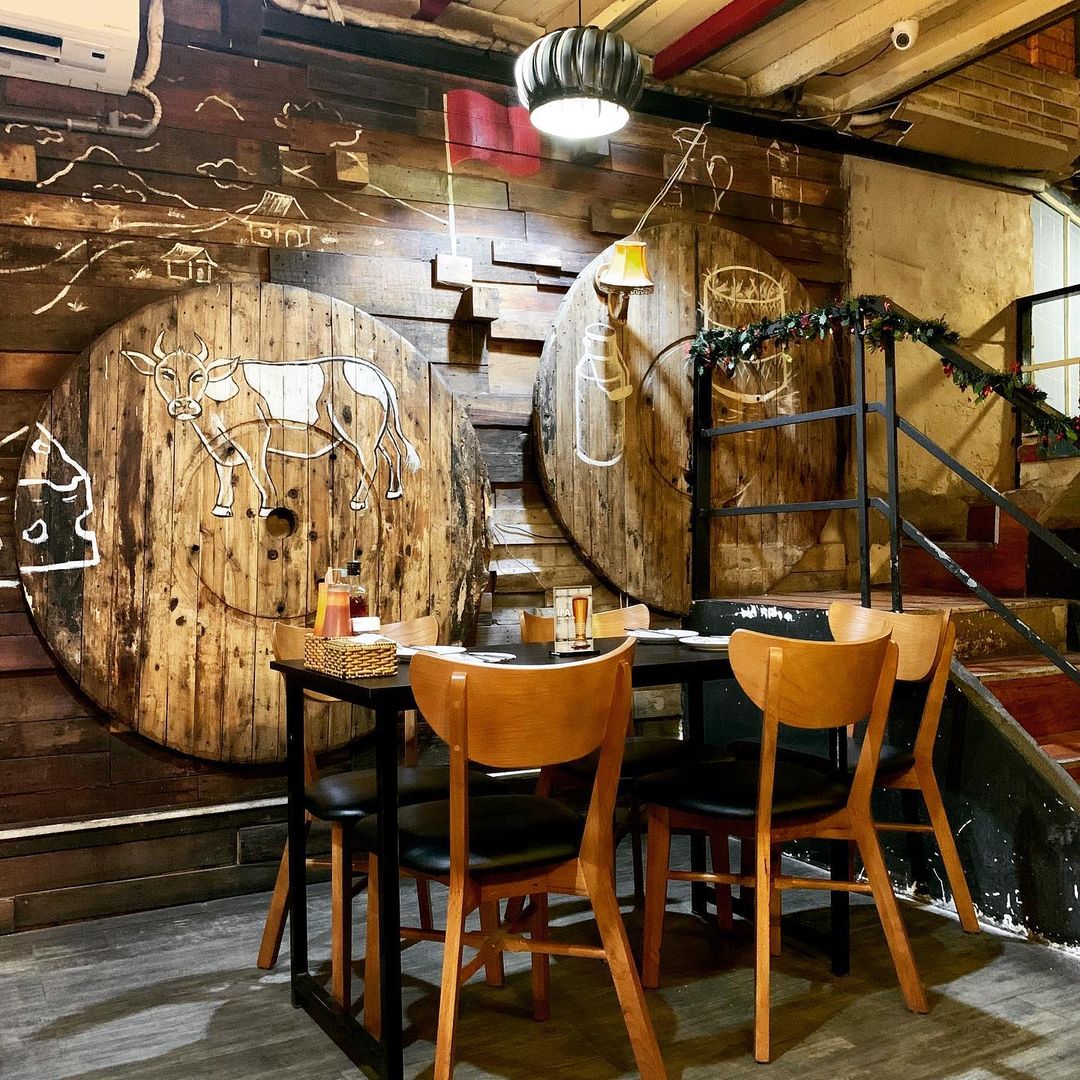 Photo by @manchinthaichicken
Steak at Nossa Steakhouse
Italian cuisine gastronomes seem to relish every single dish at Nossa Steakhouse as its visitors are mostly Westerners who know the ropes. Nossa Steakhouse focuses on the authentic flavors of the food. It ensures a broad range of imported meats for the Western steaks and fresh local seafood. The sauces are of a higher caliber, especially the salmon one which is deemed as Nossa Steakhouse's signature sauce. Although the space is rather limited, its decoration is quite elegant and there are a lovely outdoor terrace and a private dining area with excellent service.
Address: 36 Pham Hong Thai, Ben Thanh, D1
Phone: +84 938 584 188
Hours: everyday – 11AM to 11PM
Price: $4- $23/ person
Address: 36 Pham Hong Thai, Ben Thanh, D1
Hours: everyday – 11AM to 10PM
Phone: +84 938 584 188
Price: $7-10/pp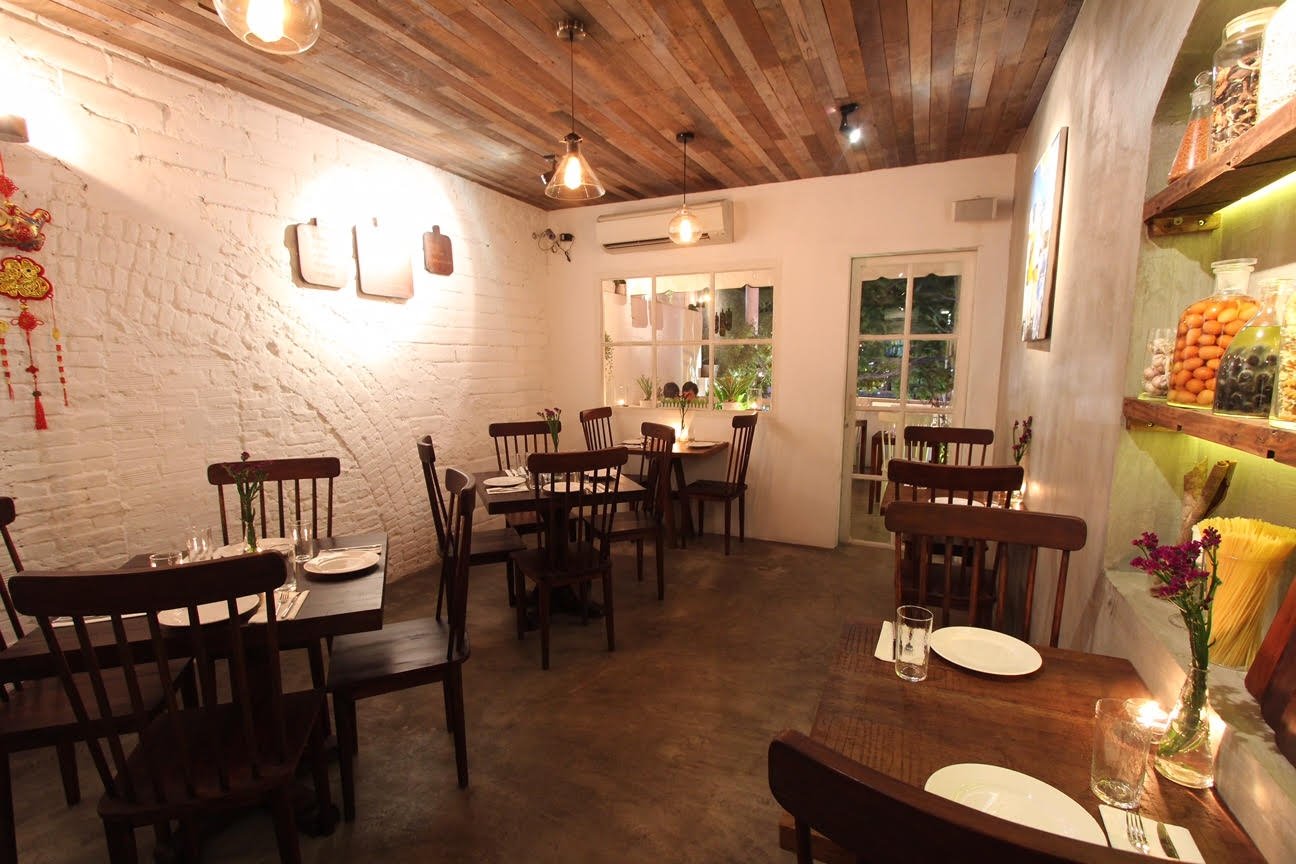 Photo: myguidevietnam.com
Posh Carbonara at Ciao Bella
Posh Carbonara is pasta coated in a creamy sauce combining eggs, cheese, pork, and black pepper. At Ciao Bella, a Venetian style restaurant in District 1, Posh Carbonara is considered the signature dish. What's special about this restaurant is that they make their own linguine and tourists can enjoy watching the whole process. The portion is very generous so tourists should come with friends to be able to try more dishes. Some other highly rated choices are salmon vignoie, duck ravioli and fried mozzarella.
Address: 11 Dong Du, Ben Nghe, D1
Hours: everyday – 10AM to 10PM
Phone: +84 28 3822 3329
Price: $3-12/pp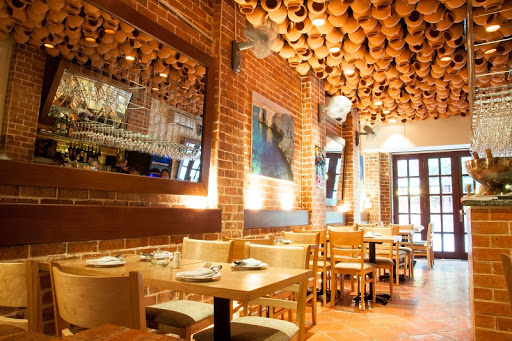 Photo: oivietnam.com
Mango sticky rice at Chilli Thai
Mango Sticky Rice or Khao Nia Mamuang is a sweet dessert made of slightly salty sticky rice soaked in slurry coconut milk and fresh aromatic mango toppings. This dessert is a glimpse of heaven on summer days when protein-rich dishes seem like just too much. Vegans do not have to go to Thailand to satisfy their insatiable craving for this dish as Chilli Thai restaurant in District 1 serves the best Khao Nia Mamuang and many other delicacies of Thai cuisine. Rated 8.5/10 by locals, this restaurant is gaily decorated and reasonably priced. The dishes are well-balanced in taste, not too spicy, sweet or salty. Some other signature dishes of Chilli Thai include Thai pad, tom yum soup, seafood salad, etc.
Address: 93 Ly Tu Trong, Ben Thanh, D1
Hours: everyday – 10AM to 10PM
Phone: +84 28 3823 7727
Price:$3.5- $4.5/pp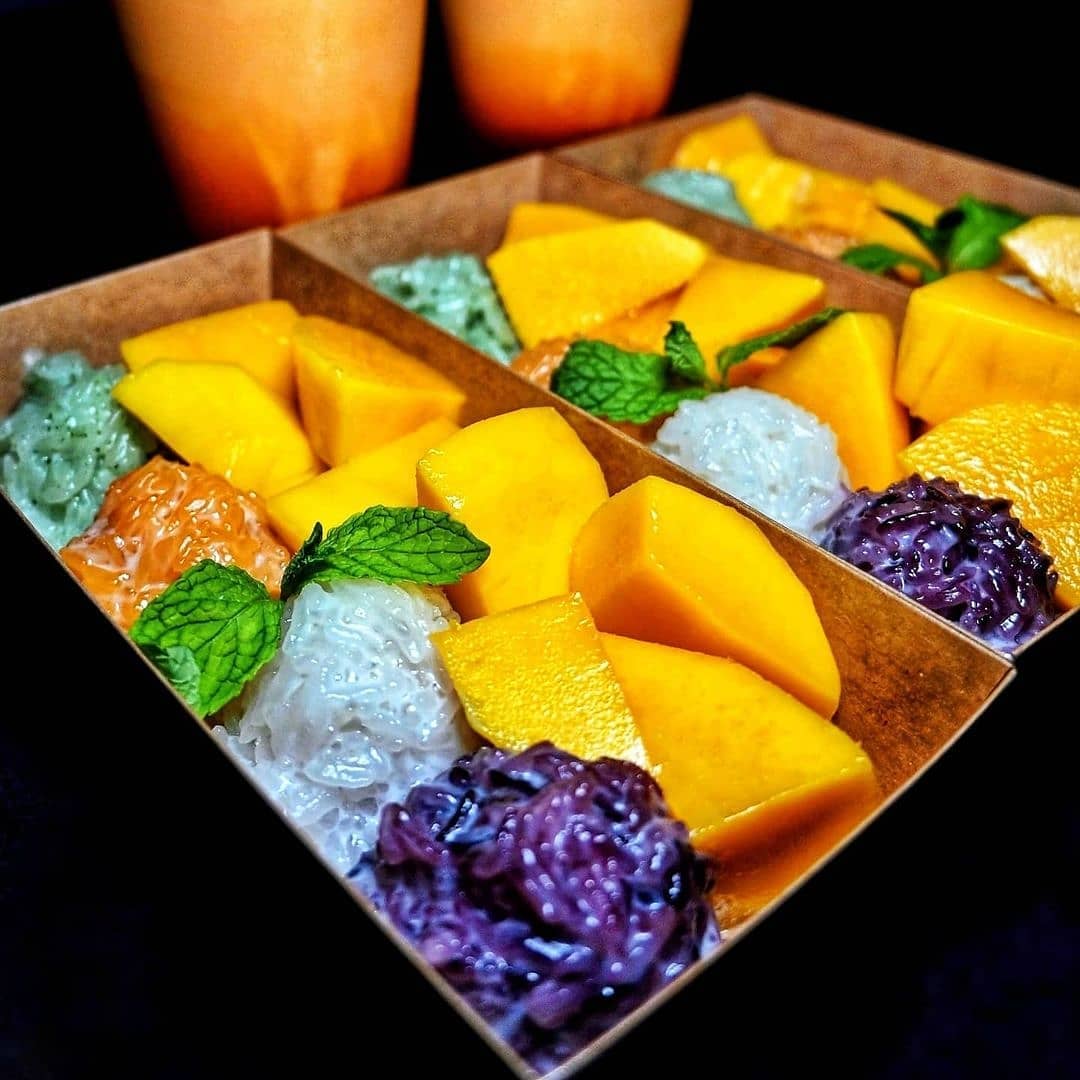 Photo by @mango.stickyrice
Pad Thai noodles at TukTuk Thai Bistro
TukTuk Thai Bistro is a great choice for expats as it is vegetarian friendly with a plethora of Thai both authentic and inventive dishes. The spice is generally toned down a bit so you can adjust it on your own. Vegan dishes and the levels of spiciness are clearly marked in the menu to make ordering easier for you. The nice ambience is also a plus. Check out Pad Thai noodles, fish cakes, curry and mango sticky rice. These are staples to make a feast for the eyes and palate of Thai food lovers.
Address: 17/11 Le Thanh Ton, Ben Nghe, D1
Hours: everyday – 10AM to 10PM
Phone: +84 28 3823 7727
Price:$4.5- $14/pp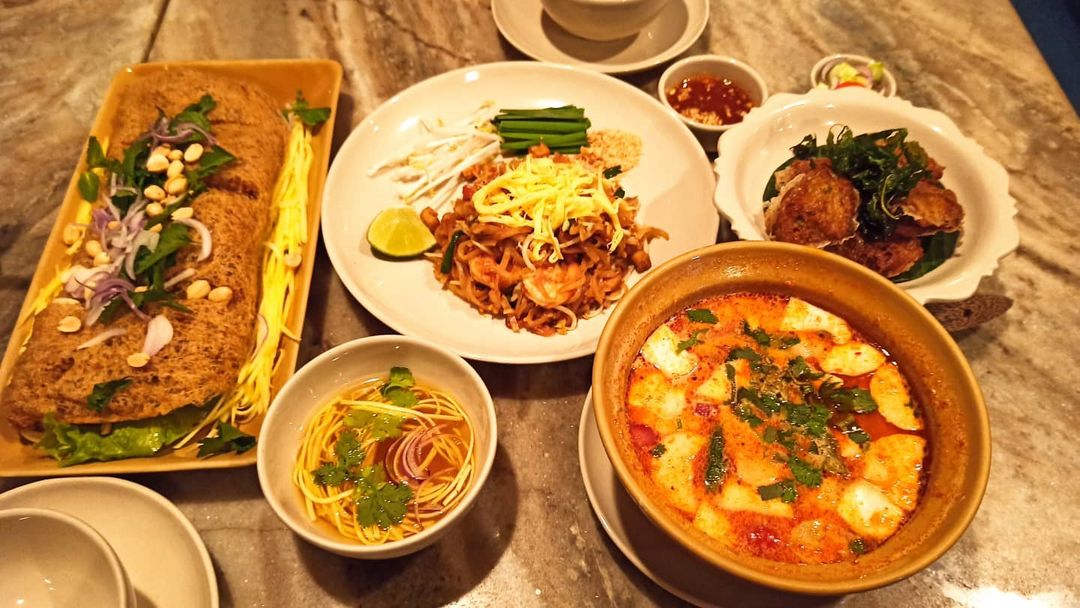 Photo by @npdinhthong
Dim sum buffet at San Fu Lou restaurant
Dim sum or dumplings are generally believed to have originated in tea houses in Guangdong, China. These culinary delights have got popular all over the world for their delicate look and sophisticated taste. In the traditional etiquette of eating dim sum, pick a tea first and pour the tea for other guests before pouring it for yourself. San Fu Lou restaurant's founder, a man from Guangdong, has brought the most authentic and mouth watering dumplings to Ho Chi Minh city. There is a broad range of meat, seafood, and vegetable dishes that can be steamed, baked or fried to choose from. His buffet which costs only 239000VND is the perfect choice for family gatherings and a sumptuous feast for dim sum addicts.
Address: 97 Phan Xich Long, Phu Nhuan
Hours: Monday to Friday – 7AM to 10PM, Sat, Sun & Holiday: 7:00 AM – 11:00 PM
Phone: +84 28 35176168
Price:$2- $9/pp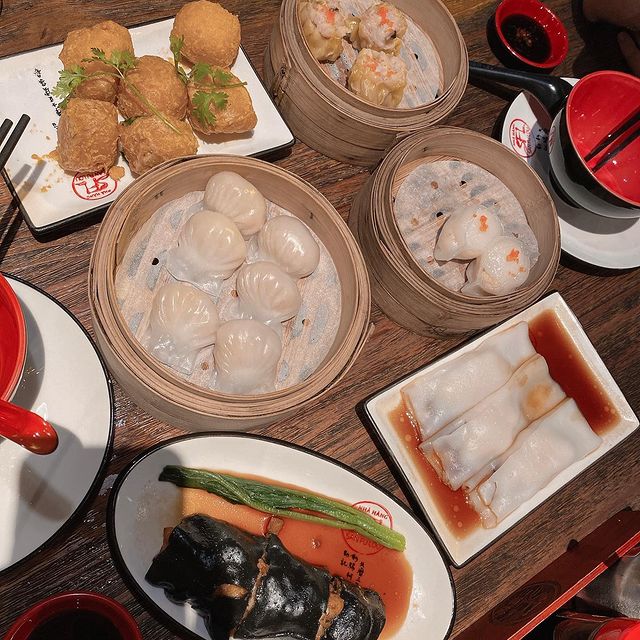 Photo by @cuyn2428
Sushi at Tokitsu Nada
Tokitsu Nada is a hidden gem for Japanese cuisine epicures. IT was founded by a sumo wrestler. As it has been frequently highly rated online with reviews written in Japanese, quality and authentic flavors can be ensured. The sushi served in Tokitsu Nada is fresh and made in a sophisticated manner. Besides, many Japanese specialities that are hardly found beyond its shores are also available here. With various lunch combos to choose from, family and friend gatherings find it very convenient to try both sushi, hot pot and other rare Japanese dishes. Address: 8a/a9 Thai Van Lung, Ben Nghe, D1
Address: 8a/a9 Thai Van Lung, Ben Nghe, D1
Hours: everyday – 11AM to 11PM
Phone: +84 869 960 007
Price:$1- $5/per dish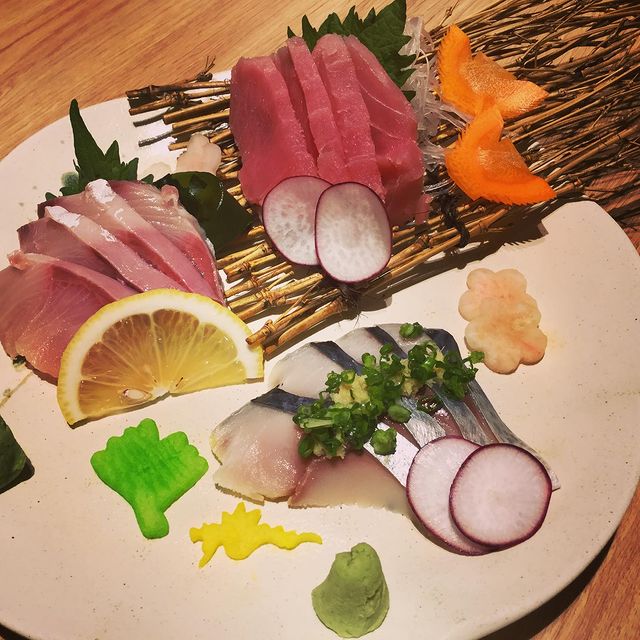 Photo by @mayunovn
Ramen at IPPUDO Ramen
Like Tokitsu Nada, IPPUDO is situated on Thai Van Lung street, which is called Saigon's little Tokyo. It can be considered the heaven for ramen gourmets as it is literally addictive to locals and Japanese tourists. The ramen made here is highly customised. You can choose from a broad range of noodle types, adjust spicy and salty levels. The classic Shiromaru ramen and Karaka special which has more spices and toppings are the signature ramen dishes while grilled dumplings and Aburi salmon roll are other highly recommended choices.
Address: 31 Thai Van Lung, Ben Nghe, D1
Hours: everyday – 11AM to 10PM
Phone: +84 90 389 29 11
Price:$1- $9/per dish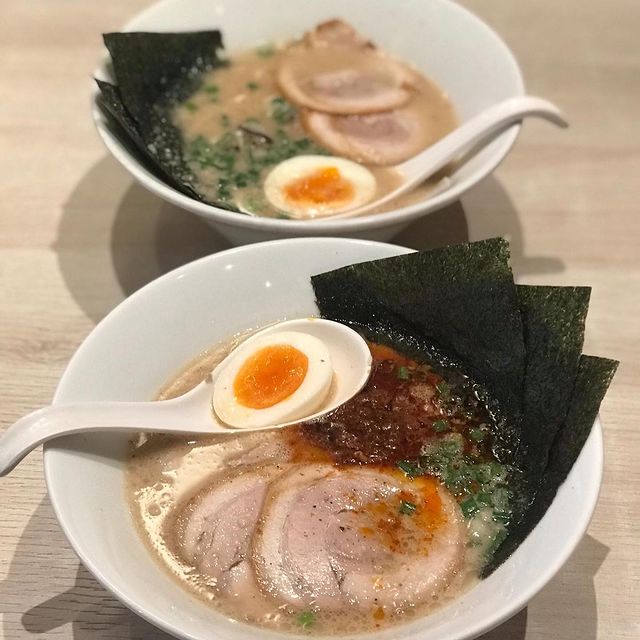 Photo by @fshintawaty
Cold noodles at Mì Lạnh Yoo Chun
Cold noodles is a rare treat of Korean cuisine, which fuses coldness, saltiness and a pickle-esque taste. This dish is ideal for dog days of summer when it is so hot outside that one would rather drink than eat anything. The best cold noodles has been served for over a decade in Mì Lạnh Yoo Chun restaurant, besides other Korean dishes like bibimbap, Korean dumplings and Korean hot pots.
Address: 3 My Hoang, Tan Phong, D7
Hours: everyday – 10AM to 9PM
Phone: +84 28 5412 4702
Price: $1- $13/ person
On your excursion to Ho Chi Minh city, make sure to try these Italian, Korean, Japanese and Thai dishes if you want to refresh your routine meals. Nothing can pamper one's heart quicker than good food.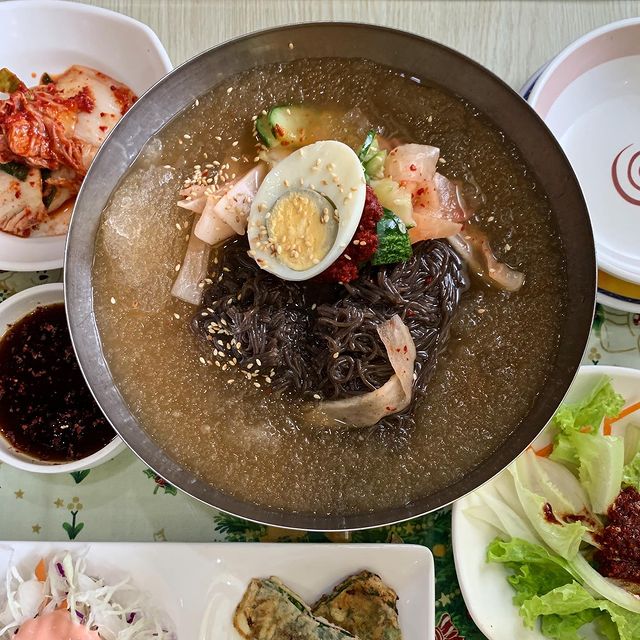 Photo by @hieng.opla
Conversations (0)
Join the conversation
Conversations
Join the conversation
ALL COMMENTS (0)
There are no comments. Add your comment to start the conversation.
read next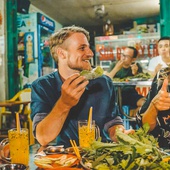 It is said that the truth can only be told by the insiders.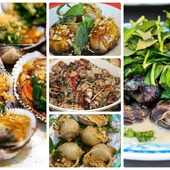 Ho Chi Minh City is considered one of the most exciting and exotic destinations not only in Vietnam but also by Southeast Asia standard. Learn all the food you cannot afford to miss in this Pearl of Orient.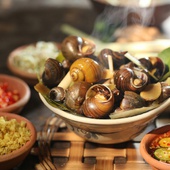 Saigon boasts an enviable collection of high-end restaurants and fine dining. Nonetheless, it is the street food, in particular the gazillion dishes made of snails that constitute the best Saigon food scene.