The Best Of Fine Dining In Ho Chi Minh City
Cuisine in Ho Chi Minh City adheres to a perfect fusion of Asian and Western influences. As a consequence, tourists can feast on tasting menus from almost all over the world in this multicultural city. The article below is a celebration of fine eateries in Ho Chi Minh City that capture the spirit of cuisine in different countries.
Best Japanese restaurants
Connoisseurs often rave about Sorae and Sushi Rei, the two most reputable venues for Japanese cuisine in Saigon Downtown.
Sorae
Named after the sun, Sorae Restaurant boasts an ideal rendezvous in the heart of District 1. This renowned restaurant merits your new go-to with 20 top chefs, fresh source of sashimi from Osaka and Tsukiji, grilled Wagyu steak, and Sake collections. Finish off the Japanese feast with Japanese-inspired cocktails.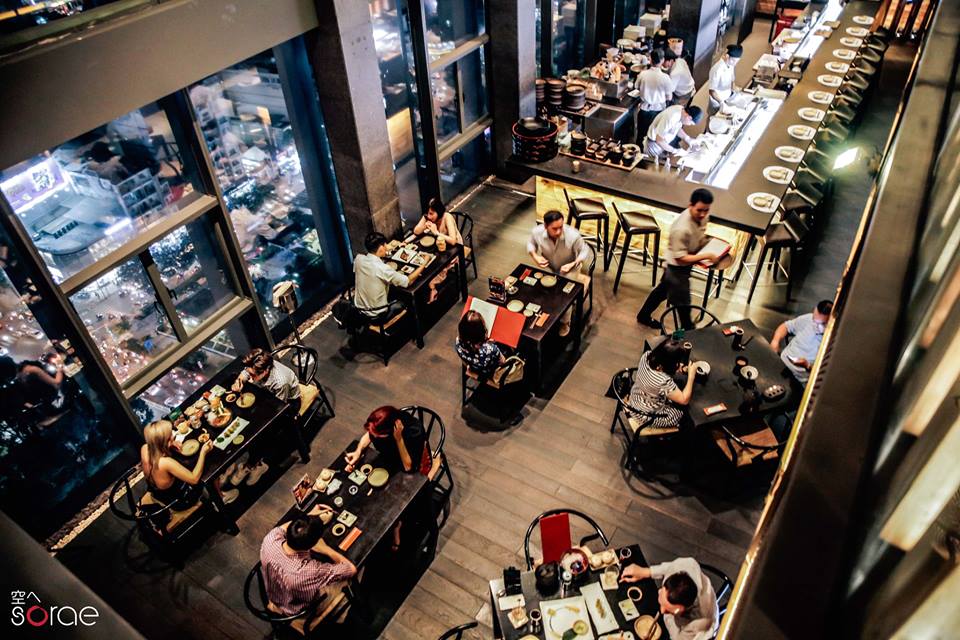 Photo by@Sorae
Address: 24th - 25th floor, AB Tower, 76A Le Lai, District 1.
Sushi Rei
This multi-award-winning restaurant stood the test of time for premium sushi imported from Tsukiji market, the most famous seafood market in Japan. The menu changes seasonally for the best quality of raw oyster, lobster, abalone, and blowfish, to name a few. Courses are priced reasonably and guests do not get charge for private rooms if they spend at least 12 million VND on total bill.
Photo : tripadvisor.com
Address: 10E1, Nguyen Thi Minh Khai, District 1
Best Italian restaurants
Italian contemporary dining venues in Ho Chi Minh City are rather authentic and affordable.
R&J Italian Lounge & Restaurant
Indulge your taste bud in an à la carte menu of signature Italian dishes helmed by Enrico de Martino, a skillful chef who used to work in Michelin-starred kitchens. Also, to be found there is an excellent drink and wine list namely French Champagne, Italian Red Wine.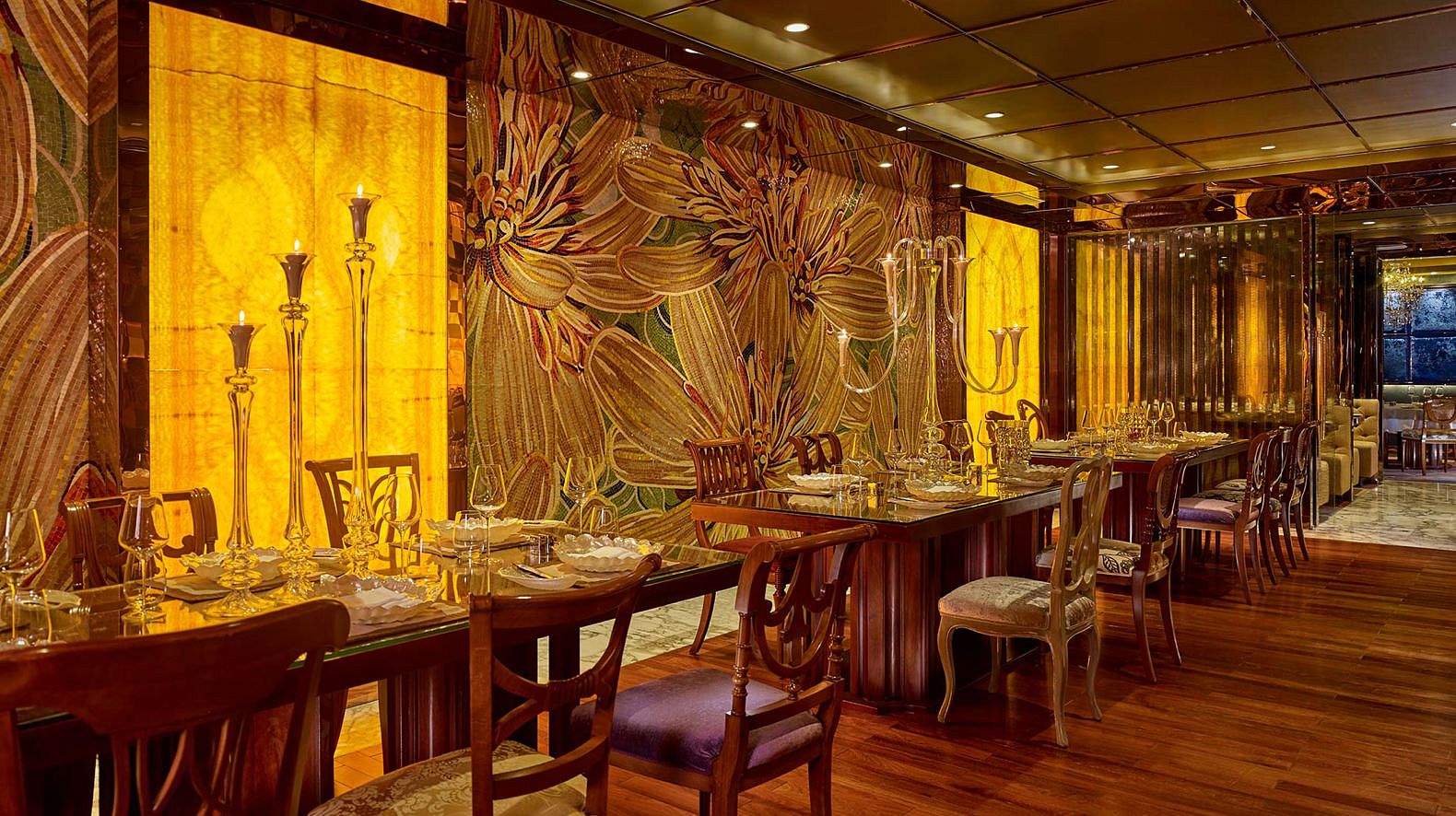 Photo by facebook /rj.italian
Address: The Reverie Saigon Hotel, 22-36 Nguyen Hue, District 1
Basilico restaurant
This casual eatery treats guests with a delightful journey of Italian specialties and homemade desserts. Warm-heating traditional pasta and pizza asides, gourmand often tuck into the restaurant for a sumptuous Italian brunch by the pool and melodious music every Sunday.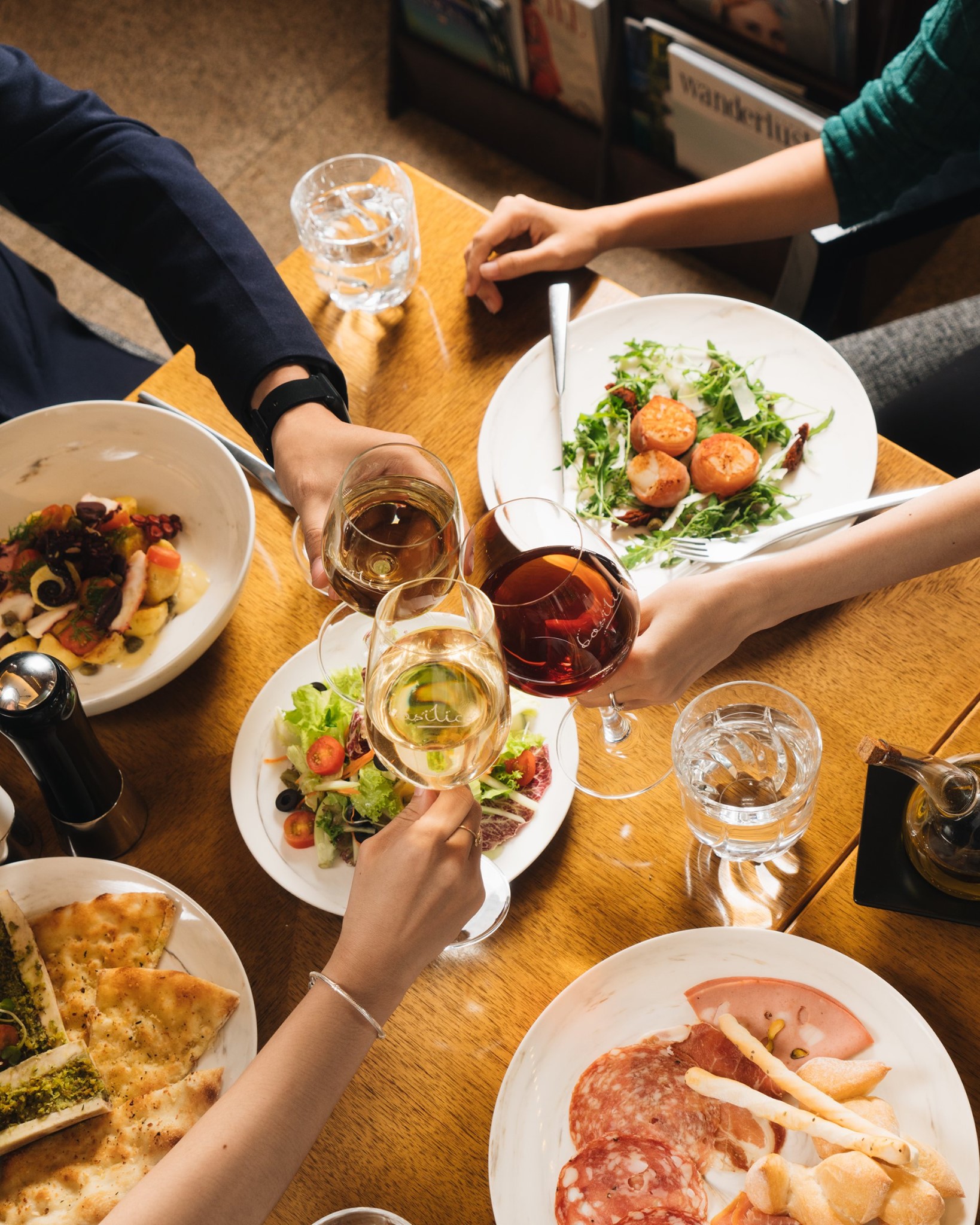 Photo by facebook /basilicosaigon 
Address: InterContinental Residences Saigon, Nguyen Du & Hai Ba Trung Corner, District 1
NAMO Italian restaurant
This stand-alone restaurant adds a new Italian dining experience in lieu of casual Italian style. The authenticity is well-presented in mozzarella-based gourmet pizzas, beef cheek tortelli, homemade pandoro, and so on.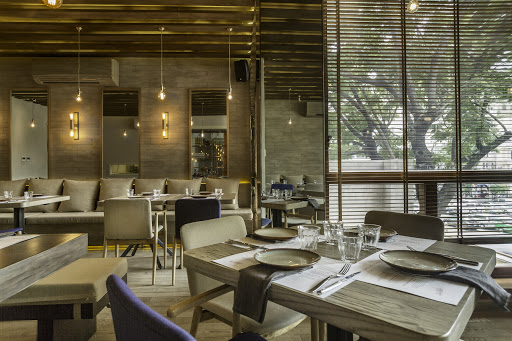 Photo : vtrend.vn
Address: 74/6 Hai Ba Trung, District 1
Best European & American restaurants
In modern life, Western cuisine becomes increasingly prevalent to local people in Saigon. Therefore, unsurprisingly, the city is brimming with top-notch restaurants in Western-style.
Moo Beef Steak Prime
Beef Steak has long been an irreplaceable symbol of the American Far West. Right in Ho Chi Minh City, beef steak lovers have a chance to enjoy a free-flow menu of the best beef steak at Moo Beef Steak Prime Restaurant. High-quality beef is imported from Tyson & Omaha in the USA and Hitachi in Japan. The diverse menu and unrivaled beef quality contribute to the great reputation of this venue.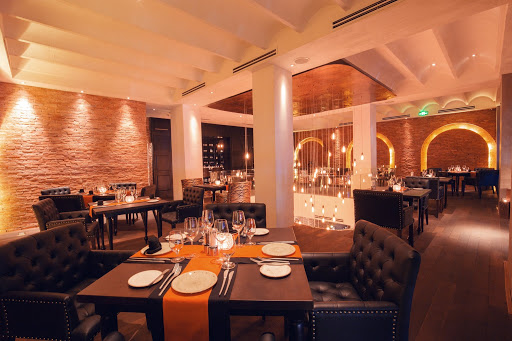 Photo : camnangmuasam.vn
Address: 35 Ngo Duc Ke, District 1
Truffles Restaurant
Proudly set location on the Ho Chi Minh City's iconic building, Truffles Restaurant is unquestionably exorbitant on par with the most luxurious restaurants in the world. Upmarket guests often come there to taste excellent delicacies and soak up the laid-back opulence.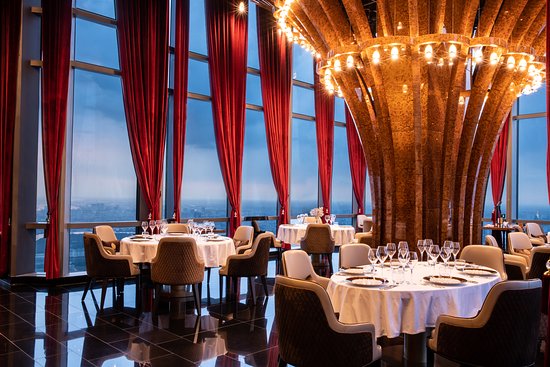 Photo by facebook /trufflevn
Address: 73rd floor, Landmark 81, Binh Thanh District
ROS Yacht Club - Dining & River Lounge
Guests keen on an extraordinary dining experience should not miss an exquisite Pan-Asian meal on the waterfront. The enjoyable feeling is even escalated here with a calm river vibe and live DJs performance, great for nightlife hangouts.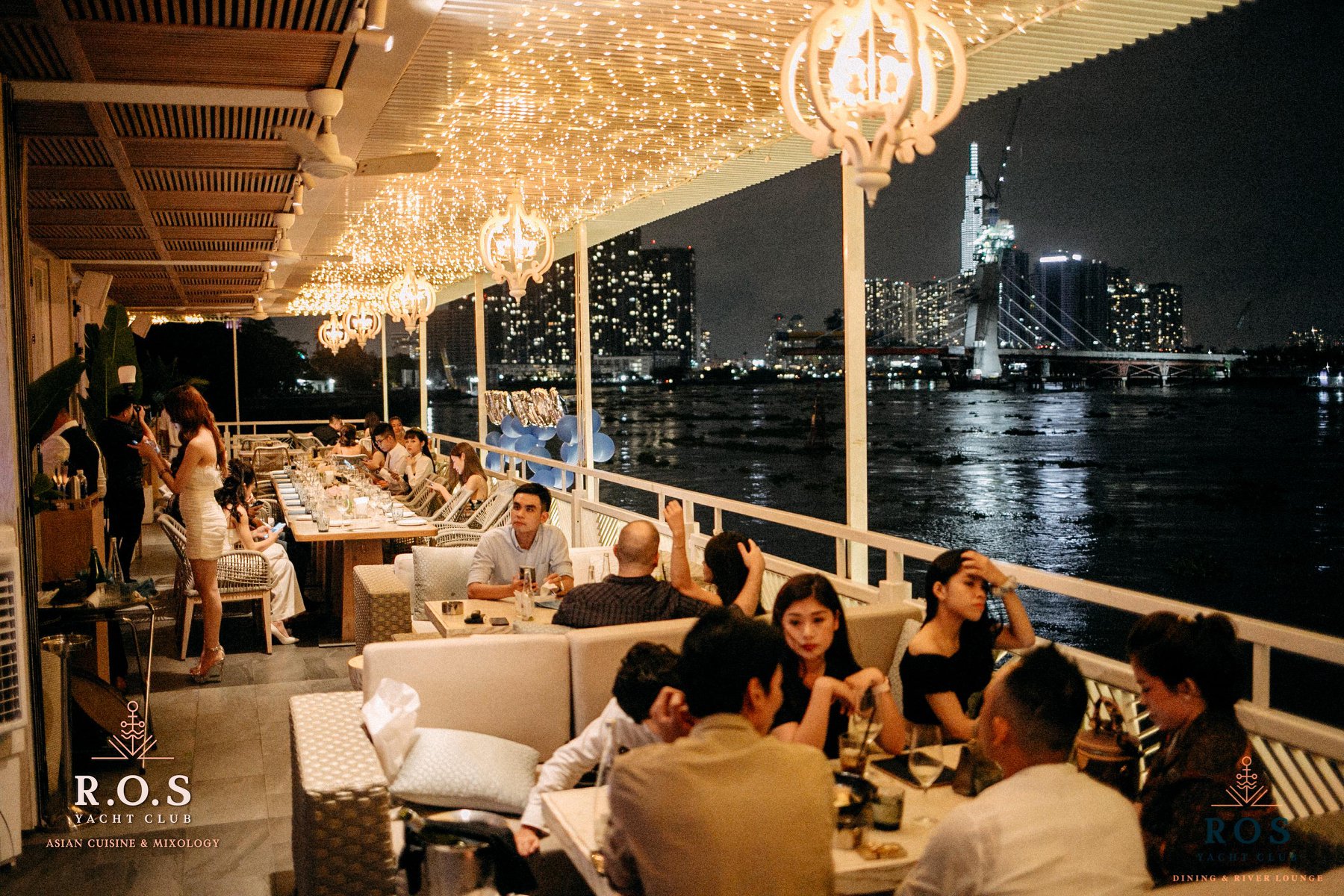 Photo by @ROS Yacht Club
Address: Bach Dang Waterbus Station, 10B Ton Duc Thang, District 1
Best Chinese restaurants
Well-known Chinese dining rooms in Ho Chi Minh City name The Royal Pavilion and Yu Chu Chinese Restaurant.
The Royal Pavilion
Drop by The Royal Pavilion in The Reverie Saigon Hotel and you'll find Chinese's finest dim sum in Vietnam. Seize an opportunity to feel the barbecued pork melted in your mouth and savor traditional dumplings, roast ducks, and so on with the a la carte menu or set lunch.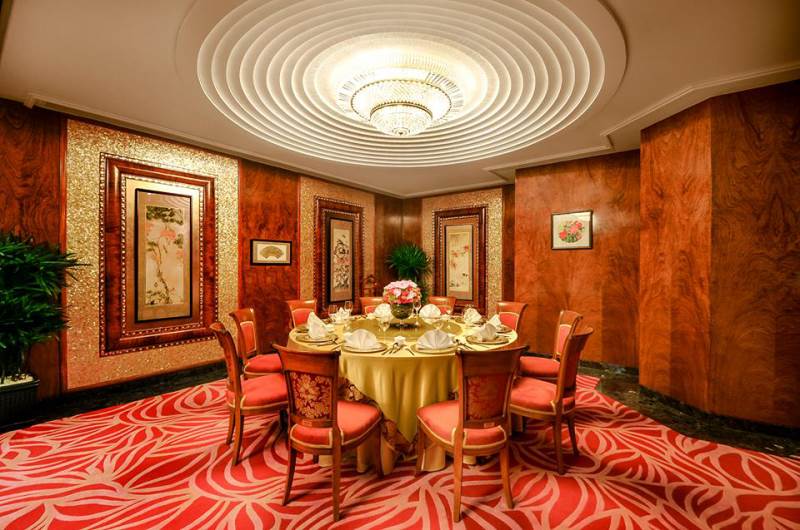 Photo : foody.vn
Address: The Reverie Saigon Hotel, 22-36 Nguyen Hue, District 1
Yu Chu Chinese Restaurant
Designed in lavish, modern style, Yu Chu Restaurant is a perfect place for group and family gatherings. A quick look at the soul-healing menu reveals Yu Chu Restaurant's domination in Cantonese and Peking cuisine. The price is reasonable and prior reservation is recommended.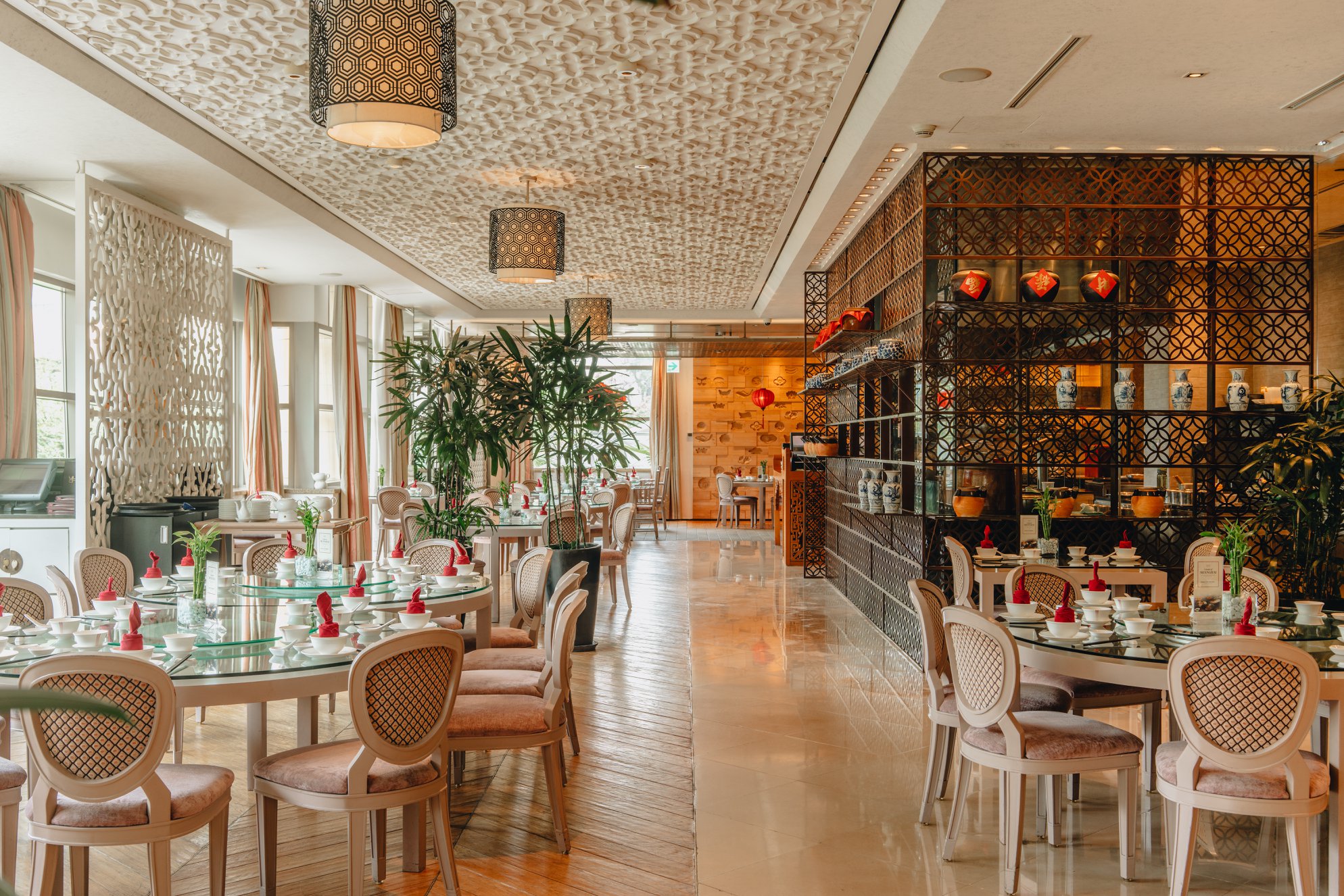 Photo by @YuChuSaigon
Address: InterContinental Residences Saigon, Nguyen Du & Hai Ba Trung Corner, District 1
Best Vietnamese restaurants
The Chopsticks Saigon
The Chopsticks Saigon is tucked away in a vintage village which is the former residence of the Vice President of the Southern Vietnamese Government. The building is rather quiet and secluded with a garden entry and staircases leading to upper floors. Here you'll find seasonal set menus and multiple classics made from freshly-grown ingredients. All dishes use Vietnamese staples like noodles, rice complete with traditional cooking techniques.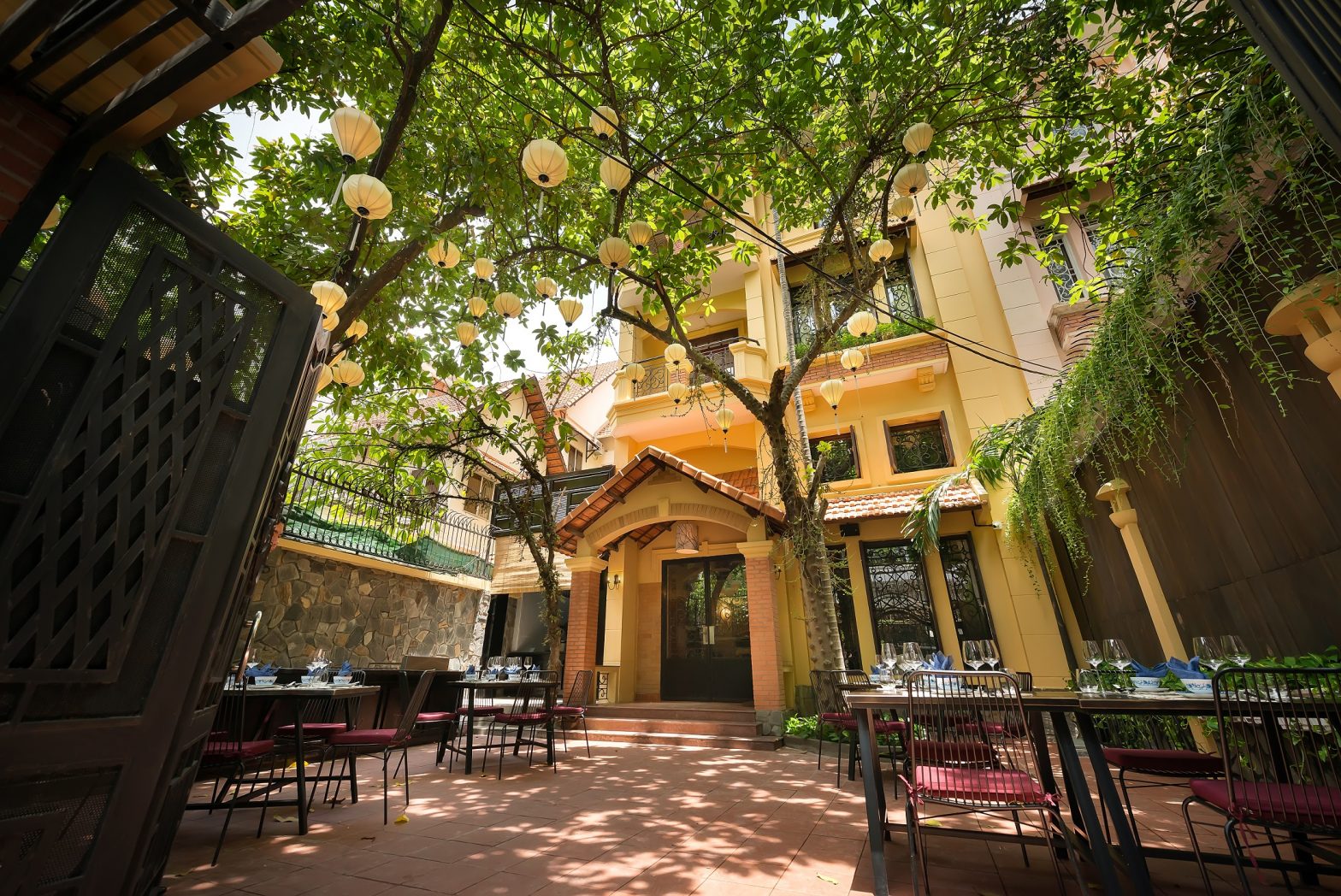 Photo : thechopsticksaigon.com
Address: 216/4 Dien Bien Phu, District 3
Anan restaurant & rooftop bar
What makes Anan restaurant special is the street food-inspired fusion menu far beyond traditional local dishes since it incorporates French culinary techniques. The restaurant is led by Chef Peter Cuong Franklin, a pioneer using the French cooking method in Vietnamese and Asian cuisines. Anan also features a bar thus guests can enjoy a variety of superior drinks and wines.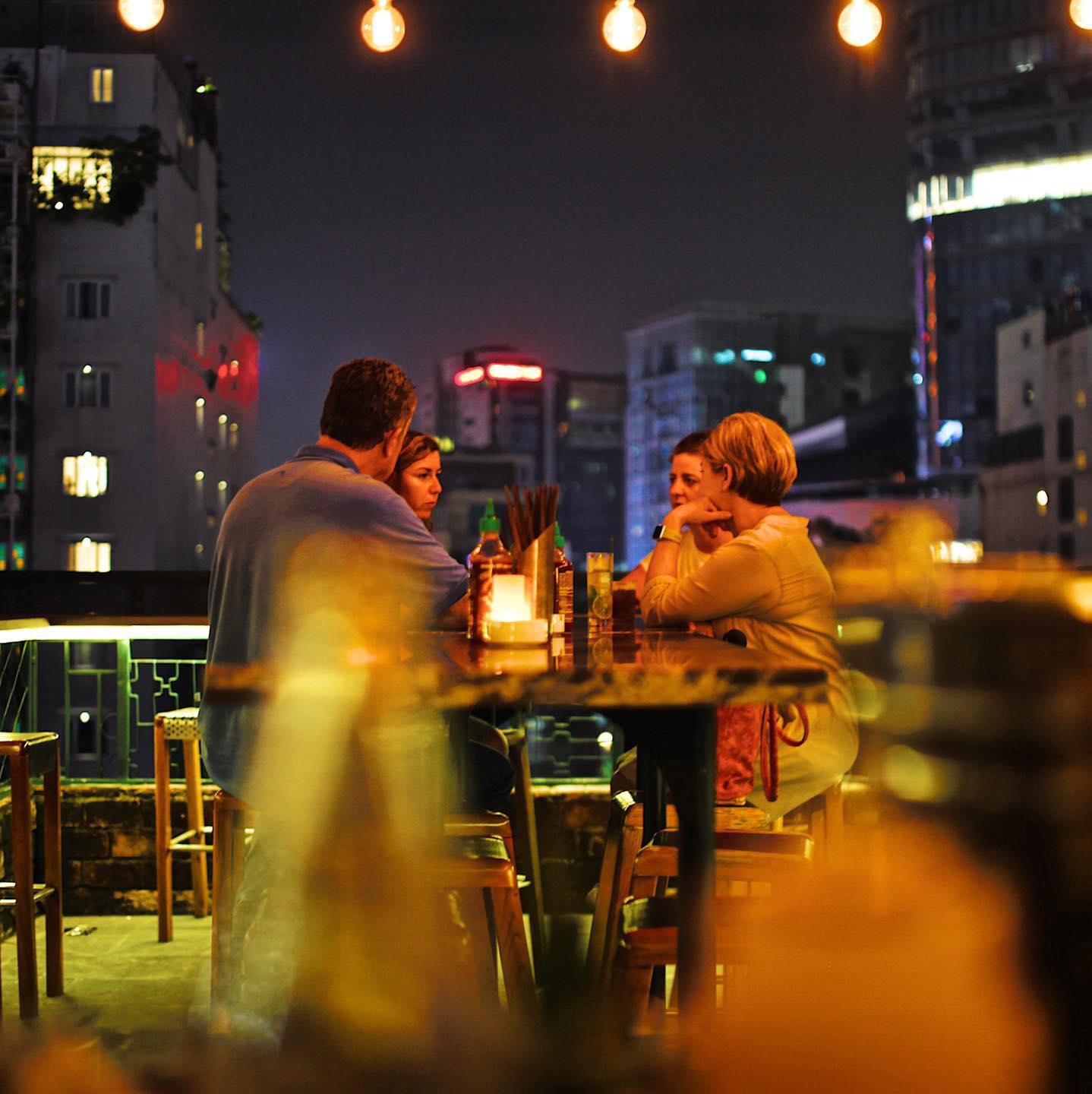 Photo by facebook /anansaigon
Address: 89 Ton That Dam, District 1
Best Thai restaurant
The fascinating culture of Thailand is illustrated right in its cuisine. In Ho Chi Minh City, you can find several Thai restaurants that surely satisfy your cravings.
ANH TUKK Saigon
Ready to be delighted by uniquely-crafted Thai food adjusted to Vietnamese taste buds while remaining the original flavor at ANH TUKK Saigon. Must-try dishes are Pad Thai, Tom Yum, Sorbet, and more. The whole dark-hued space is homely, elegant, and suitable for intimate meetings.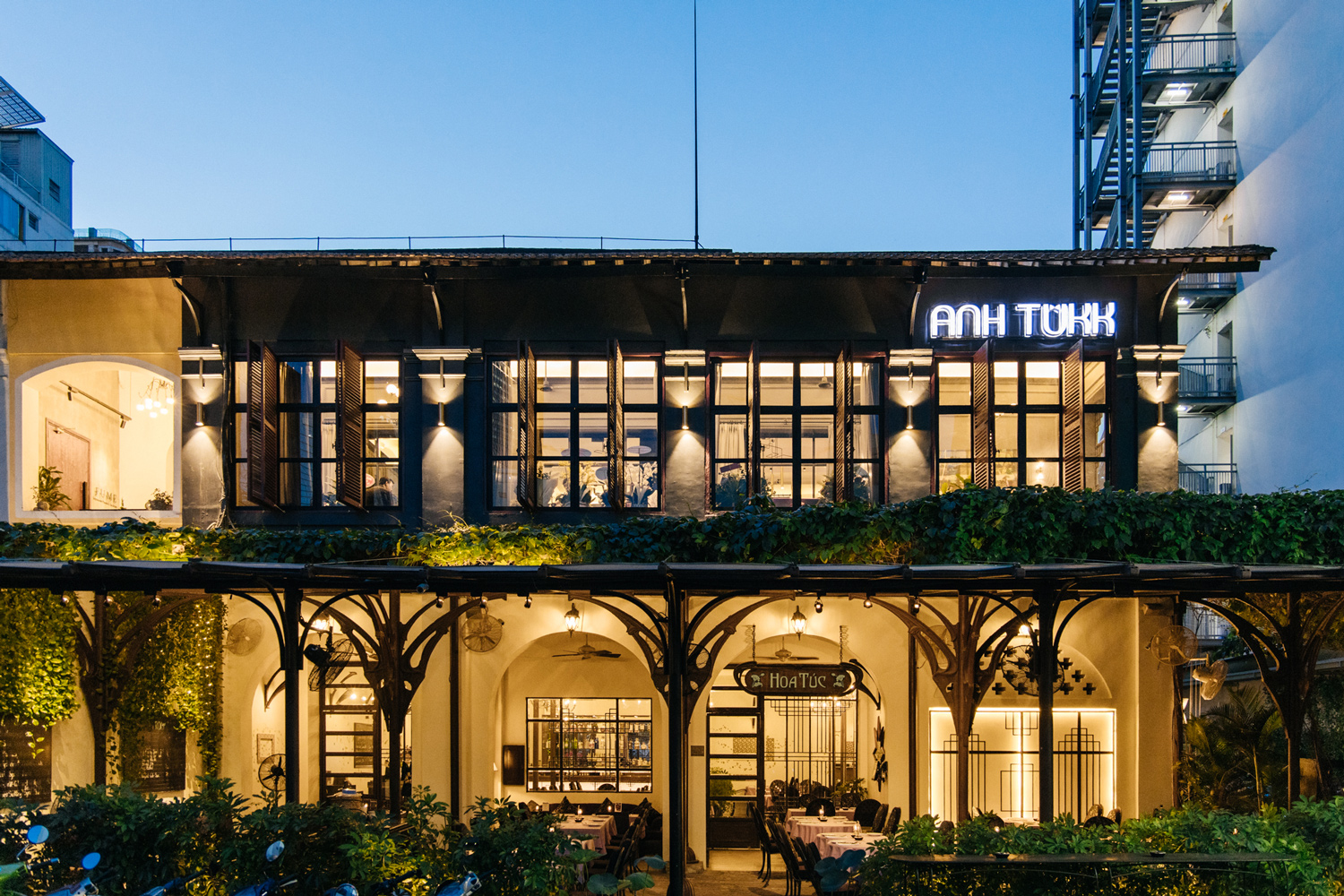 Photo : nguoiduatin.vn
Address: 74/7H Hai Ba Trung, District 1.
Conversations (0)
Join the conversation
Conversations
Join the conversation
ALL COMMENTS (0)
There are no comments. Add your comment to start the conversation.
read next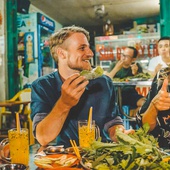 It is said that the truth can only be told by the insiders.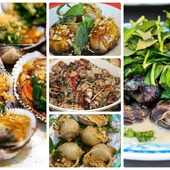 Ho Chi Minh City is considered one of the most exciting and exotic destinations not only in Vietnam but also by Southeast Asia standard. Learn all the food you cannot afford to miss in this Pearl of Orient.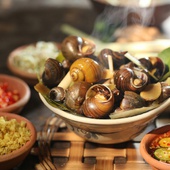 Saigon boasts an enviable collection of high-end restaurants and fine dining. Nonetheless, it is the street food, in particular the gazillion dishes made of snails that constitute the best Saigon food scene.