7 Best Vegetarian Restaurants In HCMC
Plant-based diet is becoming a brilliant eating trend. Ho Chi Minh City is blessed with many vegetarian restaurants. Check out our list of the 7 best vegan spots in Ho Chi Minh City for dining out.
1. Hum Vegetarian Cafe & Restaurant
Hum Vegetarian is not merely a fine dining spot for non-meat eaters but it also is a relaxing space to nourish your mind. Embraced by calm ambience of ornamental trees, wooden furnishings, and melodious music, the restaurant serves an array of delectable specialties made from fresh ingredients such as square deep-fried spring rolls, pineapple fried rice, and brown rice wrapped in lotus leaf. Hum Vegetarian Cafe & Restaurant has three branches in which the one in Thi Sach Street is more spacious than the other ones.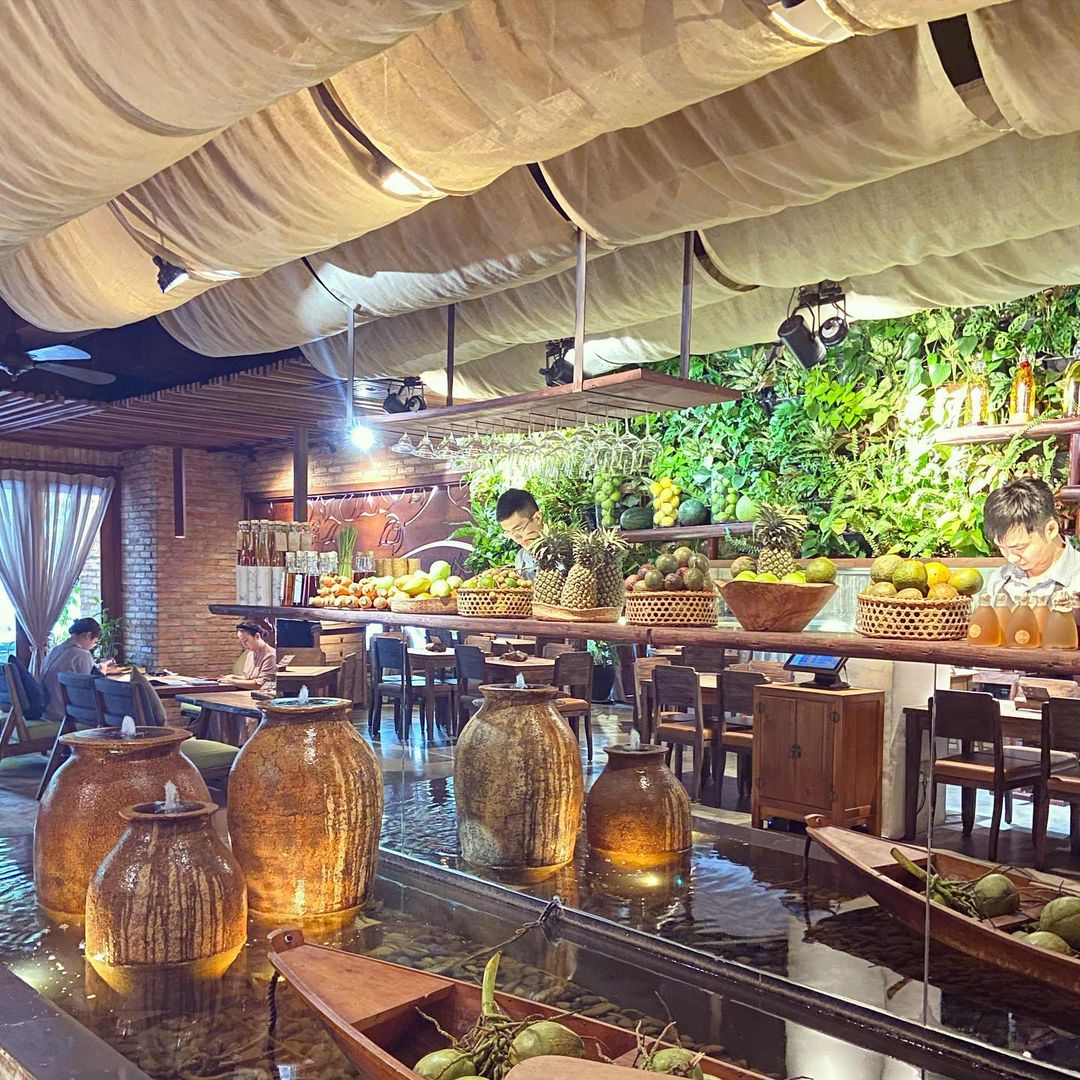 Photo: @meisaku_18
Location:
Lounge & Restaurant: 2 Thi Sach Street, Ben Nghe Ward, District 1
Garden & Restaurant: 32 D10 Street, Thao Dien Ward, District 2
Cafe & Restaurant: 32 Vo Van Tan Street, Ward 6, District 3
2. Vajra Vegetarian Restaurant
Vegetarian locals and international tourists flock to Vajra vegetarian restaurant for its unique design and reasonable price. In a warm and intimate setting, guests listen to the soothing Tibetan and sip a cup of tea while waiting for meals prepared. Lotus fried rice, crispy fried tofu, vegan spring rolls are highly recommended dishes. For drinking, the resort serves Bavaria, a non-alcoholic malt drink.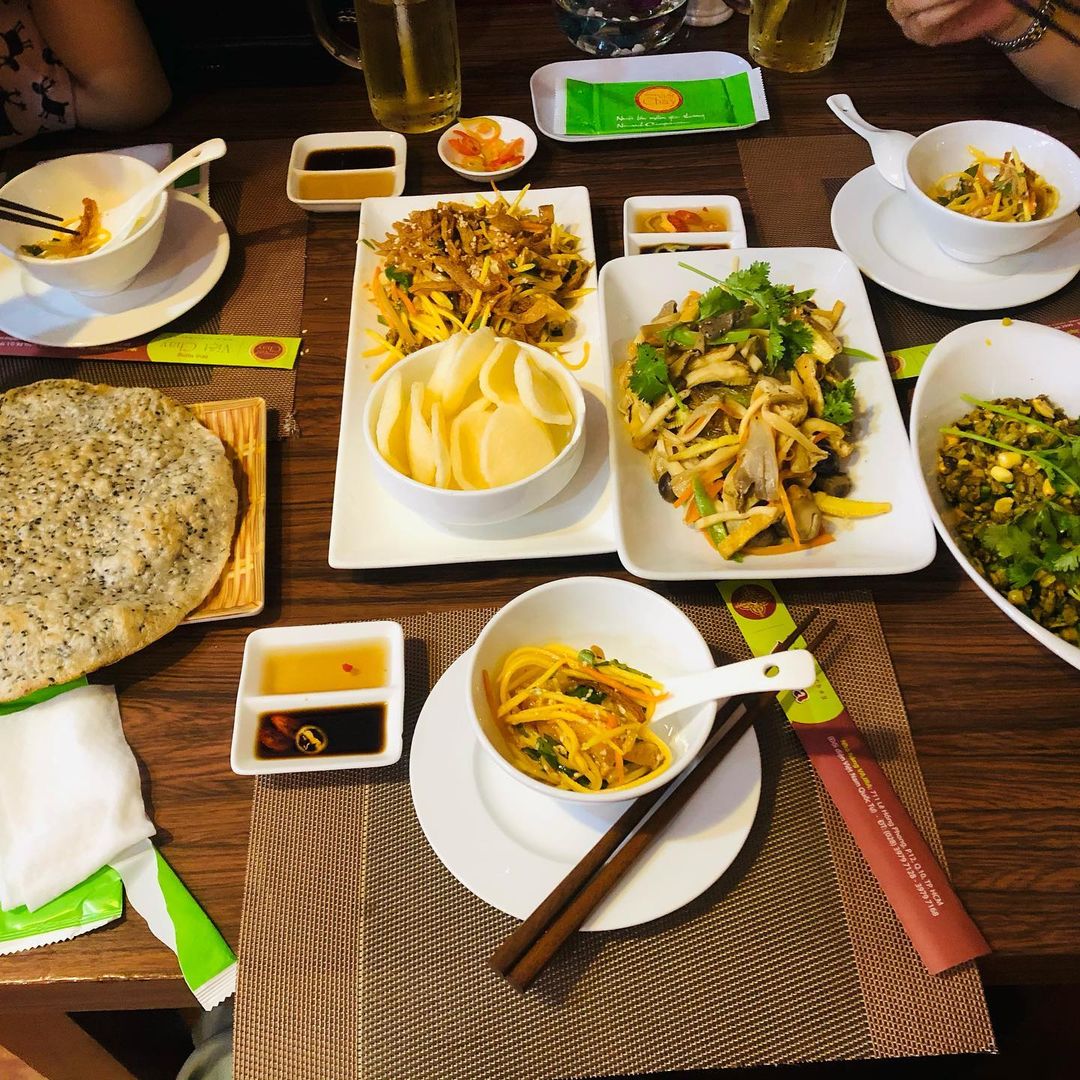 Photo: @cheese_veg
Location: 711 Le Hong Phong Street, Ward 12, District 10, just opposite Vietnam Quoc Tu Pagoda.
3. Doa Sen Vang Restaurant
Doa Sen Vang Restaurant takes you on a delightful culinary journey to savor sumptuous meat-free and plant-based meals. In this restaurant, the familiar tofu and mushroom ingredients are cooked in more creative ways. The restaurant offers an extensive menu including stir fried mushroom, fruit spring rolls, square spring rolls with mushrooms, grilled mushroom scroll silver paper, and more. Apart from Vietnamese vegetarian dishes, guests can choose international dishes like specialties of Malaysia, Shanghai fried rice, and vegan steak French style. The drinking list is also plentiful with non-alcoholic beer, soda, and fruit juices.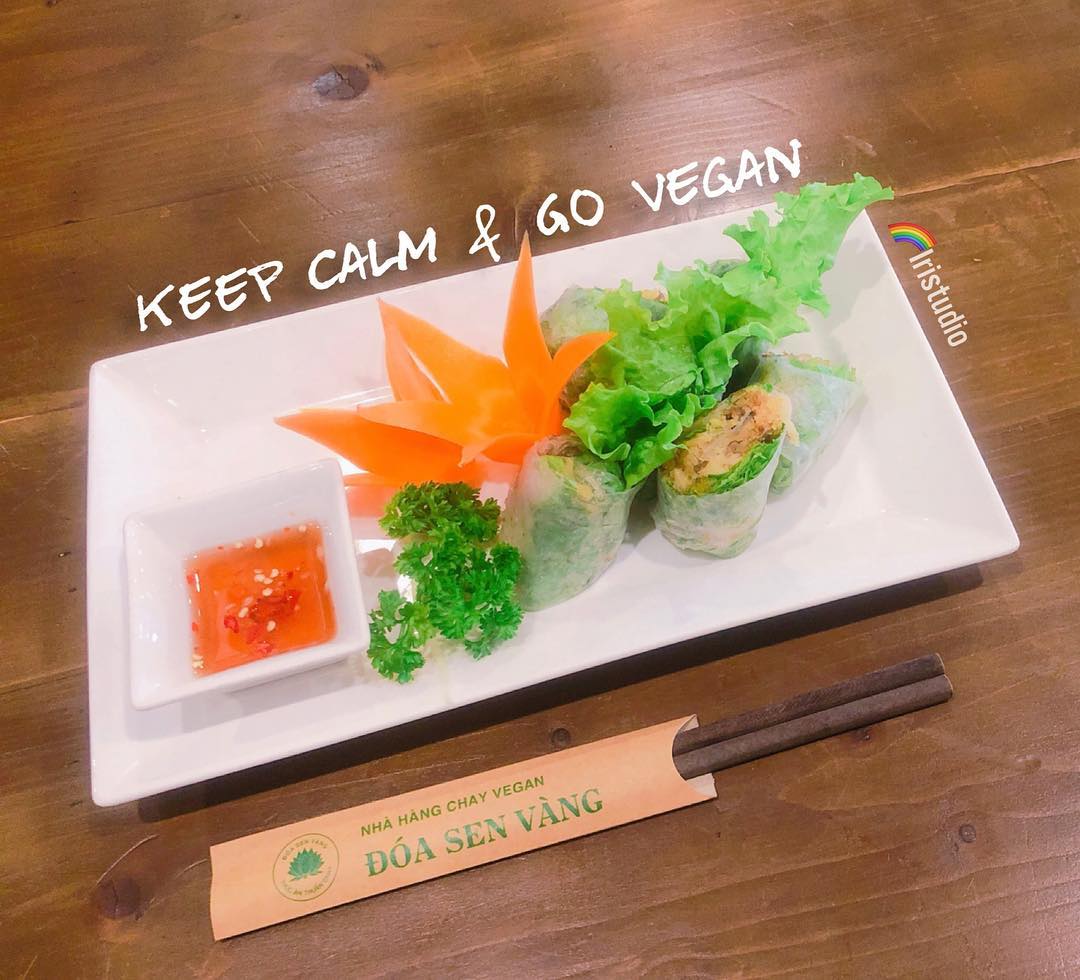 Photo: @rainbow2602
Location:
253 Nguyen Van Troi Street, Ward 10, Phu Nhuan District
5 Tran Hung Dao Street, Tan Thanh Ward, Tan Phu District
4. Bong Sung Vegetarian Food & Coffee
Enjoy fabulous vegetarian cooking in the wholesome Bong Sung Vegetarian Food & Coffee amidst the hectic of Saigon City center. The fusion menu blossoms with freshness and delight. Staff wholeheartedly serves you with a vast range of soup, salad, stir fries, and appetizers. For main courses, you can enjoy vegetarian noodle in Hue style, tofu with mixed vegetables, straw mushrooms in pepper sauce eaten with mixed brown rice. Besides, groups of friends can gather together and choose hotpots namely congree hotpot, kim chi hotpot, or wild bitter melon hotpot.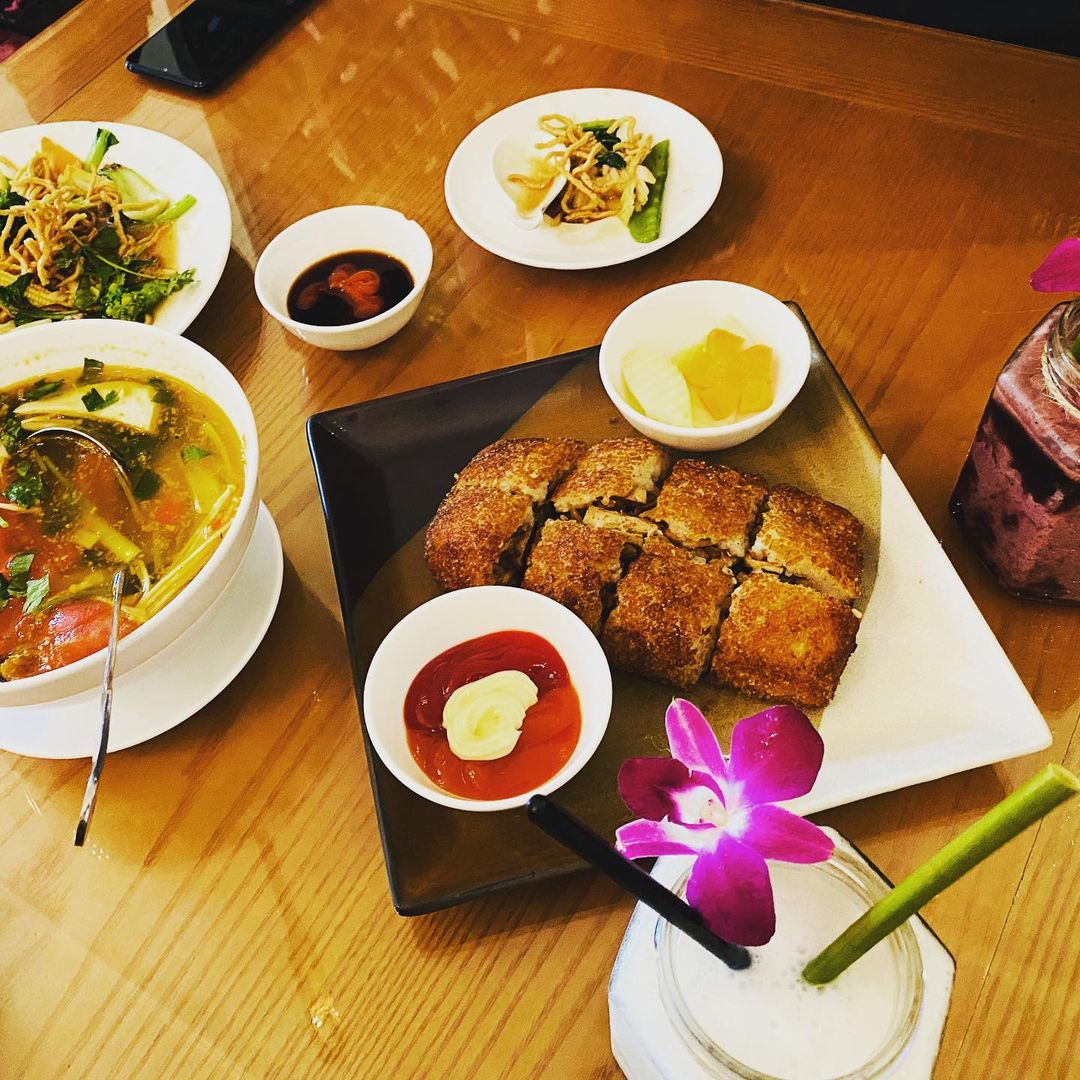 Photo: @princebon
Location: 4 Ba Huyen Thanh Quan Street, Ward 6, District 3
5. Chay Garden Vegetarian Buffet Restaurant
Authentic flavors and sensibility are what you can find in Chay Garden Vegetarian Buffet Restaurant. The restaurant offers both indoor and outdoor dining spaces with a scattering of tree pots. Feast on the entire plant-based menu namely vegan rolls, soft rice pancake rolls, fusion salad for appetizers, pad Thai, fried rice with pineapple, or Tom Yum hotpot for main courses and homemade French-style plan for desserts. After meal, sip a cup of Vietnamese coffee, special iced tea, fruit juices, or smoothies.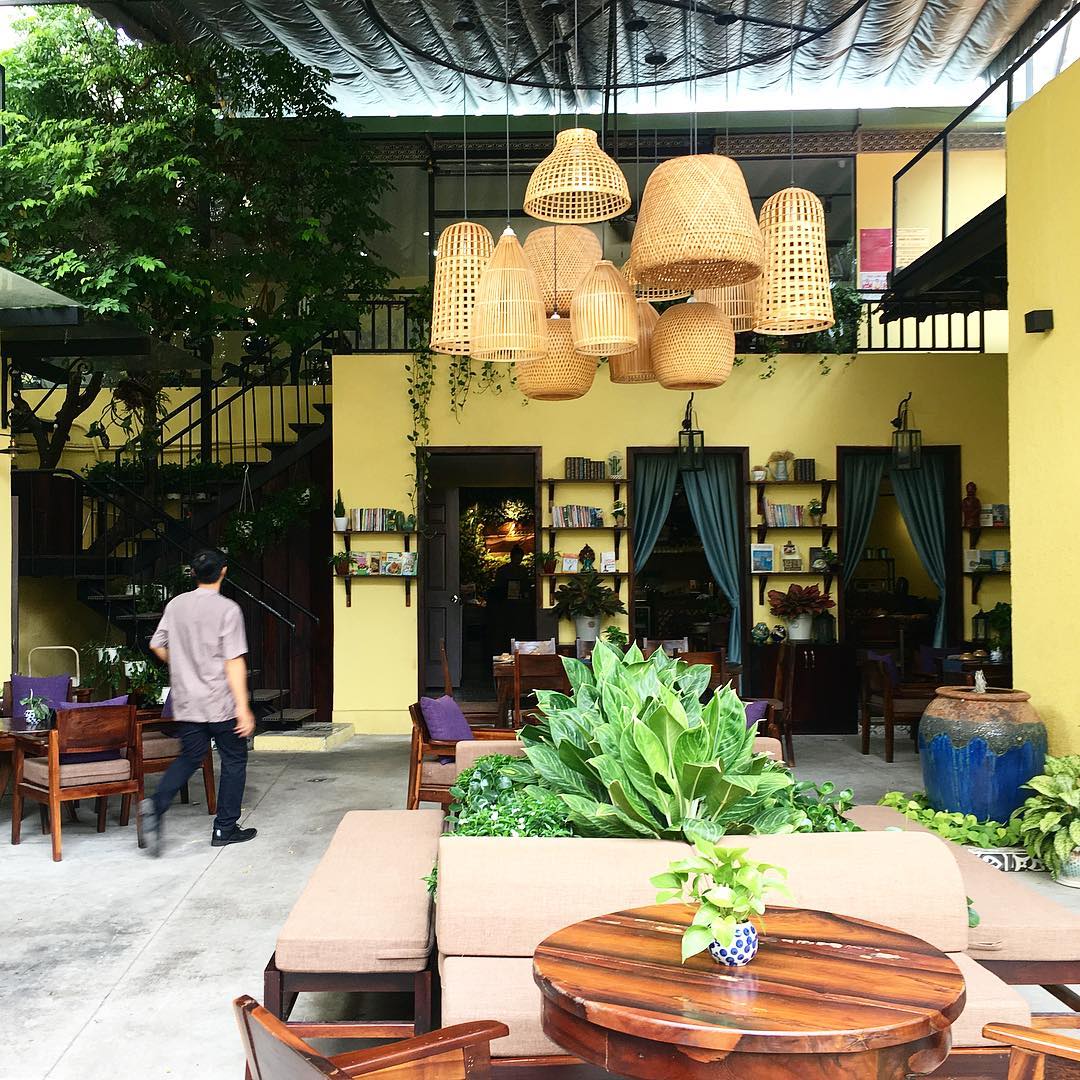 Photo: @harejj
Location: 52 Vo Van Tan Street, Ward 6, District 3
6. ROU Vegetarian Restaurant
In the heart of Saigon Downtown, the haute dairy-free menu in ROU Vegetarian Restaurant is an appealing option for you to hop on a plane for. The restaurant offers a dozen-course testing menu with specialties such as Indian Curry, seaweed salad, brown rice with vegetables, and hotpot. The idea of a vegan restaurant combined with a coffee shop makes ROU restaurant a great spot for dining and business discussions.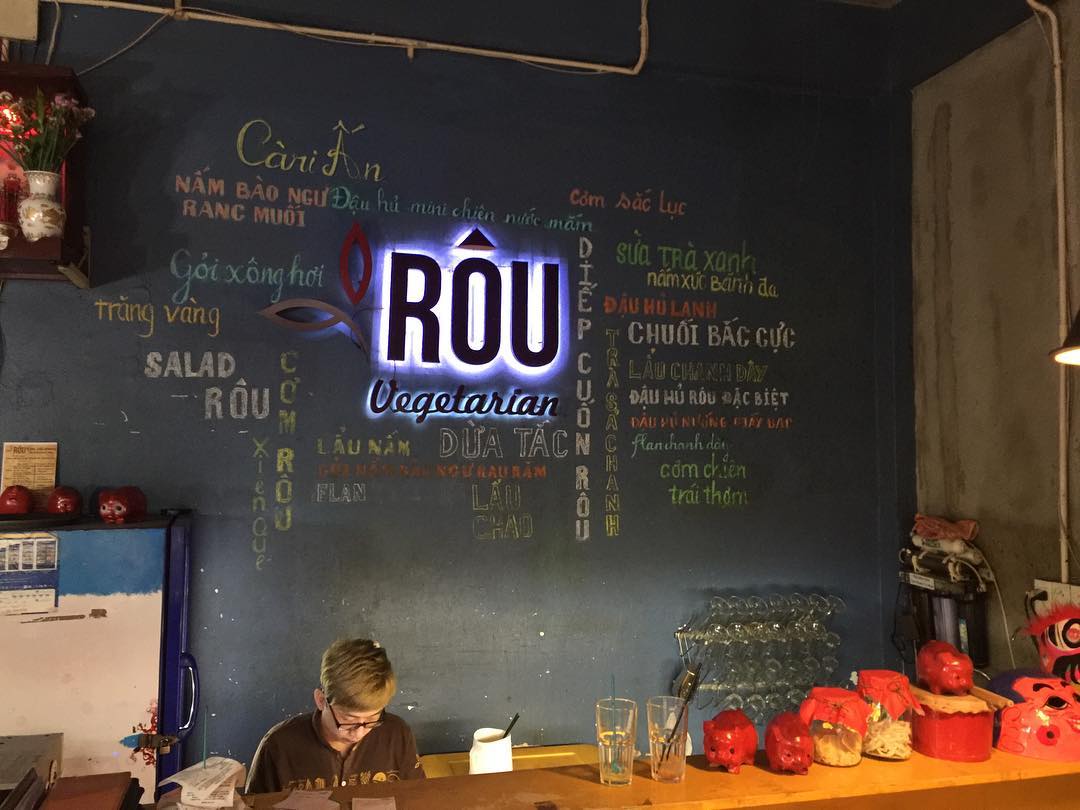 Photo: @williams_syunsuke
Location: 567A Tran Hung Dao Street, Cau Kho Ward, District 1
7. Loving Hut Hoa Dang Restaurant
Loving Hut Hoa Dang Restaurant is situated right in District 1, a renowned dining hub. It becomes a staple of Saigon vibrant dining scene with an abundance of favorable vegan dishes. Especially, the restaurant gives priority to organic and non-GMO ingredients. You should try Thai Style Papaya Salad, spring rolls, steamed buns with vegan fillets, and dumplings. Also, French and Japanese cuisines are sumptuous and tastefully decorated.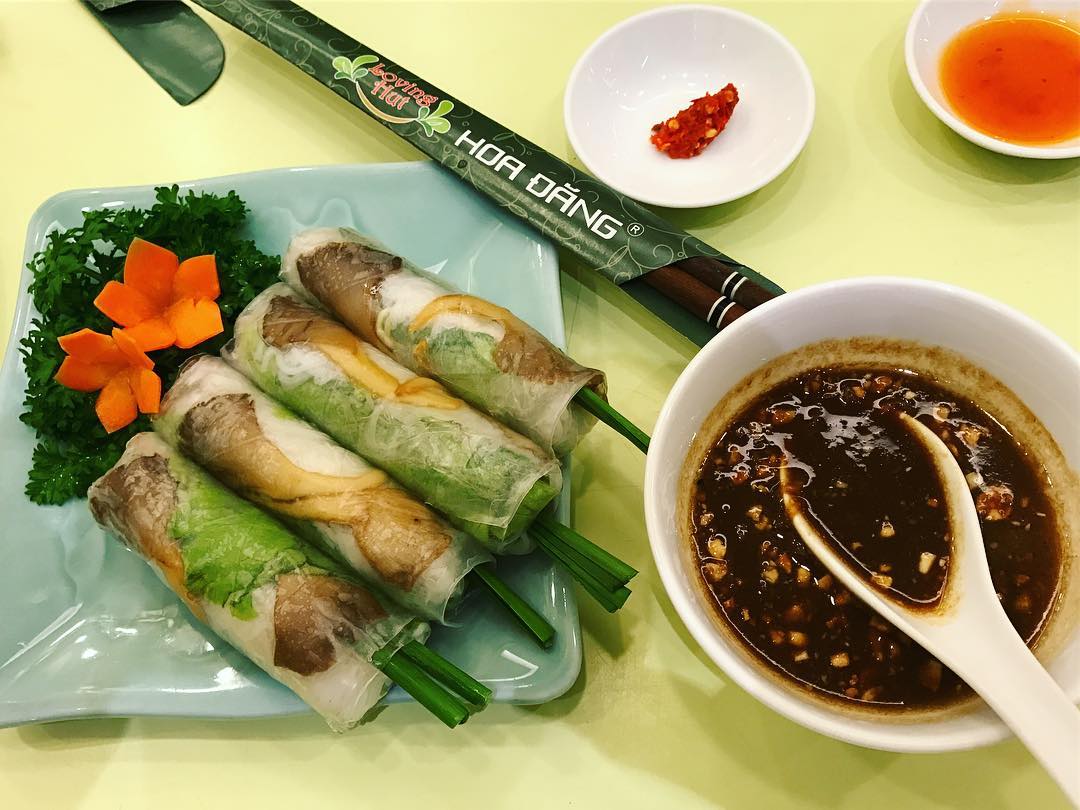 Photo: @huongtrandk
Location: 38 Huynh Khuong Ninh Street, Da Kao Ward, District 1
Conversations (0)
Join the conversation
Conversations
Join the conversation
ALL COMMENTS (0)
There are no comments. Add your comment to start the conversation.
read next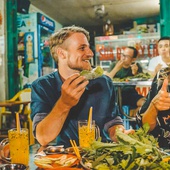 It is said that the truth can only be told by the insiders.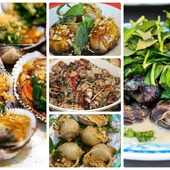 Ho Chi Minh City is considered one of the most exciting and exotic destinations not only in Vietnam but also by Southeast Asia standard. Learn all the food you cannot afford to miss in this Pearl of Orient.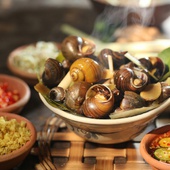 Saigon boasts an enviable collection of high-end restaurants and fine dining. Nonetheless, it is the street food, in particular the gazillion dishes made of snails that constitute the best Saigon food scene.