6 Best Places For Thai Food in Ho Chi Minh City
Thai Cuisine is a vibrant combination of flavor and color. Once you try, you will never forget the typical but diverse spicy, sweet and sour taste of every dish. Renowned as one of the best culinary hubs in Asia, Thai food definitely surprises your taste buds, no matter by a street Pad Thai or refined royal Thai plates. But if you cannot travel to Thailand for these delicacies, try out these restaurants for an authentic culinary experience. Here are the 6 places that you can find the best Thai food in Ho Chi Minh City.
Thai Street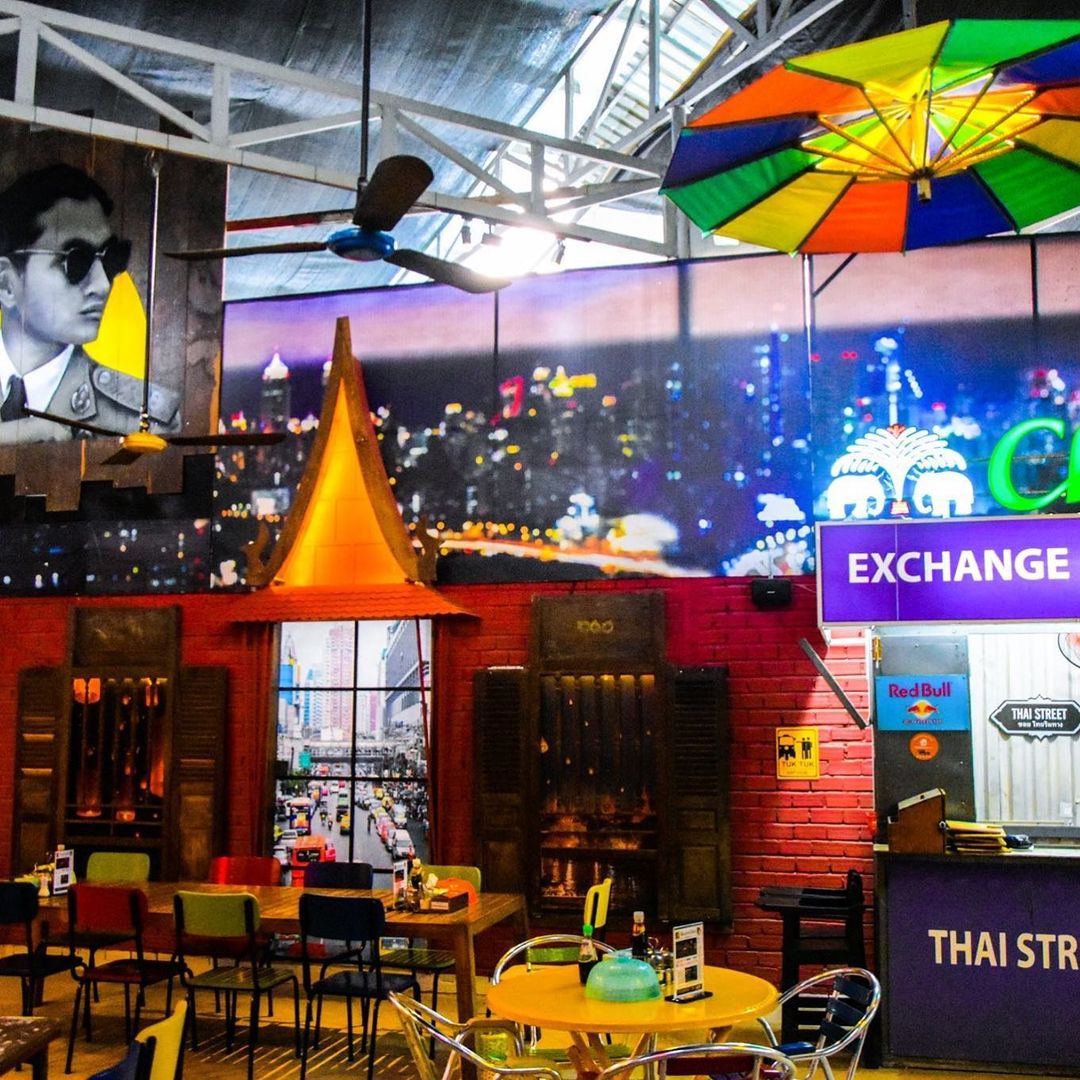 Photo: @thaistreetsaigon
Thai Street is perhaps one of the best food complexes in Saigon. Located in Thao Dien neighborhood, where is famous for genuine cuisines from all around the world catering mostly expats, the restaurant not only serves great food but also replicates the hectic and bustling vibe of Thailand. The menu offers the best classic of Thai cuisine, such as green curry, tom yum soup, pineapple fried rice, all prepared by Thai chefs. Despite its colorful appearance of not a typical restaurant you would expect, every dish here should be named "boutique street food", as the familiar ones are surprisingly tasty with chic and delicate twists. The location requires some efforts to discover, making it a truly hidden gem for foodies in Saigon.
Address: 32 Tran Ngoc Dien Street, Thao Dien Ward, District 2
Opening hours: 11.00AM – 10.30PM
Price: VND 70,000 – 120,000
TukTuk Thai Bistro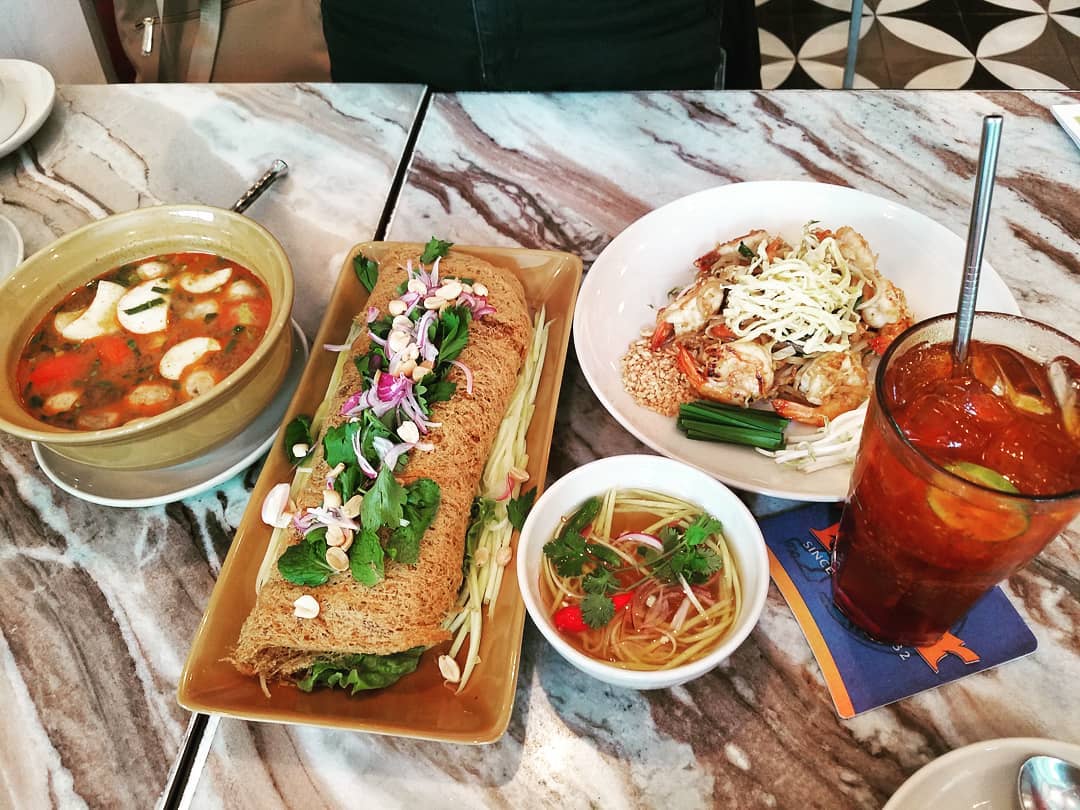 Photo: @supercat1312
When mentioning Thai food, TukTuk Thai Bistro is among the most recommended with 4 outlets in HCMC and Hanoi with a fancy yet intimate atmosphere. The 2 main outlets are located in the heart of District 1, offering a sumptuous variety of Thai dishes with the best quality. All the traditional Thai spices are imported to create the most authentic taste of Thai cuisine, while the dishes themselves are customized with creative cooking techniques, making an extraordinary culinary journey. Not only the main courses that became diners' most favorites, TukTuk Thai Bistro is also famous for its delicious sweet desserts such as sticky rice dumplings, mango sorbet, durian ice cream, etc.
Address: 38 Ly Tu Trong Street and 17/11 Le Thanh Ton Street, Ben Nghe Ward, District 1 / 13 Hoa Mai Street, Ward 7, Phu Nhuan District
Opening hours: 10.00AM – 10.00PM
Price: VND 50,000 – 300,000
Somtum Der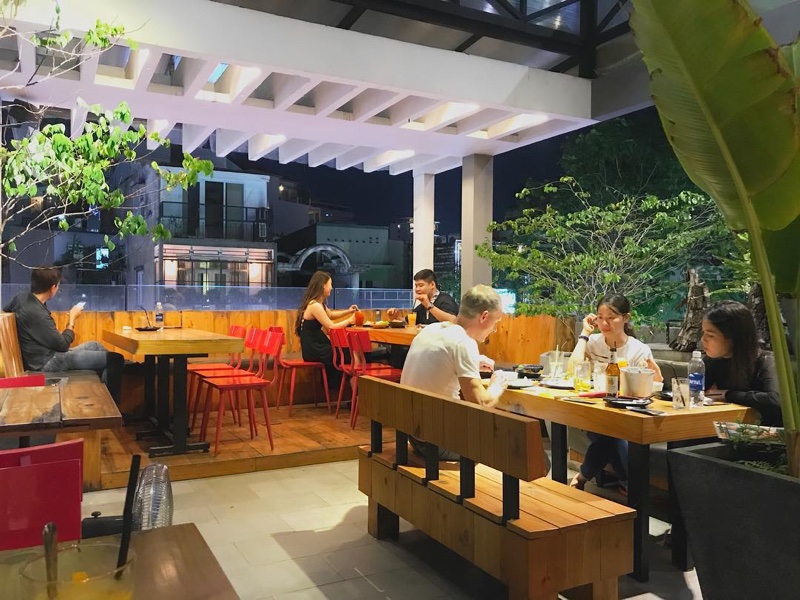 Photo: @somtumderhcmc
Regarding to Thai Cuisine, savvy diners are already familiar with typical dishes such as Pad Thai, Tom Yum, Green Chicken Curry or Papaya salad. That's why Somtum Der delivers a totally outstanding taste of Isan, homeland of the owner. Somtum Der is believed to maintain the most genuine local recipes and perform a diverse menu with "tapas" portions so that diners can discover as many dishes as possible. This cozy place emphasizes the cultural heritage of an Isan-styled meal where everyone sits around the shared dishes and enjoy the simple yet unique pieces, which makes a balancing meal for both your appetites and nutrition. This is a perfect place for family or friend gatherings thanks to its great food, impressive dining style and cozy ambience.
Address: 136 Pasteur Street, Ben Nghe Ward, District 1
Opening hours: 11.00AM – 2.30PM, 4.30PM – 10.30PM
Price: VND 30,000 – 250,000
The Racha Room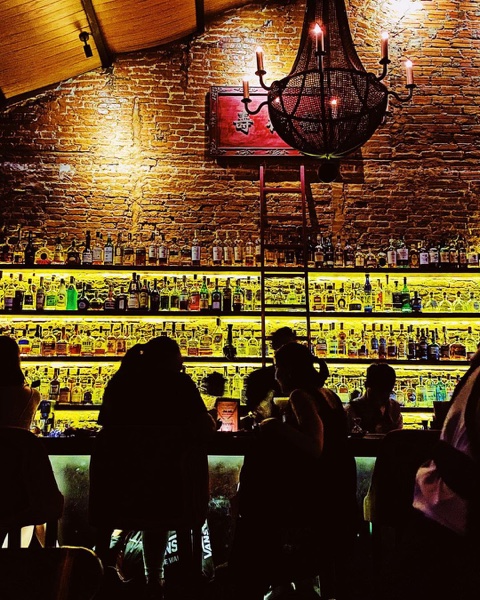 Photo: @ted772291
If you are seeking for Thai Cuisine with some impressive twists, The Racha Room must be on top of the list. You can find the best pieces of Thai cuisine possessed in fusion style such as Pork ribs Curry, Seafood Tom-yum soup, etc. With the name Racha as "royal" in its motherland language, its mission aims to provide excellent dining experience by high quality ingredients and attentive services. The Racha Room's Executive Chef has spent years on experiencing South East Asian cuisine to create the most unique and spectacular fusion menu with Thai food as the foundation. This restaurant is also eye-catching with an exclusive cocktail bar, catering divine cocktail from homemade barrel-aged liquor.
Address: 12-14 Mac Thi Buoi Street, Ben Nghe Ward, District 1
Opening hours: 5.00PM – 12.00AM
Price: VND 50,000 – 200,000
Golden Elephant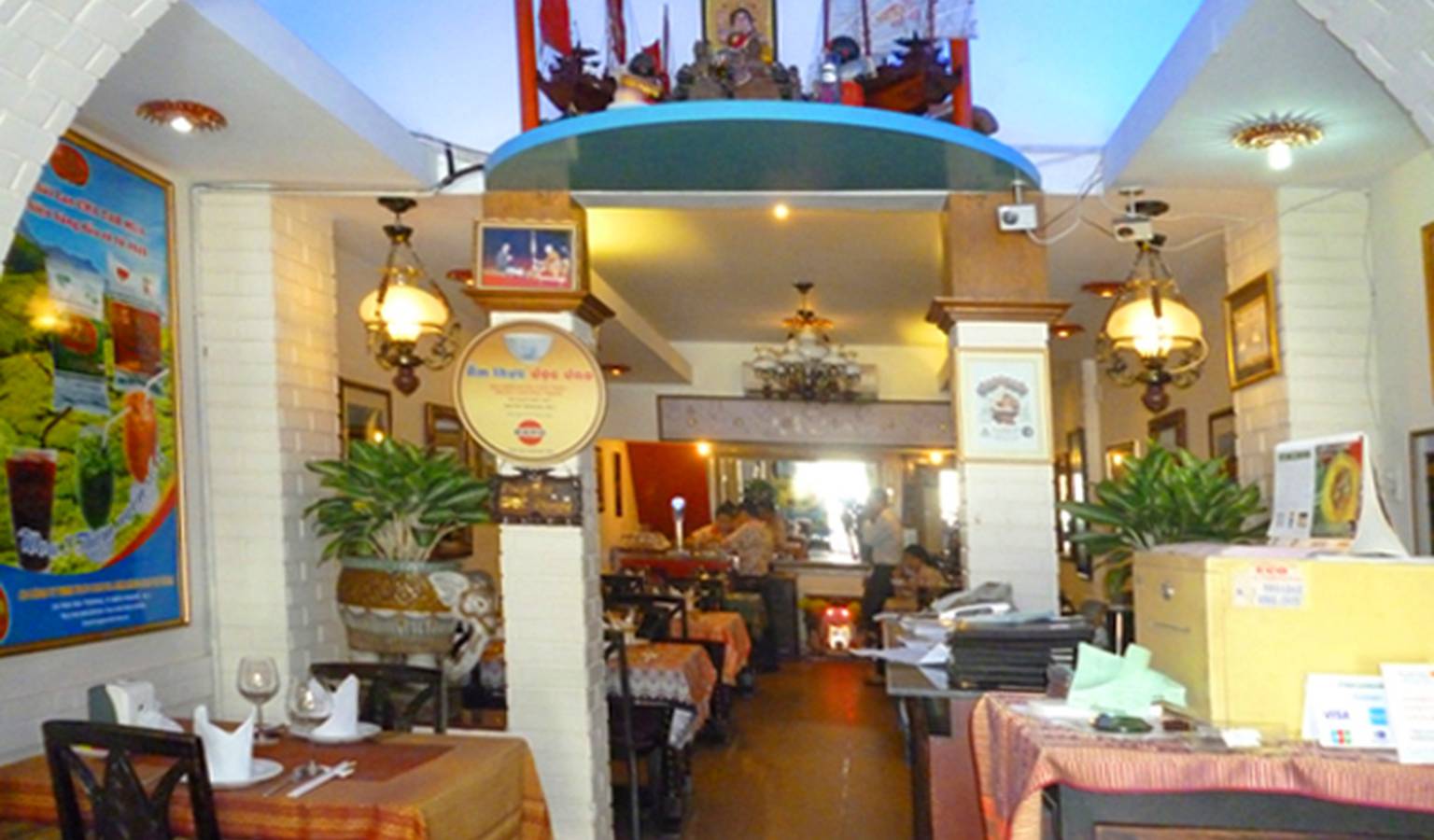 Photo: metrip.vn
Located in the most crowded area of Sai Gon, Golden Elephant is a "golden" destination for a refined exploration of Thai Cuisine. It's effortless to spot the restaurant on Hai Ba Trung street with typical board of the golden pagoda, one of Thailand's popular symbol. The menu is extensive with more than a hundred dishes, varying from Thai classic tapas to mouthwatering hot pot. The restaurant also illustrates the great bond between Thai and Vietnamese cuisine by customizing the dish upon your request. For some diners preferring Thai food with milder and less spicy taste, the team will be very attentive to satisfy your personal taste buds. The restaurant also offers delivery service so that you can enjoy lavish arrangements of Thai cuisine with happy promotions by just some clicks on its website. For a casual dining experience, Golden Elephant is a brilliant idea for enticing food, comfortable ambience and pleasant service.
Address: 34 Hai Ba Trung Street, Ben Nghe Ward, District 1
Opening hours: 11.00AM – 2.00PM, 5.00PM – 10.00PM
Price: VND 150,000 – 300,000
Chilli Thai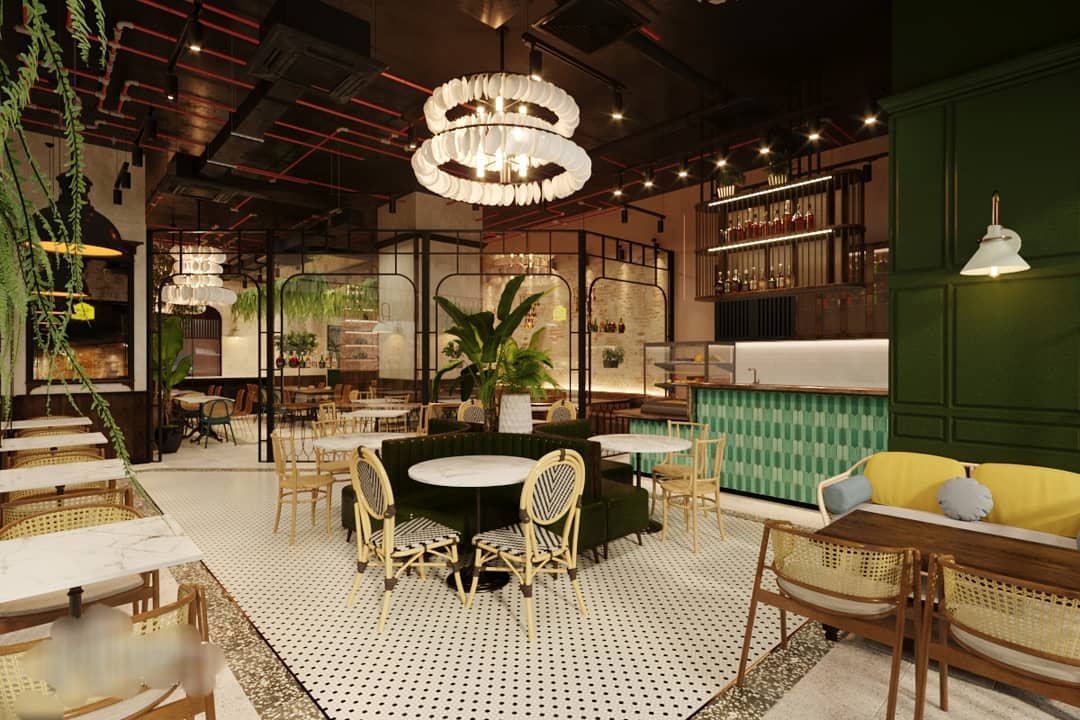 Photo: @chillithai_sg
Simply designed with rustic yet cozy atmosphere, Chilli Thai is a favorite stop of many diners when thinking of Thai food in Sai Gon. This boutique restaurant boasts a colorful interior as long as you reach the doorstep, offering such a friendly and youthful vibe. What makes Thai food stand out among Asian best cuisines is the blend of different spices to create a fantastic balance of flavors and aromas. Chilli Thai is a home for such great symphonies of taste, by genius play among a wide range of traditional herbs and spices. Additional to the extraordinary selections from the menu, the professional staff is also a highlight of the restaurant, making the best for your comfort and satisfaction.
Address: 38 Ly Tu Trong Street, Ben Nghe Ward, District 1
Opening hours: Everyday: 10.00AM – 10.00PM
Price: VND 70,000 – 100,000
Conversations (0)
Join the conversation
Conversations
Join the conversation
ALL COMMENTS (0)
There are no comments. Add your comment to start the conversation.
read next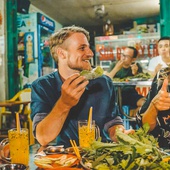 It is said that the truth can only be told by the insiders.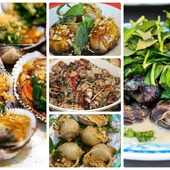 Ho Chi Minh City is considered one of the most exciting and exotic destinations not only in Vietnam but also by Southeast Asia standard. Learn all the food you cannot afford to miss in this Pearl of Orient.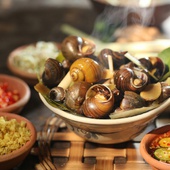 Saigon boasts an enviable collection of high-end restaurants and fine dining. Nonetheless, it is the street food, in particular the gazillion dishes made of snails that constitute the best Saigon food scene.