6 Best Luxury and Boutique Hotels In Dalat For A Memorable Stay
Dalat is one of the most famous city retreats in Vietnam ever since the French colonial time. As such, the city hosts a number of luxury hotel options catering to high-end travelers since the old days. Almost always occupying the best location: either close to the center of nestling off in the suburb, these hotels are often an oasis, ensuring tranquility and exuberance all throughout. Treat yourself to some of the best stays you can find in Vietnam and see the difference.
Dalat Palace Heritage Hotel & Golf Club
Located at 2 Tran Phu street, close by Xuan Huong Lake, Dalat Palace Heritage Hotel looks like a splendid palace sitting on a verdant hill.
Originally built in 1922, the hotel served as a holiday destination for French colonists. 
Through 100 years, today, the hotel still enchants tourists by the charm and luxury of the architectural design, picturesque surrounding area, and has been favorite choice of high-end travelers.This five-star hotel features 47 elegant deluxe rooms and suites for accommodation, and six romantic and luxurious pavilions for intimate dinners, weddings, or grand events. 
Especially, the front rooms which have balcony will bring to the guests breath-taking view of Xuan Huong lake and the pine forests around. In addition, premium recreational services in spa named L'Aquitaine, state-of-the-art fitness equipment in sport room, and Golf Dalat club near by will provide tourists with wonderful relaxation time.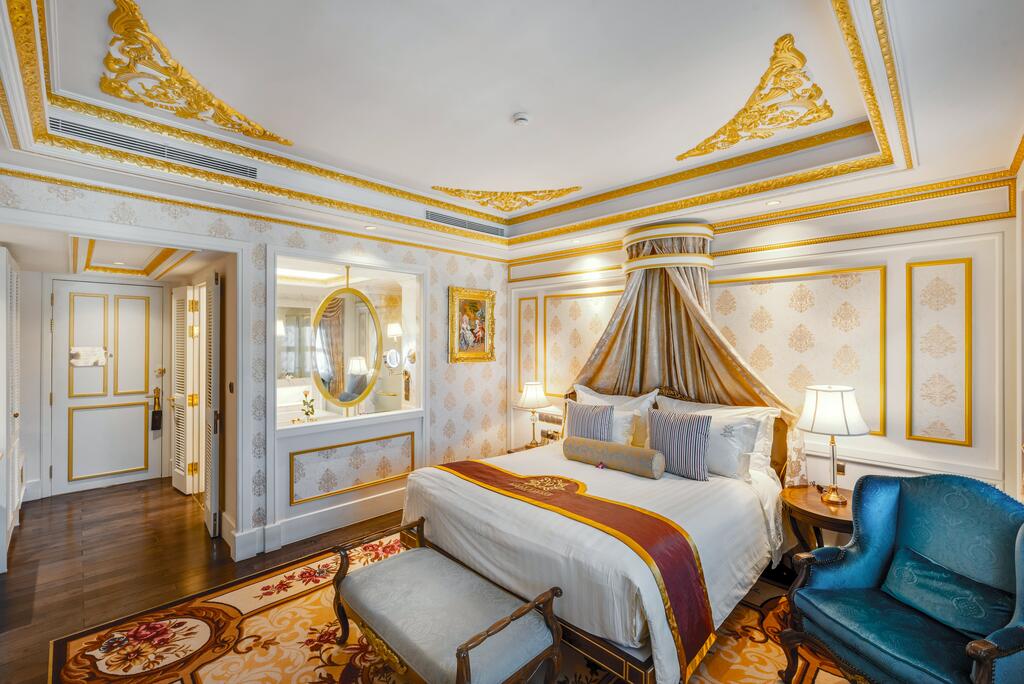 Ana Villas Dalat Resort & Spa
Previously known as Ana Mandara Villas, the resort is iconic for Dalat. The 17 villas crowd together into one village, and resembling more of European kinds than Vietnamese one, amid the pine hill. The resort is also a bit further away from the city center, ensuring peaceful atmosphere to its guests, so it is definitely suitable for those who want a recovery trip.
In addition, the old French architecture covers the villas with elegance and specialty, distinguishing itself from other hotels in the region. Make sure you allow time for dinner at Le Petit Dalat, enjoying local specialties over some red wine and feel the fusion of east-meet-west.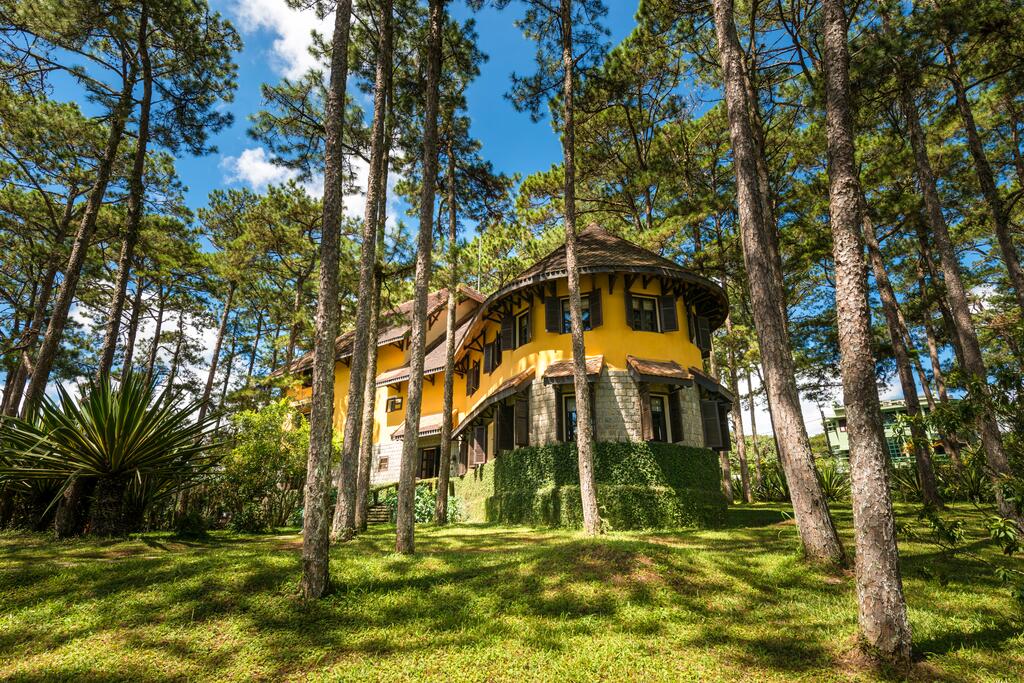 Hotel Colline Dalat
One of the latest addition to Dalat's accommodation, Hotel Colline also emerges as among the most successful. The 4 star hotel features 150 guest rooms and business ballrooms. Rooms are not the largest but with adequate amenities and en-suite bathroom. The central location is what most travelers love about the hotel: only 10 minutes walk to either Xuan Huong lake or central market.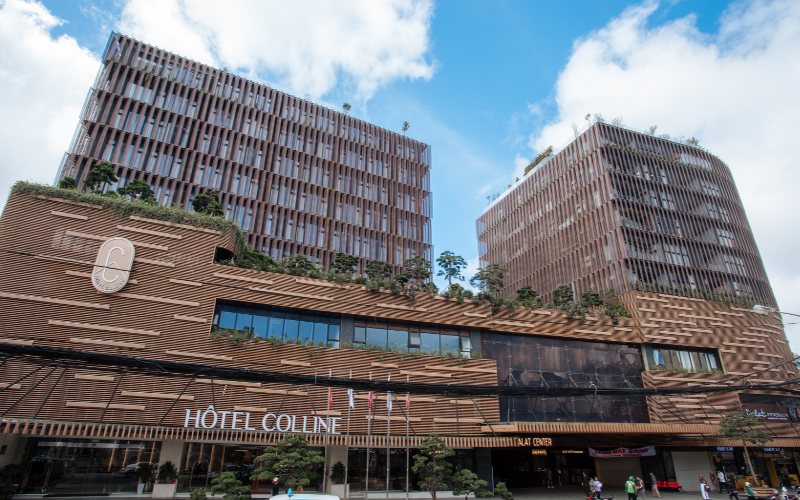 Dalat Hôtel du Parc
Not necessarily the best luxury option in Dalat, Hôtel du Parc retains its old charm from colonial time. Housed in an old classic building, it has a subtle charm that may not appeal to every one. 
The hotel was re-constructed from the old villas (from 1932) with splendid French designs and the largely magnificent campus around the houses. Adequate equipment is furnished in each room, including satellite TV, big private bathroom and fans, in addition to the free wifi internet connection. 
There is also a charming restaurant at the hotel where the guests are served with a wide range of Asian and European foods, as well as the uniquely traditional foods of the local residents.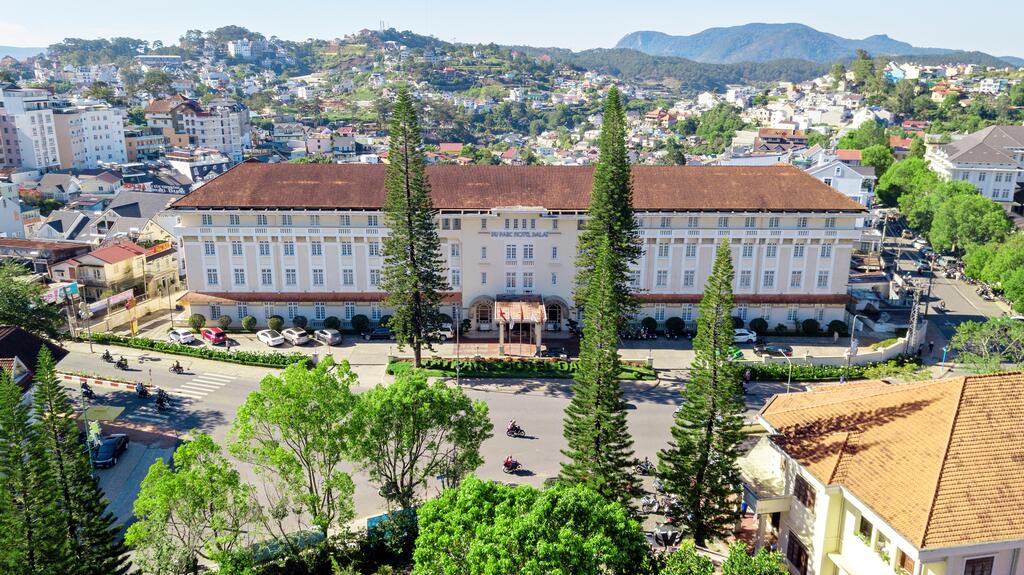 Sammy Hotel
Sammy hotel is another spacious hotel in Dalat with uniquely design and location. The design of this hotel is the fine combination of the French elegant features and the traditional Vietnamese décor which creates a strange but palatial image of the hotel. The room of this place is appreciated due to not only their large space but also the standard 4 star facilities including phones, refrigerators, private bathtub and air conditioners. The hotel is also famous with diverse extra services to satisfy the demand of the guests, such as bar and dancing club, perfect restaurant with various diseases from many places in Vietnam and the world, fitness club and gaming zone.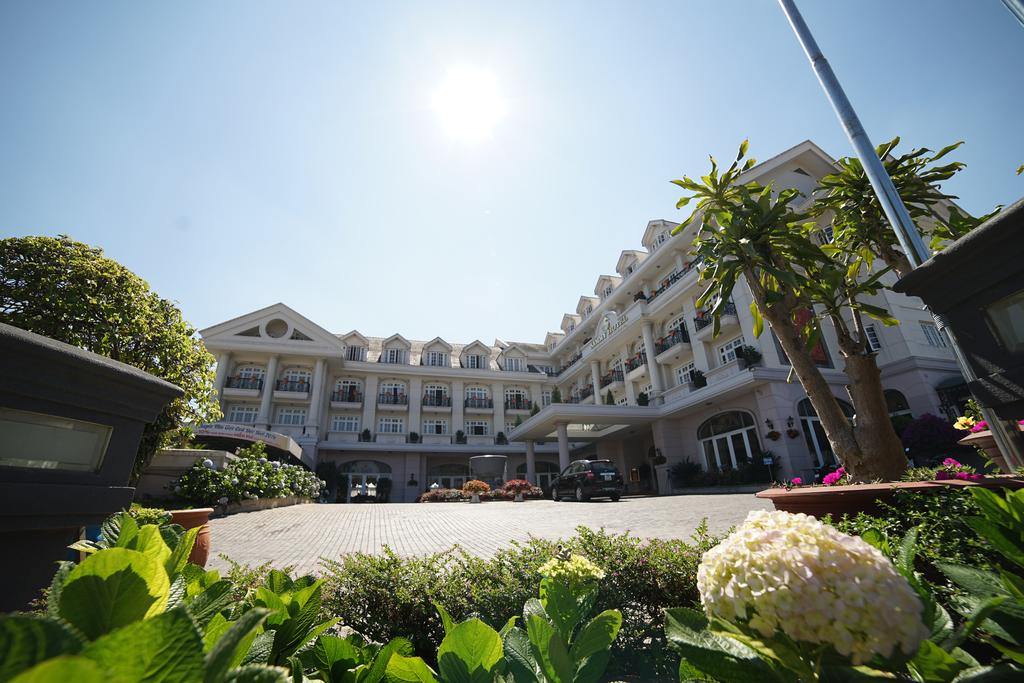 La Sapinette Hotel Dalat
La Sapinette Hotel Dalat offers a private accommodation and recreation alternative to travelers whether your trip is for business or leisure. Its unique concept of combining a first class hotel in traditional French Art Nouveau design with a modern commercial center, featuring hundreds of retail and food & beverage outlets as well as a wide range of recreational activities, is due to set the trend for future developments in Dalat and makes La Sapinette a tourist attraction in itself.
The hotel features 91 beautifully appointed guest rooms and suites, which are equipped with modern facilities, premium amenities and are carefully decorated to create a charming and intimate atmosphere combined with exquisite comforts. The large meeting and banquet facilities cater to all purposes, be it formal or informal meetings, weddings or birthday celebrations. A state-of-the-art and fully integrated audio visual and lighting systems ensures to impress delegates and organizers alike.With friendly, highly trained and professional staffs, you will experience a true hospitality & a memorial stay in Dalat, Vietnam.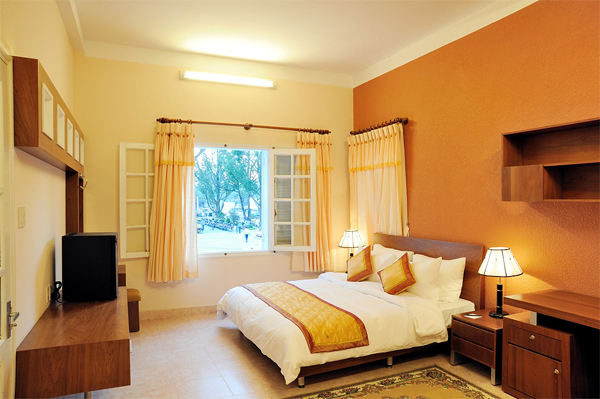 Conversations (0)
Join the conversation
Conversations
Join the conversation
ALL COMMENTS (0)
There are no comments. Add your comment to start the conversation.
read next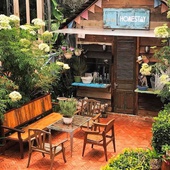 Dalat is one of those few places where a home-stay or vacation rental can match or even beat a luxury hotel stay. Owners have put in their creativity and passion to bring these small but smart accommodation type to life. Get to experience Dalat via the 6 best home-stays below.