Inside Da Lat: The 6 Best Homestays For Your Next Holiday
If you think homestays in Da Lat City are modest, then think again
Homestay is not only a great way to travel on a budget but also the ultimate experience that engage you with local community in a meaningful way. Discover 6 amongst best homestays in Da Lat below and pick your own.
Là Nhà Homestay
In the close proximity of the city center, Là Nhà homestay invites you to a fancy space of a villa with classic colors and beautiful surroundings. This instagrammable retreat provides private rooms and dorms, a shared living room and communal kitchen for international like-minded travelers with high respect to privacy. A dorm room costs around 170,000 VND/ person while a larger, fully-equipped space is priced from 300,000 VND – 650,000 VND/ room. For an anomalous lodging option, rent a tent (120,000 VND) to get close to nature and freshen up with cool breeze.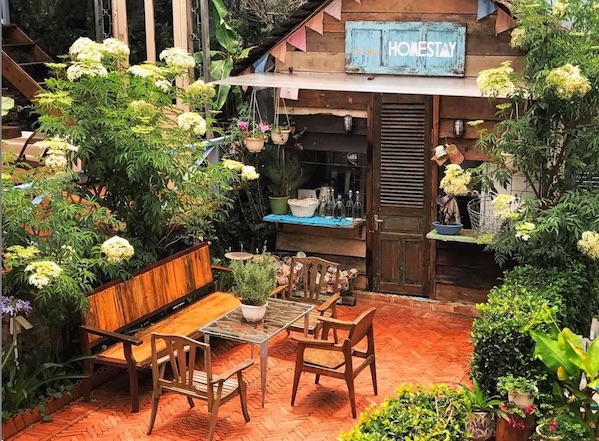 Photo: @lanha_homestay

Address: 77 Hoang Dieu Street, Da Lat City
Best for: Couple, Family, Solo
Phone: 0903650377
YOLO Camping House
For intrepid travelers in line with camping spirit, YOLO Camping House will be worth your best choice ever. Lodging options are available from mixed dorm rooms to private rooms for groups of 2, 3, 4 members. Tents with rooms for 1 – 5 people start at around 300,000 VND. You'll get a full range of essentials like comfy bed, a TV and other normal electronics but in a pretty much cozy atmosphere with views over the valley and mountain. And at YOLO Camping House, you don't just get a place to stay, several brilliant services such as motorbike rental, booking bus tickets, canyoning, and Datanla high rope course are available to satisfy your needs.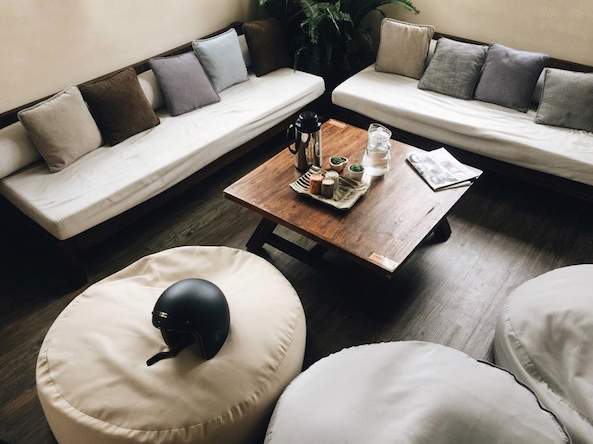 Photo: @pv.quang.16

Address: 27B, Ba Thang Tu Street, Da Lat City
Best for: Solo
Website: http://dalatyolohostel.com/
Da Lat Lacasa Homestay II
Featuring old-style design, Da Lat Lacasa Homestay II will certainly fit those in search of nostalgic and homey ambiance. With its prominent location on Thu Khoa Huan Street in the central Da Lat City, main city attractions are just within walking distance. This well-designed property has everything you could wish for a good stay at affordable price. It features dorm rooms with several beds while keeping privacy in mind. Meanwhile, solo rooms offer a great layout of bright, neat design, comfy beds and private bathroom.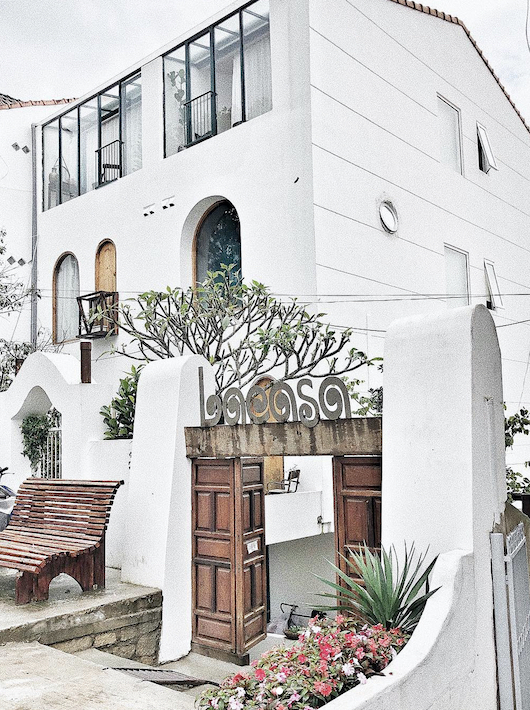 Photo: @_ngoclinhhh

Address: 59 Thu Khoa Huan Street, Da Lat City
Best for: Couple, Family
Phone: 0972728205
Windy Hill Coffee & Homestay
Windy Hill Coffee & Homestay could be well described as a friendly, lovely homestay with a focus on a natural and floral surrounding. Living up to its name, the homestay is located on a year-round windy hill and a small valley with lush pines. Comfy rooms fitted with essential amenities and the cool, fresh atmosphere there all together bring you best memories and experiences. When it comes to accommodation, solo travelers can opt for single room (150,000 VND/person/room) while single-bed room (220,000 VND/room) is available for 2 people and double-bed room (440,000 VND/room) is a perfect choice for 4 people.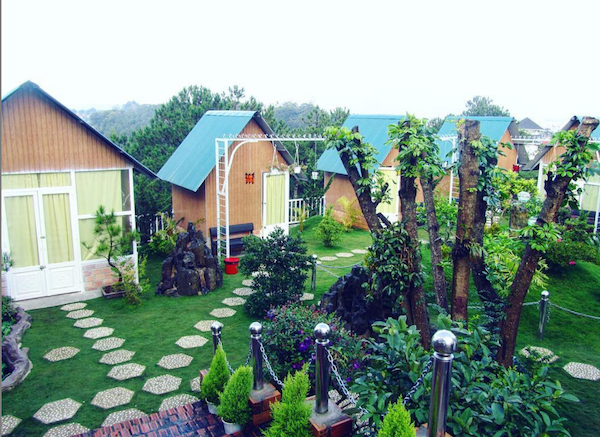 Photo: @midu_1231

Address: 106 Hung Vuong Street, Da Lat City
Best for: Couple, Solo
Phone: 0971784570
Cui Homestay
Just looking for a budget-friendly, comfortable lodge in the center of Da Lat City? Cui Homestay perfectly matches your every expectation. The homestay's layout will amaze and allure any visitor from its first look because of its stunning garden of seasonal persimmons and a small corner courtyard full of grasses and flowers. Early-birds will definitely love the porch along with a set of pretty wooden table and chairs for a coffee/ tea sip in the morning. While providing a wide range of accommodation and services, the prices are just at average of 120,000 VND/person/night, suitable to many types of guests.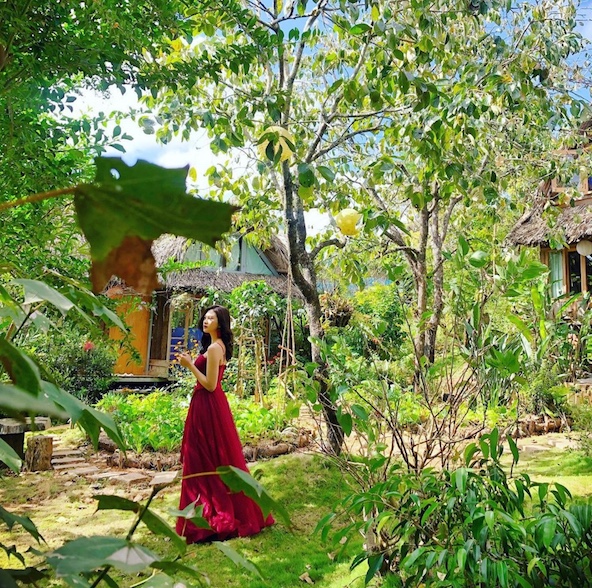 Photo: @dooanh0309

Address: 79 Trieu Viet Vuong, Da Lat City
Best for: Couple, Solo
Phone: 0911662070
INDIgo Home Da Lat
A patch of tranquil paradise, only a couple of kilometers from central Da Lat City, INDIgo Home Da Lat particularly suit travelers who are looking for serene and peace in mind. Wake up in the early morning and enjoy the freshest breeze with nature, plants and forested mountains abound. The homestay uniquely provide a perfect home from home for tourists who don't mind sharing, which is well-equipped with a general living room, kitchen and a front garden courtyard. Room rates are also very competitive with only 120,000 VND/person/day and do not change on public holidays.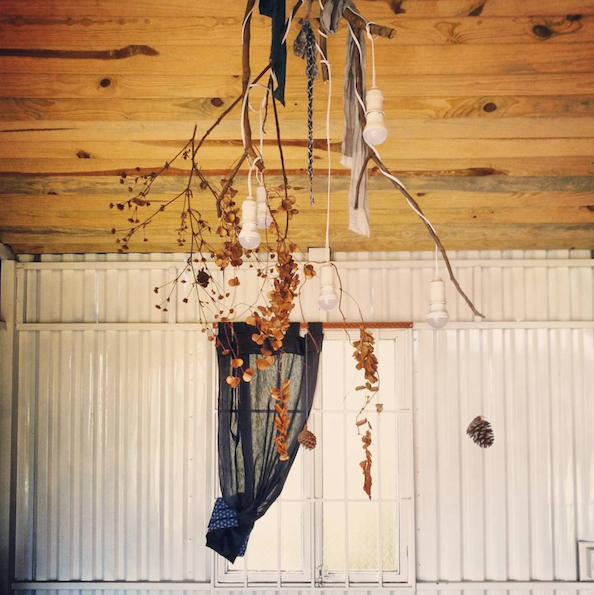 Photo: @clovis_lim

Address: 2/1 Khoi Nghia Bac Son Street, Da Lat City
Best for: Couple, Solo
Conversations (0)
Join the conversation
Conversations
Join the conversation
ALL COMMENTS (0)
There are no comments. Add your comment to start the conversation.
read next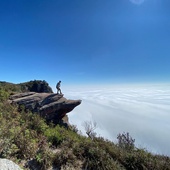 Moc Chau Town is among the top-rated tourist destinations in northern Vietnam brimming with ultramodern and natural sightseeing attractions.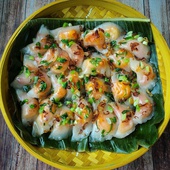 Vietnamese cuisine has long been known as among the most abundant and delicious cuisines in the world.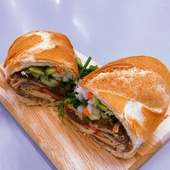 Long queues of Saigoneses, tourists, and shippers in front of the "banh mi" Huynh Hoa shop have long become a familiar scene every afternoon.