9 Best Cafes In Dalat For A Laid-back Afternoon
Dearly known as "Dreamy City" or "City of flowers" with pleasant weather and poetic scenic beauty, Da Lat – the largest central highland city in Vietnam never stops temping locals or foreign travelers who are seeking peace and a perfect getaway from the hectic cities. On top of that, Da Lat is also the heaven of cafés where you can have fun gatherings with friends, enjoy the best-quality coffee of the highland while watching the slower-paced lifestyle of the city.
Whether you are a coffee-aficionado or not, check out the list of 9 Best Cafés in Da Lat in the following, you will certainly find one making you hanker to come.
La Viet coffee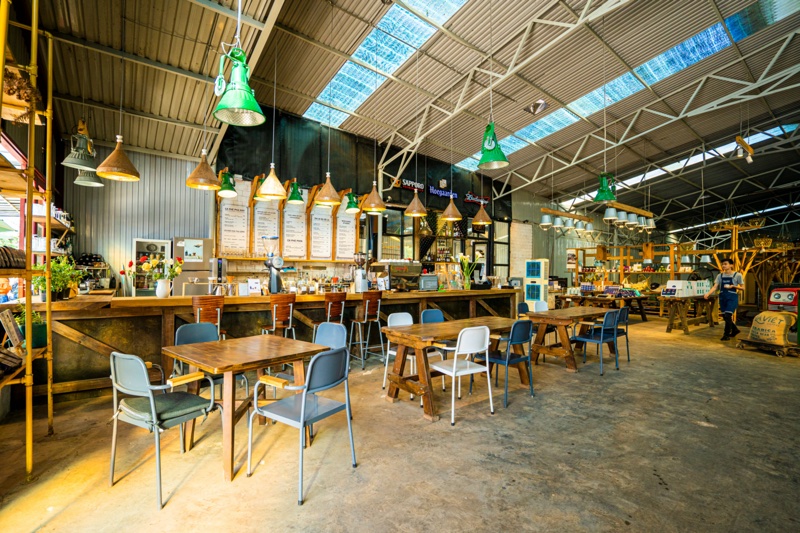 La Viet coffee in Da Lat
For a real fan of coffee, La Viet coffee is one of the must-come in Da Lat. What sets La Viet apart from the majority of the pack is that they plant, process, roast, and brew coffee on their own, bringing top-quality coffee for travelers. Unlike most of the recently opened cafes, La Viet does not focus much on a sophisticated design or a luxury space. With 2 main colors black and white, the coffee factory-like design may look monotonic at first yet very unique and impressive after you sit down and are immersed in the delicious taste of the real coffee. Specially, you can ask for a quick visit to La Viet production facilities to know how to make a cup of coffee under the guide of friendly staff here. Besides coffee, La Viet also serves juices and cakes, matching different taste buds of customers.
Address: 200 Nguyen Cong Tru, Ward 8, Da Lat
Opening hours: Everyday: 7 am – 10 pm
Price range: VND 25,000 – 60,000
Brew & Breakfast - Coffee, Chill, Chay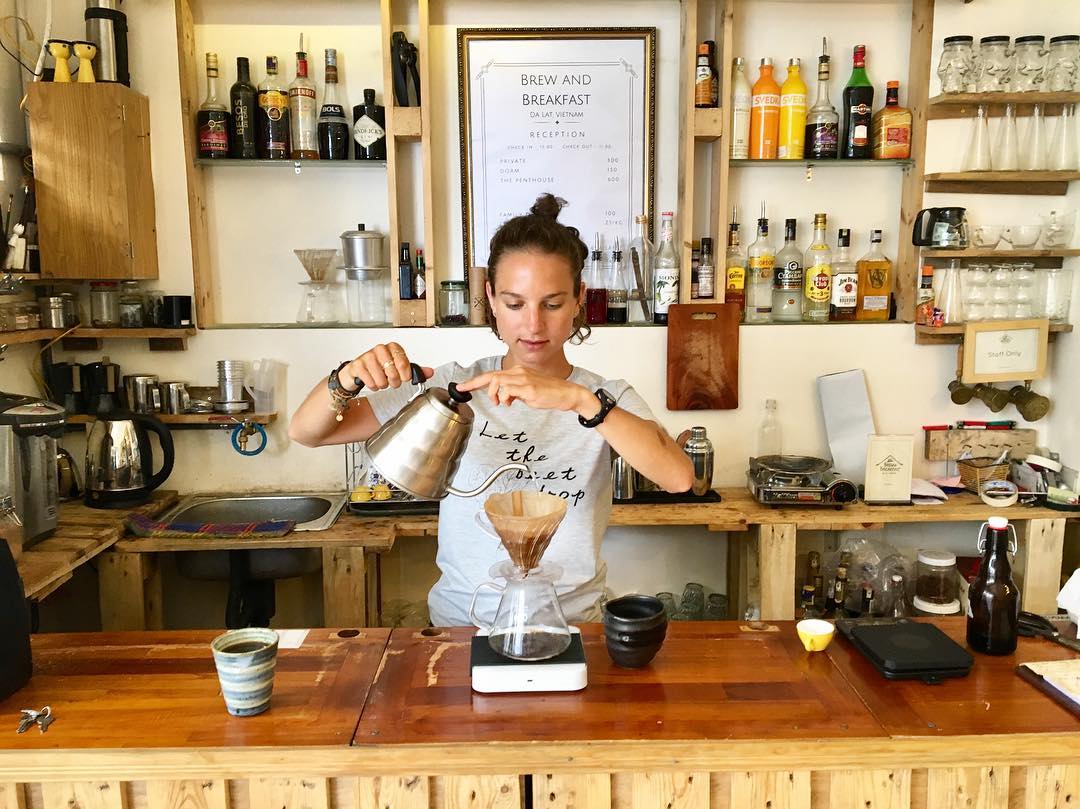 Photo: @naomializadavis
Being a plant-based restaurant and café, Brew & Breakfast is not only an ideal spot for vegans and coffee lovers but also tempts the most hardened non-vegan or non-coffee travelers. Opened in 2017 in a quiet corner, Brew & Breakfast offers home-roasted coffee and a variety of Western dishes. If Burritos and Oatmeal are best-sellers for food, Pour Over is must-try coffee when coming to Brew.
No worry if you want a non-coffee drink, tea, smoothies, juices, and chocolates are also available for you. Walking into a rustic place full of roasting coffee sound and flavor, then savoring the best veggie and home-made coffee is undoubtedly the most enjoyable thing in Da Lat you cannot refuse.
Address: 2/3/6 Tran Hung Dao, Da Lat
Opening hours: 9 am – 10 pm (closed at 4pm on Tuesday)
Price range: VND 10,000 – 100,000
An Café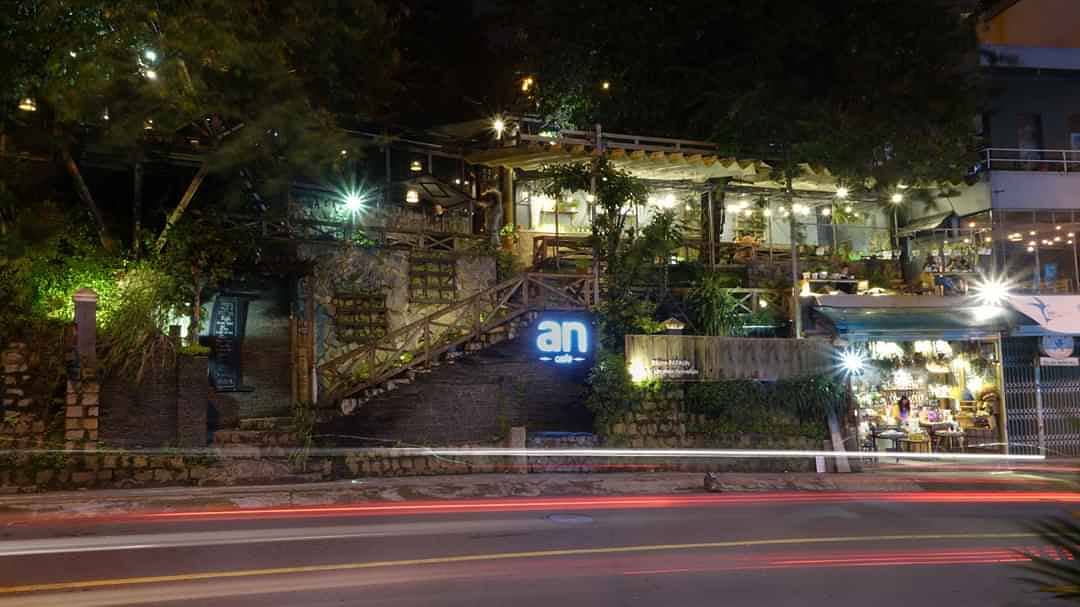 Photo: @an_cafe_dalat
Like the name, An café aims to bring peace for all visitors via a nature-friendly and open space while you chill out with your favorite drinks. The main wooden materials from café exteriors like balconies or walkways to inside amenities like tables, chairs, or counters combine with the green color of many potted plants, making a very eye-catching and airy space. An Café has a diversified menu of coffee, tea, juice, smoothies, or even healthy drinks. Further than that, you have a wide option of food from Western breakfast, sandwiches, Vietnamese dishes, noodles, and desserts at an affordable price.
Address: 63, 3/2 street, Ward 1, Da Lat
Opening hours: 7 am – 10 pm
Price range: VND 29,000 – 75,000
Green Box Café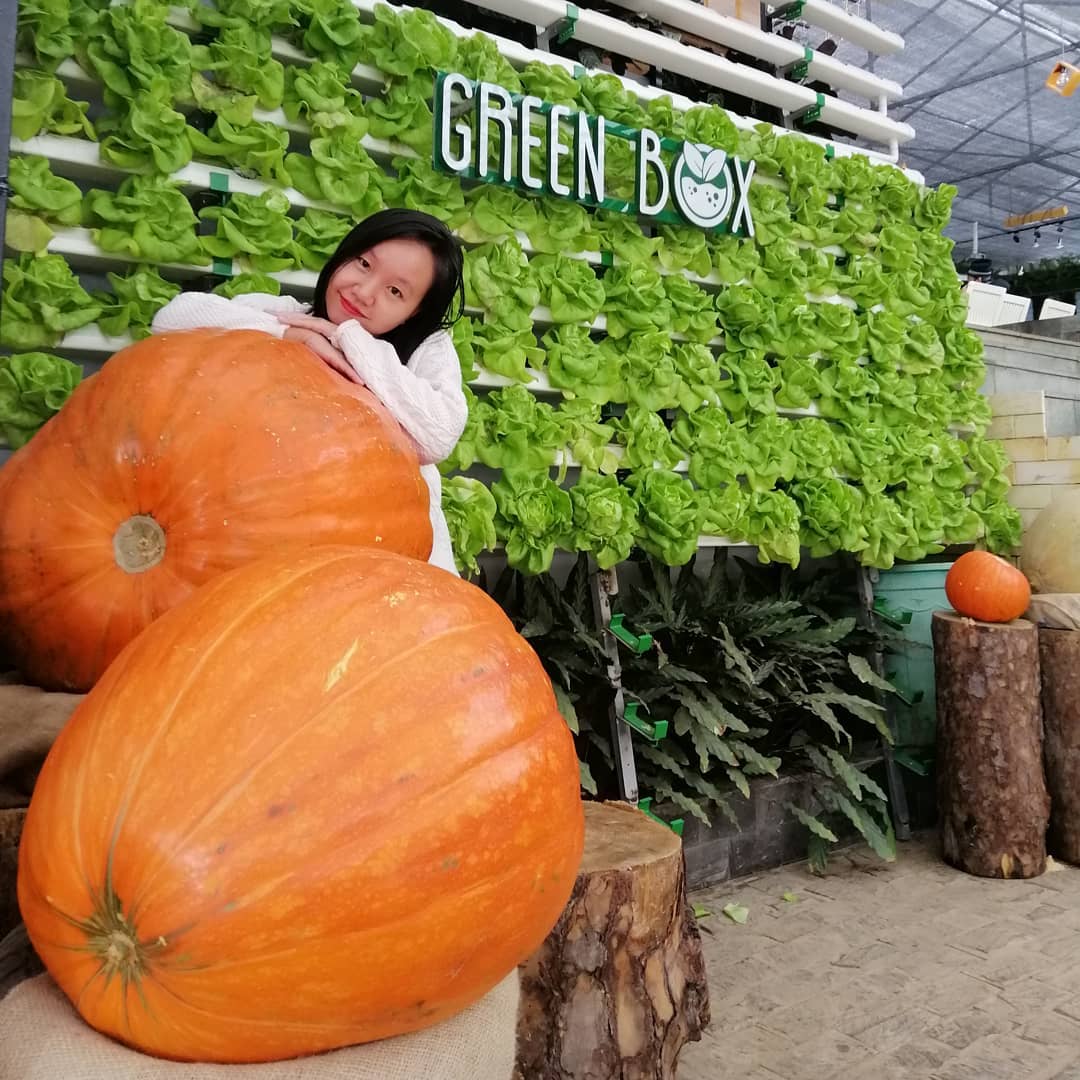 Photo: @mia_9095
For nature-lovers, you should never miss a new café experience at Green Box Café. Located in a big garden with an area of 7000m2 around 2km from the city center, Green Box café is where you can both enjoy drinks and visit the farm in a greenhouse. The signature of the café is juice in which all the ingredients are taken from the organic farm and no added sugar, water, or ice to bring you the most natural flavor and taste.
Besides juices, Green Box also serves different types of café, tea, smoothies, and some snacks like fruit yogurt, fries, cake, toast with eggs, or brunch set. Sitting in the middle of nature, breathing the fresh air, and enjoying healthy drinks will surely bring you an unforgettable experience when visiting Da Lat.
Address: 85 Xo Viet Nghe Tinh, Ward 7, Da Lat
Opening hours: 7 am – 7 pm
Price range: VND 30,000 – 50,000
Anna's Coffee House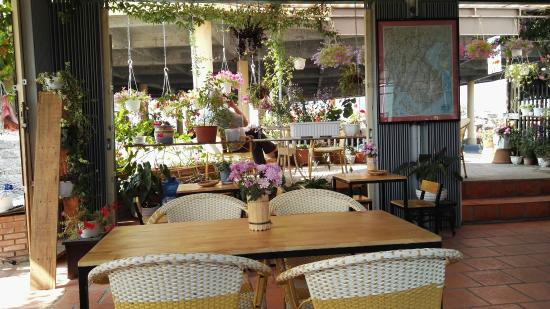 Anna's Coffee House
Located right next to Da Lat's cable car station, Anna's Coffee House is not only a regular address for locals but also a favorite spot for travelers to chill out before starting the adventure. What you may be impressed at first is the welcoming and friendly owner and staff who will surely make you feel at home. With a picturesque view overlooking the pine hill, a cozy and intimate space, and a diversified menu of Western dishes and drinks, Anna's Coffee House absolutely deserves your visit. You have a bunch of options from coffee like Vietnamese iced milk coffee, cappuccino, or espresso and other drinks like mixed juice, tea, chocolate at a very reasonable price. Besides, waffles, sandwiches, or Mexican food are also much favored by travelers when coming here.
Address: 9B Dong Da, Ward 3, Da Lat
Opening hours:7:30 am – 5:30 pm
Price range: VND 20,000 – 109,000
BicycleUp Coffee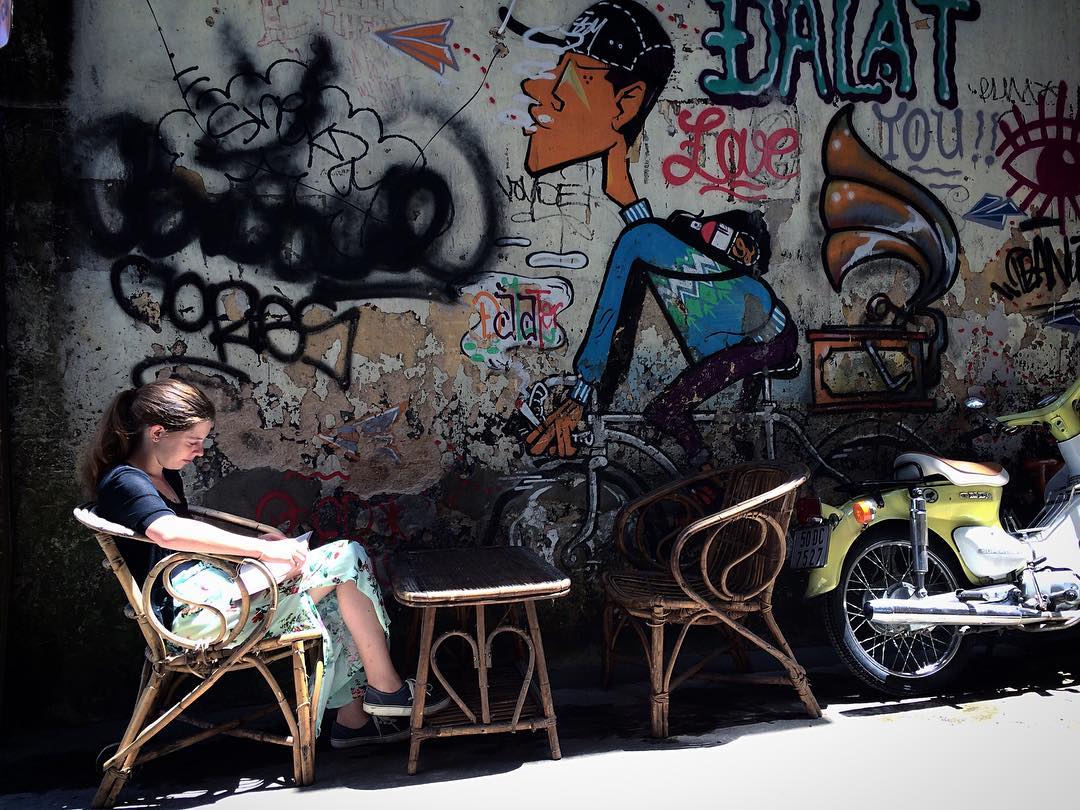 Photo: @indy.tre
A nice local coffee retreat for your time in Da Lat must add BicycleUp Coffee. This is one of the venues serving La Viet Coffee – one of the top-quality coffee in the area. BicycleUp Coffee has a modest size but a cozy atmosphere. Travelers who love quietness and discovering a unique space should not miss BicycleUp thanks to the fine coffee and a little quirky design. Everything looks chaotically arranged yet very attractive and harmonious from the outside looking. There are abundant options of drinks you can choose from like tea, coffee, milkshake, juice, or even beer. You also can find many books and be the time-killer in hours under the soft music here.
Address: 82 Truong Cong Dinh, Ward 1, Da Lat
Opening hours:7 am – 10:30 pm
Price range: VND 30,000 – 60,000
Windmills Cafe
Photo: @chiakiindalat
Another hard-to-resist coffee spot in Da Lat must be Windmills Café. There are 4 locations of Windmills in Da Lat in which 133 Phan Dinh Phung address is the very first and most popular one. The café owns a homely space with the main white color, comfortable seating, and cozy atmosphere from warm yellow light. What earns the huge love of locals and travelers at Windmills Cafe is that the coffee beans are locally sourced, roasted, and brewed right at the shop, so rest assured that you will enjoy the best flavor of the coffee. Besides, the café gives a wide selection of tea, chocolate, yogurt, fruit, and cake, making it a nice place for some afternoon snacks and fun chatting with friends.
Address: 133 Phan Dinh Phung, Ward 2, Da Lat
Opening hours:8 am – 10:00 pm
Price range: VND 20,000 – 55,000
The Married Beans Coffee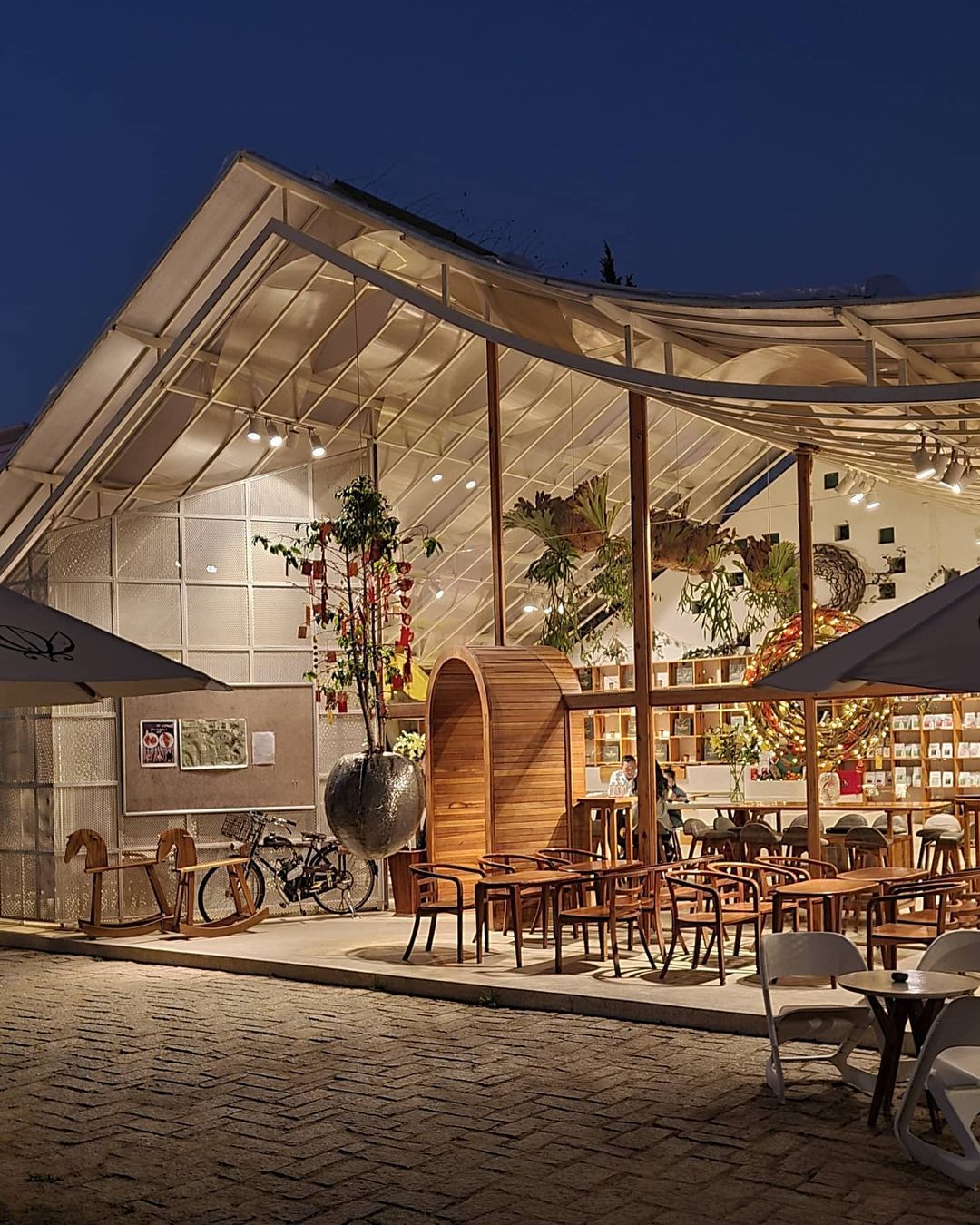 Photo: @anh.anh.trann
Opened in 2015, The Married Beans Coffee is a trusting address for real coffee-lovers when visiting Da Lat. Just a short stroll from Da Lat market, the coffee shop has a bright space with the brown color of wooden materials. Rather than a nice place for gatherings, The Married Beans serves the best drinks from Arabica coffee beans with a varied menu including cold brew, syphon, pour over V60, or traditional ones like Ca phe sua da (Vietnamese iced milk coffee), Americano, Espresso, latte, etc. Apart from coffee, some relaxation drinks, Vietnamese tea, chocolate, and cakes are also popularly chosen by travelers in The Married Beans.
Address: 6 Nguyen Van Troi, Ward 1, Da Lat
Opening hours:7:30 am – 10:30 pm
Price range: VND 30,000 – 68,000
DEER in the forest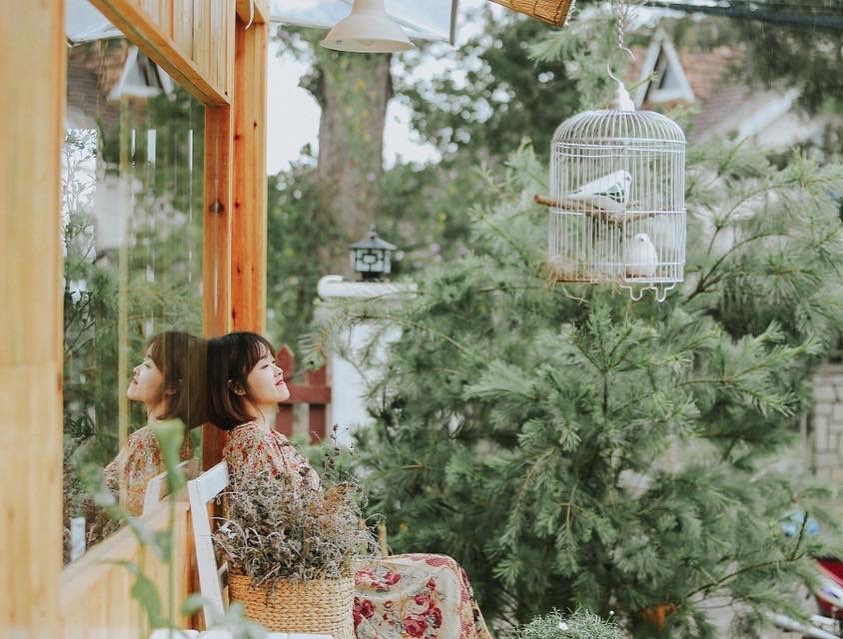 Photo: @deerintheforest.dalat
Like a lovely wooden house in fairy tales, DEER in the forest is the go-to place for unwinding time in Da Lat city. Located nearby Thanh Buoi bus station, the café is surrounded by green lush and full of daisy flowers from the walkway and front terrace outside to the décor on the windows and tables inside. There are tea, coffee, juice, chocolate, and cake served in DEER in the forest at a price that cannot be better.
Address: 69 Lu Gia, Ward 9, Da Lat
Opening hours:7 am – 10 pm
Price range: VND 20,000 – 60,000
Conversations (0)
Join the conversation
Conversations
Join the conversation
ALL COMMENTS (0)
There are no comments. Add your comment to start the conversation.
read next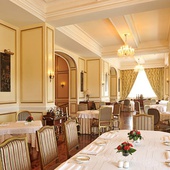 Food is one of the elements that makes Dalat such a great place to visit.