Vietnam Most Loved Travel Experiences
One cannot compare the beauty of one place to another, but one can surely put into the chart which destination yields a more authentic and lovely experience. In this article, our editors pick what we consider the most unique to Vietnam and present here to you. Read and check out which one fits your personality the most.
Vietnam Has Everything For Everyone
For couples who love a get-away holiday with sea, sun and sand, you cannot miss Mui Ne - the new deal after Nha Trang and Danang which are no longer considered something off-the-beaten-path.
For nature and culture lovers, a trek to the rural mountain of Sapa will surely be a highlight in your trip. Imagine you are surrounded by the breeze, the fragrance, the pristine, the dew, and the colourful clothes of ethnic people - go for your dream trip!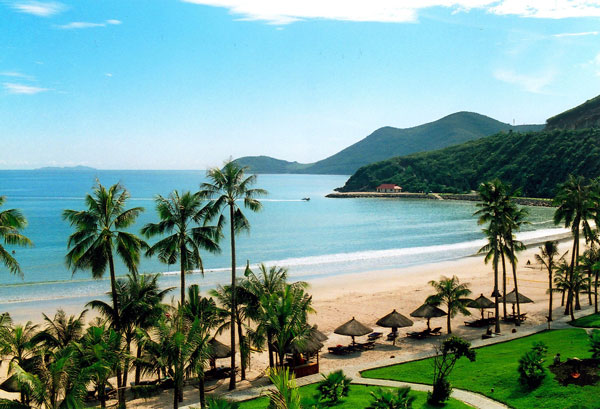 Photo: tintravel.com - Mui ne beach
If you are keen on meeting people, check out the bia hoi at the corner of a street. A plate of roasted peanuts and a mug of fresh draught beer - you win change your perception about what a beer can do.
Vietnam has seen most of its history bombarded with war and atrocity - not in the least because its people is aggressive. Visit Cu Chi Tunnel, only an hour away from Ho Chi Minh City, to experience a part of that pasts.
Halong Bay can cater to tastes of most travellers: a bit of water, a bit of mountain, a bit of fisherman lives, a bit of grottos, a bit of mysteries, a bit of wonders. Adding these bits together in the Halong Bay collage and the site itself has been named numerous times the UNESCO World Heritage.
And last but not least, experiencing a piece of the Mekong Delta lives on a boat is an all-time-favourite activity of most travellers. You will realize at any moment during your trip, peace and happiness prevail where people are aware of them.
A Memorable Trek in Sapa
Nowhere in the world will you find a memorable walk like in Sapa. As you stroll around, you will be amazed by the extensive reach of terraced rice paddy field. The charming remoteness blended with colourful costumes of ethnic peoples will lead you from the crafts market to stilt houses. Along the way, music and local wine will add sound and taste to your trekking.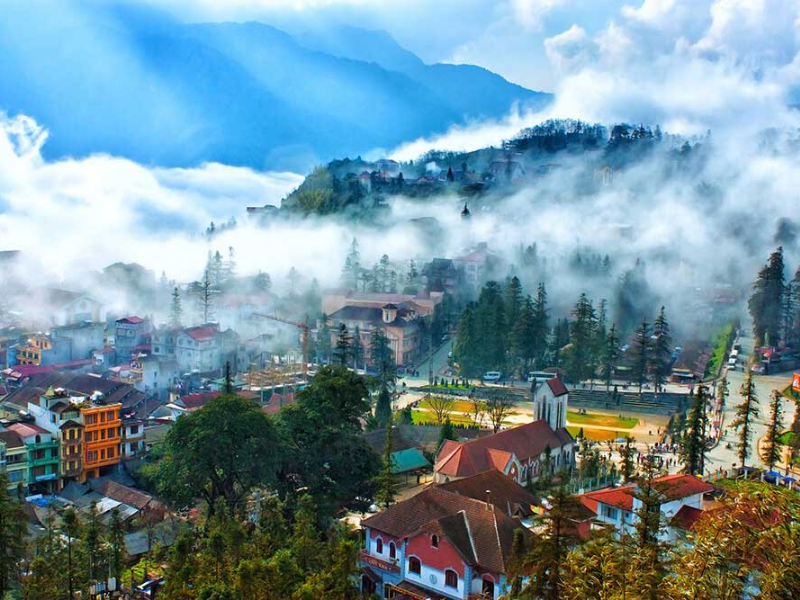 Photo: vyctravel.com
You can choose the type of trail according to your strength and preference. The rule of thumb is that easy trails are more packed with tourists while difficult trail will yield more authentic experience. You might need a guide if you choose the latter option.
Chances are that your guide will be a young local ethnic boy or girl who follows you around and keeps you awake with exciting stories about their lives. If you come to Vietnam, you cannot afford to miss this special experience.
Travel Tips:
Charge your camera full because Sapa is one of the most photogenic spots in Vietnam.
Make yourself clear to street vendors to avoid unwanted following
Ask for permissions before taking photo of ethnic minorities
Do not step on the rice paddy field. No matter how beautiful, it is the income generator of the local people.
Cheering Over Beer Hoi With Locals
Sitting at a street corner in Hanoi old quarter with a beer glass, chatting with your freshly made friends while watching people pass by might be one the most memorable pages in your travel journal.
It is said that the word "Bia-hoi" is third in importance only after "Xin chao" (Hello) and "Cam on" (Thank you) when one learns Vietnamese. In the severe heat, not many things can beat a glass of cooled draught beer.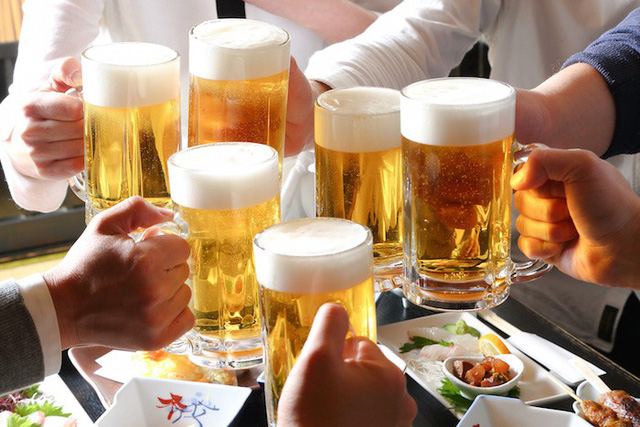 Photo: xahoi.com.vn
The good news is that draught beer is a popular refreshment drink in all over Vietnam. The bad news is that it is way too affordable that you may have to restrain yourself from going for a fourth glass (each glass costs you 20-30 cents!). Ta Hien street is one of the hot spots for beer hoi. And because it is such an enticing gathering place, you will be likely to run into many tourists and local alike, ready to converse over the weather or some latest gossips in town.
While taking your sip, mind the life evolving around you- of shops selling books and pirate dvds; ; of elderly strolling by in peace and of course different vehicles flowing freely. This seemingly chaotic picture can be both intriguing and entertaining, if you are sitting and watching over a beer glass.
Travel Tips
It is customary for Vietnamese to have beer with boiled or roasted peanuts. Try it and love it!
There is likelihood that street vendors will corner you off to sell postcards, chewing gums and who-knows-what. A determined "no" will do the job if you don't want to buy anything and get yourself into further trouble.
Be aware of pickpockets whenever and wherever you are.
Rejuvenating Yourself By The Untouched Mui Ne Beach
Considered one of the top beach destinations by both international and domestic tourists, Mui Ne has all that you need for a beach holiday: long white sandy beach lined with coconut trees, calm water for swimming and rough water for wind and wave surfing, equipment rental for snorkelling and other water-based sports.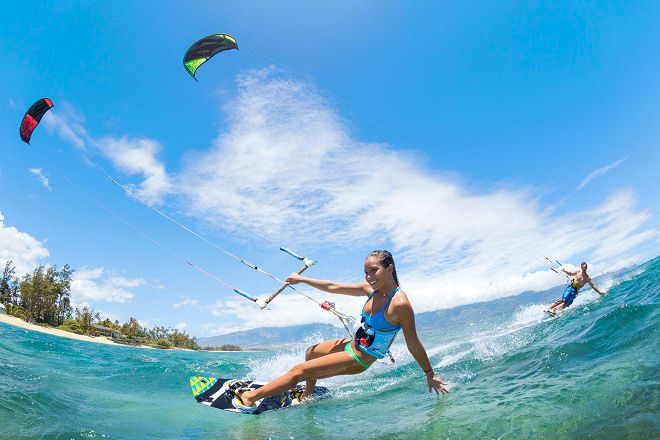 Photo: yeudulich.com 
Adding to the natural beauty is the proper development of tourist accommodations such as hotels and resorts, bungalows and hostels which queue up orderly along the stretched beach.
Farther east and north are enormous sand dunes which make a good day trip for sand surfing lovers. The rather strenuous walk to the top of the sand dunes will reward you with a breath-taking view of Mui Ne silver beach and nearby fishing village.
Otherwise you can spend your day on a jeep car to discover Cham ruins or a motor ride to visit Phan Thiet town. The market in Phan Thiet is rampant with seafood and dragon fruits. The province is also famous nationwide for its quality fish sauce
Paddling Along The Mekong River
Have you always been a fan of Venice? Visiting the Mekong delta and you will have to say "Wow, this is really Venice of the East". To get from one house to another, you will have to use a bamboo fragile bridge across the water and to visit the village, you will have to be on the boat and paddle along the canals and rivers.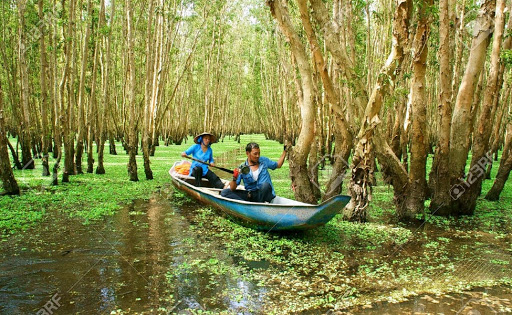 Photo: saigonhotel.com
There are no grand sparkling churches but there are rustic welcoming homes. There is no gondolas yet there is beautiful lady with a cone hat, taking you on her boat and singing her "hò" verse.
You will see the world differently and how simple happiness can be: free your mind to the wind, connect your skin with the water that holds the cradle of human beings, enjoy the fragrant breeze from the coconut forest and rejuvenate yourself by watching children hang out with nature.
The canal complex between My Tho and Ben Tre provide good opportunity for such water-based trip. You can rent a boat for personal flexibility or join a package tour from Ho Chi Minh City. Either way, do not miss this special experience!
Cruising The UNESCO World Heritage: Halong Bay
Ha Long Bay has long been a pride of Vietnamese, for its early recognition as world heritage site. The Bay is truly worth its title, for the breathtaking landscape of caves and mountains, of blue sky and oceans.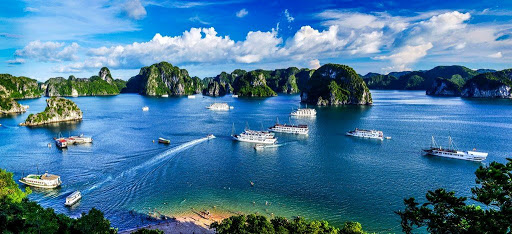 Photo: baovanhoa.com 
The best way to experience the natural beauty of Ha Long Bay is to book one of the tours from Ha Noi or Ha Long city, especially the one that includes sleeping on the boat for one night. Otherwise you can opt for the tour that allow for one night accommodation on Cat Ba Island. Either way, you will be cruising from one cave to another, contemplating the wonder of nature. Many tours also offer kayaking and swimming activities, as well as a short visit the peculiar fishing village nearby.
Travel Tips
Protect the environment: do not throw garbage around while you are on board
Beware of the weather. Apply plenty of sunscreen to avoid sunburnt.
Carry with you a swimsuit. Most tours will pass by Titop Islands for swimming time.
A flipflop will be ideal for a cruise around Halong Bay.
Crawling through Cu Chi Tunnel into the past
If you want to know what the war time was like, this can be the starting point. Located about 2 hours from Ho Chi Minh city, Cu Chi tunnel is a complex of tunnels and miniature underground city with many war relics.
The total lengths over 200km allow spaces for living and meeting of many Viet Cong soldiers in the old time. As you crawl through the tiny hallway and get a taste of yucca with salted seasame seeds, you will figure out why Vietnam won such a battle. The tunnel system is touted to be beyond human imagination, with brilliant architecture design that was suited for survival and military activities.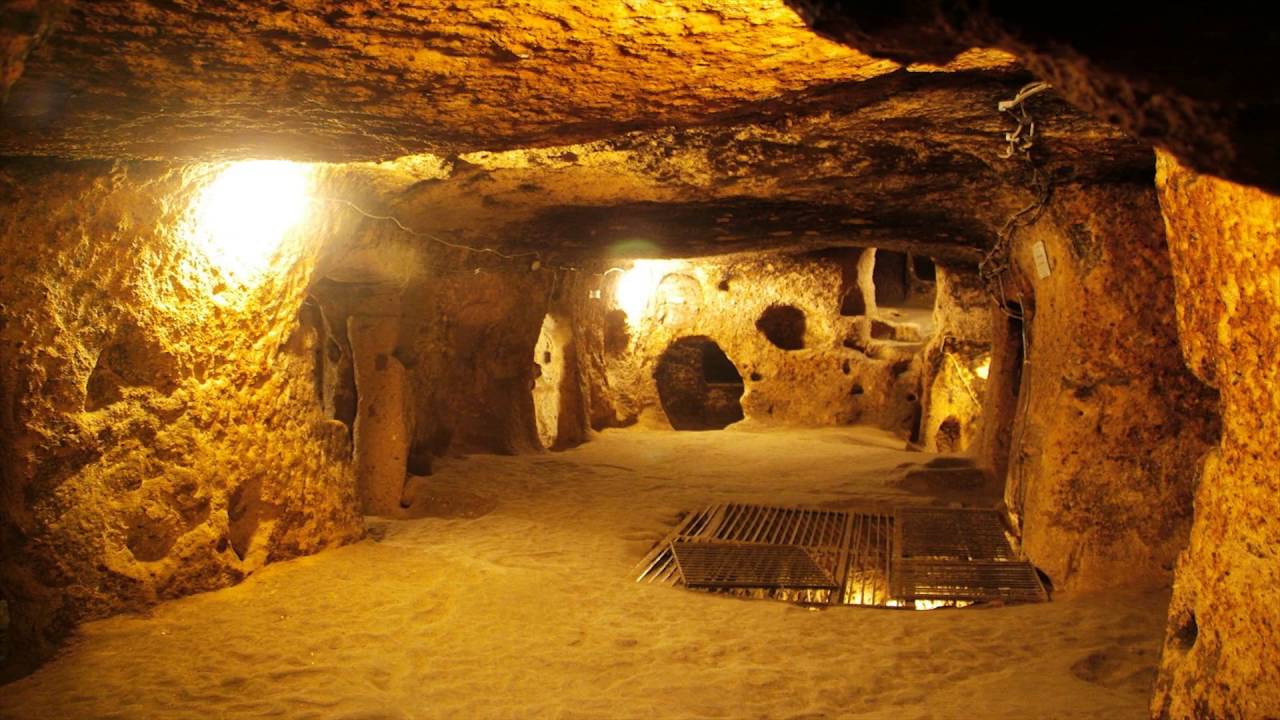 Photo: sìncafe.net
It might be your best bet to book a tour on Pham Ngu Lao street, which includes transportation and guides on site. Cu Chi can be considered a highlight for those who wish to learn more about the Vietnam war.
Travel Tips
Book your tour in advance to make sure your travel realizes according to plan. The ideal group for visiting Cu Chi should not exceed 15-20.
Bring plenty of water as the walk can be brisk
Bring a notebook if you are interested in history. Cu Chi is one of the best place for learning-on-the field about Vietnam War.
Conversations (0)
Join the conversation
Conversations
Join the conversation
ALL COMMENTS (0)
There are no comments. Add your comment to start the conversation.
read next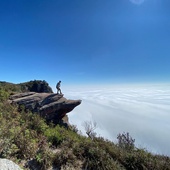 Moc Chau Town is among the top-rated tourist destinations in northern Vietnam brimming with ultramodern and natural sightseeing attractions.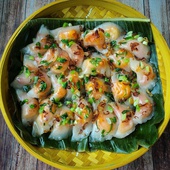 Vietnamese cuisine has long been known as among the most abundant and delicious cuisines in the world.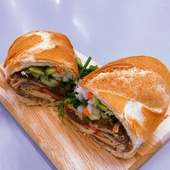 Long queues of Saigoneses, tourists, and shippers in front of the "banh mi" Huynh Hoa shop have long become a familiar scene every afternoon.