8 Most Popular Shopping Malls in Ho Chi Minh City
Shoppers visiting Ho Chi Minh City cannot miss any of these places: Vincom Center, Diamond Plaza, Ben Thanh Market, Parkson and Nowzone.
Vincom Center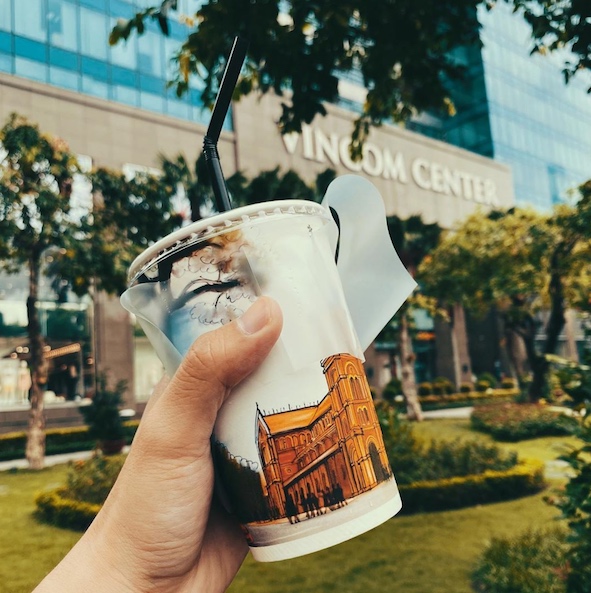 Photo: @kent.tran
Vincom Center was completed in 2010 and has quickly become one of the biggest shopping malls in HCMC. Vincom is right at the center of the city at 72 Le Thanh Ton street. The building is very big with many floors all covered with glass. It easily stands out from the rest of Saigon skyscrapers thanks to its marvelous exterior design which attracts attention from afar. The outside appearance somehow reflects what type of shopping venues Vincom is.
Vincom is shopping heaven for fashion lovers who are always looking for the latest trends of brand names. There are many famous brand names in Vincom such as Valentino, Gaudi, Aldo, and Bata. Not only does it have famous brand names, but it also has many well-known brands for other kinds such as jewelry, make-up products, toys, and shoes.
It also has a dining area with a wide variety of foods. The food area of Vincom is on the basement floors: B2 and B3. Here you can enjoy all kinds of cuisines from King BBQ, Tour Les Jours, Pho 24, and Thai Express. There are also many kinds of drinks and desserts in Vincom food court such as MOF Japanese Sweets & Coffee, Mochi Sweet, and Highlands Coffee.
Although the price can be extreme compared with Vietnamese living standards, you do not need to be rich to visit Vincom. Like other shopping malls, everyone is welcome to enjoy the beautiful and marvelous architecture besides clothing stores and yummy food.
Takashimaya
Takashimaya, the Japanese famous high-end retail brand, came into operation in Ho Chi Minh City in 2016. Having a prime location in the same building of Saigon Centre, the shopping center is situated on two fronts of Le Loi Street and Nam Ky Khoi Nghia Street, in the heart of District 1. In a large space of over 15.000m2, the 5-story Takashimaya boasts a contemporary design with glass windows.
Despite being a newcomer, Takashimaya is a real paradise for shopaholics, food enthusiasts, youngsters looking for fun and entertainment. Here you can find an array of over 400 fashion stores selling carefully-selected brands such as Adidas, Aldo, Calvin Klein Jeans, Channel, and Converse.
When it comes to food, most people come to Takashimaya to check-in beautiful coffee shops and sipping drinks. Familiar names such as Runam, Ember, Khanhcase also have outlets here with exotic and majestic design. For those with a sweet tooth, BoBaPoP, Gongcha, and Mochi Sweets are great places to drop in.
Crescent Mall
Spreading over an area of 45.000m2 on the front of Ton Dat Tien Street, Crescent Mall becomes a new symbol for the modernity of District 7. Away from the bustling city, the shopping center is built in an airy and green location next to a crescent lake, giving the utmost in relaxation and freshness. 
Crescent Mall attracts a large number of visitors on a daily basis and especially on special occasions such as Tet, Christmas, and New Year. People come here with different aims. Some look for high-quality fashion items from over 145 international retail chains such as Oasis, Warehouse, GAP, Mango, and Nike while others are interested in an abundance of restaurants and coffee shops at the food court on the 5th floor. Coffee lovers shouldn't miss reputable names such as Coffee Bean, Highlands Coffee, Phuc Long, and enjoy a coffee sip overlooking the lake view.
Uniquely, Crescent Mall provides children a wonderful Kidzone play area named ATT Happy World with thrilling games namely water guns, racing, shooting, and basketball.
Youngsters also frequent this shopping mall for great movies at one of the 8 CGV cinemas in an area of over 2000m2.
Aeon Mall Tan Phu
Located in Celadon City in the center of Tan Phu District, the opening of Aeon Mall Tan Phu Celadon in 2014 marked a great step forward. The shopping mall includes three floors, generously spreading on a land area of 50.000m2.
Aeon Mall Tan Phu caters to all needs of every guest with 5 big areas: a fashion area, daily product, and children's goods, food court, play area for children & cinema, and beauty service area. In each area, you can find a vast range of commodities coming from domestic and international brands. What makes Aeon Mall Tan Phu more appealing are the specialized areas for mother and children including Kid Zone, Kid Cart, and Baby room. In addition, the free spacious parking area can accommodate up to 2000 cars and 10.000 bikes.
In 2019, Aeon Mall Tan Phu achieved a great expansion to nearly 200 stores (an increase of 80 stores) and 70.000m2 of land (an increase of nearly 35.000m2).
Parkson
Parkson stands out because of its noticeable architectural design. At present, Parkson has 5 branches in Ho Chi Minh City bearing very little similarities: Parkson Saigontourist (district 1), Parkson Hung Vuong Plaza (District 5), Parkson C.T Plaza (Tan Binh District), Parkson Cantavil Premier (District 2), and Parkson The Flemington (District 11). Like Vincom, Parkson sells premium products only. Parkson has many famous brand names for clothes such as Giordano, Esprit, shoes like Converse, Adidas, watches like Casio, Tissot, and make-up accessories like The Face Shop, Lancome, to name a few.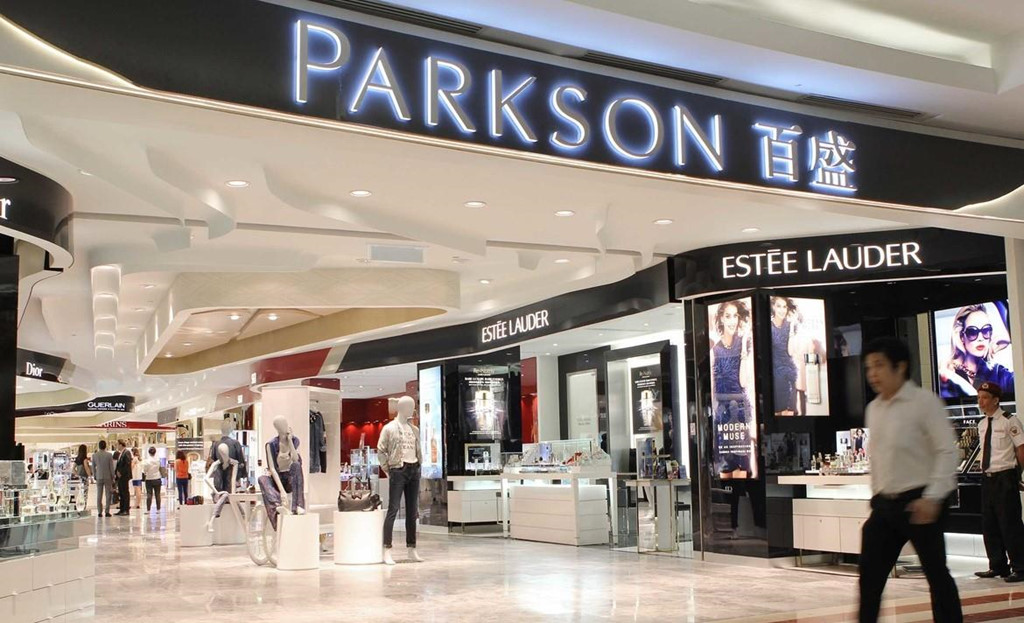 Parkson - Photo: place.vn
Compared to Vincom, Parkson's retail prices are a little bit less expensive. Coming to Parkson, you can also enjoy many different kinds of food such as Vietnamese food, Japanese Kitchen, KFC, Lotteria, and Thai Hot pot. The food area of Parkson is not as big as Vincom, though. One thing special about Parkson Hung Vuong Plaza District 5 is the CGV cinema on the 7th floor. CGV is one of the biggest and most modern movie theaters now in Vietnam.
Diamond Plaza 
Located at 34 Le Duan Street, District 1, just adjacent to Notre Dame Cathedral, Diamond Plaza is also a big shopping mall in Ho Chi Minh City. Diamond Plaza is older than Vincom but it still attracts many fashion fans visiting every day with the appearance of many famous brand names for clothes, accessories, cosmetics, and toys.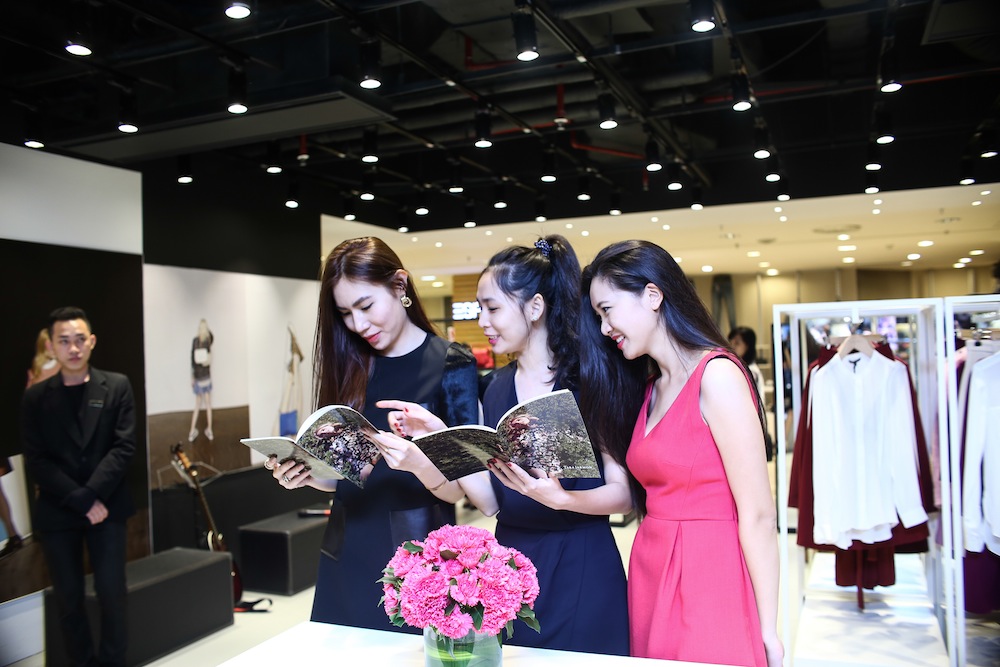 Diamond plaza - photo: Bazaarvietnam
The goods offered by Diamond Plaza are suitable for people from many walks of life. You do not have to be extremely rich to be able to shop in Diamond, which makes it more popular for many shoppers. Diamond Plaza differentiates itself from other shopping malls with the abundant food court. It is situated on the 4th floor, the same location as the K-Market supermarket and kitchenware. Multiple well-known restaurants can be found here namely Tous Les Jours, Dimsim House, Viet Deli, Thai Fusion Express, and Long Monaco.
Moreover, Diamond Plaza has a movie theatre named Lotte Cinema on the 13th floor. Lotte Cinema is also one of the biggest movie theatres in Ho Chi Minh City where you can see the latest movie with the most modern facility.
Ben Thanh Market 
Even though Ben Thanh market is not a shopping mall like the above mentioned, it is still a big shopping venue in Ho Chi Minh City. Being a reputable historical place, Ben Thanh attracts many foreign visitors when coming to HCMC. The market hosts a vast range of commodities from casual clothes like T-shirts, shorts, jeans, dresses to traditional clothes of Vietnam: ao dai, housewares, and souvenirs.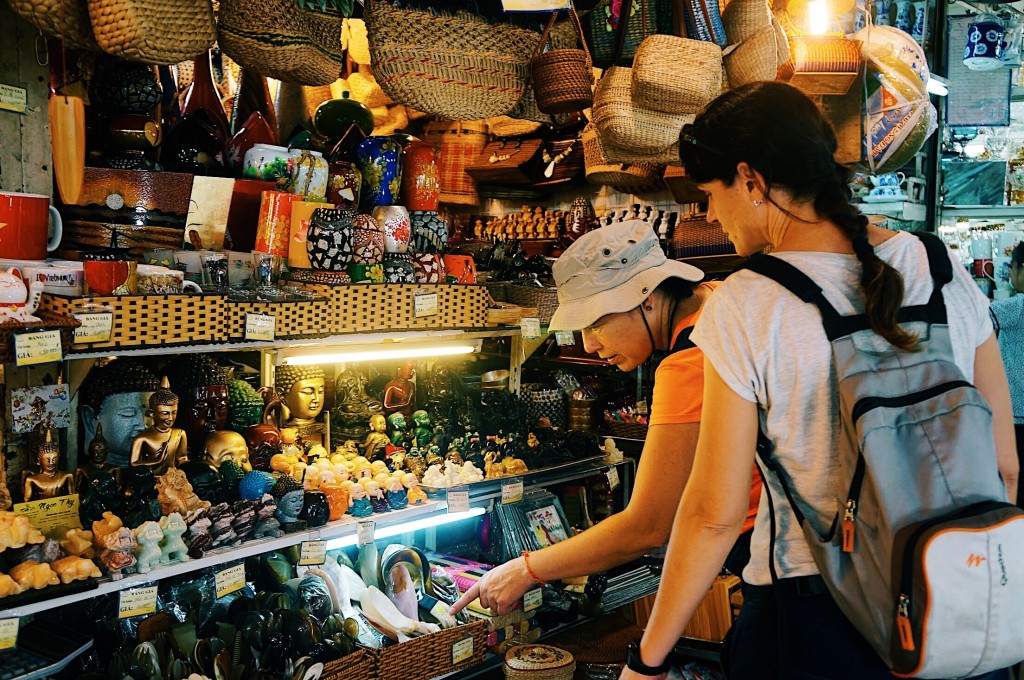 Ben Thanh Market - photo: godyThe food section at Ben Thanh Market offers many different traditional kinds of food although its sanitary conditions might not be up to the standard of typical shopping malls. Besides, there are many beautiful souvenirs that attract foreigners so much. As the price at Ben Thanh market is much more expensive than other markets, it is a good idea to negotiate the prices to get good deals for goods.
Nowzone
Nowzone shopping mall, at 235 Nguyen Van Cu, District 1, came into operation in 2009 and since then, it has become a popular destination to many people in Ho Chi Minh City. It looks more beautiful at night with all the lights hanging on the trees in the surrounding. Comparing to other shopping malls like Vincom, Diamond, or Parkson, Nowzone is suitable for average budget shoppers.
NowZone - Photo: @Nowzone.fashion.mall
Nowzone accommodates many famous brand names of foreign fashion designers like Levi's, Lee, Zara besides a good selection of Vietnamese brand names like Ninomax and Mattana. Its targeted customers are teenagers with many stores selling colorful mixed clothes. This is probably one of the reasons why Nowzone attracts mostly teenagers like students coming. The 1st, 2nd, and 3rd floor of Nowzone are for fashion, accessories, and toys.
Meanwhile, the 4th floor is the food court. Despite being not as big as other shopping malls, there is still a wide range of options for many different kinds of foods. You should buy a card first to get a deducted price every time you buy food in this food court. Finally, the 5th floor hosts a big Lotte Cinema.
Conversations (0)
Join the conversation
Conversations
Join the conversation
ALL COMMENTS (0)
There are no comments. Add your comment to start the conversation.
read next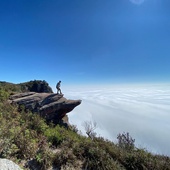 Moc Chau Town is among the top-rated tourist destinations in northern Vietnam brimming with ultramodern and natural sightseeing attractions.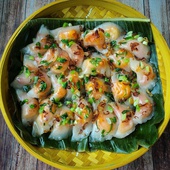 Vietnamese cuisine has long been known as among the most abundant and delicious cuisines in the world.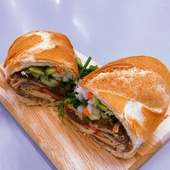 Long queues of Saigoneses, tourists, and shippers in front of the "banh mi" Huynh Hoa shop have long become a familiar scene every afternoon.