The 5 Local Tastes You Must Not Miss While in Hanoi
We thought we talked enough of Hanoi's food; well that's not true
Hanoi's food culture is so vibrant that we can spend days and nights discussing. Everyday new cafe pops up, and delicious street food now spread evenly to almost every districts of the city. Let's not forget the prime options that make Hanoi's food culture where it is today.
Xôi Xéo
Chances are you will encounter this dish in almost every outdoors market. There are even two restaurants dedicated fully to this dish in the Old Quarters. Xoi xeo is sticky rice topped with ground de-hulled mung bean and fried onion. Sometimes it can be served with eggs or steamed chicken breast on request. The serving is really filling and it is good for any time of the day but most Vietnamese have it for breakfast or lunch.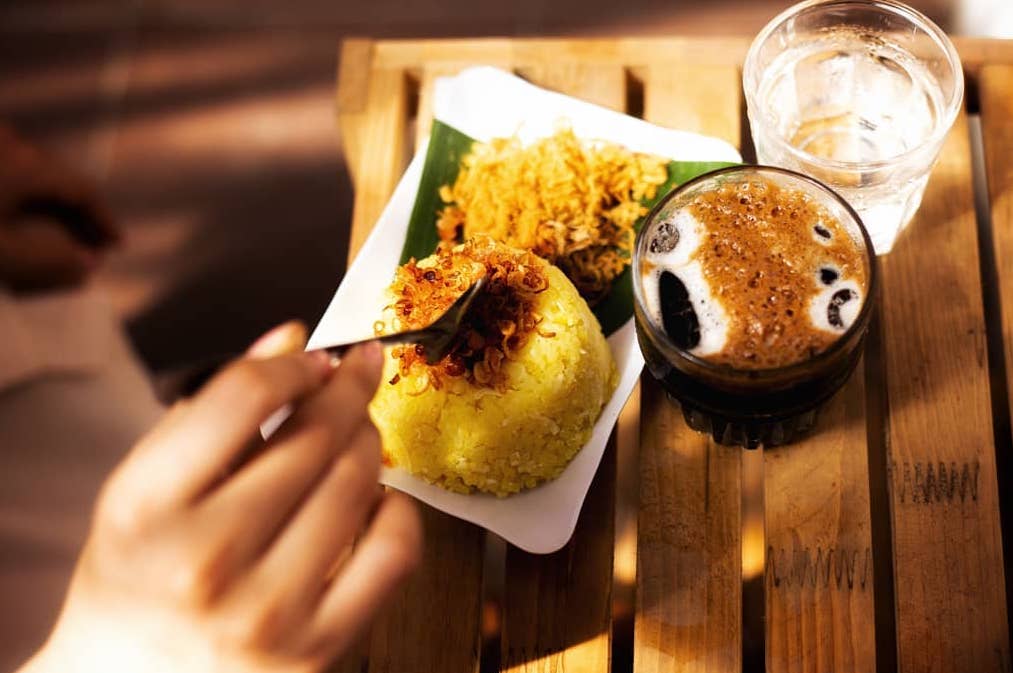 Xoi Xeo - Photo: @_quando87_
Where to try: Xoi Yen is a all time local favourite sitting just North of Sword Lake (Hoan Kiem lake) on Nguyen Huu Huan street. Ask anyone in the area and they all know what you are referring to. The price varies, without chicken, a bowl of Xoi xeo costs you about 50 cents. Have it with a glass of soy milk and you have more energy boost than a box of granola bars! (Read more about Xoi Xeo).
Bánh Cuốn
If the French has this famous delicious crepe made of wheat, egg and dairy products; Vietnamese and particularly Hanoian is proud of their steamed crepe from rice flour and water. A savoury meal, the inside stuffing contains ground pork, wood-ear and seasoning. Most street chefs make the dish right at door so look for a place that steams are coming up high. Banh cuon is served with nuoc mam, a mixture of fish sauce, sugar and lime.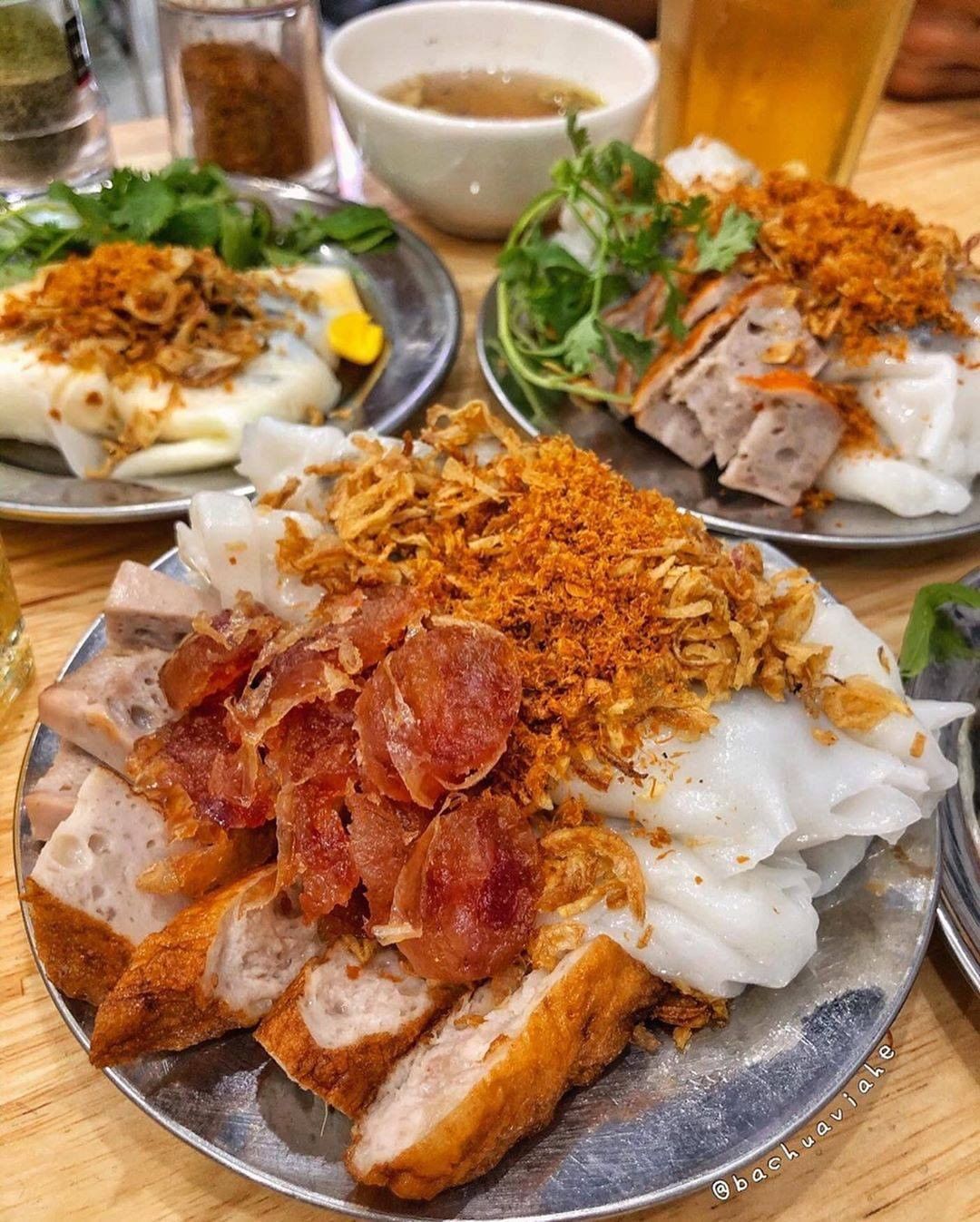 Banh Cuon - Photo: @cookat_vietnam
Where to try: Banh cuon Gia An – Ba Trieu street (opposite to Vincom tower) is a more upscale restaurants specializing in Banh Cuon. The price is not that big a difference (about $1.5 for a serving) compared with other street vendors (about 50-70 cents). Banh cuon there is made without preservative and of high hygiene condition. You can ask for a vegetarian option as well. (Read more about Banh Cuon Vietnam).
Phở (Noodle soup)
This universally famous food is best enjoyed in Hanoi, where it was "invented" in the early 20th century. Pho- or rice noodle soup- is omnipresent in Hanoi, appearing anywhere from street vendors to high end restaurant chain Pho 24. Some is served with chicken and some with beef. Each type of meat entails a variety of sub-dish, using from beef tenderloin to beef brisket, chicken wing to chicken thigh. The tip is, look for the place where locals gather the most and you know where you should order and sit down.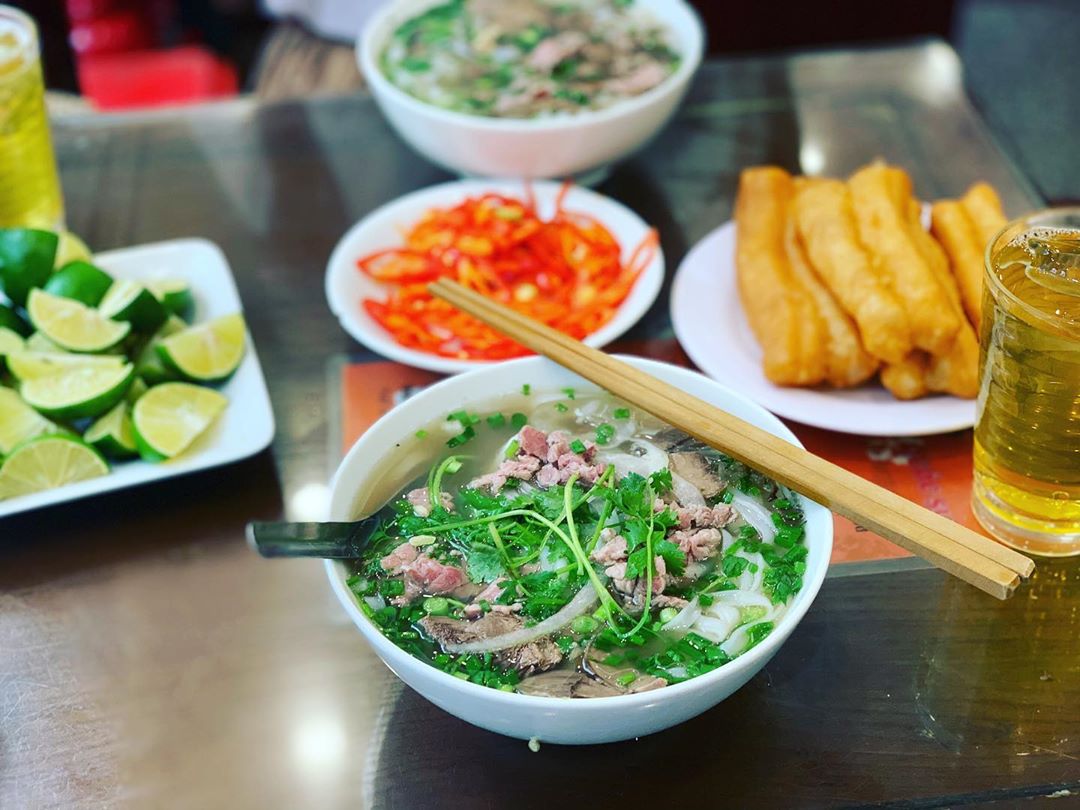 Pho - Photo: @pocavillavietnam
Where to try: Pho Bat Dan is a famous local restaurants famous for its pho bo (beef rice noodle soup). Located in the Old quarter "jungle", the store easily stands out for the long line of people waiting to be served. You are highly recommended to join the local, line up for the pho bowl and bring it to a selected table to eat (Read more about Pho)
Bún Thang
If Pho is compatible to linguine in shape, Bun is more like spaghetti. Bun thang is one of the most popular yet hidden fares in Hanoi and one can hardly find it outside of the Old quarters or a few special restaurants scattering across the city. The chicken broth is artistically done and the dish is beautifully served. Bun thang is a harmonious blend of color- the yellow of sliced egg; the white of bun; the off-white of chicken and the green of onions and herbs.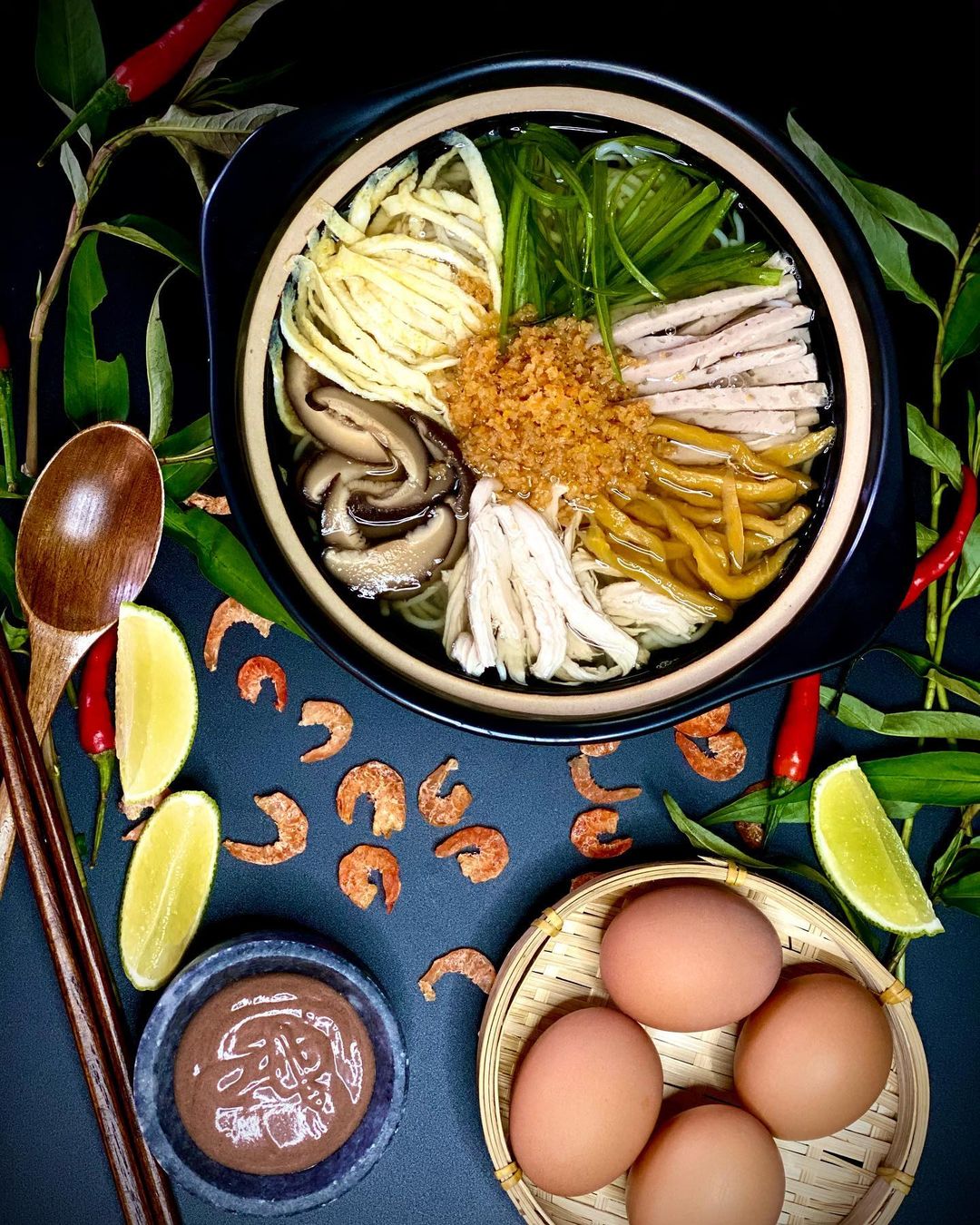 Bun Thang - Photo: @athomewithnin
Where to try: Bun thang Ba Duc on Cau Go street is a great place to try the dish. This street vendor has a limited number of seats on the pavement but you will be surprised how many people can fit in the two storey old house behind the stall. Enjoy bun thang in such a setting gives the meal enormous highlights in your trip to Hanoi.
Cha Ca La Vong
You think you have read about this name somewhere and yes, you are right. Cha ca La Vong is listed as one of the top 100 things you gotta try before you die by many cuisine experts. It is exquisitely grilled fish served with bún, peanut, green onions, dills and shrimp paste. The fish is carefully chosen so that there are not too many bones and fishy smells. A glass of bia hoi or tra da will definitely give your meal more flavour.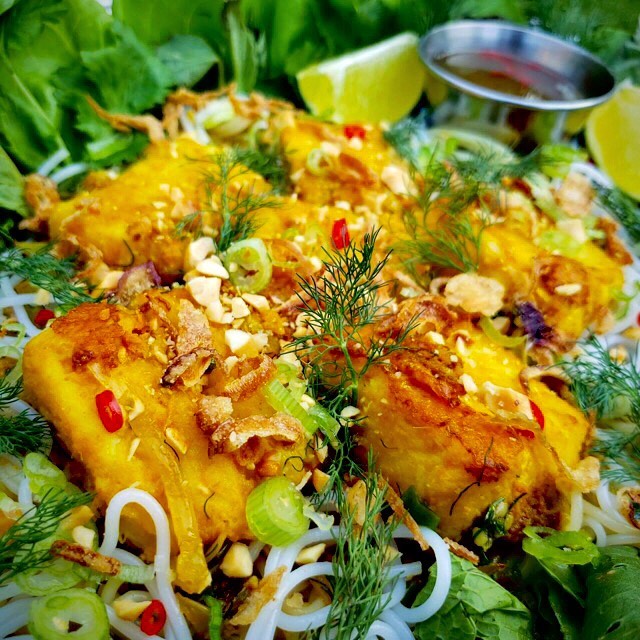 Cha Ca La Vong - Photo: @thegastropologist
Where to try: Cha ca La Vong restaurant on 14 Cha Ca street is renowned nationally and internationally for its tradition and quality of serving the dish. It is much more expensive than other local food but the fact that you are sitting in one of the oldest house in Hanoi, served by the most traditionally styled chef is all worth it. ($6-8, with drink)
Conversations (0)
Join the conversation
Conversations
Join the conversation
ALL COMMENTS (0)
There are no comments. Add your comment to start the conversation.
read next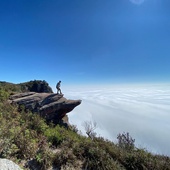 Moc Chau Town is among the top-rated tourist destinations in northern Vietnam brimming with ultramodern and natural sightseeing attractions.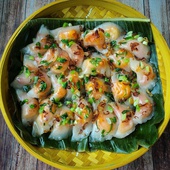 Vietnamese cuisine has long been known as among the most abundant and delicious cuisines in the world.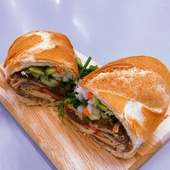 Long queues of Saigoneses, tourists, and shippers in front of the "banh mi" Huynh Hoa shop have long become a familiar scene every afternoon.