The 7 Best Tailors in Hoi An
Bespoken clothes and shoes for a fraction of what you would normally pay back at home
Many tourists come to Hoi An in the hope of having tailored clothes within just a few days and at reasonable prices. Since there are nearly 400 cloth shops and tailor shops compact in this small town, there is a wide assortment for customers of all tastes to select. However, this multitude of shops also results in the fact that most tourists find themselves overwhelmed when picking the one among these.
YALY COUTURE
Yaly is probably the best-known name if you ask for a good tailor in Hoi An Town. The shop is characterized by professionalism, an abundance of fabric available in town, and high quality. It's a good place to have elaborate items made: apparel with sequins, ruffles, multiple layers of fabric, beadwork, and embroidery, etc. Despite being the most expensive in town, Yaly has won acclaim as the higher prices go with the higher and guaranteed quality and efficient service.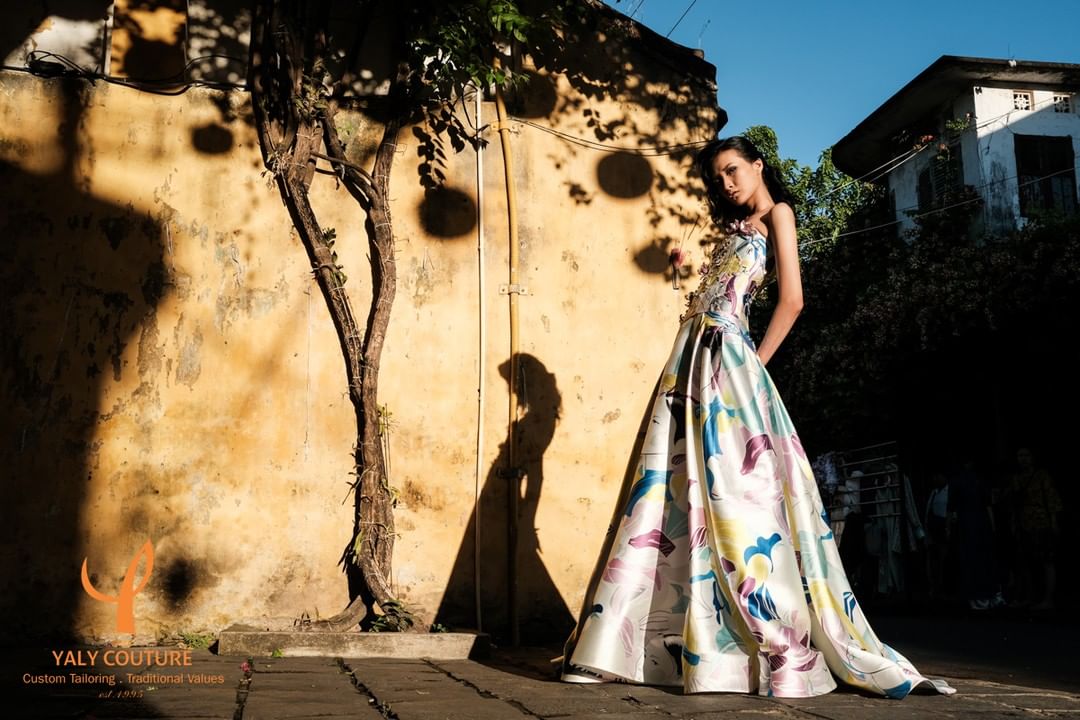 Yaly Couture - Photo: @yalycouturetailor
Showroom 1: 47 Nguyen Thai Hoc Street, Hoi An, Viet Nam. Tel: +84 235 2212 474. Email: 47nth@yalycouture.com
Showroom 2: 47 Tran Phu Street, Hoi An, Viet Nam. Tel: +84 235 3861 119. Email: 47tp@yalycouture.com
Showroom 3: 358 Nguyen Duy Hieu Street, Hoi An, Viet Nam. Tel: +84 235 3914 995. Email: 358ndh@yalycouture.com
A DONG SILK
Established in 1997, A Dong Silk is especially favored for its quality and attentive service. The secret of A Dong Silk's success may lie in their care to customer satisfaction since most customers appraised the staff there for being very friendly and patient, as well as their knowledge of how the fabrics work with different garments and their high tailoring skill. Their wide range of fabric can also please most people.Not a cheap one but still definitely reasonable for such a high quality of clothes and service like that!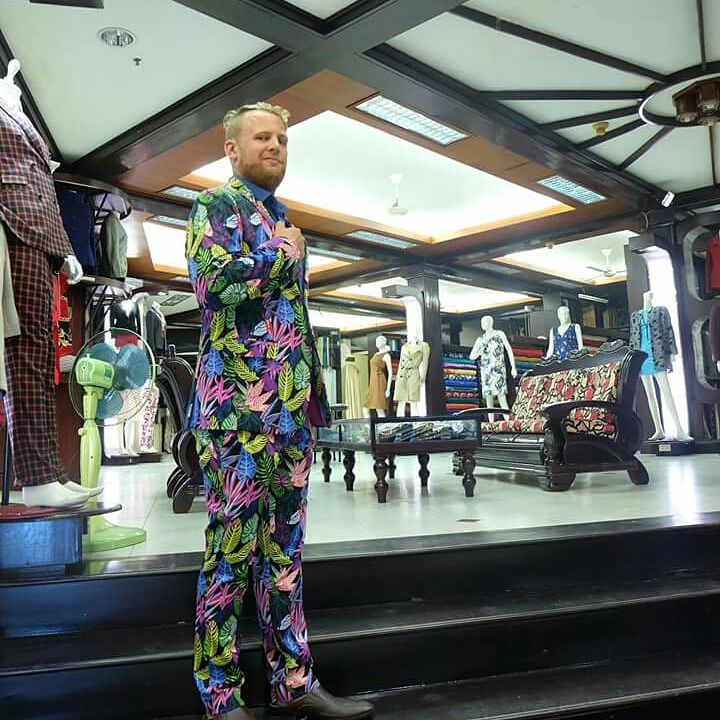 A Dong Silk - Photo: @adongsilk
Address: 40 Le Loi, Hoi An.
Tel: (+84.510)3 910579/3 861386 
Email: info@adongsilk.com 
LANA TAILOR
Lana has a large selection of designs to choose from. Though this shop has a better choice of designs and fabrics for women than for men, anyone can possibly be impressed by the amazing girls at this tailor. Their enjoyment of work and their hospitality can make having clothes at Lana a really memorable experience. So if you're looking for a reasonably priced shop, not the upmarket like Yaly but still with good quality, Lana isn't a bad idea.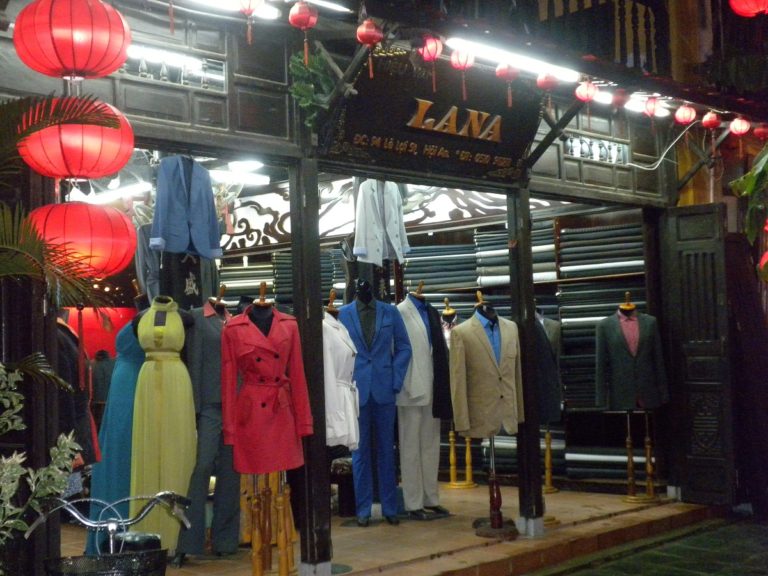 Lana Taylor - Photo: @ asinglebag.wordpress.com
Address: 130 Tran Phu St. /94 Le Loi St 
Tel: +84-510.2212240/ 84-510.3911211
BAO KHANH SILK
This popular tailor specializing in made-to-measure fashion, formal wear, and casual clothing has once been featured in The Sunday Times Travel as the best cloth shop in Vietnam and the second in 25 best cloth shops in the world. Bao Khanh has a dazzling range of silks, a talented team of tailors, and wallet-pleasing prices.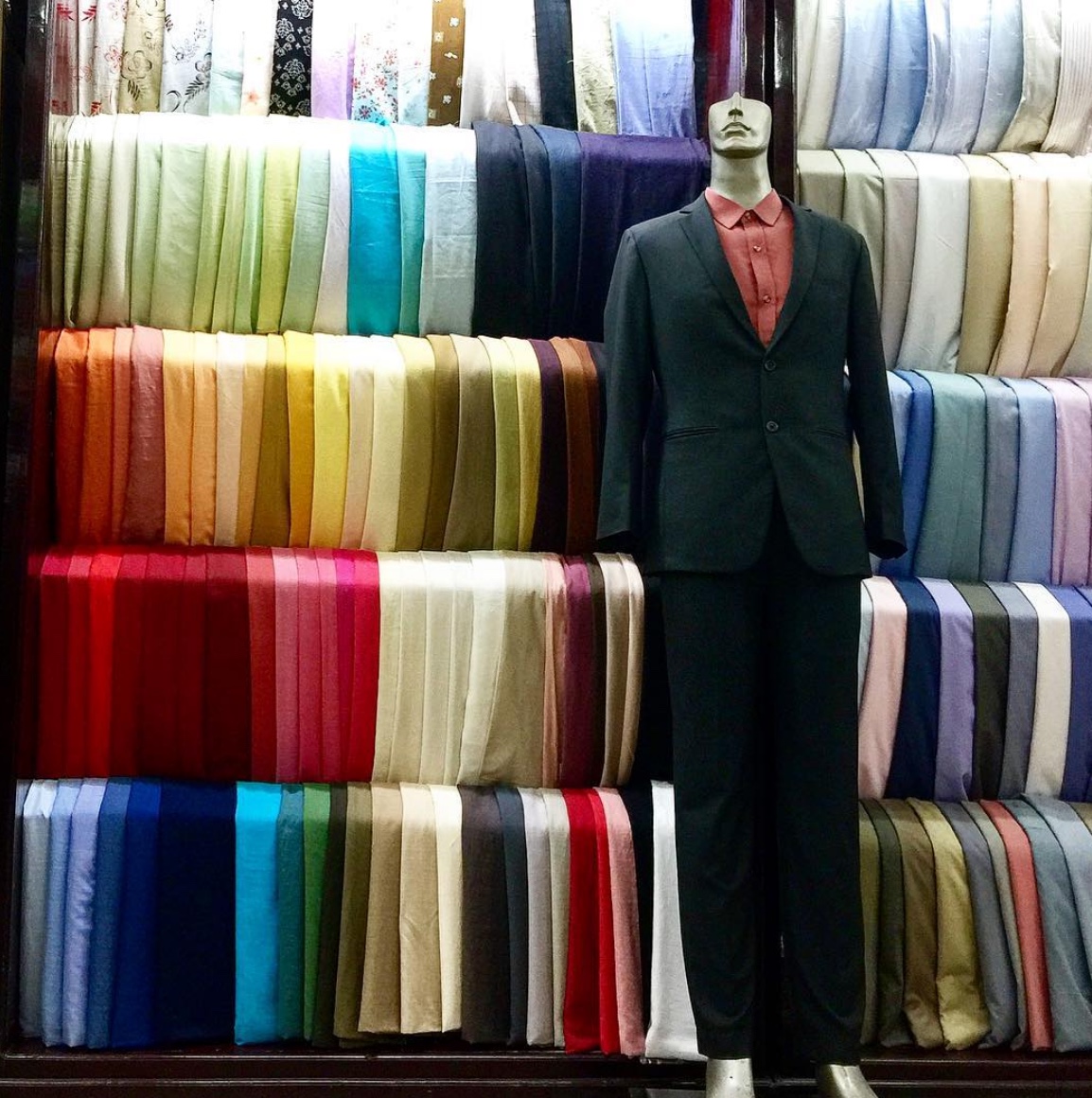 Bao Khanh Silk - Photo: @princess_in_transit

Address: 101 Tran Hung Dao St., Hoi An, Vietnam. 
Tel: +84-510. 3861 818
Email: baokhanhsilk@vnn.vn
THU THUY
Thu Thuy is the oldest and might be one of the most expensive tailors in town. The shop sprawls in a space of 1000m2, being the largest tailor shop there. Named for its owner - Madame Thu Thuy, this shop has been in business since 1989. Ever since then, they have well-maintained and developed their name as one of the best places for tourists to have a deluxe suite, or beautiful and fitted dress made-to-measure in the shortest time. In addition, with their attention to details, smiling service, and pleasant surroundings with a coffee bar and free Internet access, this shop can give you real pleasure.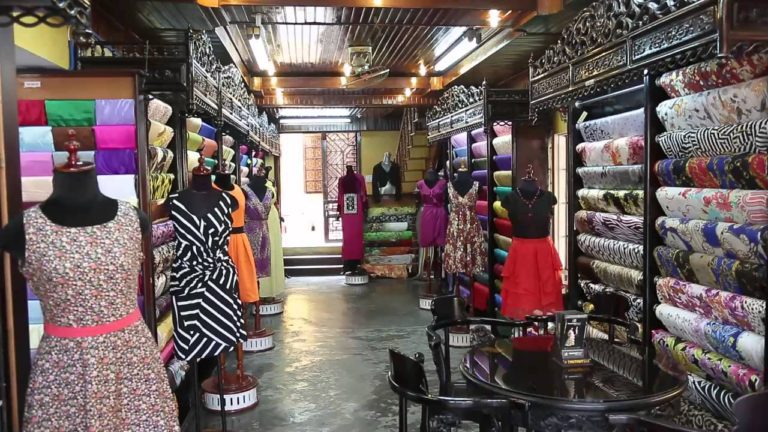 Thu Thuy  - Photo: Thuthuysilk
Address: 60 Le Loi St.,/54 Nguyen Thai Hoc St./88 Tran Phu St., Hoi An.
Tel: 84-510.3861699/84-510910699/84-510.3911699 
Email: tthuy.ha@dng.vnn.vn
TONY the TAILOR
Tony and his family opened their tailor shop in 1996. Despite being a little outside of the main traffic area, the family-run shop is still very highly regarded since they have a great reputation for warm, friendly service and reasonable prices. Men's suits are especially well done here and men also like this place more since the owners can give them a lot of advice on the materials.
Photo: @ajbforth

Address: 294 Nguyen Duy Hieu, Hoi An
Tel: (84-510) 3861 923
B'LAN SILK
This tailor store is within an old house, built more than 200 years ago. Therefore, customers can have a free tour around the house before having their clothes made by professional and skillful staff. The owner of the house and the shop is Ms. Bich Lan (B'Lan) who is very sweet, hospitable, and known for her "no-bargaining policy". Here every customer can be sure that they all get fixed but very reasonable prices.At present, the shop even has a branch in the US: 7706 Mesa Ranch Trl – Houston – TX 77083 – USA. Tel: + 1 337 292 7906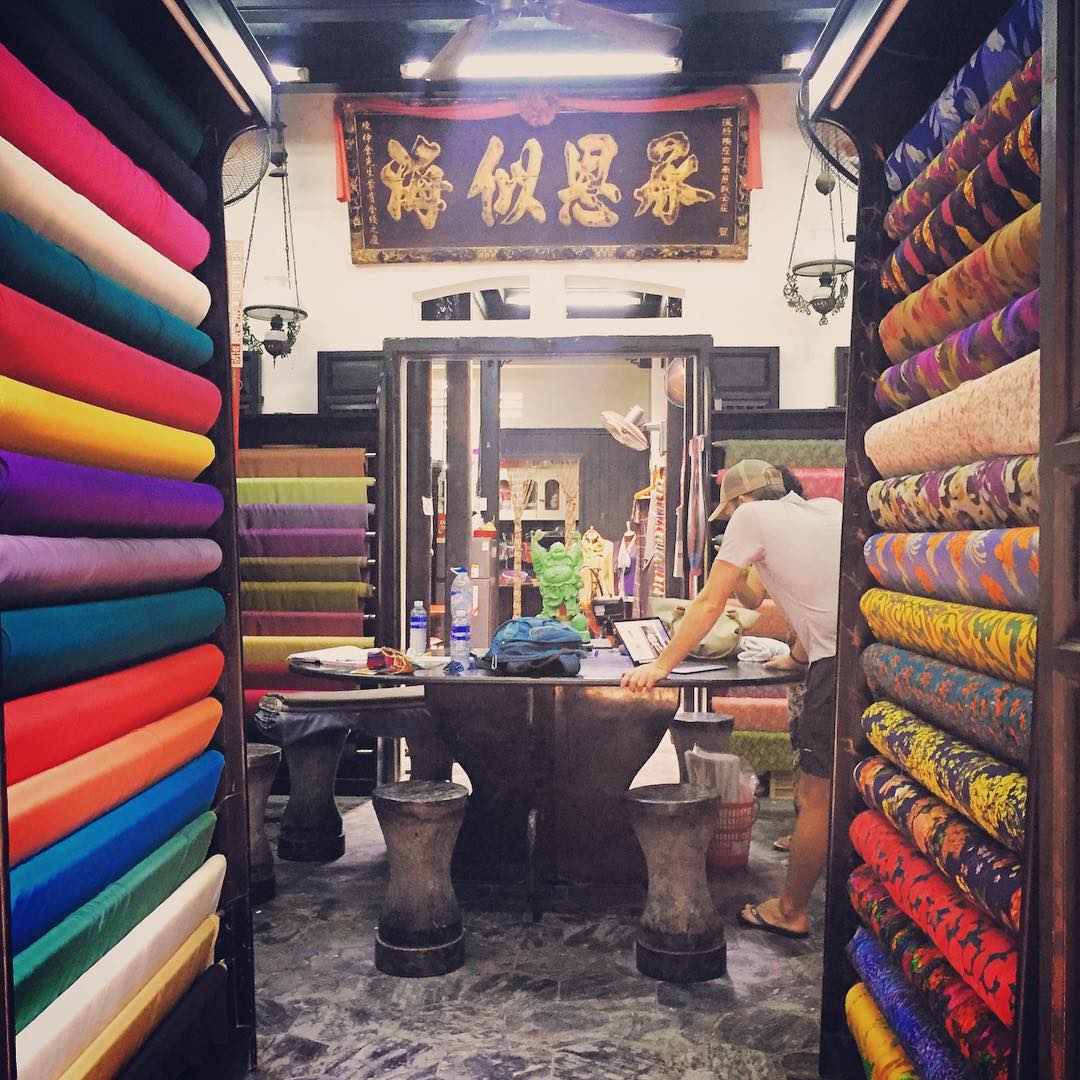 B'Lan Silk - Photo: @hello_and_thank_you
Address: 23 Tran Phu Street
Tel: +84-510.3861866
Email: bichlan@dng.vnn.vn or bichlan456@yahoo.com.vn
Conversations (0)
Join the conversation
Conversations
Join the conversation
ALL COMMENTS (0)
There are no comments. Add your comment to start the conversation.
read next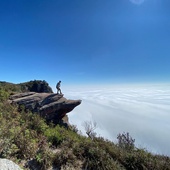 Moc Chau Town is among the top-rated tourist destinations in northern Vietnam brimming with ultramodern and natural sightseeing attractions.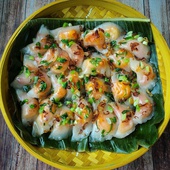 Vietnamese cuisine has long been known as among the most abundant and delicious cuisines in the world.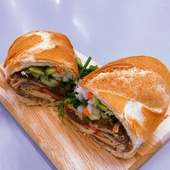 Long queues of Saigoneses, tourists, and shippers in front of the "banh mi" Huynh Hoa shop have long become a familiar scene every afternoon.