Have You Watched These Vietnamese Modern Classic Movies?
Check out Amazon Prime or Netflix if you want to get a head start.
This time Vietnam Online's editors bring you the must-watch movie of Vietnamese film industry. All of them are not only nominated for prestigious international awards but also a pride of Vietnamese people. And thanks to all these international launching ceremony, all these movies can be found with full English subtitle!
Pao's Story (Chuyen Cua Pao)
Pao's story is the tale of Pao, a H'Mong girl lives high in the mountain. The film describes the complicated family with 1 husband and 2 wifes. Pao, the daughter, also has her own lover – Chu. Kia – the first wife left many years ago. Sim – the second wife rarely stays at home. Pao witnesses her missing mother – Kia with a strange man when she goes to Tet market with Chu. When she backs home, she sees Kia in the arms of her dad.
Pao flees away and falls. Kia – her mother comes out and sees Pao's bleeding. Pao's story stars Hai Yen as Pao and Nhu Quynh as Kia, directed by the Vietnam famous director Bui Thac Chuyen and has won 4 "Golden Kite" awards in Vietnam Movie Contest 2006, with a "Best Main Actress" awarded to Hai Yen.
Genres: Drama
Pao's Story -Photo: Phimvietsub
Living in Fear (Song Trong So Hai):
Being the first movie in Director Bui Thac Chuyen's career, Living in Fear tells the story of Tai, a former soldier from Army of the Republic of Vietnam. After the liberation of Vietnam, Tai lived in Ninh Thuan and in order to earn money for his family, Tai followed Nam Duc – an ex soldier of Rebellion Army of the South Vietnam to dig up the bombs and mines to find steels and iron.
Tai invented a new method to dig up the mines – from the behind, safer than the previous way which takes the mines from above. Moreover, he grew plant in each holes leaf by the mines. Tai afterward was summoned by the government because of illegal mines exploring, but was freed since he had deactivated a huge numbers of mines and bombs. Living in Fear partners with NHK (Japan) and stars Tran Huu Phuc as Tai.
Genres: Action
Song Trong So Hai - Photo: Tienphong
The Rebel (Dong Mau Anh Hung)
The Rebel Vietnam Movie
Officially released in April 2007, The Rebel has a very familiar topic: Vietnam rebellions against French Colonials. The film story happened in 1922. Sy (Dustin Nguyen), a Vietnamese officer serves for French Colonials was promised a higher position if he could capture De Canh – the leader of a group of Vietnam patriots against the French.
Sy used Cuong (Johnny Tri Nguyen) – his lower officer as a spy in order to seek the head quarter of De Canh. Cuong helped Thuy (Ngo Thanh Van) - De Canh daughter to escape from Sy's jail to back to De Canh's head quarter. Cuong wanted to talk to his father – Tham Nguyen (Chanh Tin) for the last time. Cuong changed his mind due to the terrible truth of his people, and killed Danh – Sy lieutenant. Cuong and Thuy came back to De Canh's head quarters, did not kbow that Sy was following them.
De Canh was captured and transferred to the city. On the way to the city, Sy knew that he was cheated. His position would be given for a new French officer. The new officer insulted Sy with his pass, and Sy killed him, flamed De Canh for that. Cuong and Thuy launched a campaign to rescue De Canh ad succeeded. Sy was killed by Cuong anh Thuy.
Genres: Action, Drama, Romance
Dong Mau Anh Hung - Photo: Vietnamnet
The White Silk Dress (Ao Lua Ha Dong)
The White Silk Dress
Director Luu Huynh has produced a very touching film in 2006. The White Silk Dress tells the story about a couple: Dan (Truong Ngoc Anh) and Gu (Quoc Khanh) living in Hoi An. They are so poor that the only thing they have is an "Ao Dai" made from Ha Dong silk – a dress that Gu gave Dan upon their marriage. When they have the fourth daughter, the mother must go to sell her milk for an old man in order to survive. Gu knows about it and gets very angry, blames and insults Dan terribly.
Dan must tear her married dress to make "ao dai" for her daughters to go to school. And the two girls – Hoi An and Ngo must exchange the dress quickly in the noon time (since Hoi An goes to school in the morning and Ngo has class in the afternoon). The sacrifice of Hoi An's mother is the root for her to write a great assignment. When she presents it in front of the school, a bomb falls down. All people's dead, and Dan nearly falls when she witnesses her beloved child, burned in the precious dress of the family. Among many war films of Vietnam, The White Silk Dress is one of the best.
Genres: Drama, Tragedy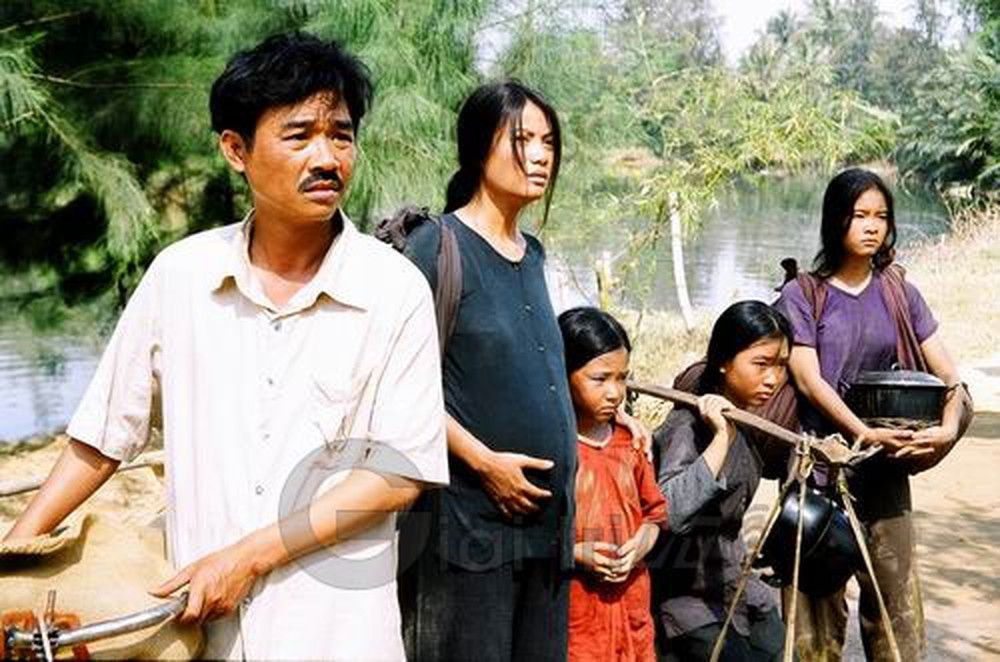 Ao Lua Ha Dong - Photo: Baomoi
The Buffalo Boy (Mua Len Trau)
The Buffalo Boy Vietnamese Movie
This 102-minute movie is a popular tale of Kim (Le The Lu) – a young man from the South of Vietnam. In the South of Vietnam, in the rain season, the flood comes to turn the land into lakes. Buffalos have lost their source of food, and the owners has hire a people to "len" – lead the buffalos to seek for food, and Kim does this job. The movie has drawn a very impressed picture of the South, especially the scene with more than 1000 buffalos swimming in the water. The movie was directed by Nguyen Vo Nghiem Minh, a Vietnamese directors lives abroad, and consider a rhapsody of nature and people of the South.
Genres: Drama
Mua Len Trau - Photo: @anhphung_1411
Conversations (0)
Join the conversation
Conversations
Join the conversation
ALL COMMENTS (0)
There are no comments. Add your comment to start the conversation.
read next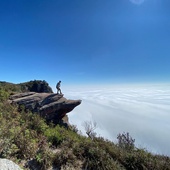 Moc Chau Town is among the top-rated tourist destinations in northern Vietnam brimming with ultramodern and natural sightseeing attractions.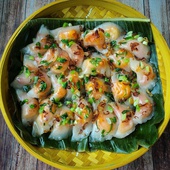 Vietnamese cuisine has long been known as among the most abundant and delicious cuisines in the world.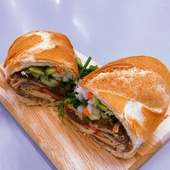 Long queues of Saigoneses, tourists, and shippers in front of the "banh mi" Huynh Hoa shop have long become a familiar scene every afternoon.