A Glance Of The Weirdest Hotels In Vietnam
More than merely finding a place to let your hair down, you may expect a little exotic lodge with unique features. Ranging from wacky to unbelievable hotels and hostels, these accommodations across Vietnam will entertain and sometimes even frighten you when you stay.
1. 1001 Đêm Hotel - a "birdcage" hotel 
1001 Night Hotel boasts an exotic, not-to-miss hotel for couples on their romantic honeymoon in Ho Chi Minh City. A dark bedroom where the bed is placed inside a giant iron birdcage and embraced by a sparkling galaxy definitely captures your own senses. Additionally, the room interior features a harmony of red and black colors, not too bright and not too dark. This results in a mysterious and a bit scary ambiance.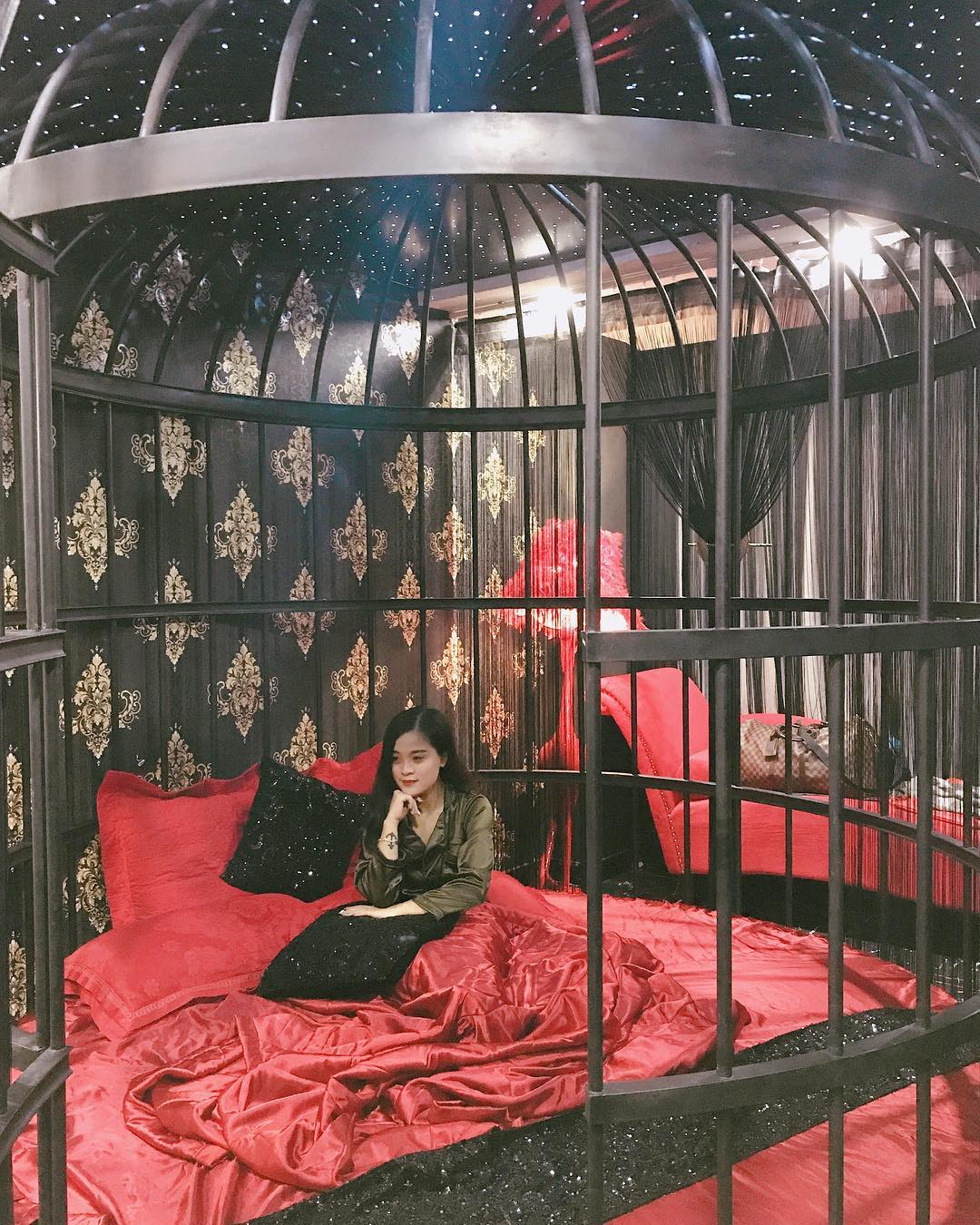 Photo: @tranlylyy
Address: No.30, Street 7, Trung Son Residential Area, Binh Chanh District, Ho Chi Minh City
2. DalatOtel - a circle homestay
DalatOtel with its one-of-a-kind colorful circle accommodations is a dreamy destination for seasoned backpacking travelers. This vivid and youthful homestay is nestled into a steep mountainside thus you can expose to the airy and fresh atmosphere. The rooms are not spacious yet cozy and well-appointed with necessary amenities. From your rooms, you are able to contemplate multi-colored flower gardens and picturesque surroundings.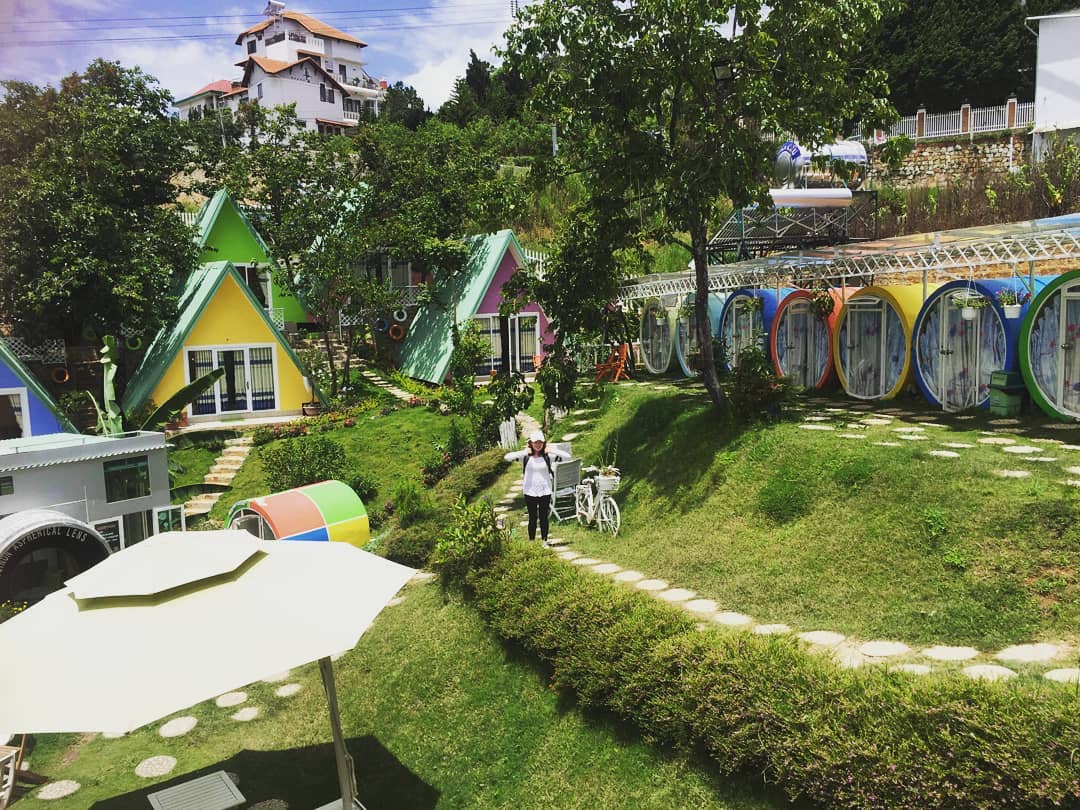 Photo: @diempinky
Address: No.75, Hung Vuong Street, Ward 11, Dalat City, Lam Dong Province
3. Crazy House Dalat
Wild and weird! There are so many things to say about this renowned extraordinary hotel in Dalat City. Perched on a hilly mountain, Crazy House, also known as Hang Nga Guesthouse differentiates itself from other French-style villas with a maze of spiral staircases, multi-shaped sculptural rooms, and rugged surfaces. Interestingly, inspired by expressionist architecture, each guesthouse is named after a plant or an animal such as Termite Room and Tiger Room.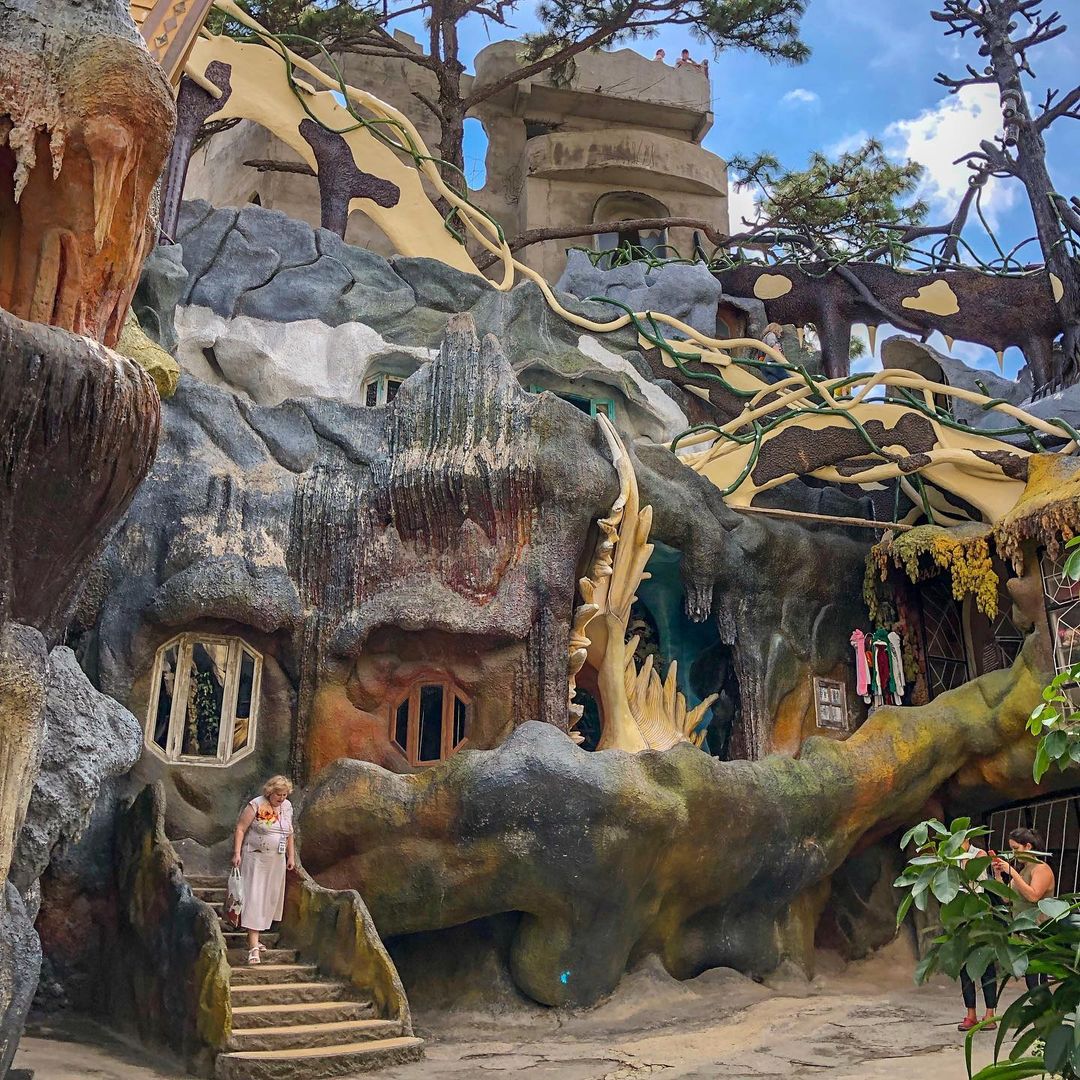 Photo: @pangpangtour123
Address: No.3 Huynh Thuc Khang Street, Ward 4, Dalat City, Lam Dong Province
4. Coco Beachcamp La Gi
The beachfront, environmentally-friendly Coco Beachcamp La Gi is an ideal base for groups of friends with exciting team-building activities. This beach camp comprises a scattering of standalone and colorful tents, well-appointed with decent facilities like mattresses, blankets, and electric fans. There are sun loungers and dining tables with shades alongside the shoreline for guests to enjoy drinks and snacks or simply relax.
Photo: @sophiestravellog
Address: Tan Phuoc, La Gi district-level town, Binh Thuan Province
Conversations (0)
Join the conversation
Conversations
Join the conversation
ALL COMMENTS (0)
There are no comments. Add your comment to start the conversation.
read next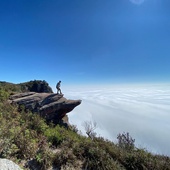 Moc Chau Town is among the top-rated tourist destinations in northern Vietnam brimming with ultramodern and natural sightseeing attractions.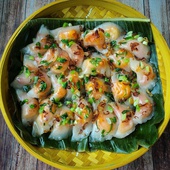 Vietnamese cuisine has long been known as among the most abundant and delicious cuisines in the world.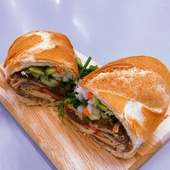 Long queues of Saigoneses, tourists, and shippers in front of the "banh mi" Huynh Hoa shop have long become a familiar scene every afternoon.