The 5 Summer Coolers of Ho Chi Minh City
And no, Gastorade is not on the list.
Feeling thirsty? Getting tired? It is time to load some new energy with drinks. We know that Bia Hoi or an ice-cappucchino will cure your cravings but while you are there, try some local drinks of Ho Chi Minh City.
Coconut Juice
Coconut juice is a helpful beverage in such hot weather like Vietnam. In Ho Chi Minh City, there are two kinds of places where you can get coconut juice: in a cafe or from the street vendors. In a cafe, a coconut costs you about $2. The good thing of having a coconut in such coffee shops is the cool and fresh atmosphere, because most coffee shops in HCMC is well-equipped with air-conditioner. Visitors can just enjoy the light sweet taste of coconut juice and relax. Another advantage is you can eat the coconut flesh by using the spoon and swirling inside out.
Unlike coconut from a coffee shop, coconut from street vendors is much cheaper. It costs less than $1 for each whole coconut. However, instead of sitting comfortably in the coffee shop, when drinking coconut juice from street vendors, you will just remain standing and finish your drinks because there is no seats available. Some people riding a motorbike often stop by a street vendor, buy a coconut, drink the juice and leave without eating the coconut flesh. Bargain is advised in case the price is much higher than expected.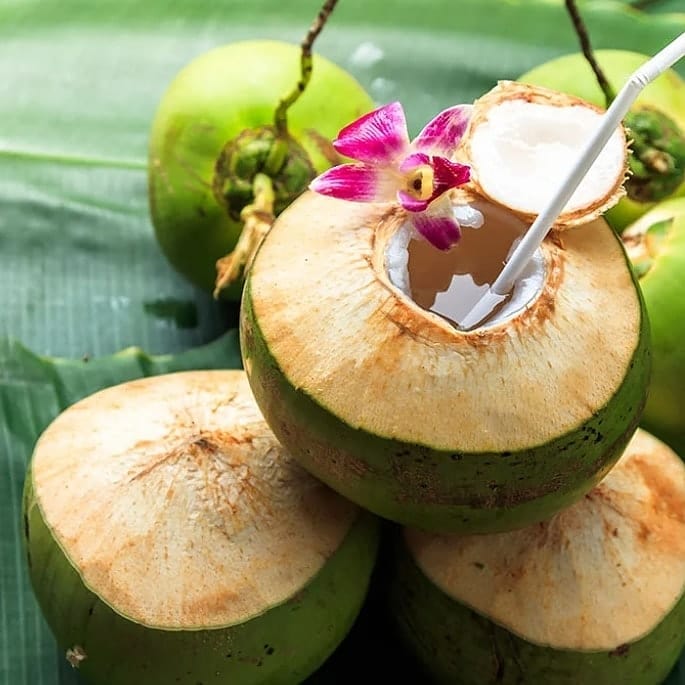 Coconut juice - Photo: @weightlossguideraktim
Sugar Cane Juice
Sugar cane juice is a popular drink in Ho Chi Minh City. With a small blending machine attached, a sugar cane juice shop does not take up too much space. When walking around the streets, you may accidentally see some or even many of them. Small chairs and stools are arranged around the small vehicle where people usually sit and talk with their friends while having drinks.
Sugar cane juice is just a simple and stress-relieving drink for it can cure thirsty, temporary hunger and sugar low situations. Besides, it is cheap. It can't cost you more than 50 cents for a glass of sugar cane juice. Recently, some people makes some changes and mix some fruits into sugar cane juice while blending, such as: strawberry and orange, which increase the flavour and thus price of a drink up to 75 cents.
Places to try sugarcane drinks: Ben Thanh market is an easy place to find sugar cane juice at affordable price. If you like discovering around the city, you may see others on the street walks almost anywhere.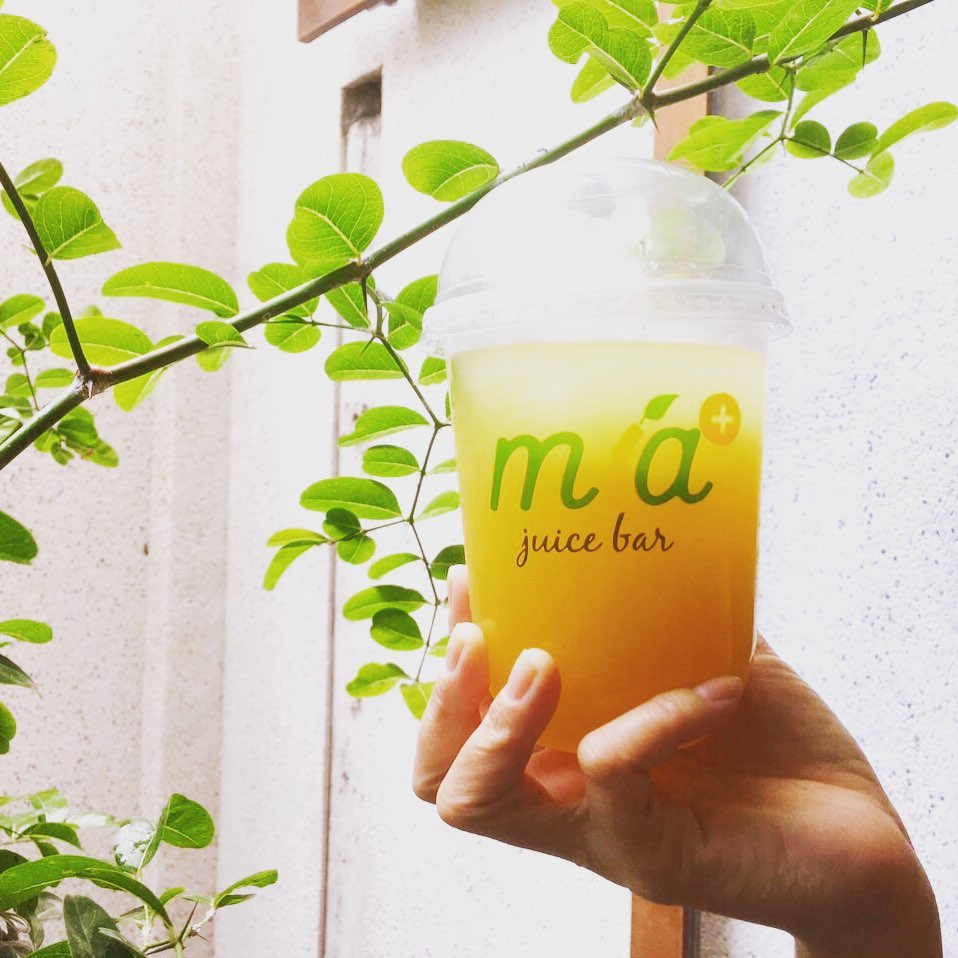 Sugar Cane Juice - Photo: @miaplusjuice
Smoothies
Smoothie is another popular and widely available option when you are thirsty. Because Vietnam is a tropical country, there are plenty kinds of exotic fruits, some of which you may never try before. A smoothie is popular due to its good effects on people's health, especially the skin.
Fruits contain lots of vitamins which are benevolent to your skin and your body as well. Unlike smoothies made in foreign countries, in Vietnam, fruits are blended with condensed milk. That's why it may taste sweeter and richer than usual but more addictive, for sure. Besides, depending the seasonal availability of the fruits, some can be found in June but aren't available in September.
Smoothies can be found at any coffee shop or even on the streets. The average price is $1-$1.5/ drink. Take-away is also available at some places. If you have special diet, such as sugar-free diet, you'd better go to a coffee shop and order your special smoothie rather than having one from the street vendors because the sweetener might not be available at these places.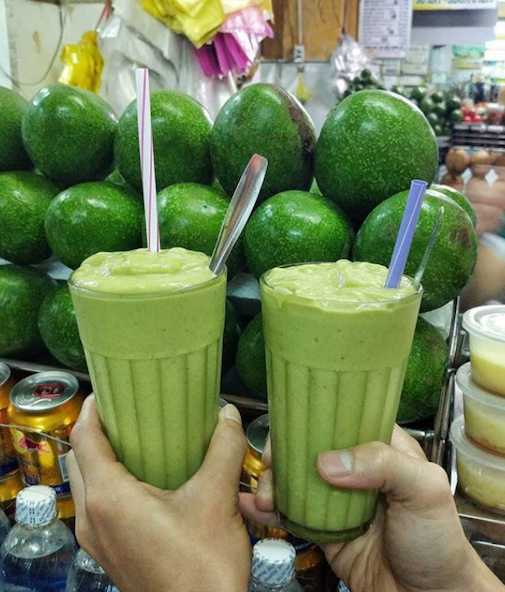 Avocado & Custard apple Smoothie - Photo: @cookat_vietnam

Iced Coffee
It would be a great mistake if one does not mention coffee when talking about local drinks in Ho Chi Minh City. Vietnamese people often drink coffee to start a new day before going to work. They can either drink it at home (home-made coffee) or at the coffee shop or even on the streets. Coffee shop in Vietnam varies from designs, architecture to pricing.
Coffee from street vendors (again?!) is the most affordable one. It costs you about 25 cents for a tall. In upscale coffee shops, price is much higher up to $2-$4/ a cup of coffee. However expensive it is, the atmosphere and backgrounds with light music all the time can make it up. Is there anything better than sitting in a relaxing environment, savoring coffee to start a new day?
Coffee in Vietnam may be stronger than any other countries'. If you are not a good coffee drinker, you may try a little bit first or else you may stay awake all that night! In hot weather, a ca phe sua da (iced coffee with condensed milk) will certainly does the job.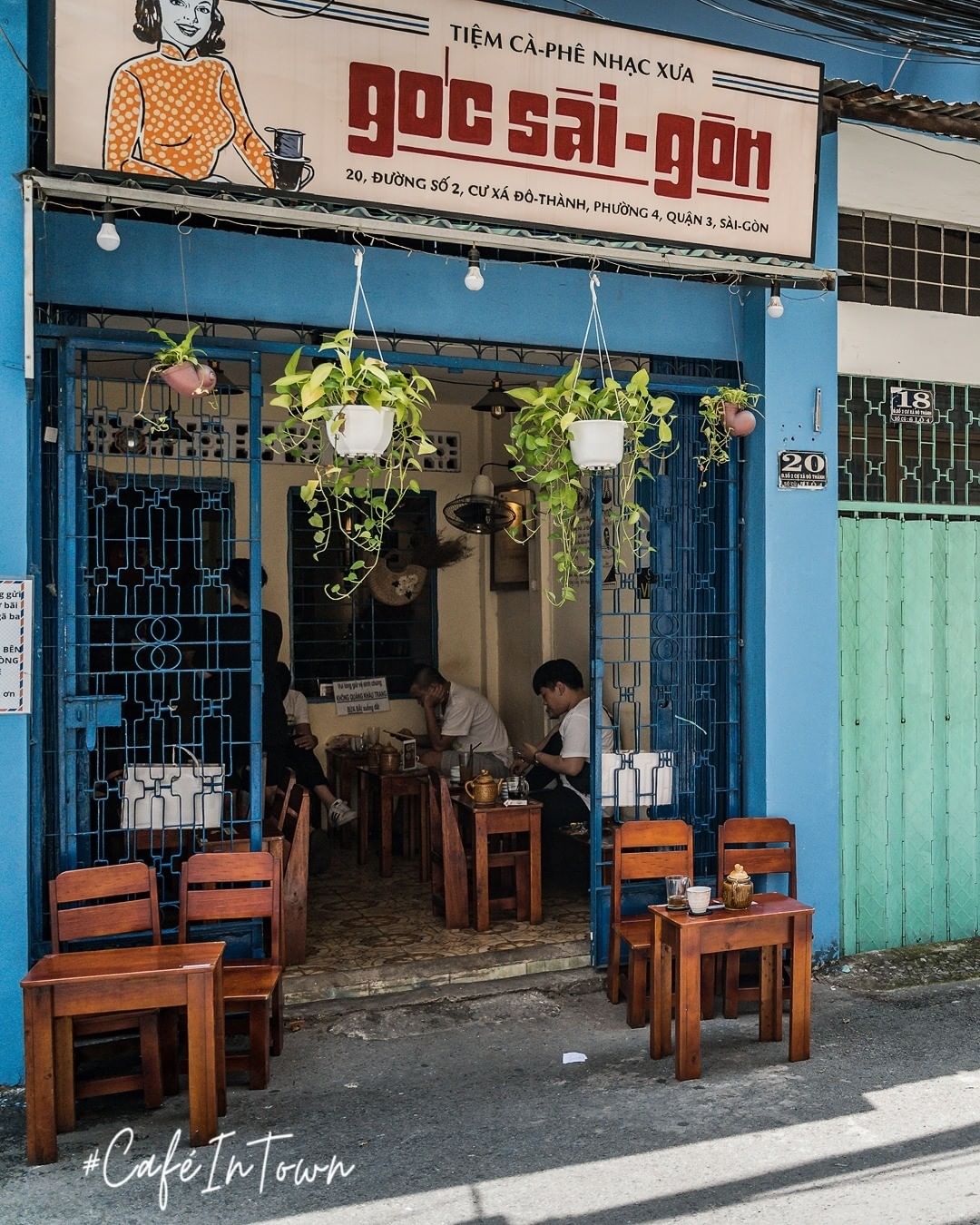 Coffee Shop in Saigon - Photo: @cafeintownvn
Nuoc Sam
Herbal tea or Nuoc Sam is a very typical drink of Ho Chi Minh City. It is made from boiling the water with some special herbal plants. These plants have a good effect on balancing self-temperature in hot weather and cool down the body as well. They can be bought at oriental medication shop along Hai Thuong Lan Ong Street, District 5.
If you have time, you can buy some and make it at home. Just boil the water with the plants for a few minutes, let it cool down in open air, then put in the fridge for later use.
For busy people, you can find some on Cach Mang Thang Tam street after passing the Cong Truong Dan Chu roundabout. It costs less than 25 cents for a Nuoc Sam, a fairly cheap price.
After drinking, you feel like your body has been recharged and revived. Fresh taste of Nuoc Sam attracts lots of people. They can't resist having a second drink. These shops are often designed for stopping-by or take-away. It might not be a great idea if you are planning to sit there for a long time!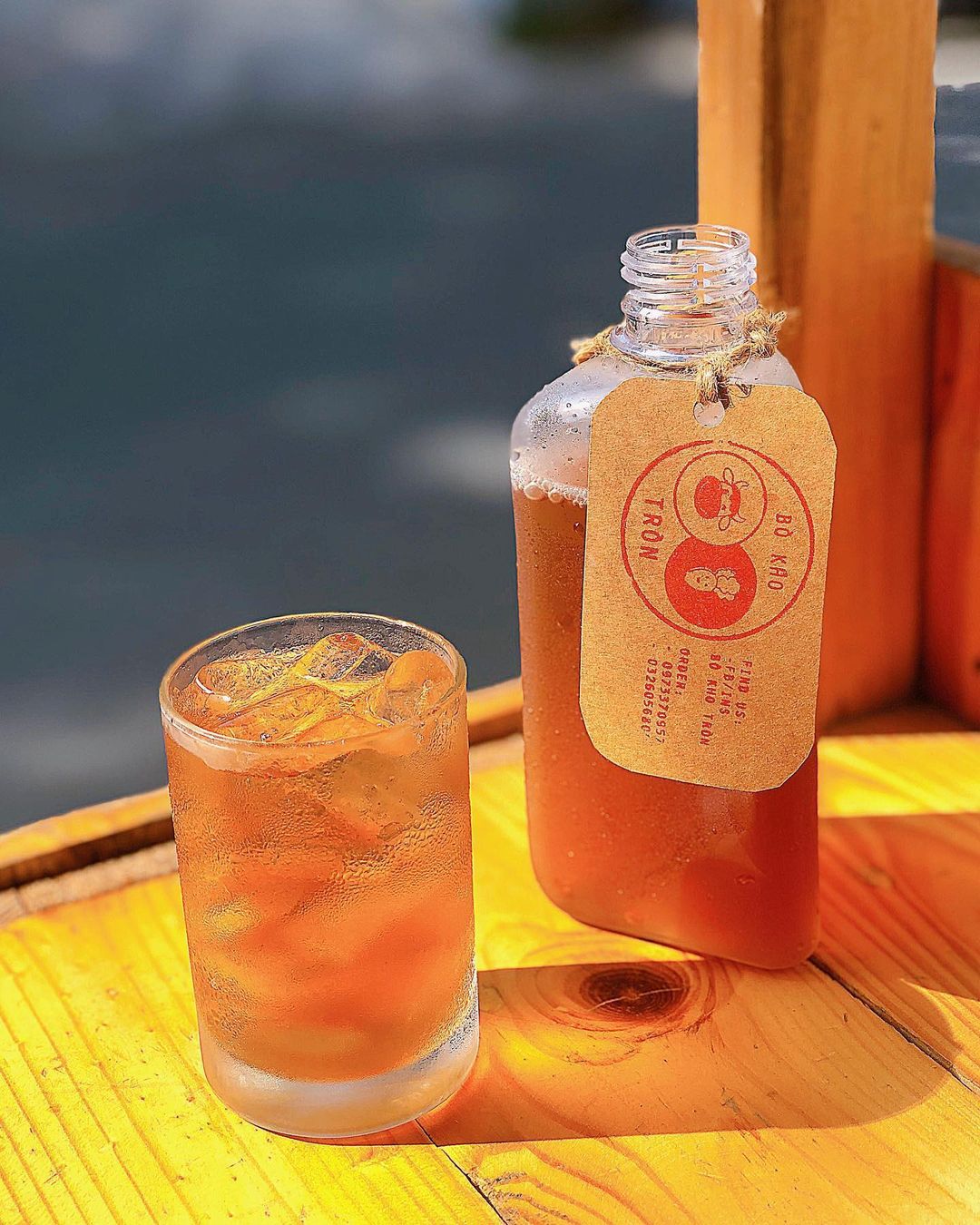 Nuoc Sam - Photo: @bo.kho.tron
Conversations (0)
Join the conversation
Conversations
Join the conversation
ALL COMMENTS (0)
There are no comments. Add your comment to start the conversation.
read next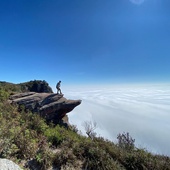 Moc Chau Town is among the top-rated tourist destinations in northern Vietnam brimming with ultramodern and natural sightseeing attractions.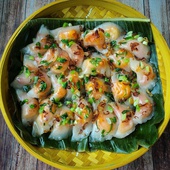 Vietnamese cuisine has long been known as among the most abundant and delicious cuisines in the world.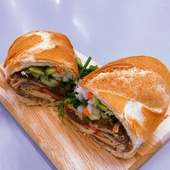 Long queues of Saigoneses, tourists, and shippers in front of the "banh mi" Huynh Hoa shop have long become a familiar scene every afternoon.