Challenge Yourself With Vietnam's 5 Strangest Dishes
It is time to travel throughout Vietnam and look for some of the most exotic delicacies in each region. Some can be considered disgusting, gross, or just different, yet do not miss opportunities to try new tastes apart from a list of Vietnamese conventional cuisine. Here we have compiled the top 5 Vietnam's strangest dishes that you should enjoy one time.
1. Nem Chua (Vietnamese fermented pork rolls)
Nem chua may be weird to some foreigners but it is among the favorite specialties of Vietnamese people. Raw meat rolls after being fermented with salt, sugar, garlic, etc. carry authentic sweet, sour, salty, and spicy flavors. Each region in Vietnam has its typical ways to vary this dish however, the primary flavor remains.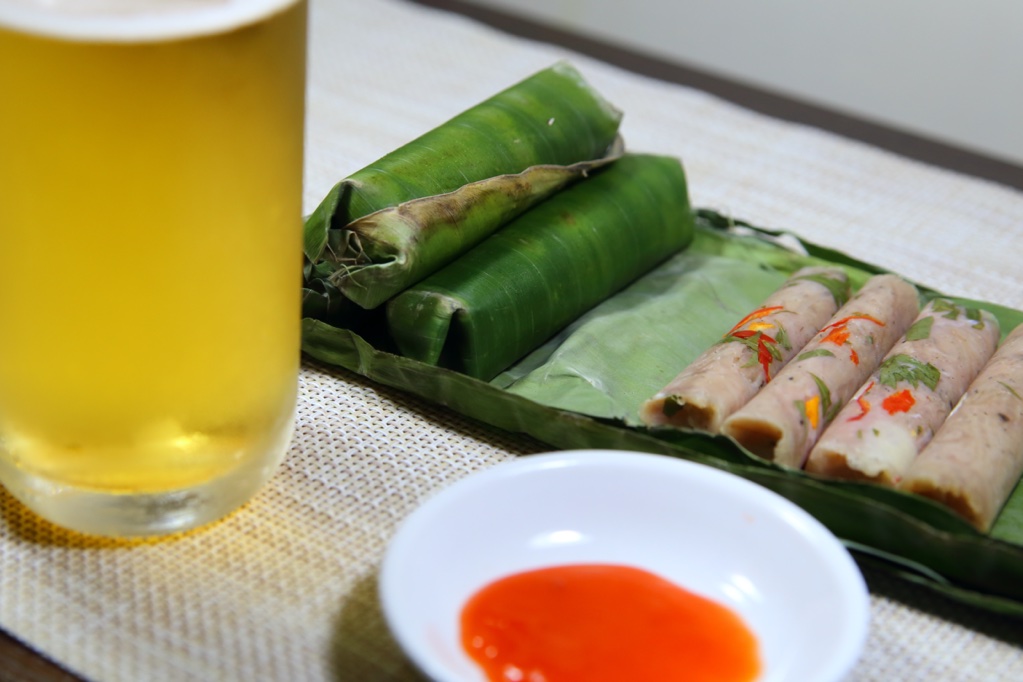 Nem Chua
Although Vietnamese fermented pork rolls taste well by eating directly, you should also try fried nem chua which is a bit greasy and best to be served with Coke or beer.
2. Chân gà sả ớt (chicken feet marinated with lemongrass and chili)
Sweet and spicy chicken feet marinated with lemongrass and chili is a favorite snack for all Vietnam people, especially youngsters. You can find chicken feet literally in almost all street food stalls in Vietnam because it is a hot and cheap dish served with beer and other drinks.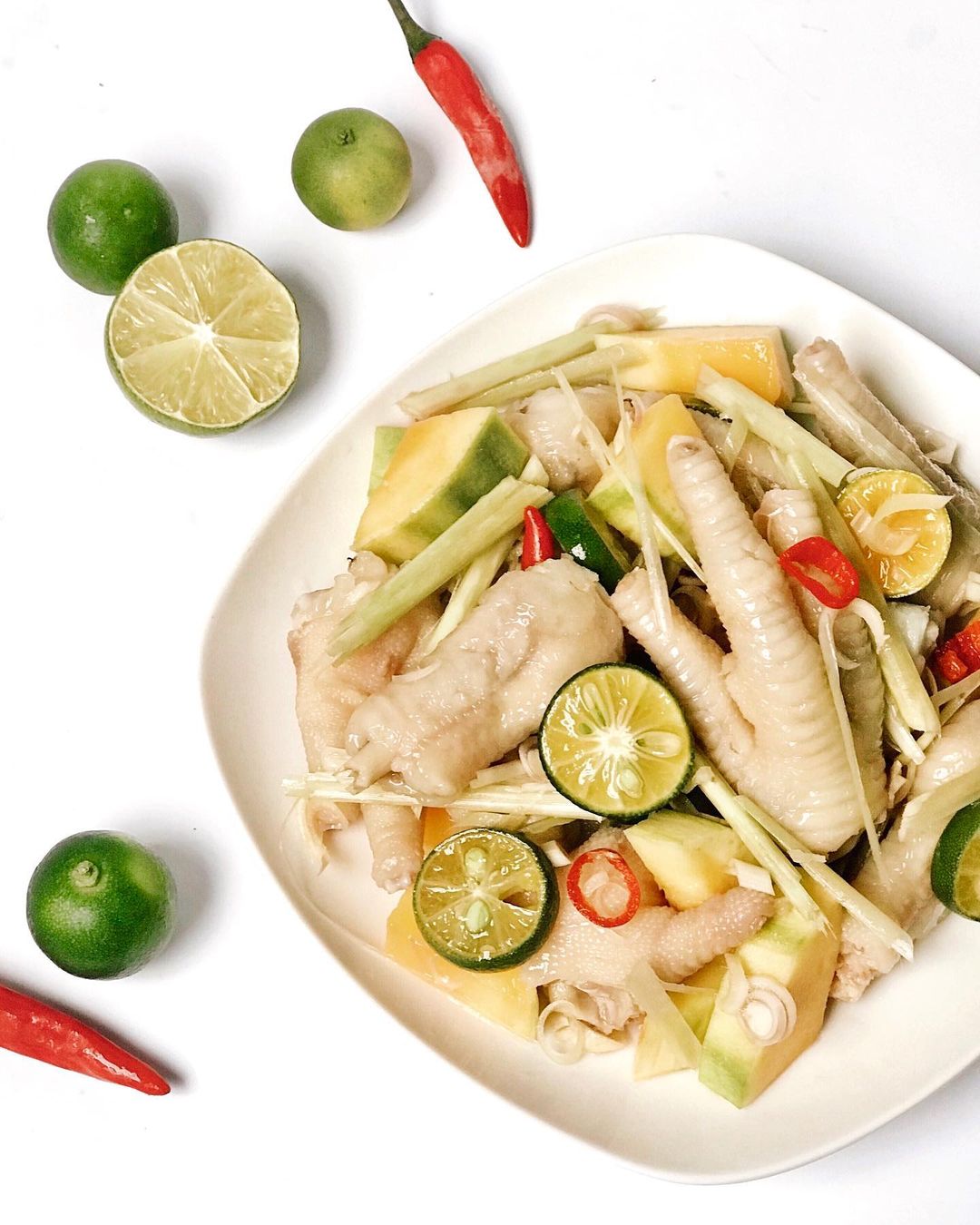 Photo: @maipattie
Making flavorful chicken feet is pretty easy thanks to the availability of ingredients. Boiled chicken is mixed with sliced kumquat, lemongrass, and chili and added with sugar, salt, fish sauce, and other things such as carrot and toad fruit. Having kept in the fridge for 2 to 3 days, chicken feet are ready to be served.
3. Tiết canh (blood pudding)
Hardly seen anywhere else in the world but only in Vietnam, blood pudding is a fresh specialty that uses the blood of animals such as pigs or ducks as the main ingredients. Other less common ingredients come from the blood of snakes, geese, goats, crabs, and lobsters.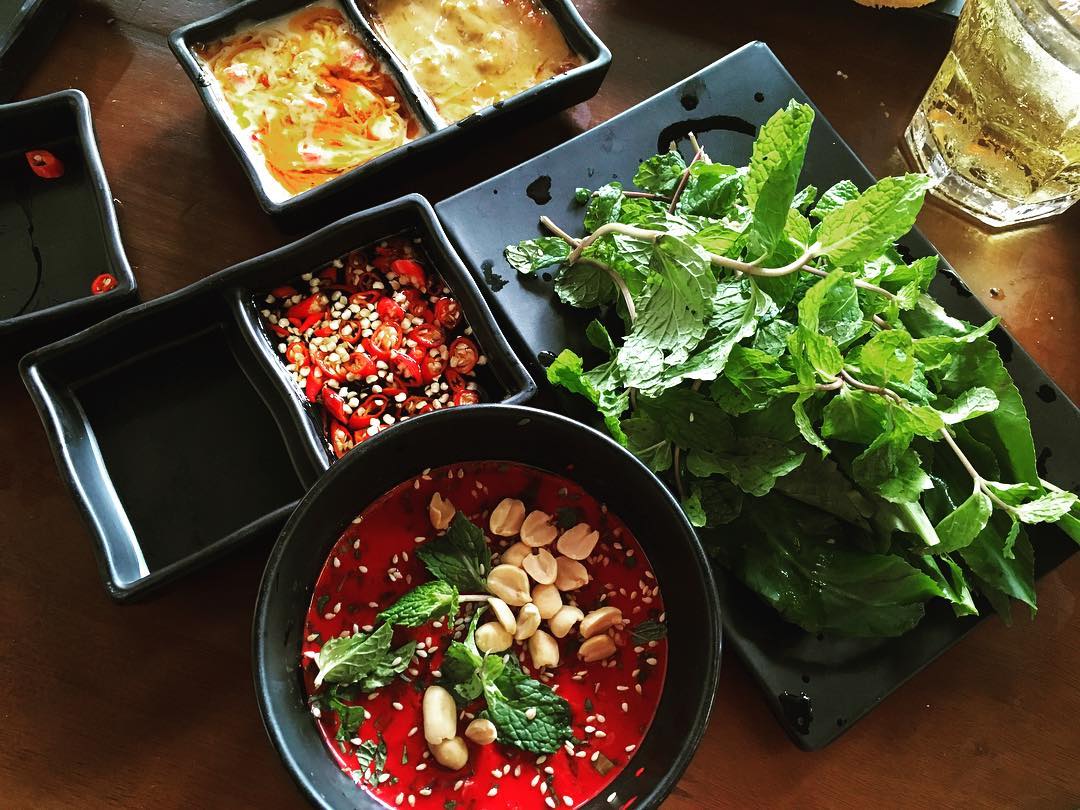 Photo: @ntvvirus
Clean blood is mixed with diluted saltwater to prevent premature coagulation. Afterward, it is topped with various organs of animals namely duck liver, beef intestines or stomach. Blood pudding is served with a variety of fresh herbs, lemon, and roasted peanuts.
4. Sứa Đỏ (red jellyfish with "mam tom")
Red jellyfish is a well-known seasonal specialty in Hanoi during late spring and early summer which is from March to July.
It might sound terrifying for international tourists since we need to eat it alive complete with "mam tom" - a kind of savory shrimp paste. However, this dish is worth trying as a wonderful alternative to normal staples. You should not panic because fresh red jellyfish have already undergone a thorough preparation process to make them edible.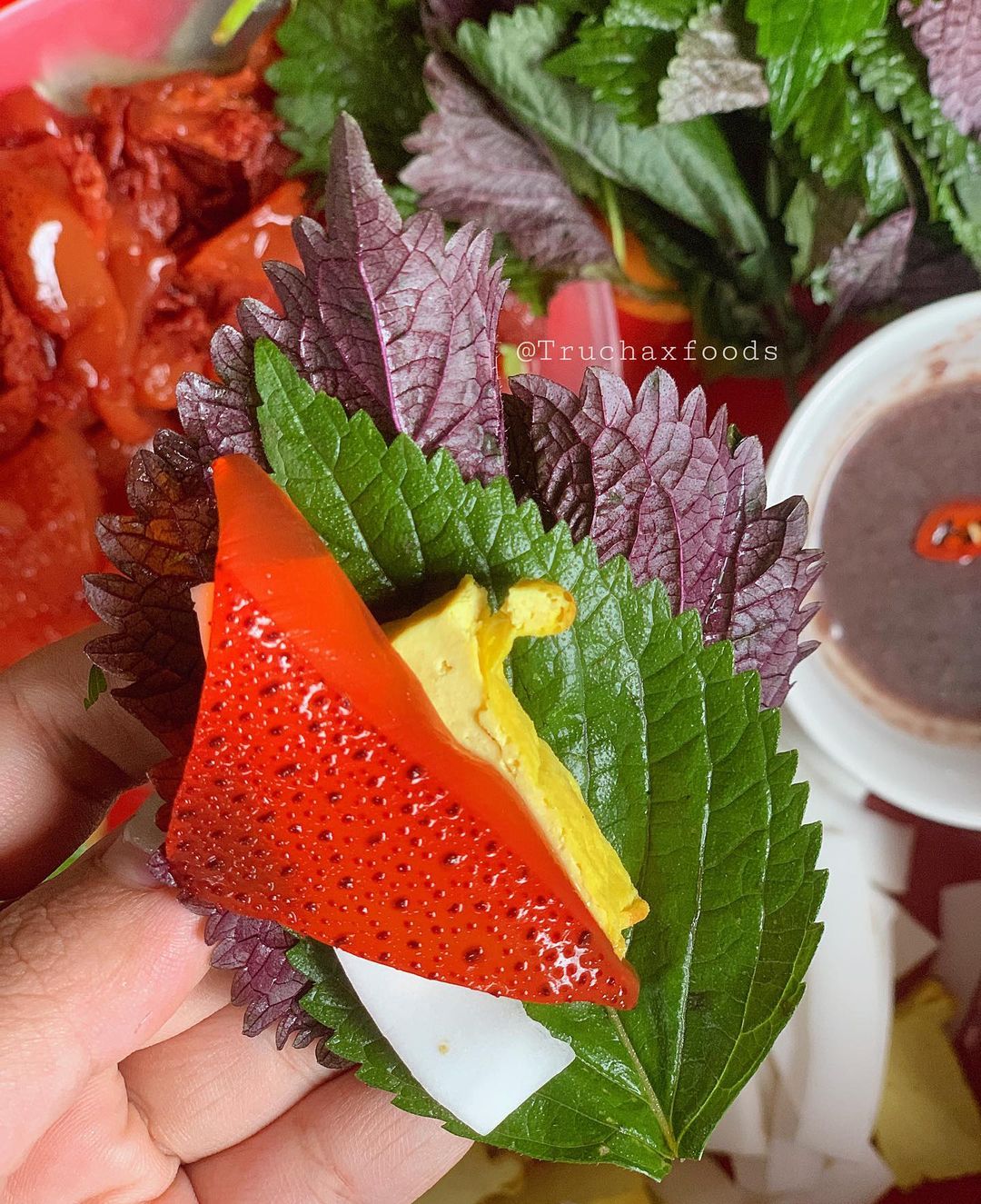 Photo: @truchaxfoods
This dish is a delicate combination of various ingredients. Slices of jellyfish are wrapped in perilla leaves together with fried tofu, lemon, copra, and fresh herbs and then dipped in "mam tom". 
5. Đuông Dừa (coconut beetle larva)
Đuông Dừa or coconut beetle larva is a typical delicacy of the Mekong Delta that dare tourists try. In fact, this dish goes viral internationally for its extraordinary way of eating. Live, fatty whitish larvae tuck into the trunk of the coconut palm are caught by locals manually then washed. It is dipped into fish sauce and then eaten alive.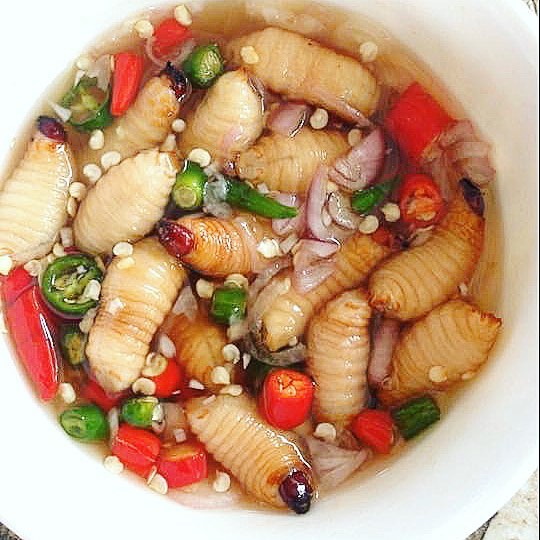 Photo: @truongminhhieu1111
Coconut worms are still whirling until you put them in your mouth. It can be scary yet it has a sweet and delicious taste. You can easily find coconut beetle larvae in the Mekong Delta, especially in Ben Tre Province, the capital of coconuts.
Conversations (0)
Join the conversation
Conversations
Join the conversation
ALL COMMENTS (0)
There are no comments. Add your comment to start the conversation.
read next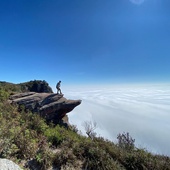 Moc Chau Town is among the top-rated tourist destinations in northern Vietnam brimming with ultramodern and natural sightseeing attractions.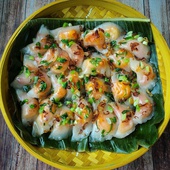 Vietnamese cuisine has long been known as among the most abundant and delicious cuisines in the world.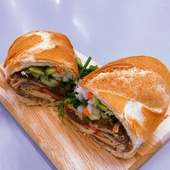 Long queues of Saigoneses, tourists, and shippers in front of the "banh mi" Huynh Hoa shop have long become a familiar scene every afternoon.