Planning A Great Escape? Here Are 7 Best Ideas For Your Staycation In Vietnam
It is now 2021 and you will soon realize staycation is here to stay, and last.
Vietnam is one of the best places to live, and to daydream of your next staycation. With a fury of sights and sounds in the city, unhindered vistas in the mountainous north, long stretch of lux seaside in the center, Vietnam can tempt any wanderlust soul, locals and expats. If you need an idea for your next short relaxing break, here are seven to start with:
Around Hanoi
Yen Bai - Xoi Farmstay
The country's homestay landscape has grown from strength to strength in the last few years, allowing travelers to experience the real Vietnam at budget-friendly prices.
In the heart of Vietnam's gem stone land, Xoi Farmstay represents everything that an authentic rural homestay needs to have: it sits in a luxuriant tropical garden in a tranquil hamlet and its hosts are a middle-aged Tay couple.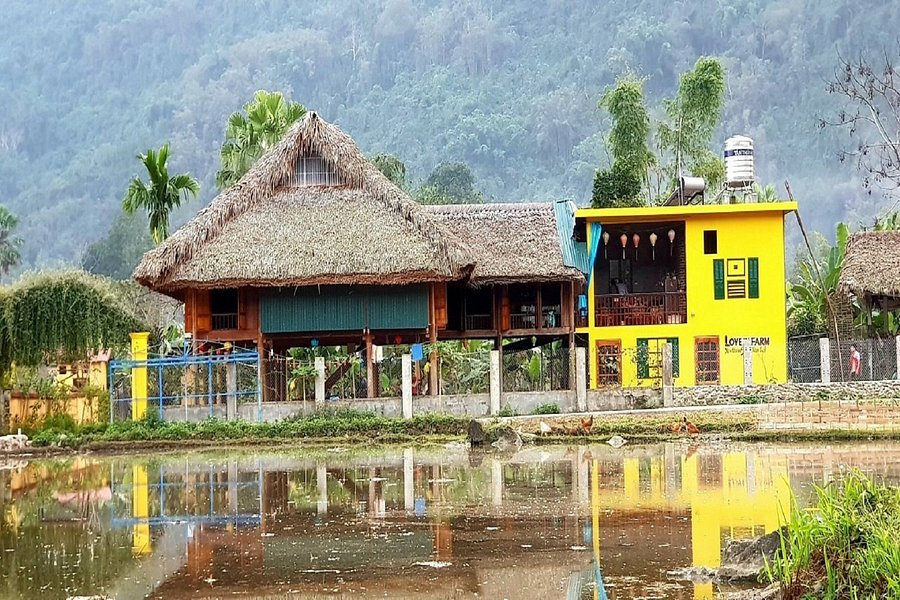 Photo by Xoi Farmstay
The hosts, both are farmers, built the Tay's traditional-style house themselves and called it their home before their lives took an unexpected turn when the eldest daughter came back home after graduating university and started opening their doors to guests from further afield.
They now run a successful homestay business and have three spacious guest rooms, one in a cottage in the garden, and two in the house. Relax on the balcony and enjoy home-made meals, or take the bikes and make a short trip around the quiet hamlet.
Not only will one dip one's toe into a way of life in this Tay community that hasn't changed for centuries, but one will help to preserve it.
Pu Luong Nature Reserve
Pu Luong is arguably one of Vietnam's most stunning nature reserves offering epic views, wildlife, and romantic cottages scattered around its wide expanses.
The nature reserve is just over three hours from Hanoi and yet there is a feeling of tranquil isolation.
There are several homestays to choose from and they are spread out so a full nature immersion and privacy are ensured.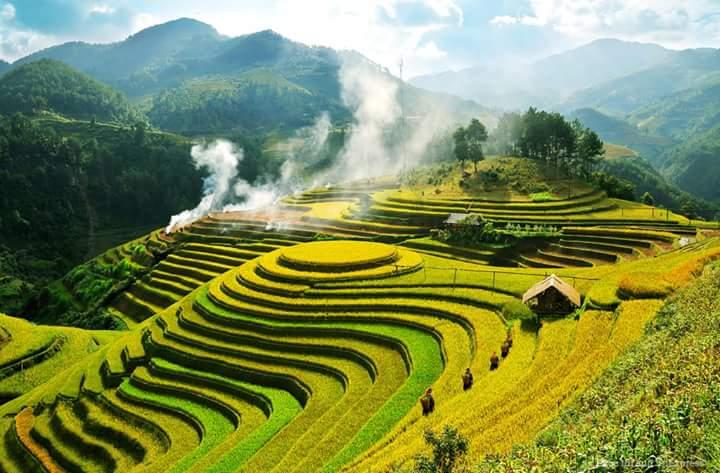 Photo : phuotvivu.com
If one desires a more upscale accommodation, Pu Luong Retreat is right up one's alley. Perched among the palm trees on a hillside overlooking the paddy fields, the ecolodge hasn't sacrificed all of its style for sustainability: a cluster of simply furnished cottages on stilts, each with comfy beds, clean bathrooms, and private terraces.
Try your hand at trekking, rafting, cycling, or simply doing nothing but sitting quietly and taking in the view.
Sapa - Laxsik Ecolodge
The alpine town of Sapa are cool all year long, except for a few freezing winter months, and is home to breathtaking cascading rice terraces and hill tribe villages, making it an appealing trekking base for the locals and travelers alike. Unfortunately, that also means the town is filled with tourist trap restaurants and chain hotels. But that doesn't mean one should overlook the region altogether.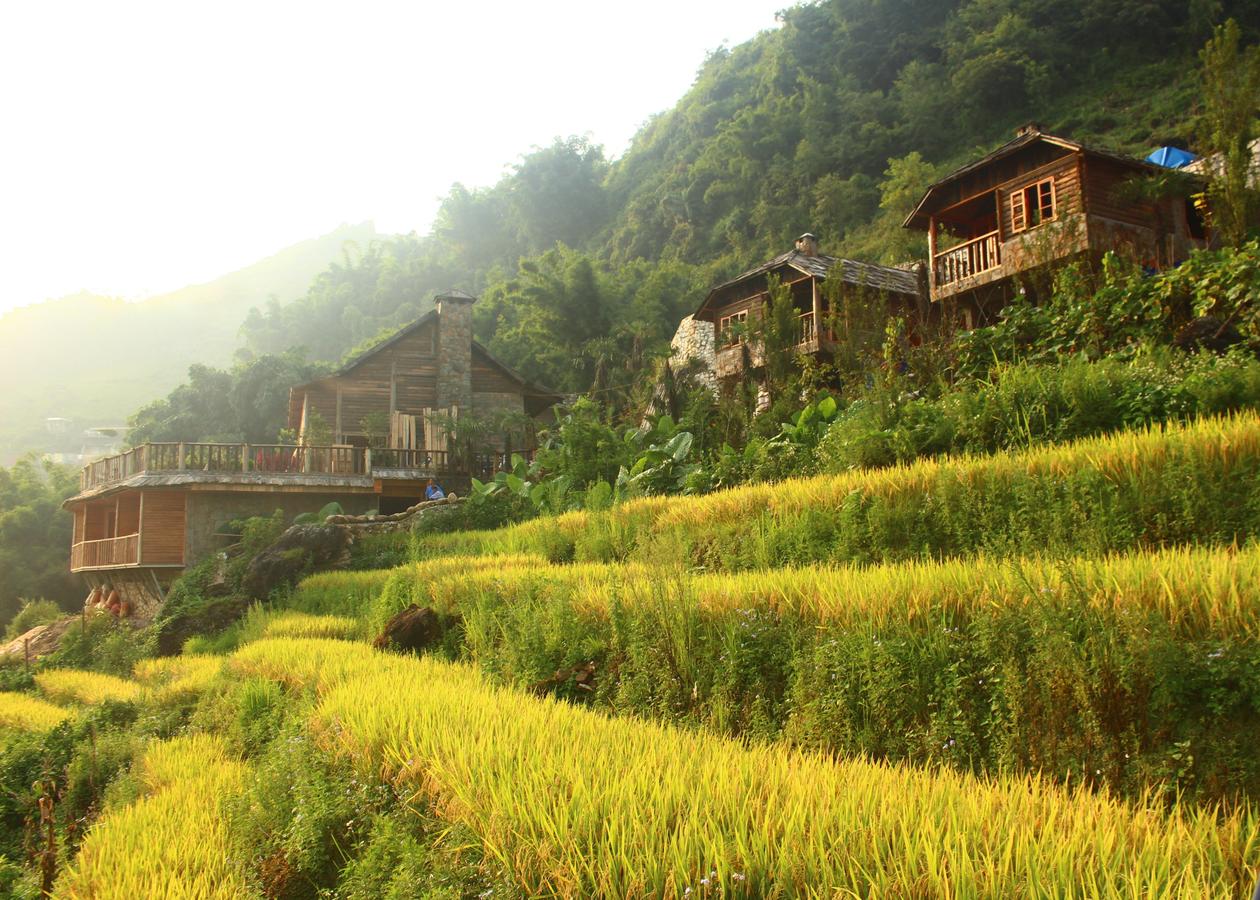 Photo by @Laxsik Ecolodge
Laxsik Ecolodge sits on the side of a mountain and is surrounded by the spectacular landscape of Muong Hoa valley. There's accommodation to suit all interests from family bungalows that sleep up to five to signature rooms with working fireplaces and bathtubs.
Hike the valley's trails or embark on a mountain biking trip. Afterwards, travelers can ease their muscles in a bathtub or by the fireplace before a fine organic feast.
Around Ho Chi Minh City
La Maison De Campagne B&B
They are getting increasingly harder to find but there are still tranquil corners close to Ho Chi Minh city.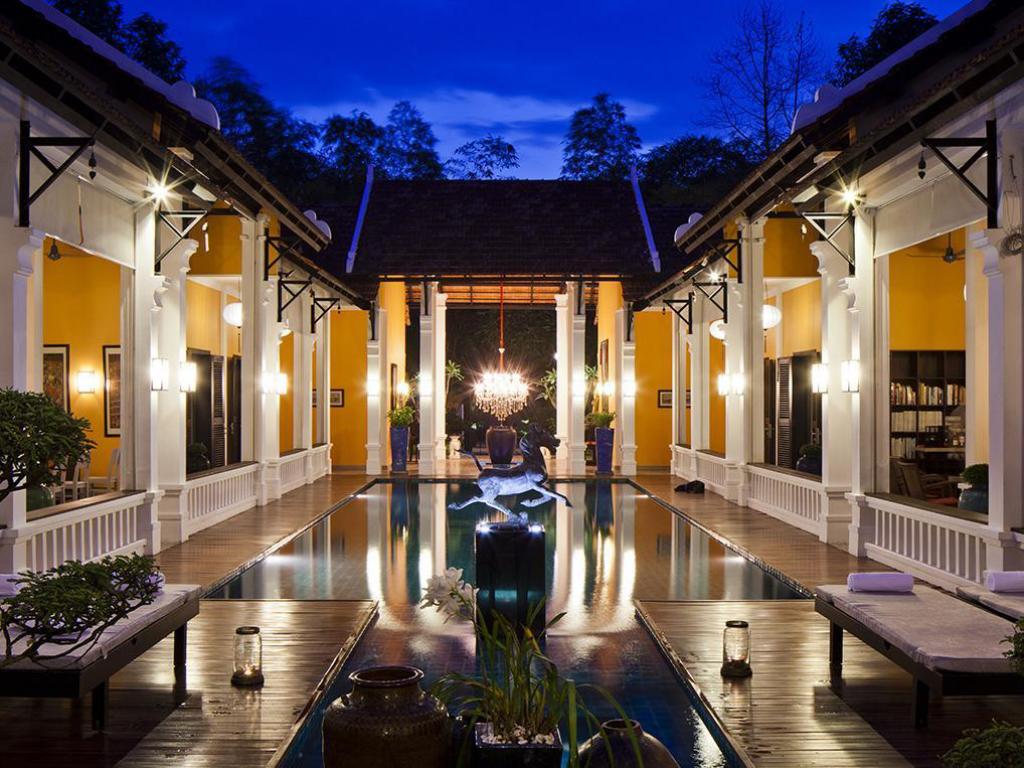 Photo : booking.com
Only 30 km or one hour from the city, La Maison De Campagne B&B is a small resort standing out for its homely vibe and secluded position. With no standalone restaurants nearby, travelers' best bet is the dining room within the estate which serves farm-to-table foods.
Can Gio Forest And Cu Chi Tunnel
After an hour north-west of Ho Chi Minh city, travelers reach Cu Chi tunnel complex - a labyrinth of secret underground passages that served as the key for the guerrilla strategy.
Squeezing through a camouflaged hole that was obviously designed for smaller-framed Vietnamese fighters to reach a tiny cavity underneath a house can evoke a feeling of claustrophobic, but it offers travelers first-hand experience with what it was like during the time of the notorious War.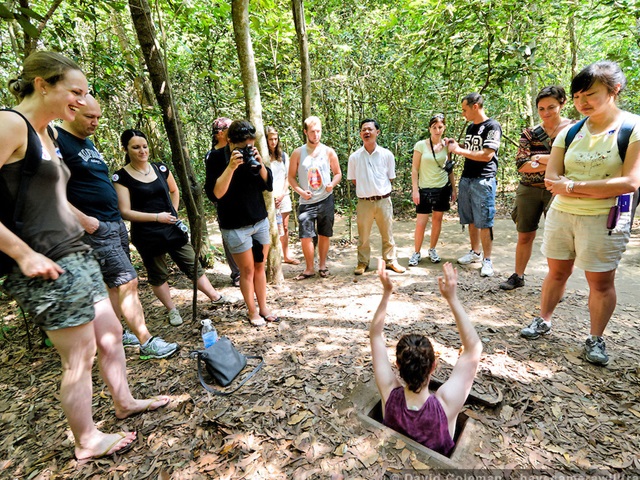 Photo : thanhnien.vn
On day two, get a dose of nature in Can Gio UNESCO Biosphere Reserve. With wildlife and mangrove canals, the forest makes for an affordable and fun day out. En route to the nature reserve, don't miss the chance to indulge in the life of Mekong Delta residents who are well-known all over Vietnam for their laid back and happy-go-lucky attitude toward life.
Dong Nai - Chi-Bu Resort
Travelers have more to discover in South Vietnam than war remnants and a sprawling city as there are places like Chi-Bu resort - a waterborne ecolodge that offers a break from the busy city life.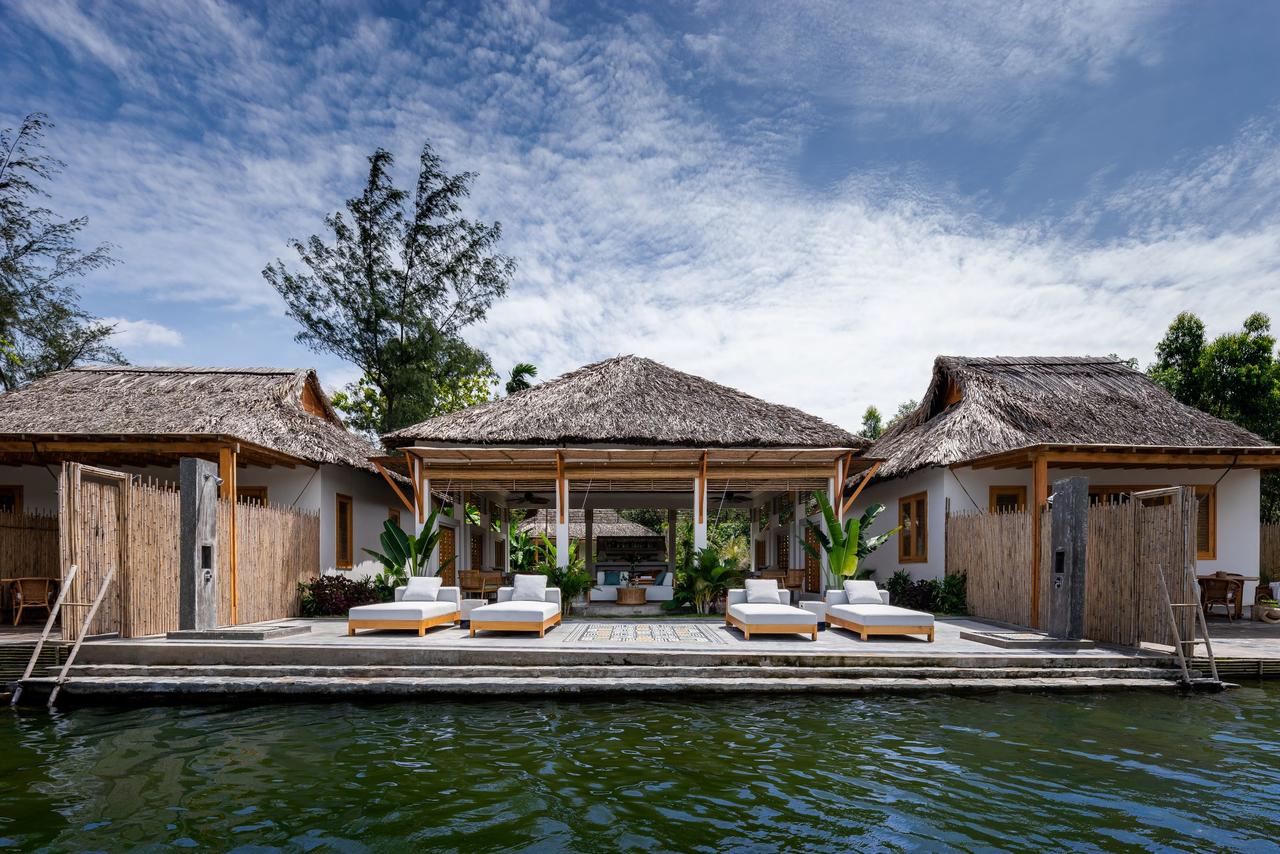 Photo : chi-bu.com
The idea is that the resort is entirely riverside. Travelers get here by boat and there are seven cottages, eight dorm rooms, a restaurant and bar. Many of the cottages have sun loungers facing the river and the rest opens to a private garden. And to sweeten the deal, those staying at Chi-Bu resort have access to its private stretch of the river - a perfect spot for organizing water sports or just going for a simple swim.
The wooden furniture and en suite bathrooms appear a tad incongruous in this secluded corner of the Mekong Delta but there is no denying that Chi-Bu resort is a rural break in style.
Overnight Cruise To Mekong Delta
To the residents of the Mekong Delta, the river is the network of life. It provides cocoa-y silt to create the fertile land and it shows. Everywhere one looks, there is something blooming or fruiting.
When it comes to exploring the Mekong Delta, nothing beats spending a couple of days on a boat meandering to small settlements and farms, offering a closeup of life on the water's edge.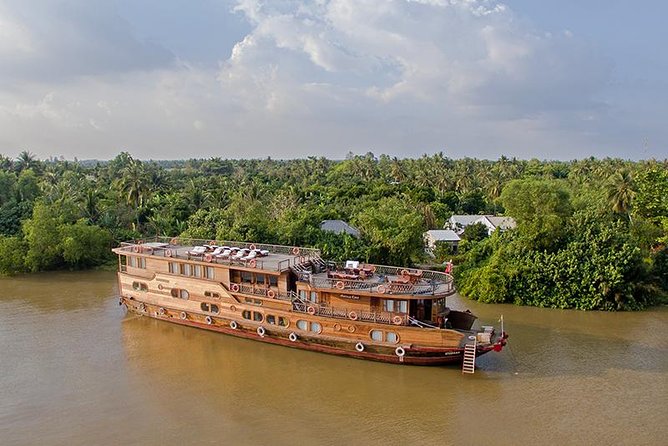 Photo : giaoduc.edu.vn
No list of Mekong Delta destinations would be complete without a trip to a floating market where merchants and buyers steer sampans with single oars and all transactions happen on the river. Local food is a serious feature of any trip so don't miss the chance to sample the locally-sourced fruits.
Conversations (0)
Join the conversation
Conversations
Join the conversation
ALL COMMENTS (0)
There are no comments. Add your comment to start the conversation.
read next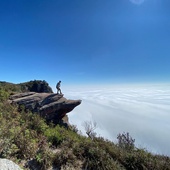 Moc Chau Town is among the top-rated tourist destinations in northern Vietnam brimming with ultramodern and natural sightseeing attractions.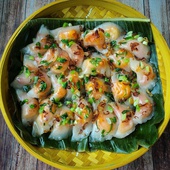 Vietnamese cuisine has long been known as among the most abundant and delicious cuisines in the world.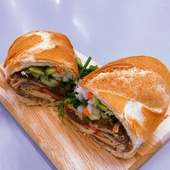 Long queues of Saigoneses, tourists, and shippers in front of the "banh mi" Huynh Hoa shop have long become a familiar scene every afternoon.