Best Places To Get Your Birthday Bake in Hanoi
Not only is sweet an instant mood booster but it also is an irreplaceable part of a birthday party. "A birthday party is just not a party without a cake". For this reason, we have rounded up a list of Hanoi's best bakeries for birthday cakes that adopt styles and flavors around the world.
1. Saint Honore
Saint Honore features a well-known artisanal French bakery chain based in Hanoi. The shop serves an array of cakes that would make anyone swoon. Here you will find an extensive menu of bread, fresh baked goods, birthday cakes, gluten-free macarons, pastries, and French classics not to mention other unique creations. All bakeries in Hanoi and Ho Chi Minh City, at present, provide pick-up, dine-in, takeaway, and delivery services.
Photo: @saint_honore_hanoi
Specialties: rainbow birthday cake, vanilla & lavender sponge cake, baked cheesecake, paradise, lemon meringue cheesecake, and Tiramisu coffee
Opening hours: 8:00 - 22:00 (close at the holiday)
Hotline: 038 9939 437 
Website: sainthonore.com.vn
2. Cake & Bake
Being a newcomer, Cake & Bake serves up some of the most delicious cakes worthy of your birthday celebration. This bakery specializes in handmade cookies and birthday cakes. There has plenty of non-traditional artisanal options for birthday parties along with a vast collection of sweet treats changed seasonally. Gorgeous birthday cakes are made from high-quality ingredients and tastefully crafted by skillful cake makers.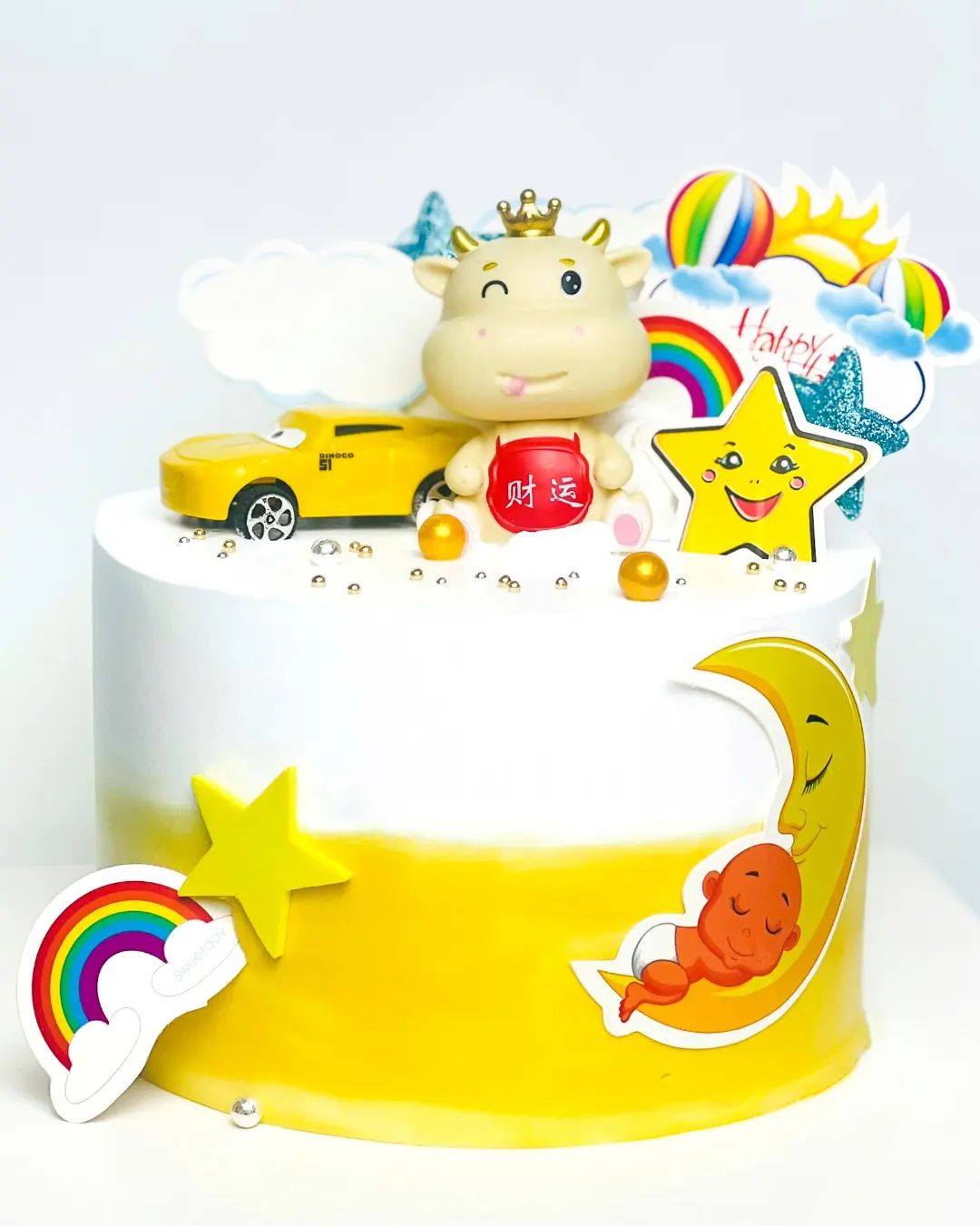 Photo: @cakebakehanoi
Specialties: double chocolate cake, chocolate macaron, red velvet cake, black forest deluxe cake, and matcha cheese
Opening hours: 0965 151 528
Hotline: 9:00 - 22:00
Website: banhsinhnhat.com
3. Paris Gateaux
Among a myriad of bakeries in Hanoi, Paris Gateaux chain differentiates itself with authentic French desserts served in glamorous interior settings. This expansive bakery has dozens of branches across Hanoi and Ho Chi Minh City and is best known by Vietnamese youngsters. Apart from bread, pastries, birthday cakes, Paris Gateaux also satisfy even the most fastidious customers with tea and sweet specialties from Taiwan and Hongkong.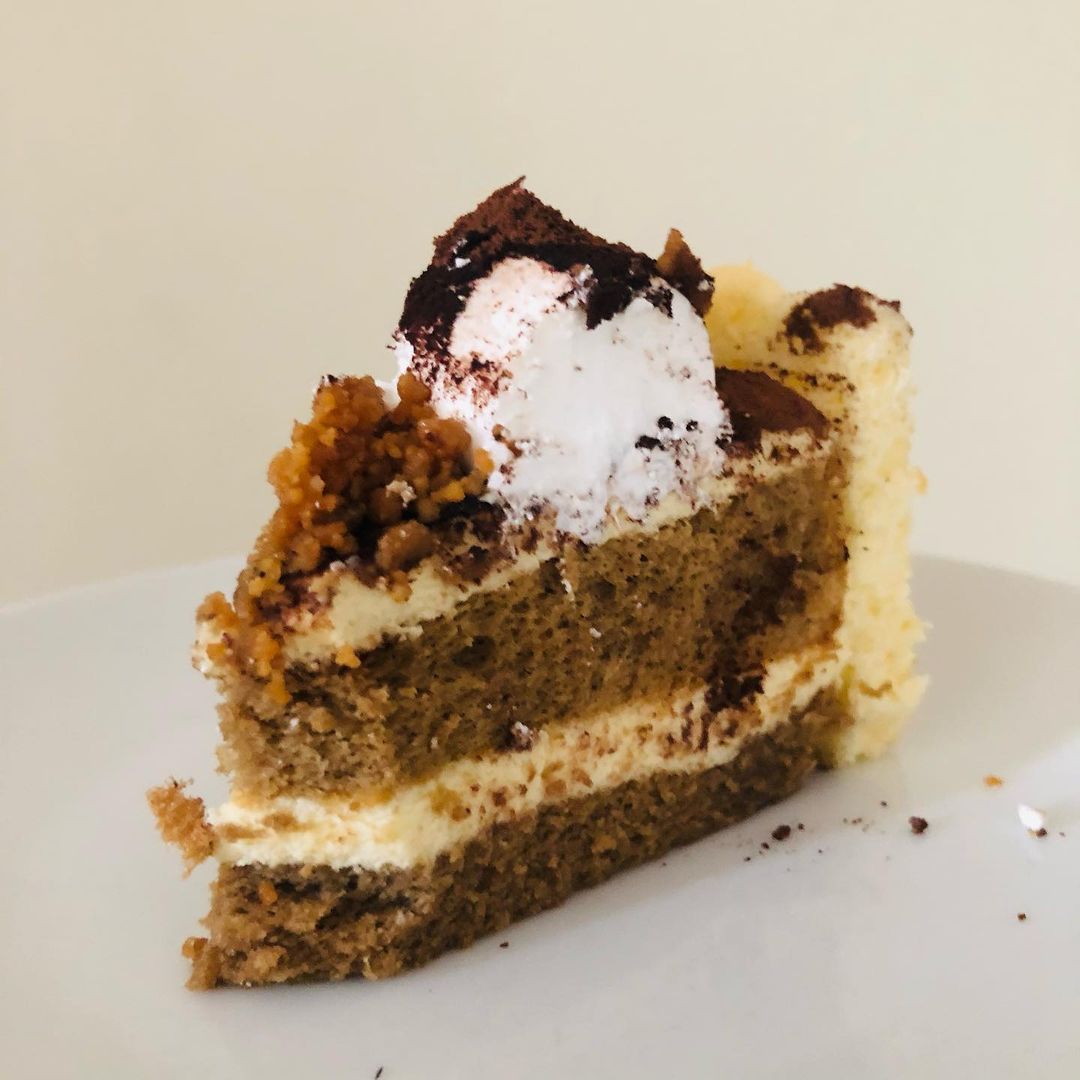 Photo: @twins_eating
Specialties: strawberry mochi, Tiramisu, black forest, strawberry vanilla, and panna cotta Matcha.
Opening hours: 6:30 - 23:00 
Hotline: 0936 336 806
Website: parisgateaux.vn
4. TOUS Les JOURS
Tous Les Jours is a renowned South Korean bakery franchise. Firstly appearing in Vietnam in 2017, it has quickly become one of the most consistent and longstanding destinations for exclusive pastries and birthday cakes. Tous Les Jours offers a wide range of bakery products including pastries, sweets, Korean snacks, bread, and beverages.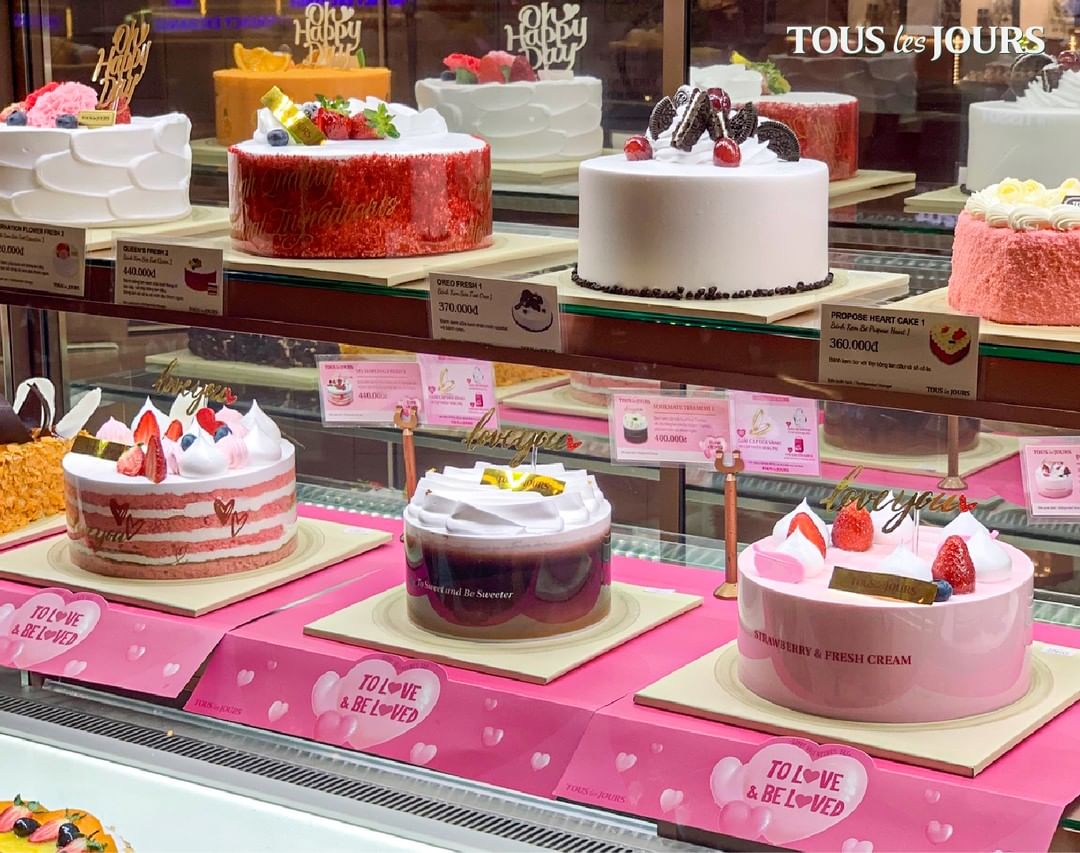 Photo: @touslesjoursvietnam
Specialties: all-star mousse, delighted orange fresh, fruity treat fresh, Titipo chocolate cake, Teddy bear party time cake, and corn cheese mousse
Opening hours: 6:00 - 22:00
Hotline: 028 3827 2772
Website: https://m.facebook.com/touslesjoursvietnam/
5. Poeme Home Made Cake
Poeme Home Made Cake is a Japanese bakeshop that adheres to quintessential cake-making techniques from Japan and French. With 20 stores in Hanoi, Poeme Home Made Cake boasts a trustful destination for locals with over 150 different flavors sourced from Japan. From birthday cakes to cookies, you can find them all in those stores. Products are especially low in calories and healthy.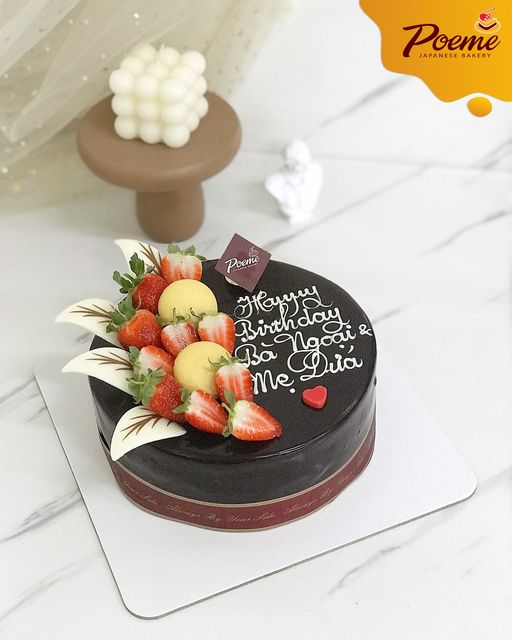 Photo: @PoemeBakery
Specialties: red velvet cake, mango cheesecake, tornado birthday cake, matcha chiffon cake, Ichigo birthday cake, topaz birthday cake, and amber birthday cake
Opening hours: 7:00 - 22:00
Hotline: 1800 1296
Website: poemecake.vn
6. S'Patisserie
A French corner amidst Hanoi Old Quarter, S'Patisserie especially has a knack for making their cakes appeal to the masses. Pastries and cakes here are freshly caked every day to keep the utmost freshness. Some of them are also divided into small slices that are all worth trying. The highlight of the S'Patisserie menu is an array of delightful birthday cakes keeping up with the latest culinary trends.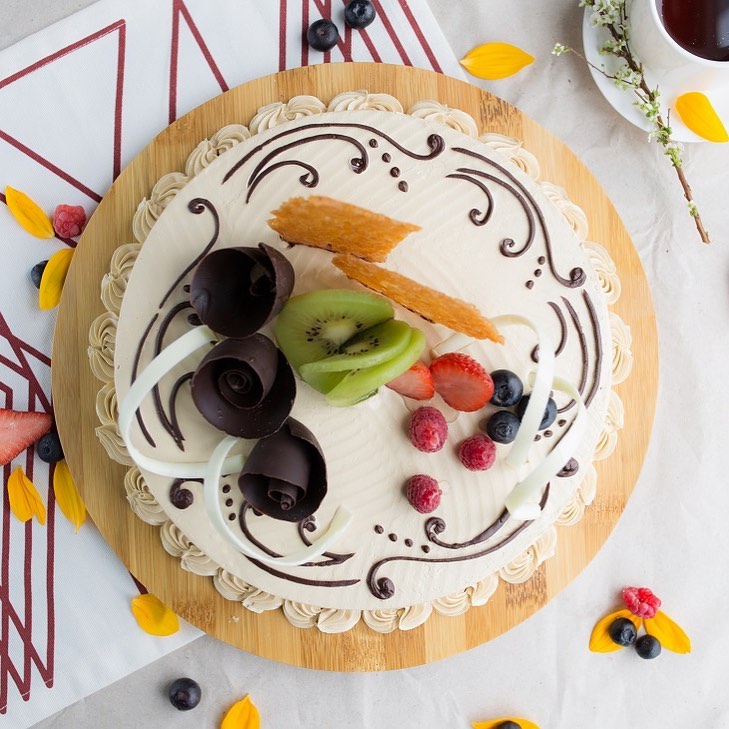 Photo: @spatisseriehn
Specialties: Tiramisu cake, carrot cake, fruit cake, coconut cake, premium red velvet cake, black forest cake, and matcha cake
Opening hours: 7:00 - 22:00
Hotline: 0888 431 696
Website: https://m.facebook.com/SPatisserie.17/
Conversations (0)
Join the conversation
Conversations
Join the conversation
ALL COMMENTS (0)
There are no comments. Add your comment to start the conversation.
read next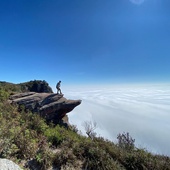 Moc Chau Town is among the top-rated tourist destinations in northern Vietnam brimming with ultramodern and natural sightseeing attractions.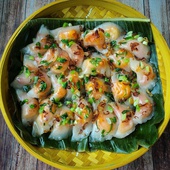 Vietnamese cuisine has long been known as among the most abundant and delicious cuisines in the world.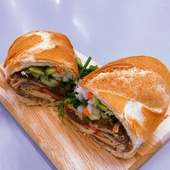 Long queues of Saigoneses, tourists, and shippers in front of the "banh mi" Huynh Hoa shop have long become a familiar scene every afternoon.