6 Best Places in Hanoi For An Authentic French Taste
Seeking French specialties in Hanoi Downtown? You've just come to the right place. The capital city has no shortage of wonderful dining venues offering French cuisine to satisfy your taste buds. Here we compile a list of the best places for French food in Hanoi.
1. Local Bread
Local Bread makes perhaps the best croissants in town, with a crispy coat and buttery inside layers. The bake-house's menu covers most popular croissant varieties: classic croissants, almond croissant, chocolate ganache croissant and ham-cheese option. Although currently serving online order only, the team reveals they are expecting a first resto by June 2022. Besides croissants, French cuisine enthusiasts can also enjoy classic baguettes, cereal loaf, and chocolate cookies at a reasonable price.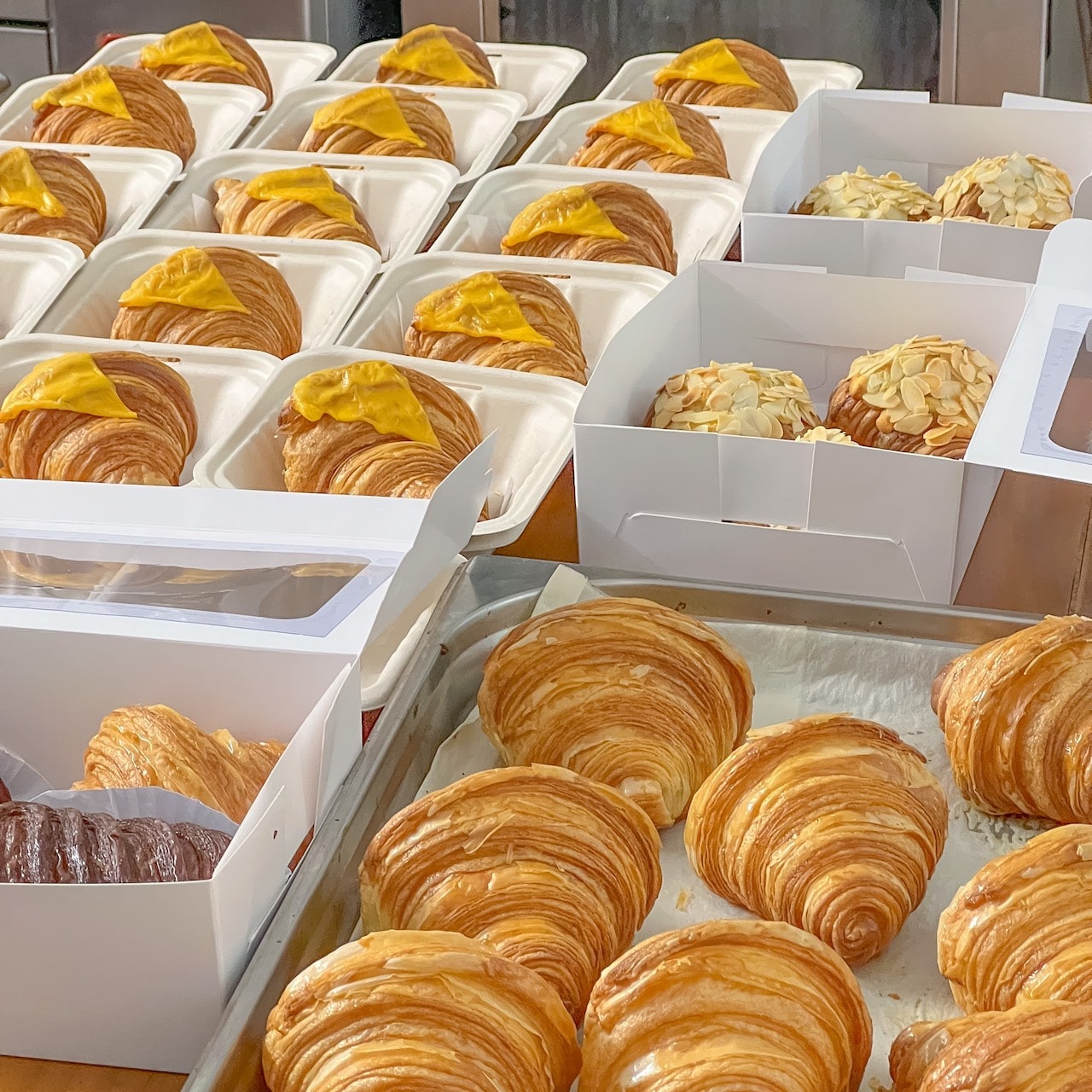 Photo: @localbread.hanoi
Address: 22/45/200 Au Co Street, Tay Ho District
Opening hours: Mon - Fri 9 am - 6 pm, Sat 10 am - 5 pm
Phone: 0899 333 299
Website: localbreadhanoi.com
2. Colette French Bistro & Wine Bar 
Colette French Bistro & Wine Bar features a chic, exquisite setting for a romantic dinner in an authentic French style. Colette's favorites include classic beef capriccio, Rossini beef capriccio, cold cut platter, French arrogant plate, spicy shrimp salad, and goat cheese salad.
Coming to Colette French Bistro & Wine Bar, guests will not only savor mouth-watering French classics but also sip excellent wine and beverages. The drink list is extensive with coffee espresso & chocolate, beer & cider, chilled juice & soft drink, classic cocktail, tequila, and vodka.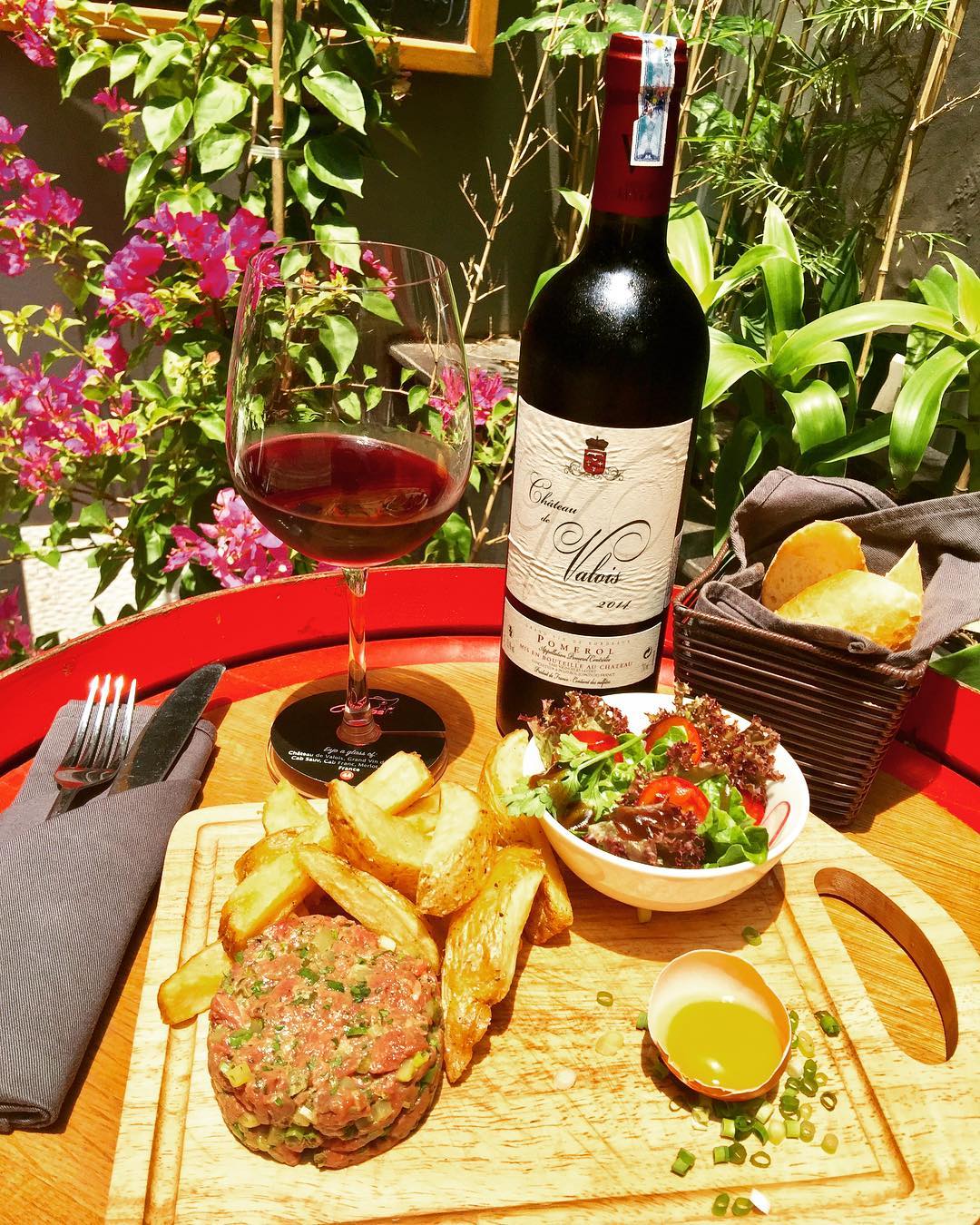 Photo: @colettes32.winebar.bistro
Address: 12 Lo Su Street, Hoan Kiem District
Opening hours: 11:30 am - 11 pm, Tuesday to Sunday
Phone: 076 625 3630
3. Saint-Honoré
Among a myriad of French bakeries in Hanoi Downtown, French cuisine connoisseurs often rave about Saint-Honoré, a well-known artisanal bakery chain with branches in Hanoi and Ho Chi Minh City. This retail bakery-cafe has everything you could wish for such as bread, pastries, cold cuts, viennoiseries, fresh baked goods, French classics, and birthday cakes.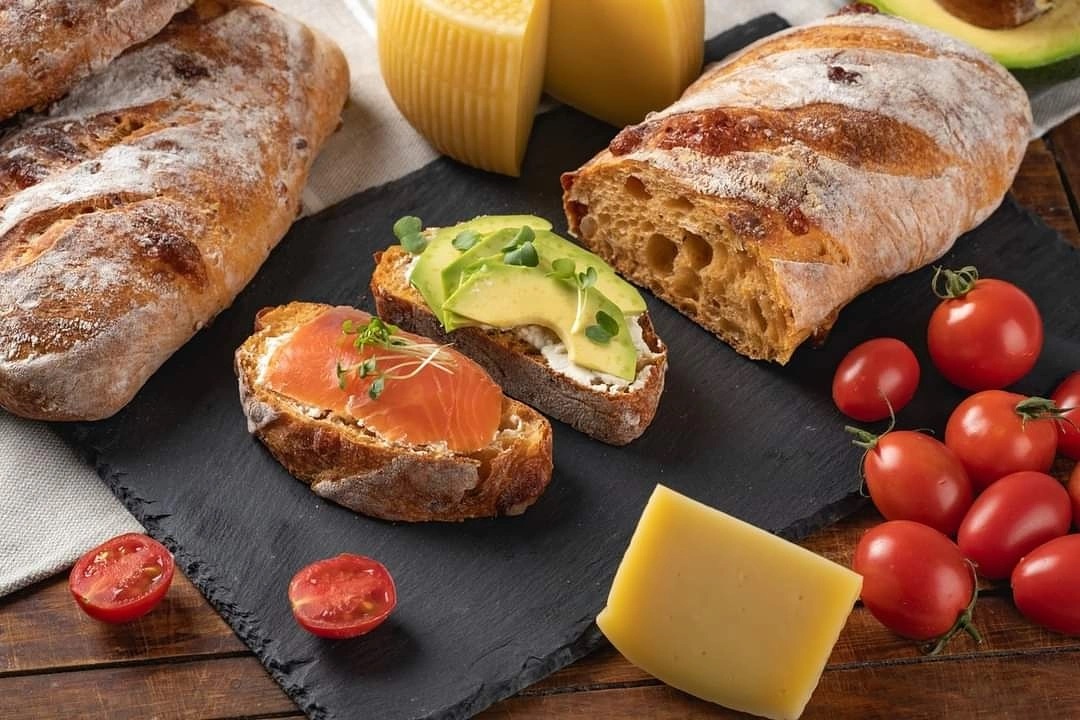 Photo: @saint_honore_hanoi
Additionally, Saint-Honoré is also a trustful event venue for company meetings, cocktail parties, and opening or launching ceremonies. 
Address: 5 Xuan Dieu Street, Tay Ho District
Opening hours: 8 am - 8 pm
Phone: 038 9939 437
Website: sainthonore.com.vn
4. La Badiane Restaurant
Amidst the hustle and bustle of Hanoi, La Badiane is a charming French corner tucked into a white colonial French villa on Nam Ngu Street. A scattering of green bonsai pots against a white backdrop makes this French restaurant refreshing and peaceful.
What makes La Badiane special is that the restaurant offers a vegetarian menu and a special lunch menu every week with an array of seasonal dishes. Choices for starter, main course, and dessert are abundant namely grilled eggplant & artichoke salad, roasted pine seeds & pesto sauce, and caramelized bananas & chocolate.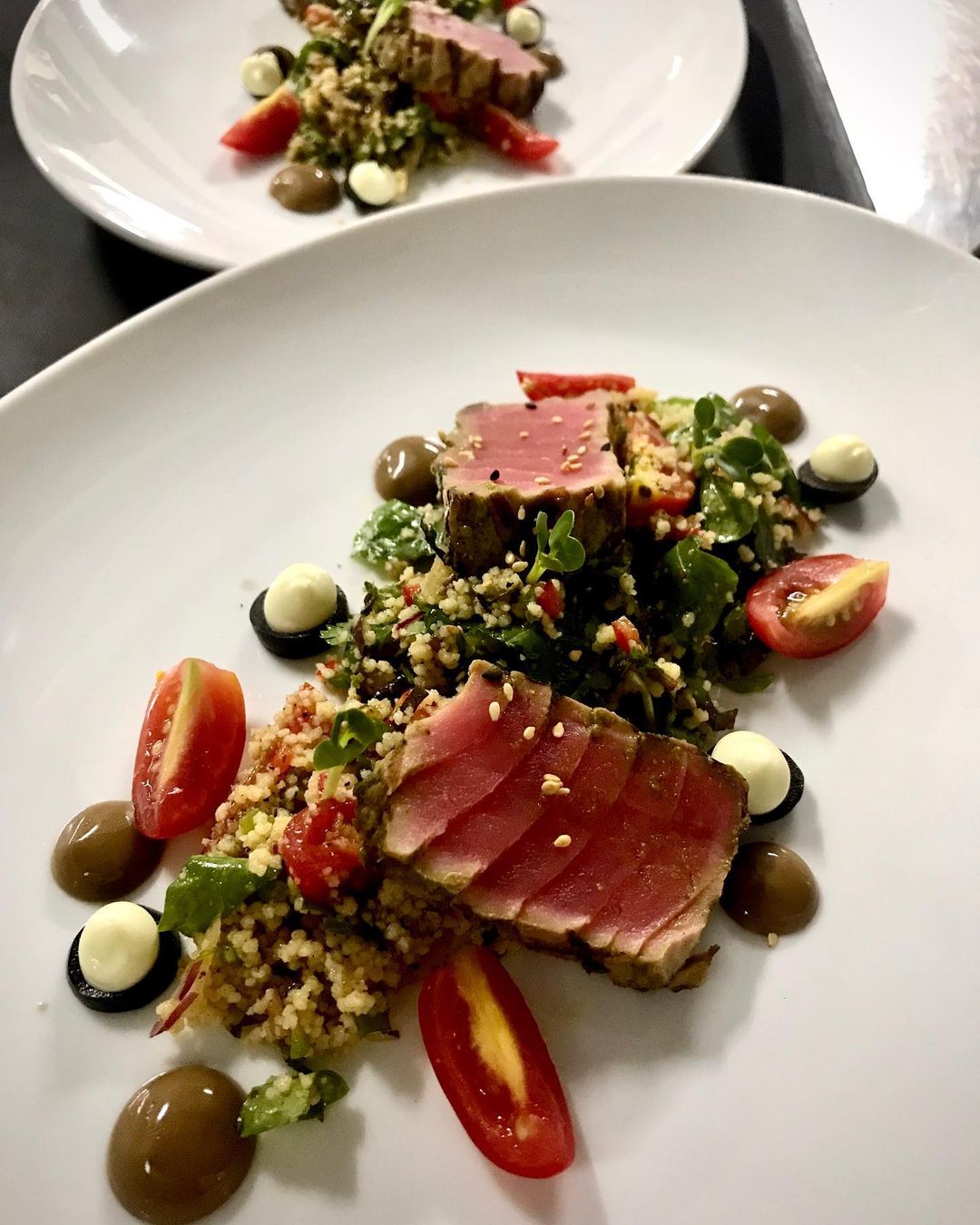 Photo: @labadiane.hanoi
Live classical music show performed by the String Quarter of the Hanoi Opera House takes place every Wednesday. 
Address: 10 Nam Ngu Street, Cua Nam Ward, Hoan Kiem District
Opening hours: 6 pm - 10 pm
Phone: 024 3942 4509
Website: https://m.facebook.com/labadiane/
5. La Terrasse du Metropole Cafe
Taking inspiration from stylish Parisian-style sidewalk cafes in Paris, La Terrasse du Metropole is a cafe of opulence. Situated on the pavement of the 120-year-old Metropole Hotel, La Terrasse du Metropole Cafe features vintage style and tastefully blends with the hotel's elegance.
In a modern European setting with vintage ceiling fans, polished timber tables, the cafe serves excellent affluent guests with French-style afternoon tea, premium French wines, and quick on-the-go meals. What can be better than tasting indulgent beverages while people-watching in one of the most beautiful streets of Hanoi.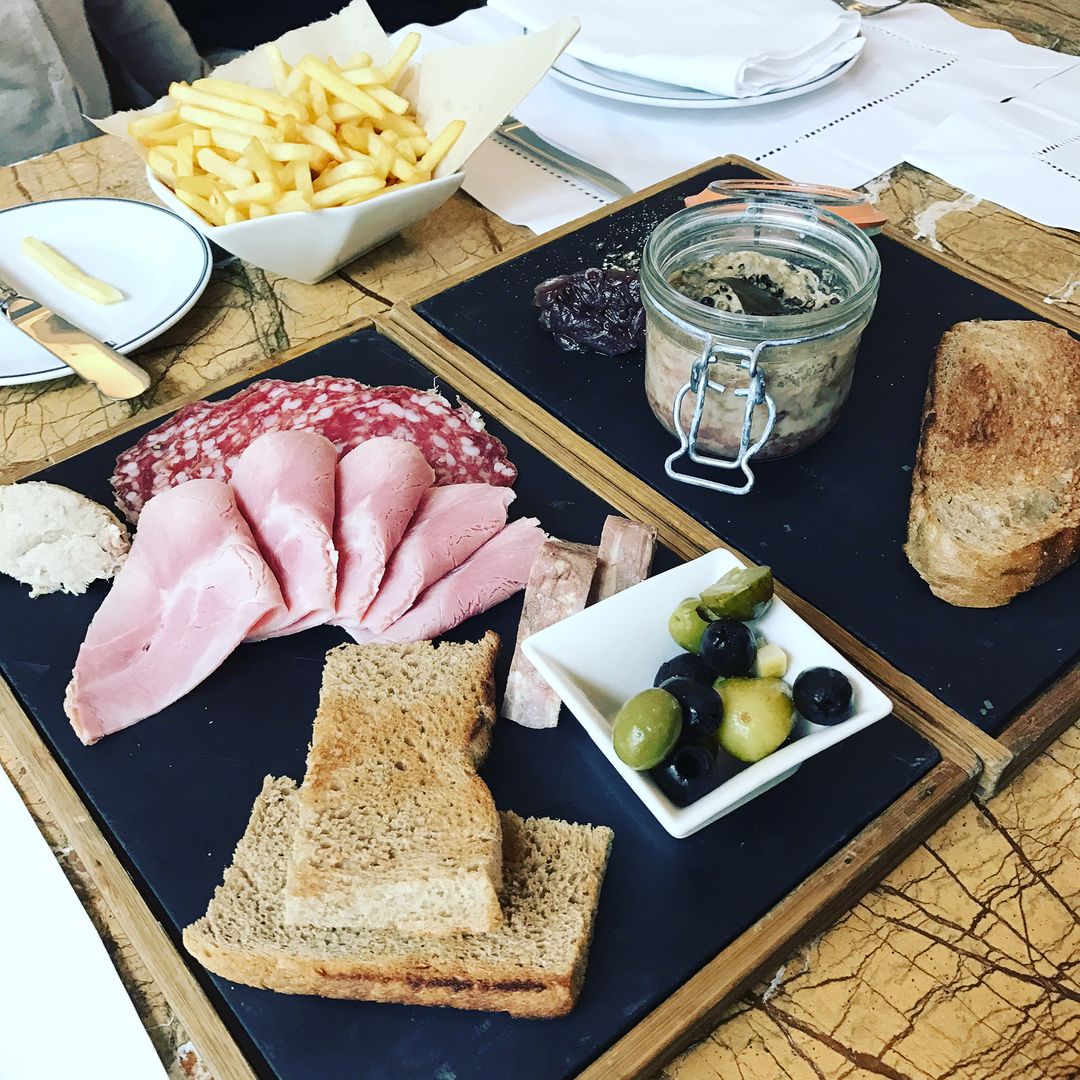 Photo: @maingoc
Address: 15 Ngo Quyen Street, Trang Tien Ward, Hoan Kiem District
Opening hours: 11 am - 2 pm | 4 pm - 11 pm
Phone: 0438 266 919
6. O'Douceurs French Pastry & Bakery
Another ideal destination for sweets lovers, O'Doubeurs French Pastry & Bakery is a boutique bakery imbued in French style right in the heart of Hanoi. Dark brick-exposed walls, black ceiling, and wooden tables create a cozy and warmly setting for guests. 
Here you will find authentic French pastries at a really affordable price. More specifically, the shop caters to guests some of the world's best French desserts including Paris bread, lemon meringue tart, raspberry tart, Tiramisu, red velvet, and Saint Honore.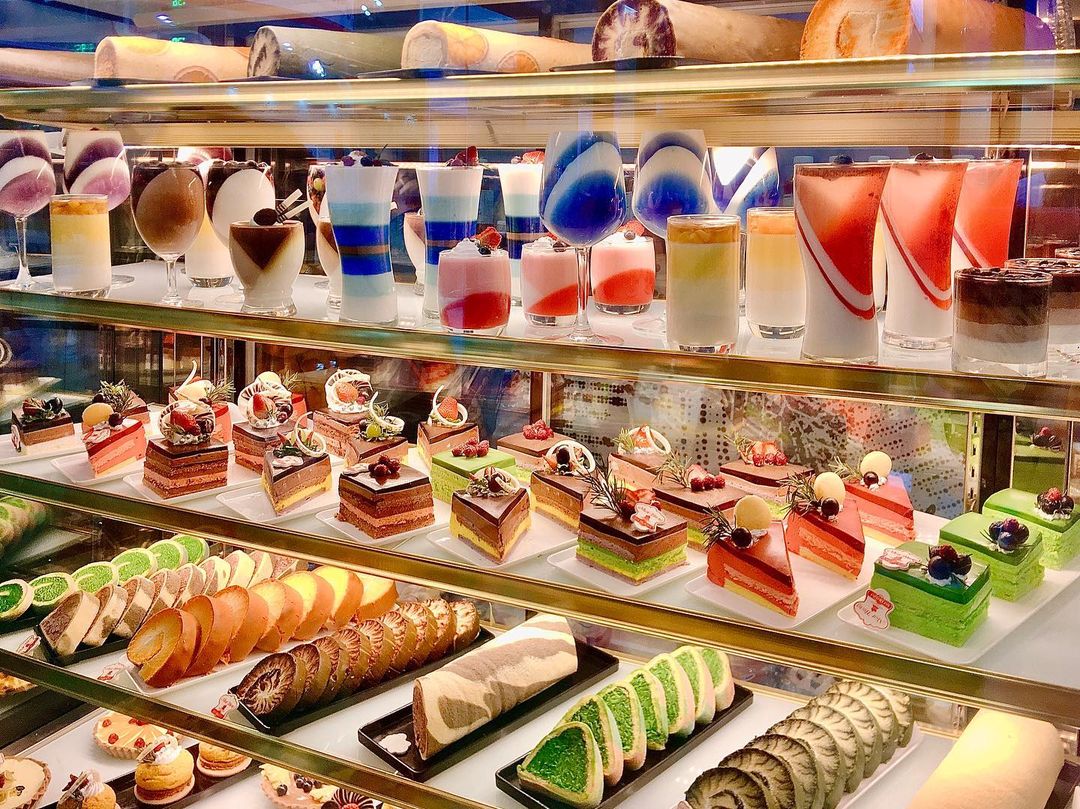 Photo: @eatwithpeachy
Address: 8 Phan Chu Trinh Street, Hoan Kiem District | 90 To Ngoc Van Street, Tay Ho District
Opening hours: 7 am - 10 pm
Phone: 024 6253 3785 | 024 6291 8575
Website: odouceurs.com
Conversations (0)
Join the conversation
Conversations
Join the conversation
ALL COMMENTS (0)
There are no comments. Add your comment to start the conversation.
read next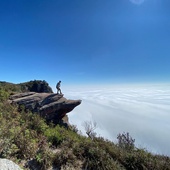 Moc Chau Town is among the top-rated tourist destinations in northern Vietnam brimming with ultramodern and natural sightseeing attractions.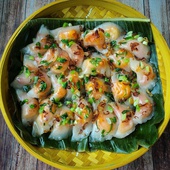 Vietnamese cuisine has long been known as among the most abundant and delicious cuisines in the world.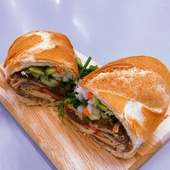 Long queues of Saigoneses, tourists, and shippers in front of the "banh mi" Huynh Hoa shop have long become a familiar scene every afternoon.