Beyond Ben Thanh Market - Saigon Has A Lot More to See
If you already read the guide book and visited all the essentials, let us show you a detour to see more of Ho Chi Minh City.
Ice-skating at the Youth Cultural House
Newly established in September 2010, "ice-skating" at the Youth Cultural House, 04 Pham Ngoc Thach Street, District 1, HCMC. has been not only an interesting place for people to hang out with their friends but also a great time for couples who want to add romance into their date. From the Notre Dame Cathedral, walk straightly on Pham Ngoc Thach Street .

Photo: vinatai.mobi
The Youth Cultural House is at the corner of Nguyen Thi Minh Khai – Pham Ngoc Thach street. Once you reach the Youth Cultural House, use the main staircase to get on the 3rd floor for ice-skating. The entrance ticket is very affordable, about $2.5/person. Put on the skating shoes provided, you are all set for challenging yourself on the skating-rink. The rink, made of special materials and covered with a kind of lubrication oil on top, enables the players to experience the sport in a tropical country like Vietnam.
In the cool atmosphere (17o C ~ 62.6 o F), you can hold each other's hands and move back and forth on the rink. You can add more excitement or gain admiration by performing some dances also. If you want a new flavor for a date out with exhilaration at a reasonable price, ice-skating at the Youth Cultural House should be added to your to-do list!
Water Puppets Show
Water Puppetry is a unique art of Vietnamese culture. Water Puppet was developed based on Vietnam's background as an agricultural country whose rice paddy fields are so popular. The art of controlling the puppets and use them to perform human activities underneath water attracts lots of foreigners when they visit Vietnam. The Water Puppets Show is often conducted in the evening at the Golden Dragon Water Puppet Theater, inside the Labour Culture Palace HCMC.(55B Nguyen Thi Minh Khai, District 1, Ho Chi Minh City) It costs about $4/adult for a ticket.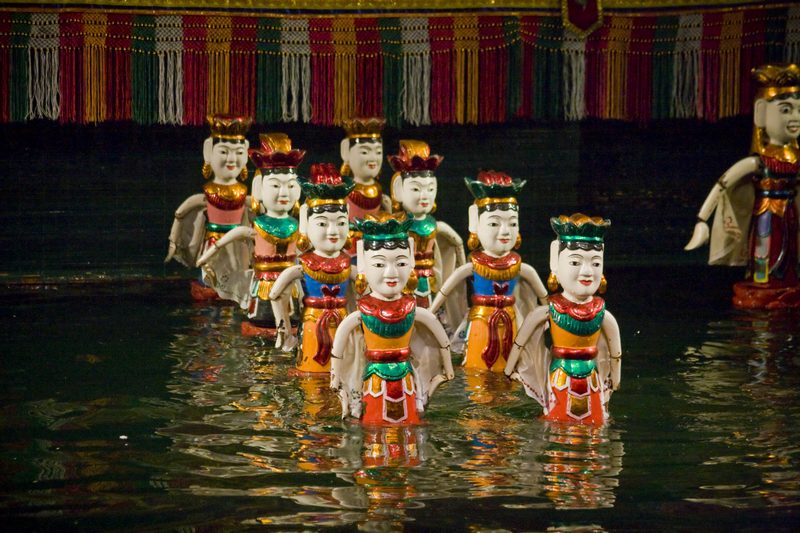 Photo: guidevietnam.com
The show lasts for 45 minutes or an hour. In the show, you can have a thorough view on Vietnamese people's daily life in the past such as: paddling and fishing, farming or even dancing. Language might be a barrier to your understanding. Don't worry about it. The puppets' movements by skilful puppeteers can deliver non-verbal communication and fade the language gap. If you are curious about how puppets show their love affections, you should not miss a Water Puppet Show at the Golden Dragon Water Puppet Theater.
A Dinner Buffet at Binh Quoi Tourist Resort
Binh Quoi Tourist Resort is a recommended place for a buffet with a countryside background. Binh Quoi, 8 kilometers from the city center, has attracted foreigners for both greenery and the shades from rows of water coconut trees along the riverside and authentic Vietnamese food. A dinner buffet at Binh Quoi Resort brings you a chance to taste most of the Vietnamese famous dishes throughout Vietnam from the North to the South.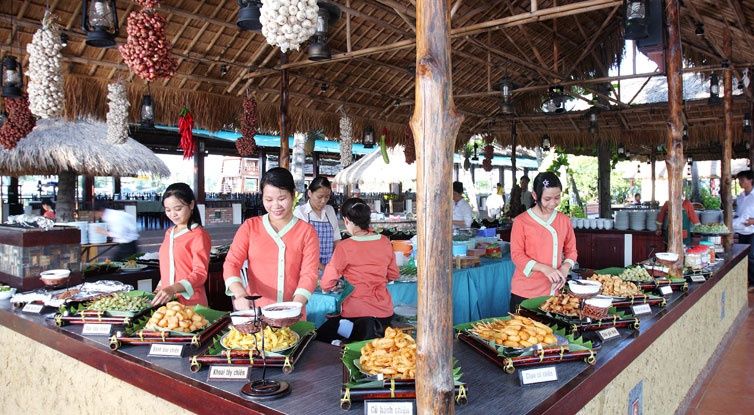 Photo: citypassguide.com
The crispy spring rolls, the fresh rolls with peanut butter sauce, the shells and oysters as well as hundreds of che (sweet soups – dessert dishes) may fool your stomach. Besides, you may not resist taking photos of beautiful landscape: the artificial paddy fields, the hay dung, etc… A peaceful atmosphere is suitable for couples to share the simple and plain but delicious Vietnamese food. The dinner buffet often starts serving at 5 p.m. and ends at 9 p.m. It costs each adult $7-$8. It is advised you come to the buffet as soon as it starts to make sure there are still plenty of food left.
Dinner at Shri
Shri (72-74 Nguyen Thi Minh Khai, District 3, HCMC.) is no more than an up-scale restaurant located in Centec Tower, right opposite from the Youth Cultural House. On the 23rd floor of Centec Tower, it offers a rooftop dinner place where people can both have dinner and look down HCMC. from a high position. The restaurant is decorated mostly with candlelight. The VIP room (the room outside the lounge in an open atmosphere) is available only for dine-in guests with booking in advance.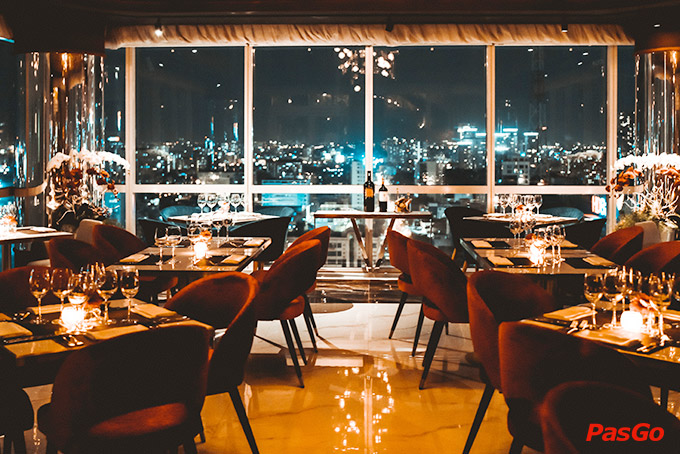 Photo: pasgo.com
Because of its high quality service and wonderful opportunities to look down the sparkling city night life, the price is much higher than other restaurants. Depending upon your orders, price starts averagely at $25-$50/person . Shri is also famous for its fresh Sushi and Western style food. They also offer set menus to make it easier for customers to choose a good combination for their dinner. Shri is so charming and unique that it is an ideal place for either an anniversary , a proposal or even a first date.
A Romantic Coffee Shop
Vietnam is also famous for its coffee. While Starbucks is somehow the same in different places, any Vietnamese coffee shop always has unique characteristic. It would be hard to find two coffee shops have the same designs. You can either go to a coffee shop in the morning or in the evening. However, in the evening, live music shows are available at some coffee shop such as: Yen Café (7 Ngo Thoi Nhiem, District 3), Vung Oi MO Ra Cafe (17 Ngo Thoi Nhiem, District 3),… In the sparkling candlelight, couples can talk quietly and relaxing with lots of romantic love songs performed live by singers. Not only Vietnamese songs but French and English songs are also performed. Don't be surprised at the different prices in the same coffee shop in the morning and at night. A drink costs you averagely $2-$3 in the morning but costs $2-$3 extra at night because of the live music show.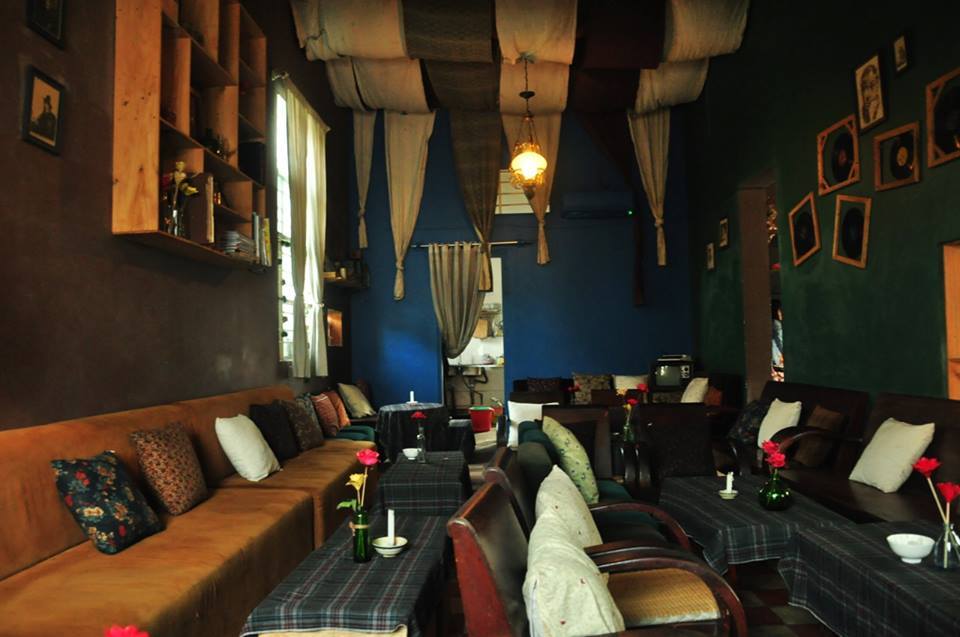 Photo: justgola.com
A show often starts at 9 p.m. and lasts for 1.5 hours. Some offering longer shows and famous singers charge higher price (up to $15, drinks included). If you are out of ideas where to go for a romantic night, there is no need to think much! The various coffee shops in HCMC. with its unique beauty each gives you a totally different coffee shop per night. No matter how long you will stay here, there will be no coffee shop repeated till you leave!
Conversations (0)
Join the conversation
Conversations
Join the conversation
ALL COMMENTS (0)
There are no comments. Add your comment to start the conversation.
read next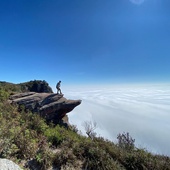 Moc Chau Town is among the top-rated tourist destinations in northern Vietnam brimming with ultramodern and natural sightseeing attractions.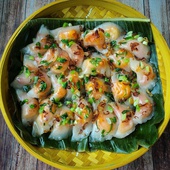 Vietnamese cuisine has long been known as among the most abundant and delicious cuisines in the world.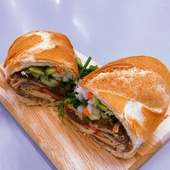 Long queues of Saigoneses, tourists, and shippers in front of the "banh mi" Huynh Hoa shop have long become a familiar scene every afternoon.