5 Great Places to Spend Your Evening in Ho Chi Minh City
You are lucky - this is the best place to spend your nightlife in Vietnam.
At a loss of what to do when the sun sets? Let Vietnam Online editors tell you what you have to choose from among the lively night scenes in Ho Chi Minh City.
Coffee Shops
It may sound strange to have a cup of coffee at night - and imagine the Vietnamese famous black dripping one - how will the idea is? In fact, one of the most common activities at night for people in HCMC is enjoying a cup of coffee with friends. In Ho Chi Minh City, there are many coffee shops with different themes for you to choose from.
Highlands Coffee Shop in HCMC
If you're into the typical espresso or other traditional fares you have at home, the Highland Coffee shop chain will be suitable for you. Highland Coffee offers many different kinds of drinks from coffee to non-coffee drinks, from smoothies to soda. Coffee in Highland is assured to have the best quality, for espresso or ice-cap. The drinks are made following Western style recipe so the taste is strange to Vietnamese but would sure relieve your nostalgia.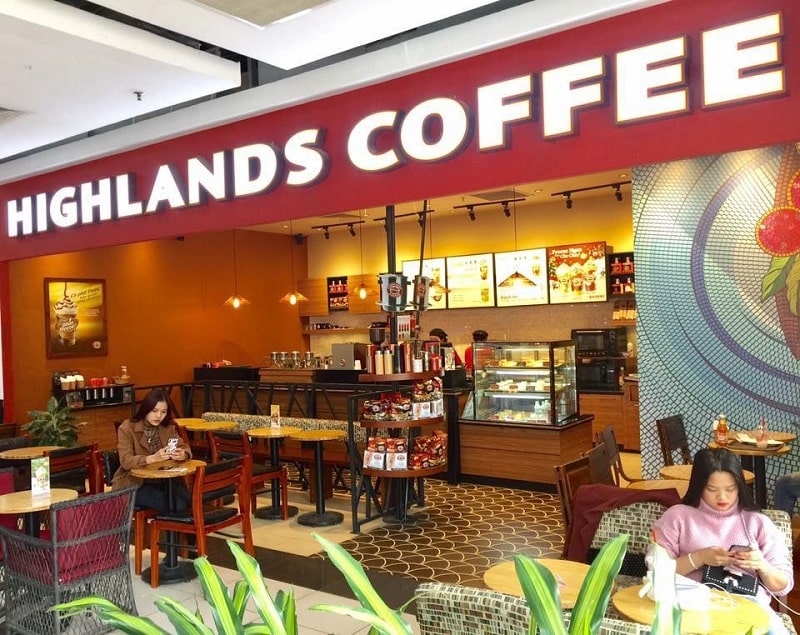 Highland Coffee Shop - Photo: nqtm
King Koi Coffee Garden
King Koi Coffee Garden impresses young people because of its unique space and design. You will seat and enjoy a coffee sip in the tables and chairs surrounded by swimming Koi fish. Here you can not only drink a cup of coffee but also feed the fish and take pictures with the exquisite background.
King Koi Coffee Garden - Photo: @chonmathip_rc
Co Ba Saigon Rooftop Cafe
Acclaimed as a centrally-located cafe with the most beautiful riverside in Ho Chi Minh City, Co Ba Saigon Rooftop Cafe is a favorite destination of those who love the ancientness of Saigon. Sit on an old chair, enjoy the nostalgic atmosphere, and drink a cup of coffee while overlooking the slow-flowing Saigon River is a memorable experience for any coffee lovers. The cafe's design especially exudes the old time with vintage furniture items from windows frames to wooden cabinets, tables, and chairs dating back to the 1980s.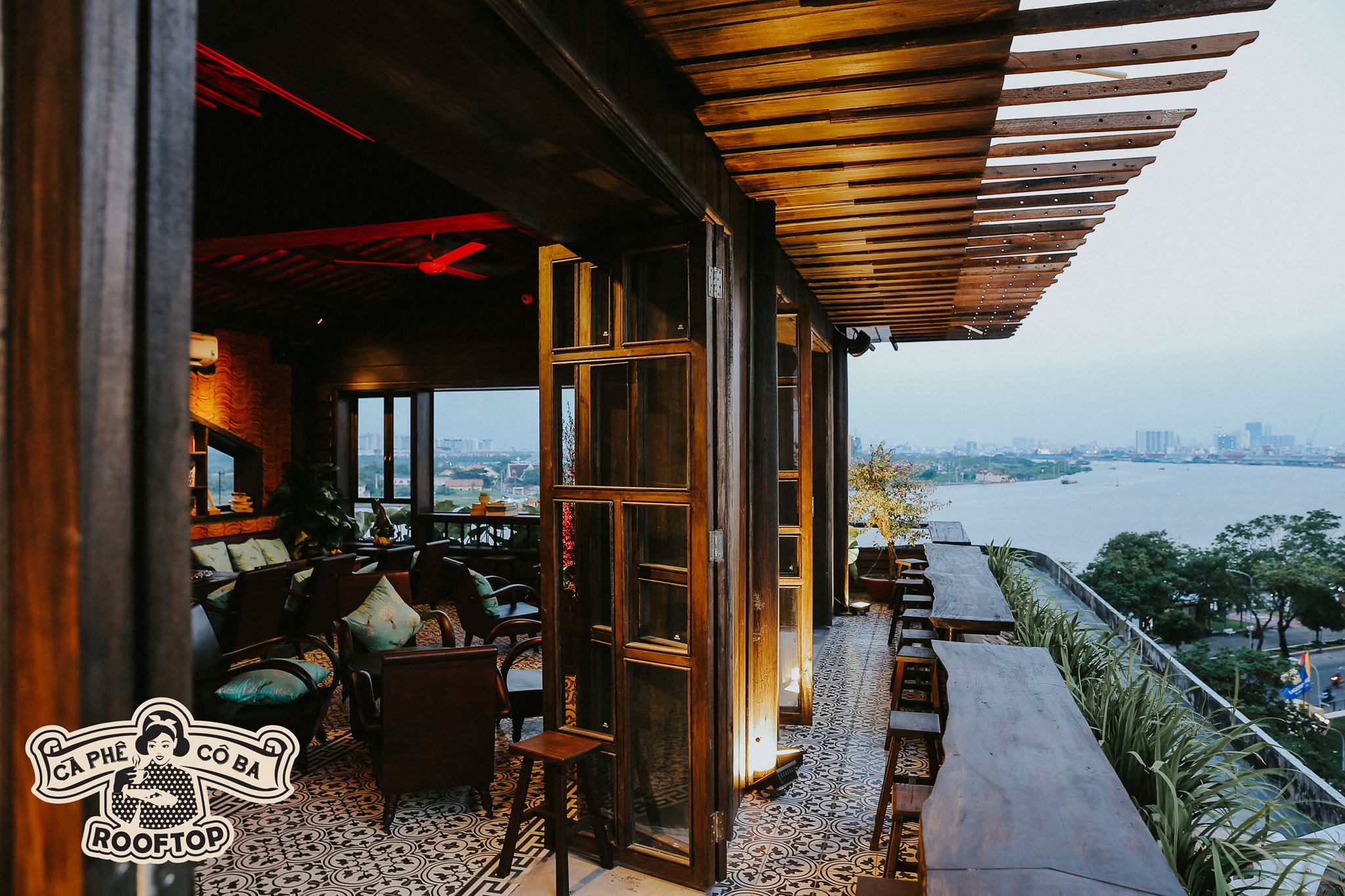 Co Ba Sai Gon Rooftop Coffee - Photo: Cà Phê Cô Ba Đồng Khởi
Other coffee shops
Moreover, there are local favorite stops as well, which in fact attracts the majority of coffee lovers at night. Most coffee shops are on the crowded streets in HCMC like Pham Ngoc Thach, Dien Bien Phu, Cach Mang Thang Tam. A common point in these coffee shops is a relaxing atmosphere with music played all the time for friends meetings with dancing and singing all night.
Of course, there are also many coffee shops with traditional music, which are suitable for chatting, small talks among friends or couples. These coffee shops have a distinctively quiet atmosphere that makes you feel peaceful right at the moment you walk through the door. Yen Acoustic Café at 7 Ngo Thoi Nhiem or Vung Café - Vung Oi Mo Ra at 17 Ngo Thoi Nhiem are popular choices for the live music it offers. Check out Pham Ngu Lao and Dong Khoi area for more options.
Night Bars and Pubs
Bar is also on the top list for activities at night in Ho Chi Minh City. Bar is suitable for party goers loving music and dancing because the atmosphere at bars is usually lively with loud dance music. What an ideal place for relaxation! And to meet old and new friends as well!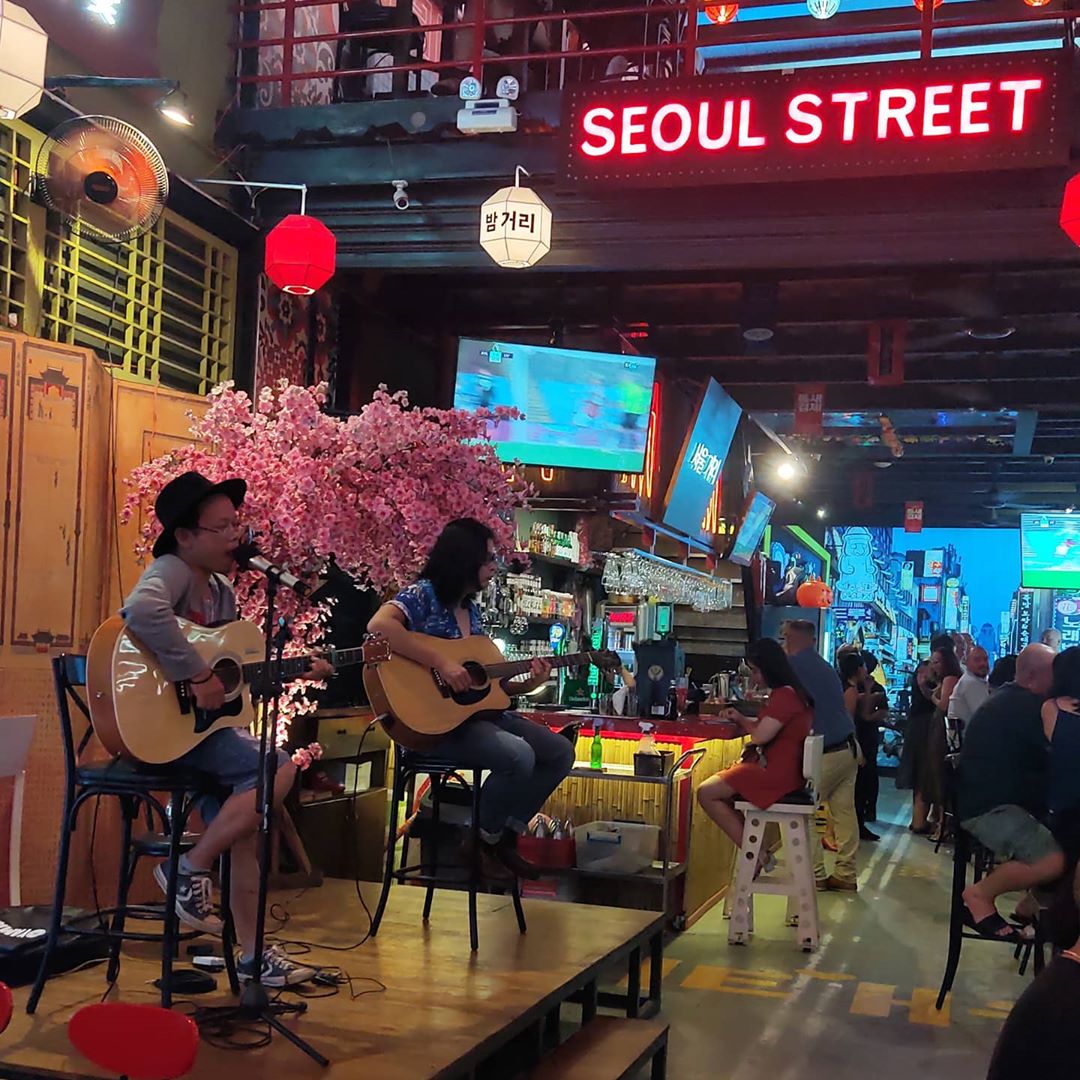 Photo: @hemchill.d2
The atmosphere in these bars is quite exciting and sociable so it is easy to get known to more people. These bars usually have a wide variety of food and drinks. The food here is mainly snacks going with beers and wine for men to enjoy. A recommended bar is Acoustic Bar at 6E1 Ngo Thoi Nhiem Street, District 3.
For women, cocktails and mocktails are more popular, though by no means is it exclusively offered based on gender. These kinds of drinks are usually made from different wine, juice, and fruit, creating a delicious and tropical taste that is not easily found in other places around the world.
The price varies depending on the kind of drink you ordered. For the normal bars in HCMC, the price for drinks is from $10 and maybe up to $100. Especially, at the bar of 5-star hotels like Sheraton, New World, Park Hyatt drink is much more expensive, i.e. a Coke can cost up to $7.5.
Movie Theatres
Going to the cinema is also an activity that most people enjoy doing at night. This is a great place to spend time with family, friends, or lovers. You can watch the latest blockbusters together, give comments about the movies, or discuss the content of each movie together for a lesson learned from them. The movie theater is not a good place for chatting and discussing, though.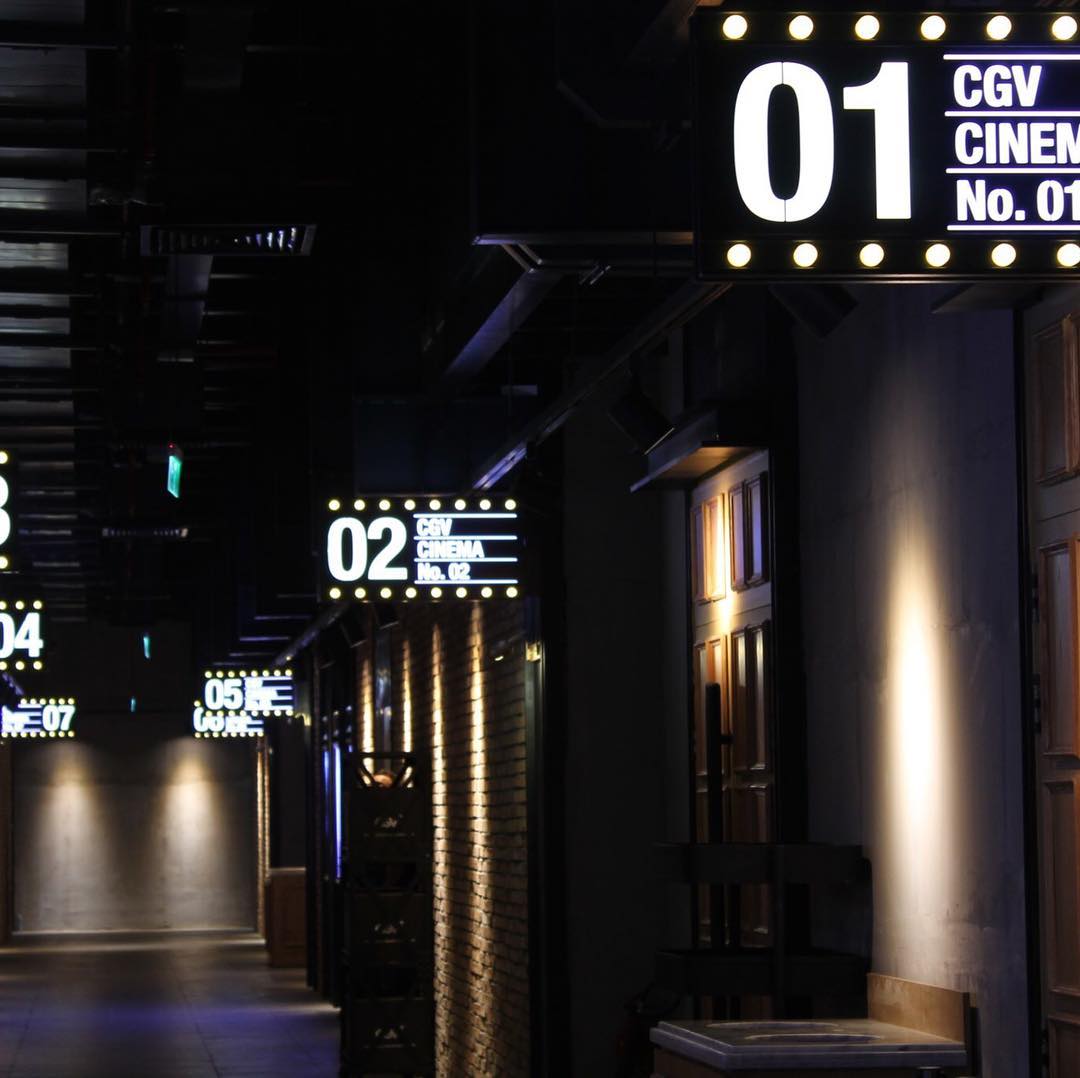 CGV Cinema - Photo: @cgvcinemasvietnam
There are now many cinemas in Ho Chi Minh City. The most popular one is CGV which is famous for its quality of the screen, the sound, and the seats. However, the ticket fee here is higher than in other cinemas. At night, the ticket is about $5-$10/ each and it is even much higher on weekend. Another popular cinema in Ho Chi Minh City is the Galaxy Cinema. Galaxy currently has 9 branches: Galaxy Nguyen Du (District 1), Galaxy Tan Binh (Tan Binh District), Galaxy Kinh Duong Vuong (District 6), Galaxy Pham Van Chi (District 6), Galaxy Trung Chanh (District 12), Galaxy Nguyen Van Qua (District 12), Galaxy Huynh Tan Phat (District 7), Galaxy Linh Trung (Thu Duc District), and Galaxy Quang Trung (Go Vap District).
The price ticket at Galaxy is much cheaper than CGV, which is about $2.5 to $4.5 for a 2D movie. However, the quality of sound at the Galaxy is not very good if you watch action movies. Another advantage of the Galaxy is the snacks and drinks. They are not only cheaper than CGV's but also taste much better.
Night Markets
Hanging out at night markets is enjoyable for many people. At night markets, vendors sell everything from clothes, accessories to food, or drinks. You can go with a group of friends, spend time finding out a cute outfit and accessories, have fun in bargaining, and remind yourself that you are in Vietnam.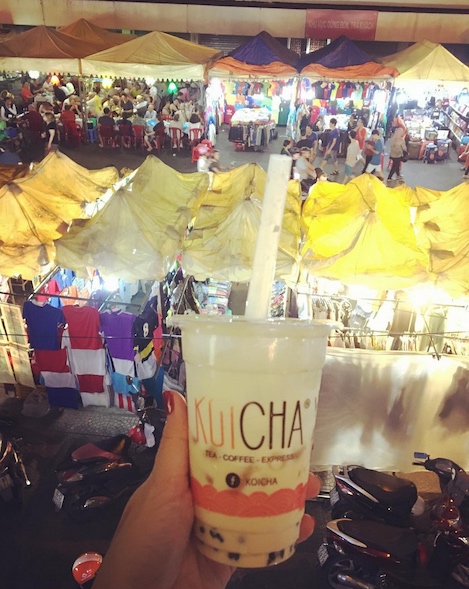 Ben Thanh Nightmarket - Photo: @linhpiu

There are many night markets in Ho Chi Minh City but two popular ones are Hanh Thong Tay night market and the one near Ben Thanh market. Hanh Thong Tay night market attracts many young people, especially university students every night. Even though it is pretty small and crowded, teenagers are still interested in moving around the crowd and finding their favorite clothes. The clothes selling at Hanh Thong Tay night market is suitable for teenagers with colorful and modern styles. There is also an array of street foods and drinks at a very cheap price.
In contrast, the Ben Thanh market is more common to foreigners. Because of the location in the center of the city, foreigners who enjoy walking around at night can take the chance to visit Ben Thanh night market. This market also sells clothes with a wider variety of styles which are suitable for different ages. Moreover, it offers some Vietnamese souvenirs which are unique like handmade stuff, handicrafts, accessories, and many more. Ben Thanh night market also includes some traditional food for you to enjoy.
Live Concert (uniquely Ho Chi Minh City)
Concert is a good choice to spend your nights, knowing that Hanoians often envy Saigoneses for having so many concerts performed every night, of all kinds. There are many stages for performing concerts in Ho Chi Minh City and they have shows almost every weekend. Going to a concert, you can enjoy live music from your favorite singers, or get acquainted with the local music taste with some Vietnamese pop.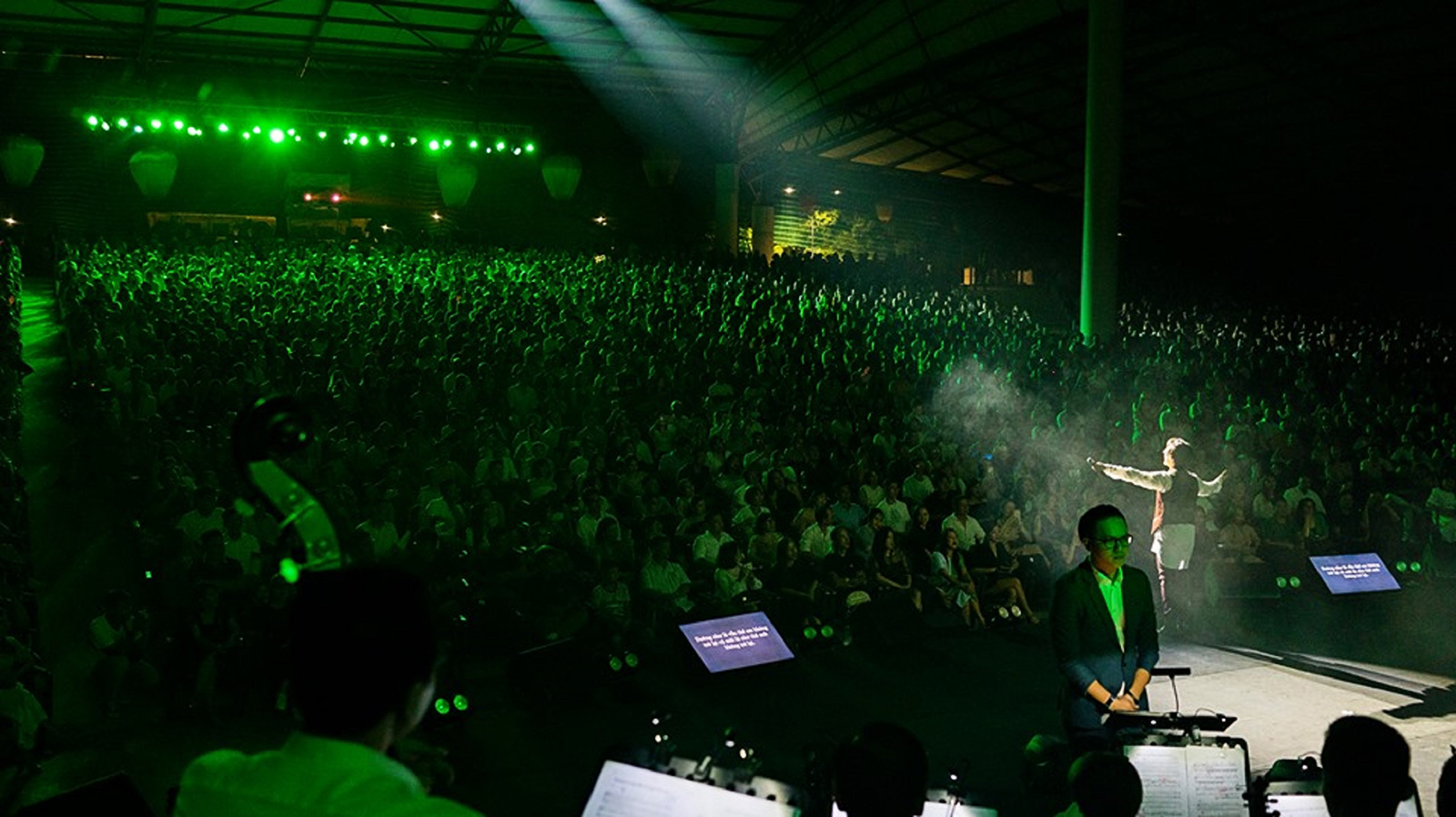 Live Concert - Photo: wowweekend
The ticket for the concert depends on the show you're watching. Most of them are over $5. Concerts are held at one specific time so you have to fix yourself with that time in advance. It is not as flexible as movie theaters where you can choose the show time by yourself. The concert is mostly popular for young people who enjoy live music and dancing. Some popular stages for concerts in Ho Chi Minh city are Lan Anh, Trong Dong. The Military 7 Stadium also hosts a number of international music nights as well so stay tuned with our news feed.
Conversations (0)
Join the conversation
Conversations
Join the conversation
ALL COMMENTS (0)
There are no comments. Add your comment to start the conversation.
read next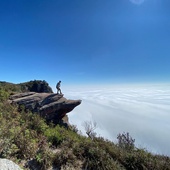 Moc Chau Town is among the top-rated tourist destinations in northern Vietnam brimming with ultramodern and natural sightseeing attractions.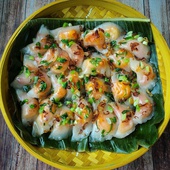 Vietnamese cuisine has long been known as among the most abundant and delicious cuisines in the world.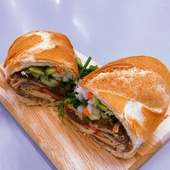 Long queues of Saigoneses, tourists, and shippers in front of the "banh mi" Huynh Hoa shop have long become a familiar scene every afternoon.