5 Places to Spend Your Christmas Night in Hanoi
Tropical Christmas it is
Although Christmas is not a public holiday in Vietnam, it has earned great recognition from the local residents. From the beginning of December, Hanoi's streets are all decorated with Noel's patterns that create a festive environment helping any expats off being homesick in the night of Christmas. Hanoi's weather also supports the day which is often cold and dry; the only missing factor for a perfect Noel is snow. Joining in Hanoi's festive environment, you can totally have fun for this Christmas if you are in Hanoi. Here are our suggestions to the best place to go for Christmas in the capital city:
Hang Ma Street
Located in the heart of Hanoi's Old Quarter, Hang Ma Street always catches up with the trend by selling ornaments in special events like International Children's Day, Mid-Autumn Festival, New Year Eve, Tet Holiday and Christmas. Anything you need to decorate your Christmas tree as well as gifts and greeting cards can easily be found here with low prices.
Making full use of your trip to walk around Hanoi's Old Quarter should be a good idea since it may remind you of your hometown with Christmas Trees being put up in front of restaurants; snowmen made from cotton near Ice-cream shops or numbers of Santa and his reindeers on sides of clothe stores. It's not weird if you see one or two Santa driving motorbike instead of the reindeers on streets because they are actually gifts delivers.
Saint Joseph Cathedral
Praying in church is an indispensible for any Christian believer in the night of Christmas. Luckily, there are many churches around Hanoi in which ones may enjoy a wide variety of religious activities as well as hymns singing and other music performance. Among the churches around Hanoi, Saint Joseph Cathedral (40 Nha Trung Street, Hoan Kiem) should be the most magnificent and famous one. Besides, ones may visit Ham Long Church (21 Ham Long Street, Hoan Kiem) or Cua Bac Church (56 Phan Dinh Phung, Ba Dinh).
Hotel Dinner Buffet
Christmas is when high-star hotels in Hanoi offer the most luxury buffet party and hilarious music performance. Standing out among the hotels should be Sofitel Metropole Hanoi where 1001 fairy tales are reproduced in one night in its La Beaulieu and Spices Garden restaurant. Artists wearing Aladdin, Snow White or Peter Pan costume will entertain you with special art shows while tasting excellent international foods. The price is USD 75 for an adult, USD 46 for children aging 9-12 and USD 33 for kid from 3-8.
With a lower price range, from USD 20-40, tourists can still enjoy a luxury Christmas night at Hilton Hanoi Opera, Melia Hanoi or Hanoi Daewoo.
Music Shows and Parties
On the night of Christmas or the night before, there are many fantastic music shows of many genres such as pop-ballad; classic or jazz occurring in Hanoi, especially the outside area of Hanoi Opera House and the inside as well. The themes of those shows are no doubt about Christmas.
Additionally, international organizations and universities and embassies usually organize Christmas party to welcome their native civilians and ones with the same interest to join and cheer up for the night.
Shopping Malls
Because there is no Black Friday in Hanoi, Noel and New Year Eve are good chances for shopping malls launching their biggest promotional campaign of the year which shocking sale off and hundreds of new arrivals. Parson, Vincom Plaza Tower, Ruby Plaza and Garden Mall are the most remarkable shopping centers in Hanoi. Don't miss this golden opportunity to pick up one or two most trendy pieces of fashion.
Conversations (0)
Join the conversation
Conversations
Join the conversation
ALL COMMENTS (0)
There are no comments. Add your comment to start the conversation.
read next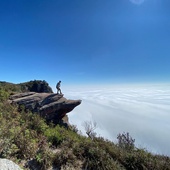 Moc Chau Town is among the top-rated tourist destinations in northern Vietnam brimming with ultramodern and natural sightseeing attractions.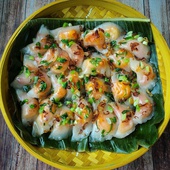 Vietnamese cuisine has long been known as among the most abundant and delicious cuisines in the world.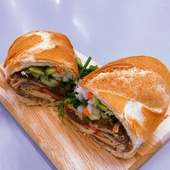 Long queues of Saigoneses, tourists, and shippers in front of the "banh mi" Huynh Hoa shop have long become a familiar scene every afternoon.