5 Best Spots to Tuck into Brunch in Saigon Downtown
Scrolling through Instagram on the weekends and looking beyond exquisitely filtered photos of a sliced egg avocado toast or berry Quinoa muffins, you'll see the globally booming scene of brunch. More than just a millennial trend, brunch brings the joy of deep social pastime and bonds the relationships. Seemingly every corner of Saigon has brunch spots gliding from old-school concepts to newcomer all-day café. Luckily for you, here we pick out 5 of the most "Insta-worthy" places to enjoy this breakfast-meets-lunch Sunday affair in downtown Saigon.
Au Parc
Tucked away in a low-rise colonial building, Au Parc looks straight out the Notre-Dame Cathedral and the Reunification Palace through stainless window frames. Western-style architecture with original paintings hanged over the brick-exposed walls adorns the interiors.
The dimly-lit, laid-back atmosphere allows well-deserved attention to be given to the flavor-forward menus of Mediterranean and Middle Eastern cuisines and Italian coffees. Additionally, get fancy a bit of soft music and a New York or Turkish style brunch on weekends from 11:00 am to 4:00 pm.
You'll also find a vast collection of freshly prepared smoothies, ice cream, and yogurts to start your day off brilliantly.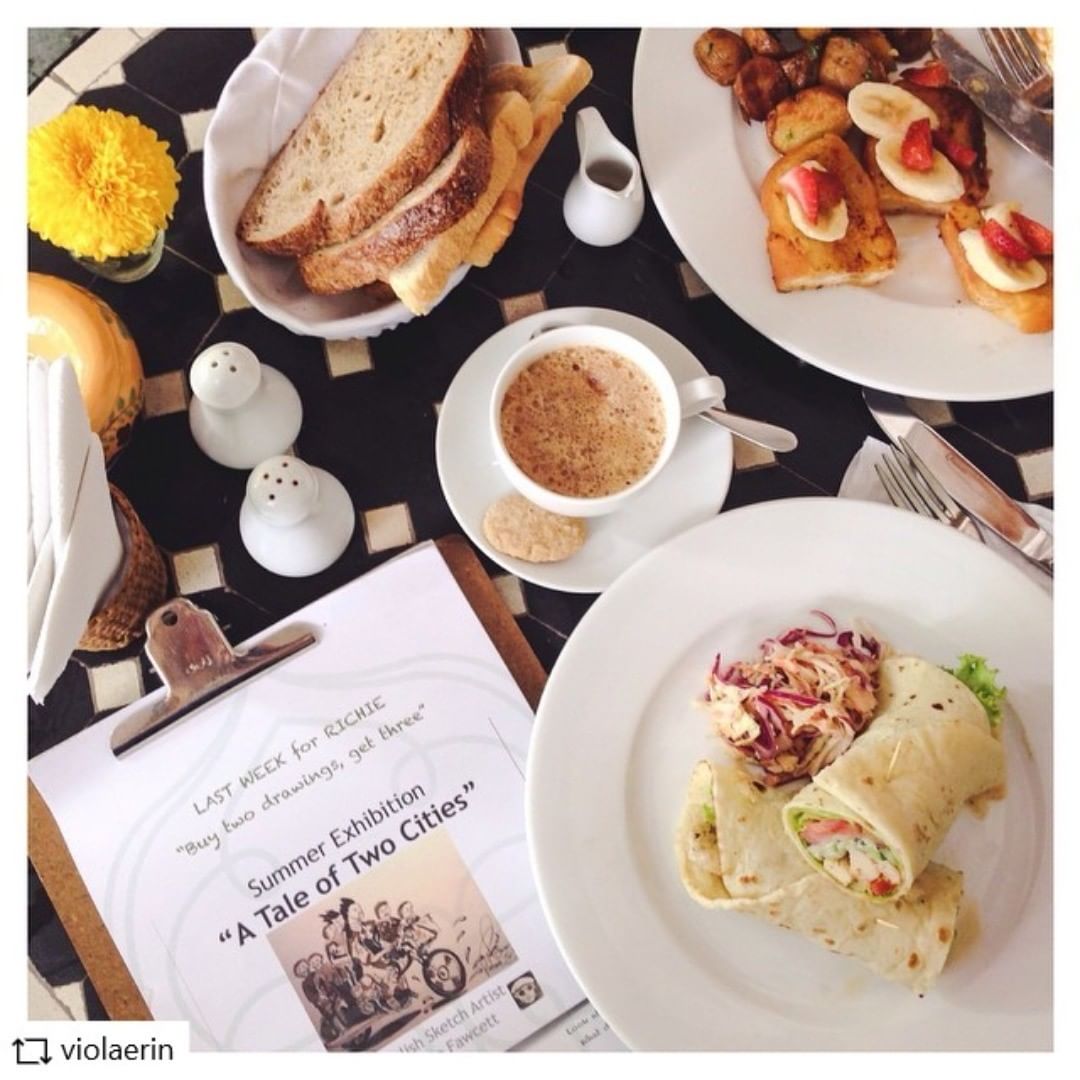 Au Parc Saigon - Photo: @au_parc_saigon
Address: 23 Han Thuyen Street, District 1
Best for: Couple, Solo, Family
Phone: 02838292772
Open: 07:30 - 23:00
L'Usine
It turns out great brunch feels the same way but your languorous mid-day meal can still be extraordinary in L'Usine where dining is more integrated with retail activity. A stylish coffee shop is compelled with a fashion boutique, creating a co-space from scratch. Take on an experiential purchase journey for high-quality Vietnamese clothing before you open a full-service sit-down café.
Follow your nose to the scent of authentic Vietnamese coffees or European cappuccinos, and feast on a good spread of classics such as eggs Benedict, sandwiches, French butter croissants, and macaroons.
That L'Usine has established multiple branches in Saigon means you'll be able to enjoy an all-day brunch communally or separately.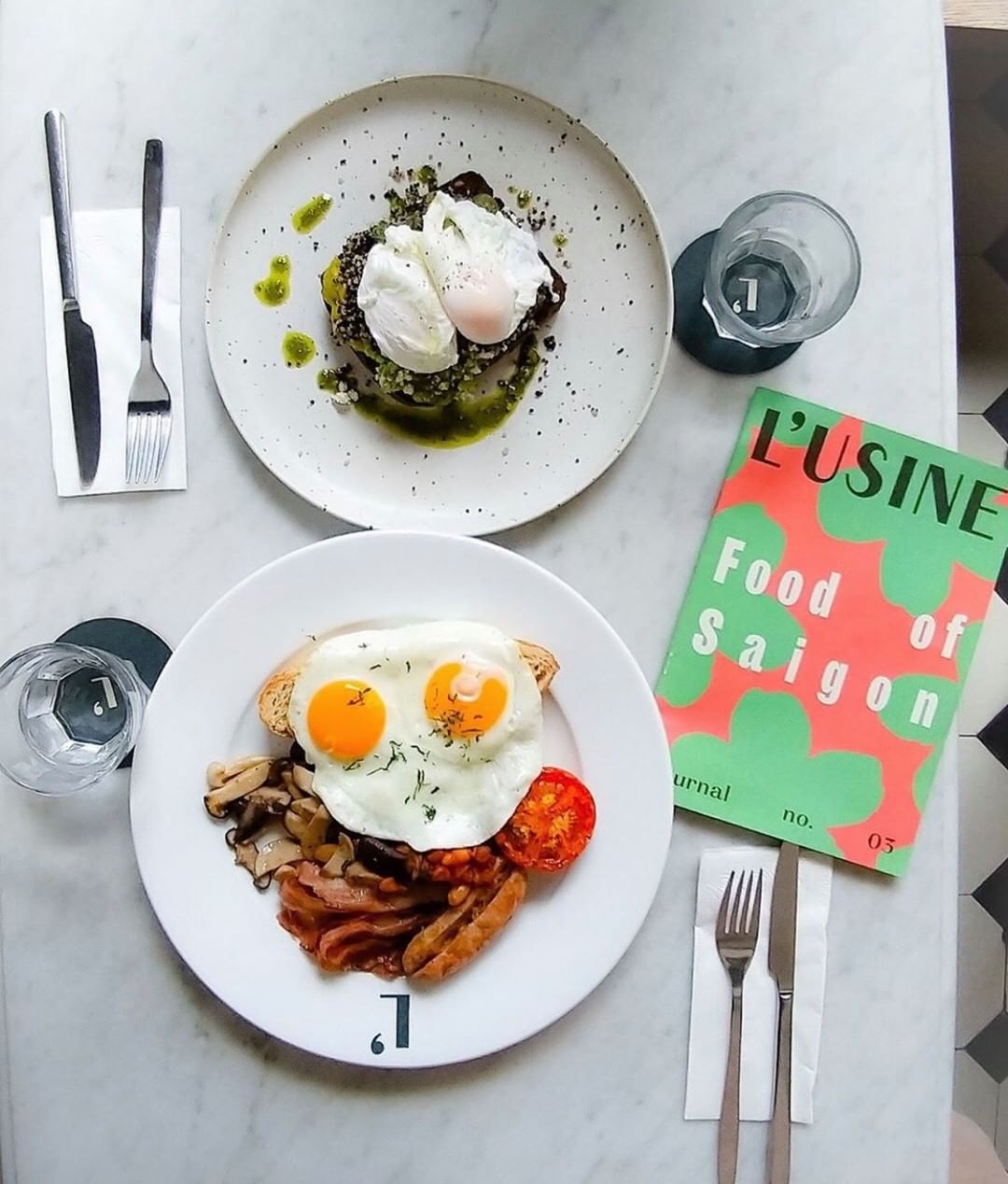 L'Usine - Photo: @lusinespace
Address: 19 Le Thanh Ton, District 1; 151/5 Dong Khoi, District 1 
70B Le Loi, District 1
24 Thao Dien, District 2 
Crescent Mall GF-56, 101 Ton Dat Tien, District 7.
Best for: Couple, Solo, Family
Phone: 0342800222
Open: 07:30 - 21:30
L'Herbanyste
The brand-new 'urban jungle' attracts eco-conscious crowds who appreciate the health-focused plant-based options from local ingredients. It serves a rotating menu of Vietnamese and Western vegetarian brunch and café. Homemade drinks like Kombucha is also a favorite choice as you tap your toes to live music and gaze at other slow-living guests sipping a cold cocktail.
This environmentally-friendly concept house proudly consists of a free swimming pool and a holistic treatment room that applies the exclusive Vietnamese skincare method. All in one, this splendor gem evokes sustainable coveted experience for brunching, drinking, and pampering in the hectic city.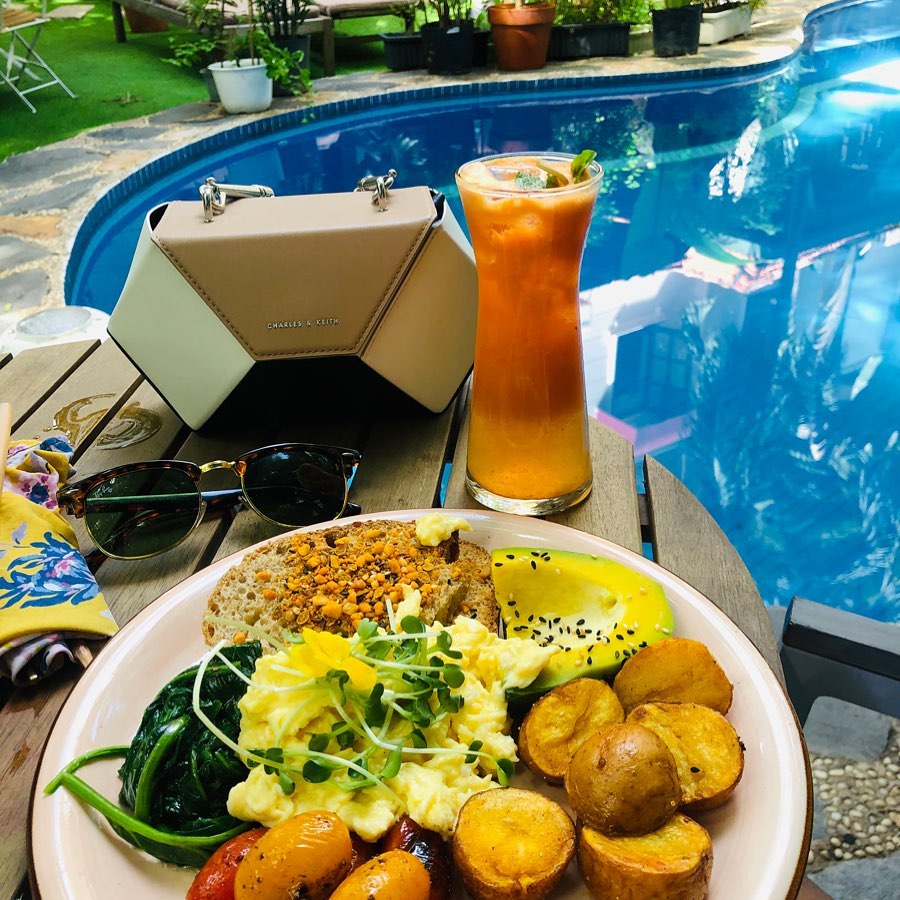 L'Herbanyste - Photo: @lysiane.o
Address: 215E4 Nguyen Van Huong Street, District 2.
Best for: Couple, Solo, Family
Phone: 0357392910
Open: 09:00 - 18:00
Marcel Café
Newly opened in 2019, this neighborhood-bistro café is a descendent of the successful Marcel Gourmet Burger chain in Saigon. Its low-key, ultra-hip affair here perfectly suits the unpretentious surroundings while the chartroom is decked out with white and pink-hued polished walls.
With just a handful of wooden stools, Marcel Café serves young crowds with a mash of creative variations on the versatility of eggs and French classics including 'oeuf à la coque', pastries, and fresh classic cocktails like Thyme Tonic or Tennessee Sour, complete with slices of bread from the best bakeries.
Private tables are subject to availability to create a clandestine atmosphere for your perfect weekend pitstop.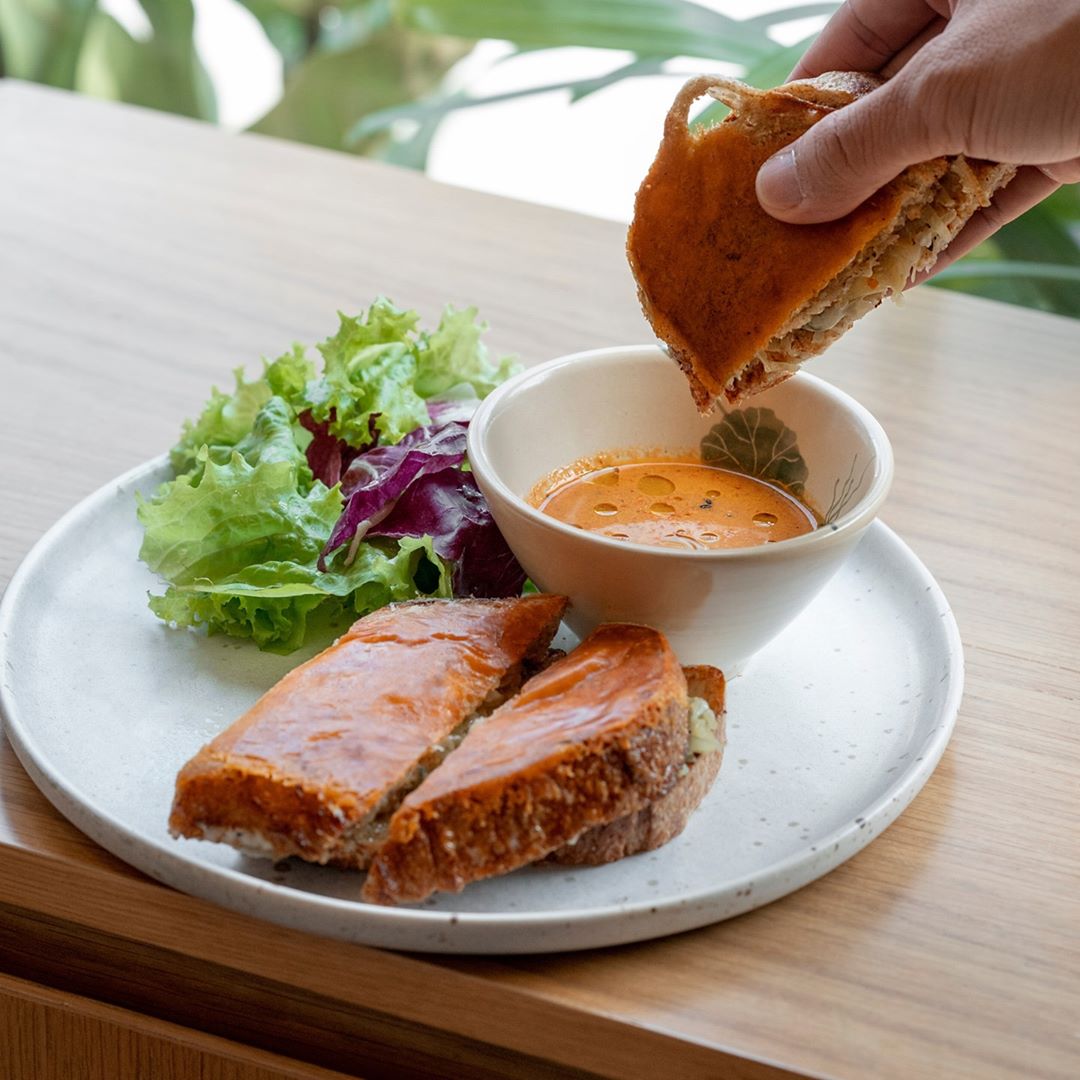 Marcel Café - Photo: @cafemarcelsaigon
Address: 96 Nam Ky Khoi Nghia Street, District 1
Best for: Couple, Solo, Family
Phone: 0909878096
Open: 08:00 - 22:00
The Vintage Emporium
Tucked down a quiet backstreet, the Vintage Emporium is a little off-the-beaten-track where connoisseurs can crave for pecan quinoa granola, fluffy ricotta pancakes, or eggs Florentine. While Vintage Emporium Dakao is a copy of Sydney in miniature, this retro-style café in Thao Dien is beautifully decorated with vintage-looking furniture, dark light chandeliers, and lush gardens straight to the outdoor pool.
This brunch restaurant also proudly boasts an unpredictable place with a jolly addition of seafood on ice, poolside BBQ, and Christmas roast above the mainstream menu. Additionally, juices and cocktails are bottled on the premises as the best option for your health.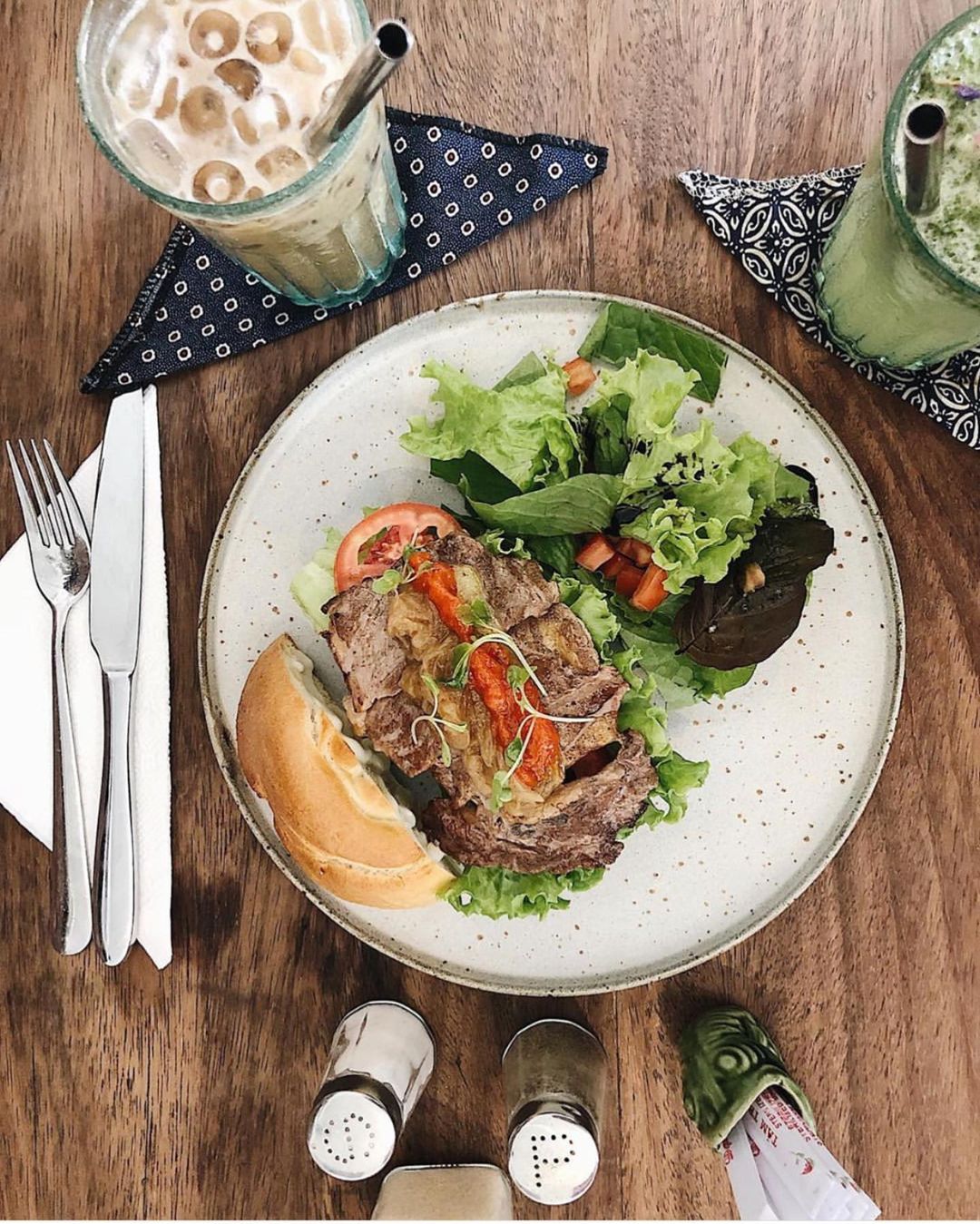 The Vintage Emporium - Photo: @thevintageemporium.dakao
Address: 95B Nguyen Van Thu Street, District 1 No.1 Street 39, District 2
Best for: Couple, Solo, Family
Phone: 0904413148
Open: 07:00 - 23:00
Conversations (0)
Join the conversation
Conversations
Join the conversation
ALL COMMENTS (0)
There are no comments. Add your comment to start the conversation.
read next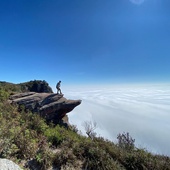 Moc Chau Town is among the top-rated tourist destinations in northern Vietnam brimming with ultramodern and natural sightseeing attractions.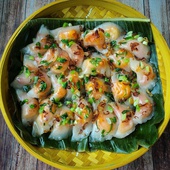 Vietnamese cuisine has long been known as among the most abundant and delicious cuisines in the world.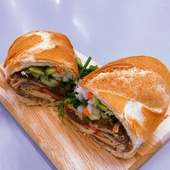 Long queues of Saigoneses, tourists, and shippers in front of the "banh mi" Huynh Hoa shop have long become a familiar scene every afternoon.