5 Best Buffet Restaurants in Hanoi
Buffet restaurants provide customers with the chance to taste a wide range of cuisines at a reasonable price. Instead of venturing out street stalls on limited time budget, why don't you sample a taste of Vietnam by visiting these restaurants?
Sen Restaurant Chain
The chain of Sen Buffet Restaurant comprises of three restaurants including Sen Tay Ho, Sen 60 Ly Thai To, and Maison Sen.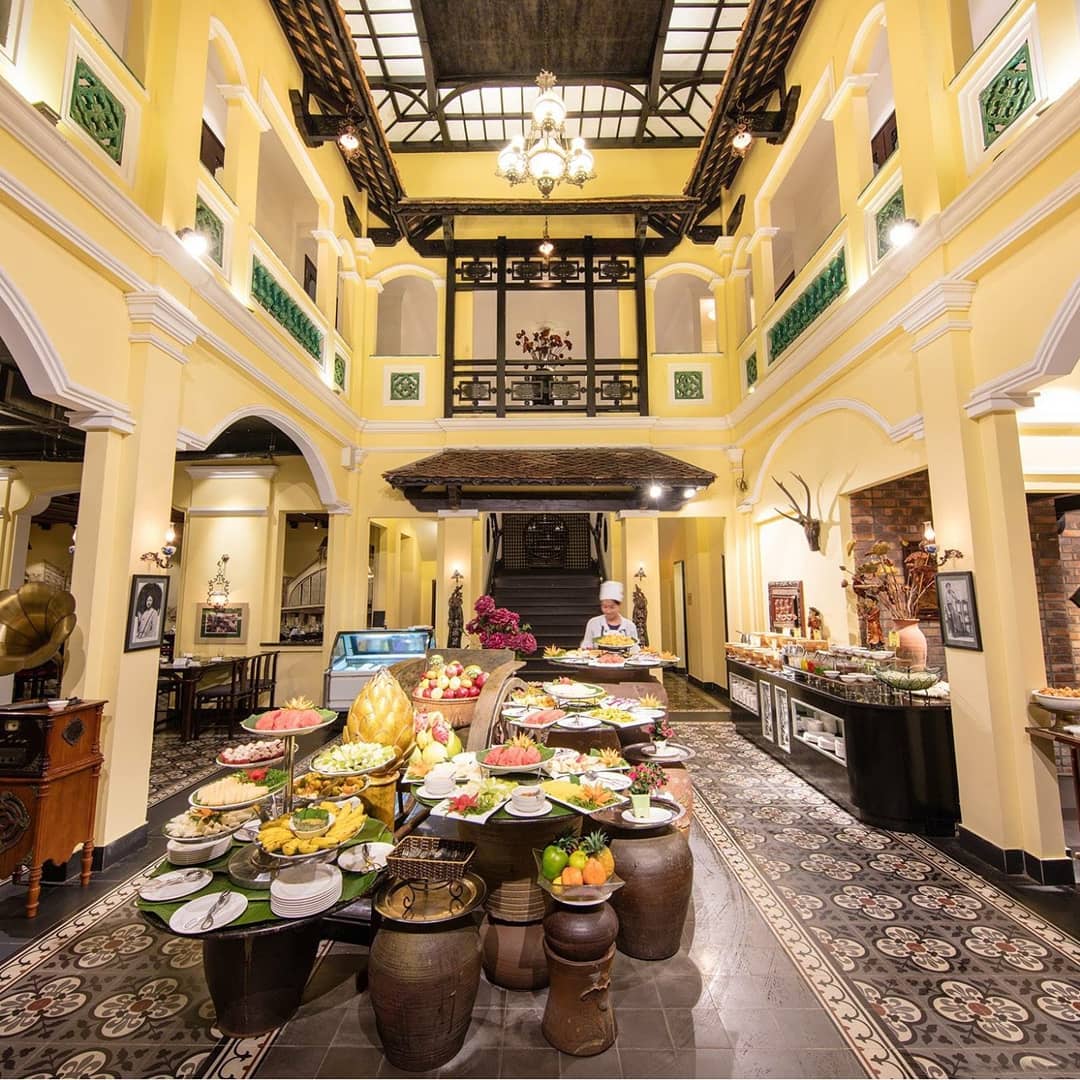 Photo: @popolulu.vietnam
Sen Tay Ho locates near West Lake Water Park on Lac Long Quan Street, with a huge open space of 12000 square meters, and surrounded by a romantic garden. In the heart of Hanoi is Sen Ly Thai To - a 3-story restaurant with different styles that can serve 300 customers. With an array of over 150 dishes, the restaurant serves not only regional delicacies but also Japanese food, BBQ, and seafood.
Maison Sen is newly refurbished and situated at 61 Tran Hung Dao Street. The restaurant boasts French architectural design with an Asian-Western fusion menu of over 200 dishes.
Buffet theme: There are various dishes, from Asian to Western ones, including grilled lobsters, pho, bun oc, sushi, and fresh salmon. With a nice dining space, diverse menu, good quality, and reasonable price, the Sen restaurant chain attracts both Vietnamese and foreign customers.
Sen Buffet Address:
Sen Tay Ho: 614 Lac Long Quan, Hanoi
Sen Ly Thai To: 60 Ly Thai To, Hanoi
Maison Sen: 61 Tran Hung Dao, Hanoi
Buffet Poseidon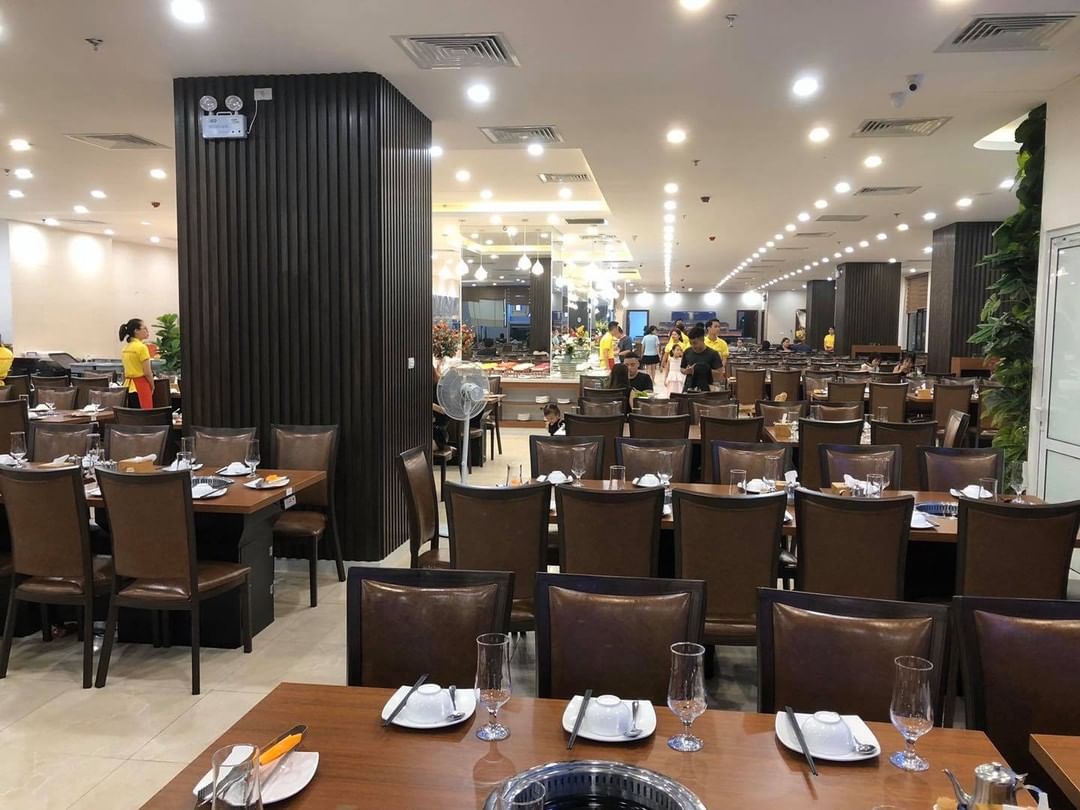 Photo: @buffet_poseidon
The chain of Buffet Poseidon is raved about among Hanoians as one of the most luxurious and reputable buffet chains in Hanoi. The excellent fusion menu of Asian and Western cuisines fascinates you with over 200 dishes. The highlight of the restaurant is an unlimited source of seafood, Japanese food, Thai hotpot, and BBQ of all kinds. Buffet Poseidon is especially suitable for families with children since it has a playground for kids and a comfortable space for big groups. The average price is also very reasonable, just from 350.000 - 400.000 VND/ person.
Address
4th & 5th floor Hanoi Center Point, 27 Le Van Luong
3rd floor Artemis, 3 Le Trong Tan
4th floor Ho Guom Plaza, 102 Tran Phu
King BBQ Buffet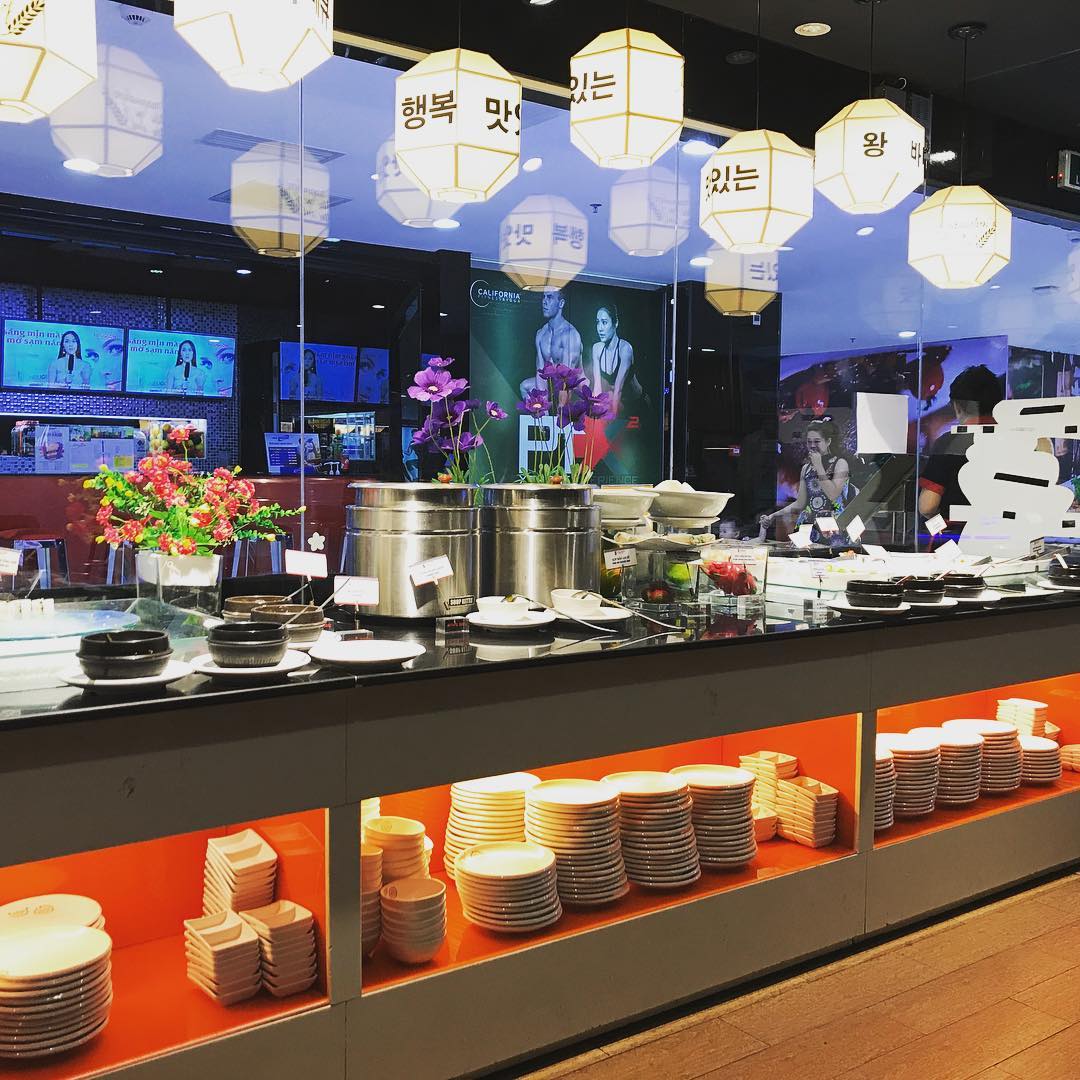 Photo: @kairu2607
King BBQ Buffet Chain boasts the real heaven for BBQ, especially for Korean BBQ lovers. The restaurant is always fully stocked with fresh imported beef and serves up to 200 quintessential dishes of Korean cuisine. Dishes usually come in combos, set menu, or a la carte menu, giving a wide range of options for guests. There are also King fresh healthy drinks to enjoy together with great grilled food. The average price ranges from 200.000 - 400.000 VND/person.
Address
2nd floor Aeon Mall/ Indochina Plaza Hanoi, 241 Xuan Thuy/ SO-08 G floor, The Garden, My Dinh/ 116 - 117 K1 Giang Vo/ T5 09-10 Discovery Complex 302 Cau Giay/ 1st floor Diep Linh Commercial Center/ Shophouse B2-06 Vinhomes Gardenia/ Shop 26 1st floor, Big C Thang Long 222 Tran Duy Hung/ 4th floor Artemis, 3 Le Trong Tan/ 5th Vincom Pham Ngoc Thach/ 5th Vincom Nguyen Chi Thanh/ T305 3rd floor Aeon Mall Long Bien/ Shop 07 1st floor Ho Guom Plaza, 110 Tran Phu/ 1st floor Mipec Tower 229 Tay Son/ B1 floor Times City/ R2-14 B2 floor Royal City/ 5th floor Vincom Ba Trieu/ 24T2 Hoang Dao Thuy. 
Bo De Tam Vegetarian Buffet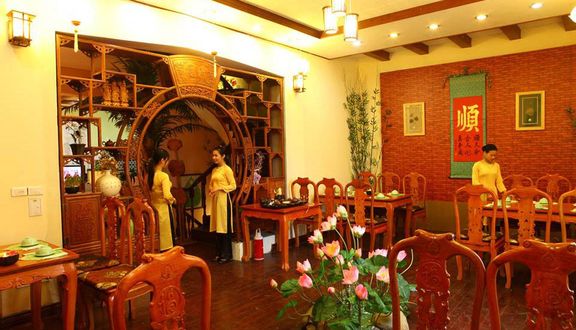 Photo: Foody
If you are a vegetarian or simply care for your health, you will be amazed at the vegetarian buffet at Bo De Tam restaurant. The buffet is held every Friday, on the first and 15th day according to the lunar calendar, including 35 – 50 dishes followed different topics. Vegetarian food is kept fresh, without any preservative substance or food coloring, and cooked with mineral water. Carefully-decorated cuisines are very eye-catching with the colorful veggie and mushroom. Customers can also order food from the menu in a normal way or buy take-away food boxes. Delivery service for lunch is also available.
Note: at present, Bo De Tam Restaurant only provides delivery service.
Address
34 Pham Huy Thong, Ba Dinh, Hanoi 
Seoul Garden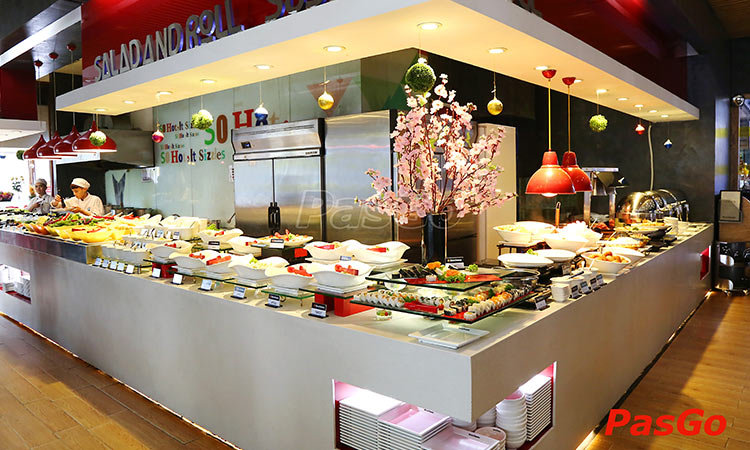 Photo: Pasgo
First established in Singapore in 1983, nowadays, Seoul Garden is a famous global restaurant brand, which has appeared in many countries such as Malaysia, Indonesia, the Philippines, and Vietnam, offering the best " Grilled food and No-smoke hotpot" service. The restaurant is designed modernly, with a warm and friendly atmosphere, and well-equipped with the latest smoke absorber and deodorize system. There are more than 200 dishes served, including grilled dishes and many kinds of hotpot. Seoul Garden's staff is trained by Singaporean experts, and the restaurant promises to provide the best and professional service possible.
Address
SO-07, G floor, The Garden commercial center, Me Tri, Hanoi
5th floor - Vincom tower - 191 Ba Trieu, Hanoi
Other buffet choices to consider
Pepperonis restaurant has a cheap and filling buffet of pasta and Italian style food: soup, Caesar salad, lasagna, pasta with either white sauce or bologna. For dinner, the restaurant chain offers a pizza buffet, a hurray-hurray for typical American food. Deals are available from 11 AM - 8:30 PM only.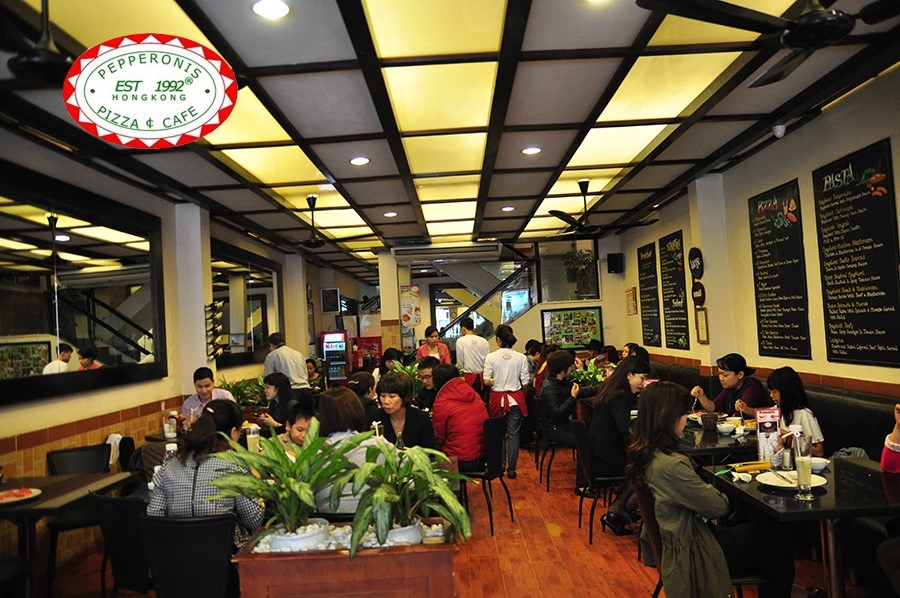 Photo: Mobile Gift
Address
98 Hang Trong/ 123k1 Giang Vo/ 14 Tran Phu/ 13 Huynh Thuc Khang/ 37 Tran Dang Ninh/ 374 Nguyen Van Cu/ 112 Lac Long Quan/ 9B Nguyen Du/ 510 Bach Mai/ Rainbow Linh Dam.
Kichi-Kichi is an all-you-can-eat hotpot place, where food is placed on small plates and running around on a rotary. You will have your own pot to put your favorite food items into. Prices start from 169.000 VND/ person.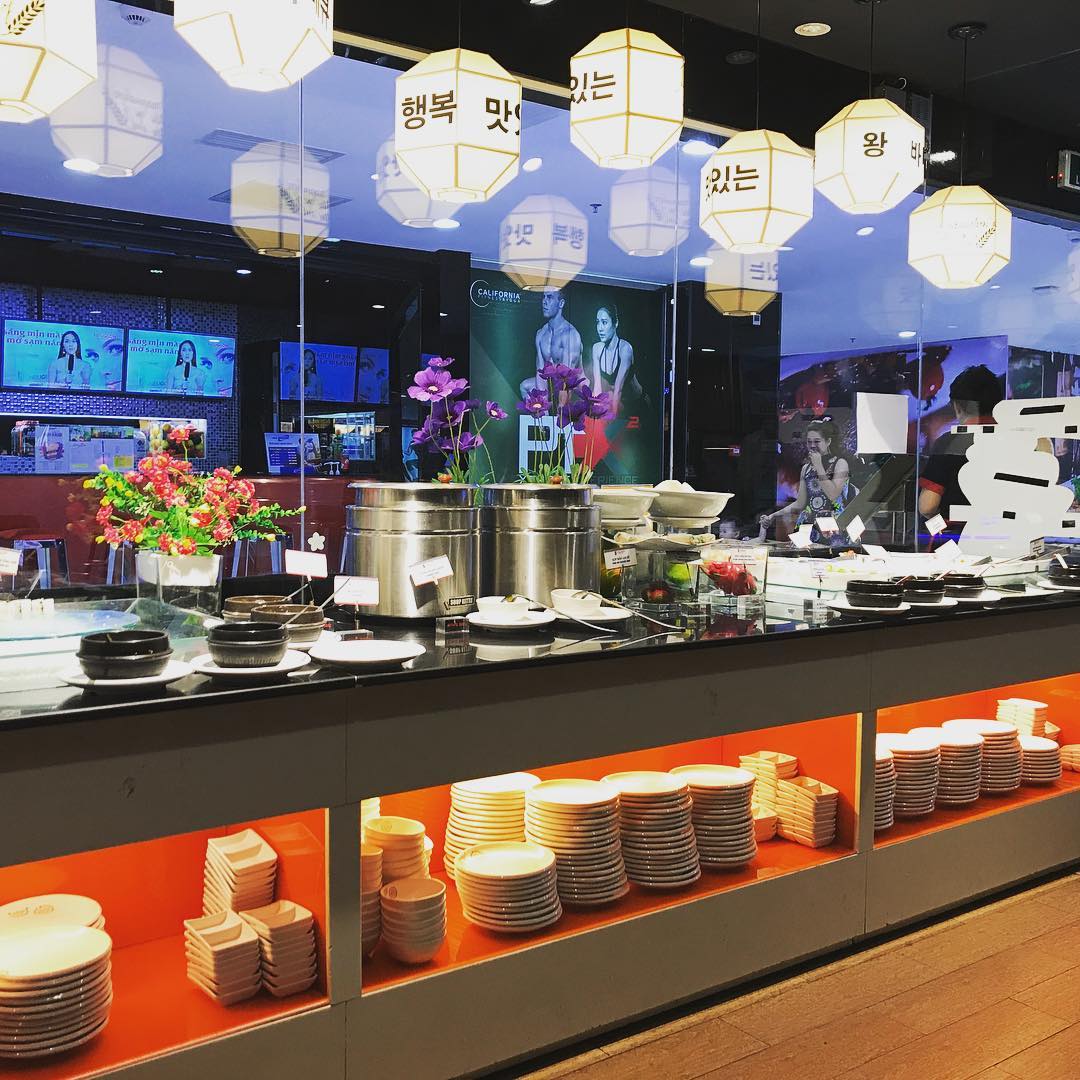 Photo: @kichikichi.official
Address
1st-floor, Big C 222 Tran Duy Hung/ 105D5C Tran Thai Tong/ 17T5 Hoang Dao Thuy/ WaterMark 395 Lac Long Quan/ 5th-floor L503 Vincom 119 Tran Duy Hung/ / 1A Tang Bat Ho/5th-floor Vincom 191 Ba Trieu/ 46C Vincom Mega Mall Times City 458 Minh Khai/ 101-B1 Pham Ngoc Thach/5th-floor Vincom 54 Nguyen Chi Thanh/ 12C Lang Ha/ Royal City 72 Nguyen Trai/ 5th-floor Artemis 3 Le Trong Tan/ 1st-floor Gold Season 47 Nguyen Tuan/ 3th-floor, Aeon Mall 27 Co Linh/ 2 Long Bien II/ 3th floor Savico 7-9 Nguyen Van Linh/ G floor Linh Dam/ 1st- floor Truong Dinh Pizza 461 Truong Dinh/ 6 Nguyen Hoang/1st-floor Ecolife 58 To Huu/ 4th-Sun Grand City, opposite 123 Hoang Hoa Tham/ T260, 2nd-floor Aeon Mall Ha Dong.
Conversations (0)
Join the conversation
Conversations
Join the conversation
ALL COMMENTS (0)
There are no comments. Add your comment to start the conversation.
read next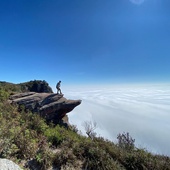 Moc Chau Town is among the top-rated tourist destinations in northern Vietnam brimming with ultramodern and natural sightseeing attractions.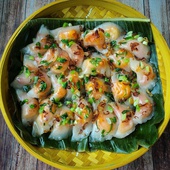 Vietnamese cuisine has long been known as among the most abundant and delicious cuisines in the world.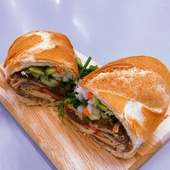 Long queues of Saigoneses, tourists, and shippers in front of the "banh mi" Huynh Hoa shop have long become a familiar scene every afternoon.