10 Best Campsites in Vietnam
Having a few days off from work, sleeping in a tent under thousand stars surrounded by verdant greenery might be a simple yet wonderful life that everyone has dreamt of. If you're wondering about the best places to go camping in Vietnam, you've just come to the right place. The article below narrows down 10 best campsites throughout Vietnam.
1. Chilling out at Bản Rõm Ecological Tourist Zone
Location: Quang Tien Commune, Soc Son District, about 30km from Hanoi City Center
How to get there: by private car/ motorbike following Nhat Tan Bridge - Noi Bai International Airport route to Soc Son District. There are also public buses No. 56 & 15 to this camping site.
Ticket price: 50.000 VND/ person
Why you love it: 
Bản Rõm eco retreat is all about wild camping. Acres of rugged hills are the best spots for you to pitch your own tent under the pine forest and feel reconnect to nature. You can also avail of tents, BBQ and other cooking facilities renting service to enjoy your trip with ease. The relaxing surrounding is ideal for participants to join team building activities and play interesting games like passing the tunnel, climbing or camping competition.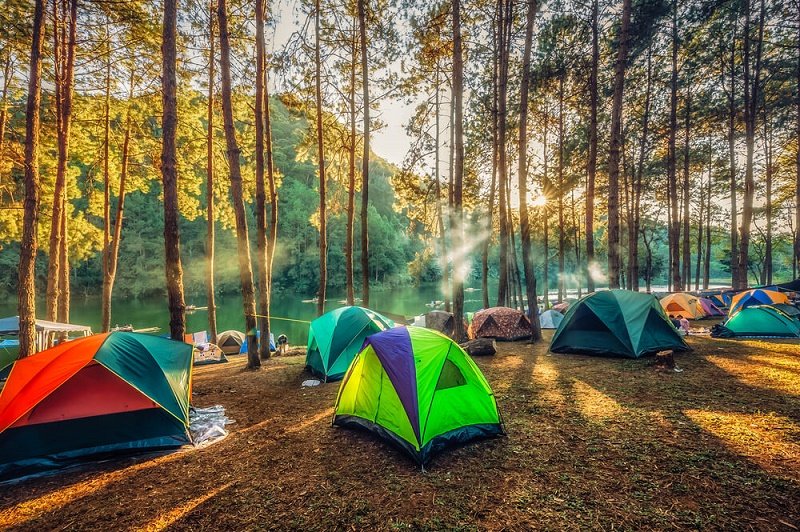 Bản Rõm Ecological Tourist Zone - Photo: thecharcoalsupplyco
2. Pure camping at Hàm Lợn Lake Campsite
Location: Doc Ton Mountain Range, Soc Son District, 30km from the center of Hanoi
How to get there: private vehicles like cars and motorcycles are highly recommended. From Big C Tran Duy Hung, ride towards Thang Long Avenue heading Vinh Phuc Province. 
Ticket price: free
Why you love it: 
Need an outdoorsy detox for your family? Hàm Lợn Lake features a budget-friendly campsite. Without modern amenities, this back-to-nature retreat inclines towards natural wilderness where you can enjoy fresh air, challenge yourself with fishing and hiking experiences.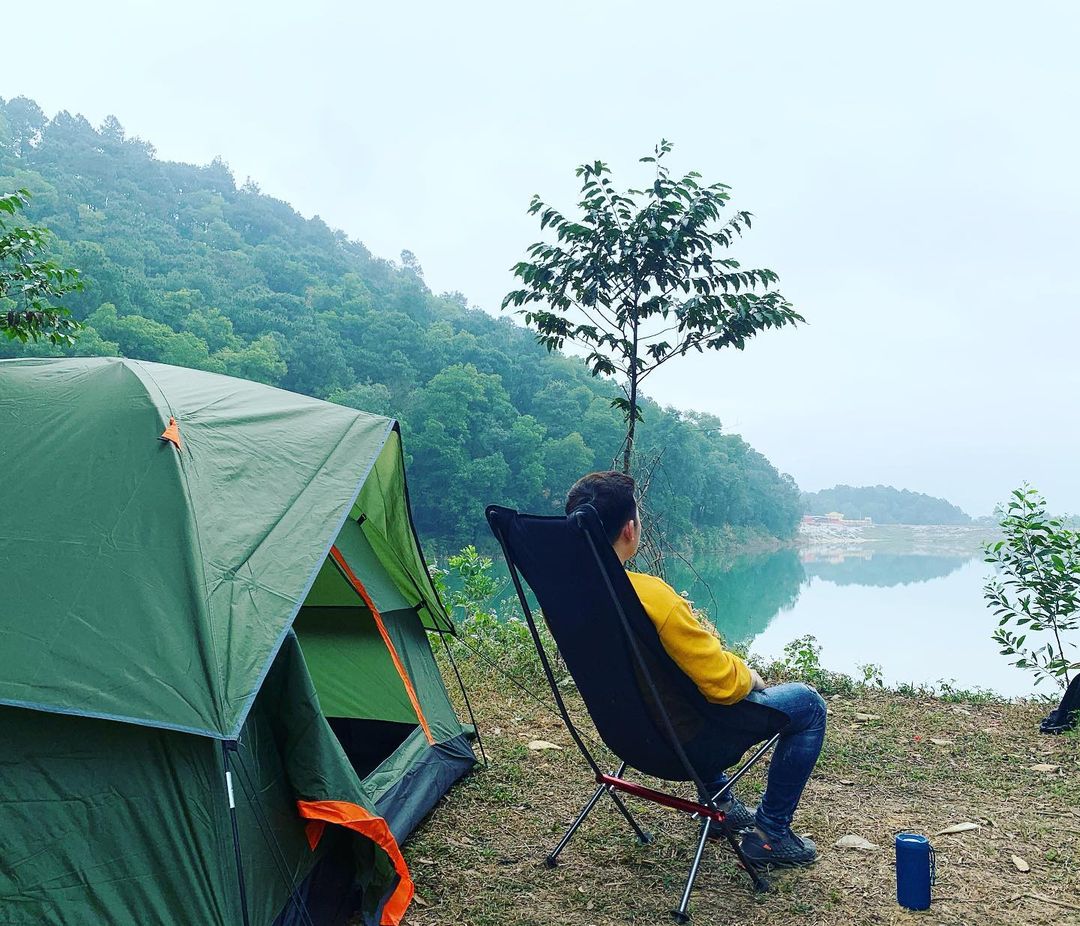 Ham Lon lake - Photo: @maitrandong
3. Experience thrilling moments at Gieng Troi
Location: tucked away in the middle of dense jungle in Hoa Ninh Commune, Hoa Vang District, 10km from Ba Na Hills and 35km from Danang City Center heading west.
How to get there: adventure seekers have to rought it when they get deep into the forest. Because of several slippery and rugged paths, youngsters often choose to trek from Ba Na to Gieng Troi instead of riding motorbikes.
Ticket price: free
Why you love it:     
Gieng Troi guarantees an irresistibly pleasing sight for those yearning for a backpacking and adventurous travel. The highlight of this attraction is a 25-meter waterfall, drastically falling to a turquoise lake. You also have a one-of-a-lifetime experience to make a raft from banana trees to float on the water. 
4. Reach the wilderness in Van Village
Location: Van Village is situated in Hoa Hiep Bac, Lien Chieu District, Da Nang City, sprawling right at the foot of Hai Van Pass.
How to get there: Van Village is isolated from the city center and can be accessible by boat. You can also drive along the railway to reach the village.
Ticket price: free
Why you love it: 
Though crafted spaces for camping sprout dramatically like mushrooms after rainfall, Lang Van or Van Village differentiates itself as real escapism. You will wake up in the early morning to the bird sounds and feel the ultimate peace and seclusion. Take part in exotic activities like picking coconut and catching crabs, snails. At the end of the day, you can gather around the campfire, dance, and sing together.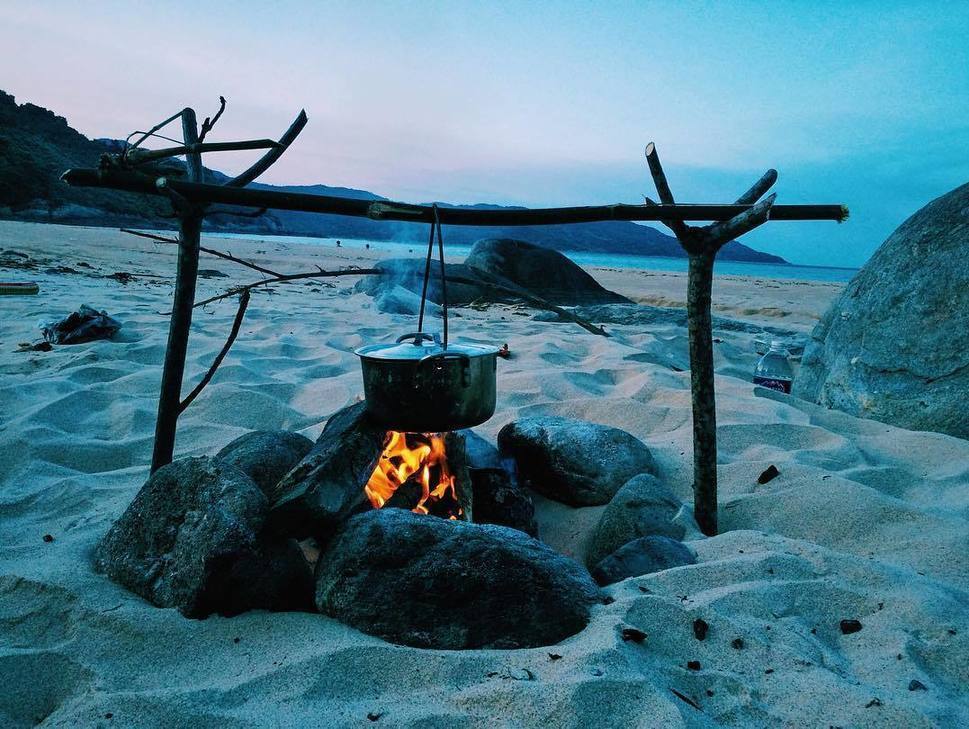 Camping on the beach at Van village - Photo: @suoivoi.vietnam
5. Luxury camping in Coco Beach Camp
Location: Lagi, Binh Thuan Province, 50km from Phan Thiet City
How to get there: Coco Beach Camp is only 160km from Ho Chi Minh City which takes around a 3-hour drive by bus or private car. If you're already in Phan Thiet City, you can use the pick-up transfer service namely Mr. Hieu (0903092492), Vinh Hoa Bus (0916475985), or Ngoc My Bus (0913825627).
Ticket price: depending on the room you choose, from 600.000 VND/room/night.
Why you love it:
Are you looking for an exciting camping experience while still enjoy creature comforts? Coco Beach Camp is one of the most favorite and high-end beach camps in the south that can match your expectation. All rooms here can accommodate families with children. You'll also be treated to a totally relaxing ambiance by the blue sea. Moreover, this glamping site offers an array of water sports like kite surfing, kayaking, diving, fishing, beach volleyball. The dining experience is also delightful with the freshest seafood.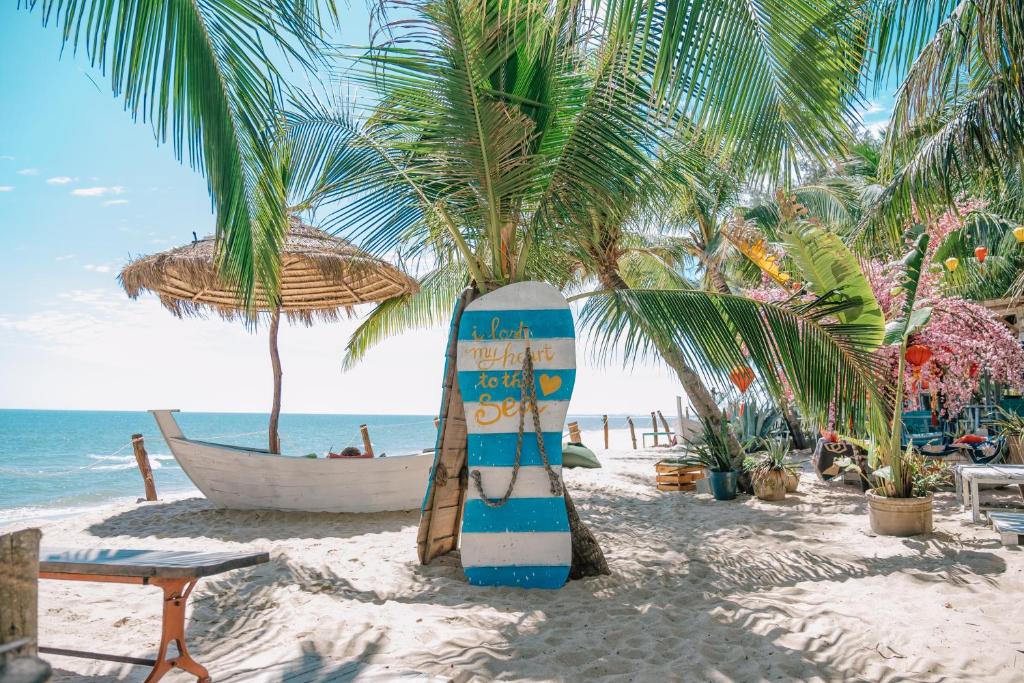 Coco Beach Camp
6. Practice survival skills at Ba Den Mountain
Location: Thanh Tan Commune, Tay Ninh City, about 100km from Ho Chi Minh City
How to get there: By car or motorbike following Highway 22. Buses from Ho Chi Minh City to Go Dau (Tay Ninh) are also available
Ticket price: the cable car costs 160.000 VND/person/round trip. Renting a camp costs from 50.000 VND/night
Why you love it:
Leisure tourists can take the cable car while adventurous travelers would love to hike up to the top of the mountain. Yet, Ba Den camping destination aims mostly at youngsters who wish to boost their strengths and conquer a new challenge. Also, pilgrims have a chance to visit religious sites like Ba Den Pagoda. From above, you can marvel at the breathtaking panoramic view of Dau Tieng Lake and rice paddy fields in the distance.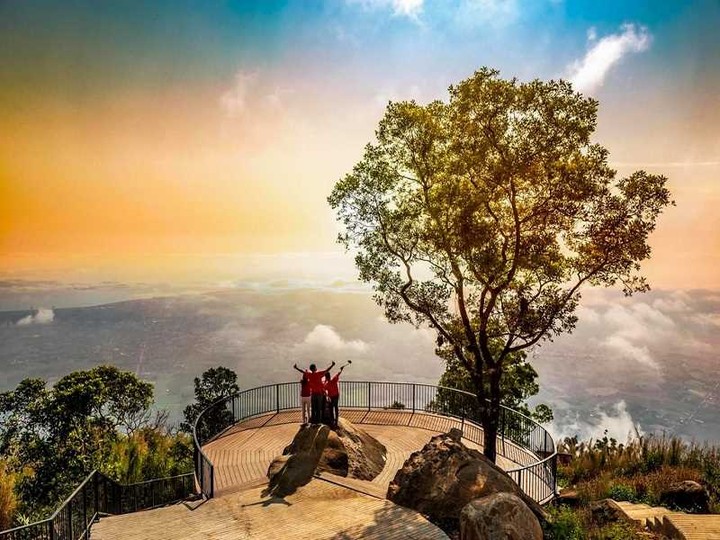 Ba Den mountain-Photo: @noitoimuonden
7. Sleeping out in Ta Dung
Location: Dak G'long District, Dak Nong Province
How to get there: Ta Dung is 170km from Buon Me Thuot City which is around 5 - 6 hours driving from Ho Chi Minh City. 
Ticket price: free 
Why you love it:
Those who seek total immersion in the untouched nature will love to go camping at Ta Dung Lake. On a large meadow, pitch the tent and breathe the cool and fresh atmosphere of Central Highland. Don't miss the chance to admire a scattering of verdant islands covered by jade-green waters, enjoy local specialties, and get to know the ethnic culture.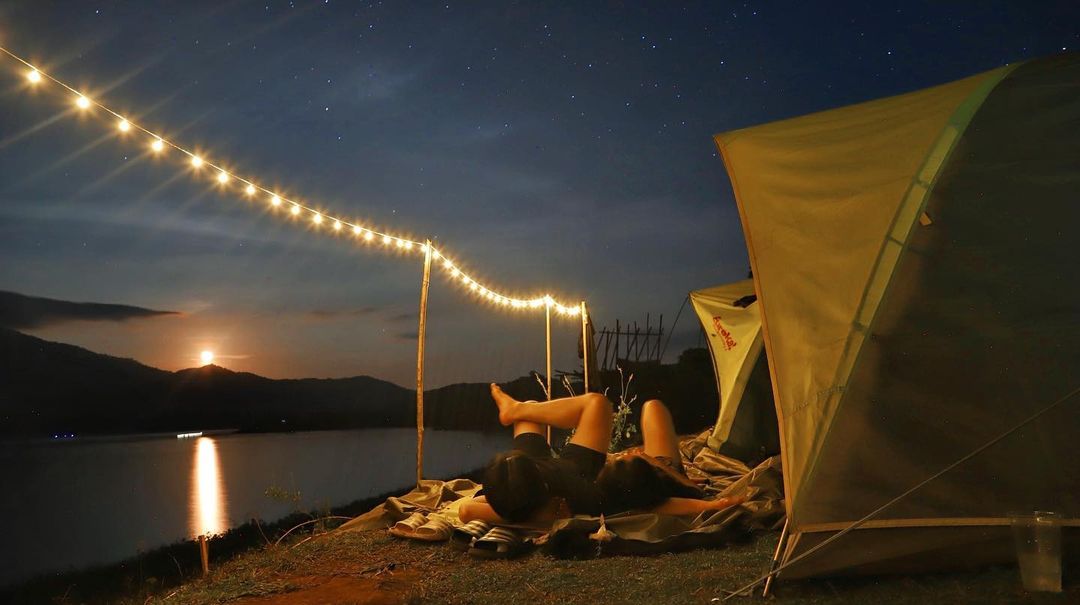 Camping by the lake in Ta Dung, Daknong- Photo: @tunghyper
8. Camping by the beach at Ho Coc
Location: Hung Ben - Xuyen Moc Commune, Ba Ria - Vung Tau Province, about  50km from Vung Tau City Center and 100km from Ho Chi Minh City. 
How to get there: it takes only 2 hours to drive on easy roads from Ho Chi Minh City to the destination. Some buses running on this route are Phuong Trang, Thien Phu, and Hai Tram.
Ticket price: 60.000 VND/ person
Why you love it:
Ho Coc is an off-the-beaten-track destination to hide away from the hustle and bustle of Ho Chi Minh City on the weekend. Campers can soak up marvelous sunshine while burying their feet in the soft sand. The feeling of sleeping inside the tent while listening to the murmur of the winds and waves will be unforgettable. In the proximity of Ho Coc, there are a lot of wonderful tourist attractions namely Binh Chau hot spring, Ho Tram Beach, and Vien Dong Ho Coc Tourist Site.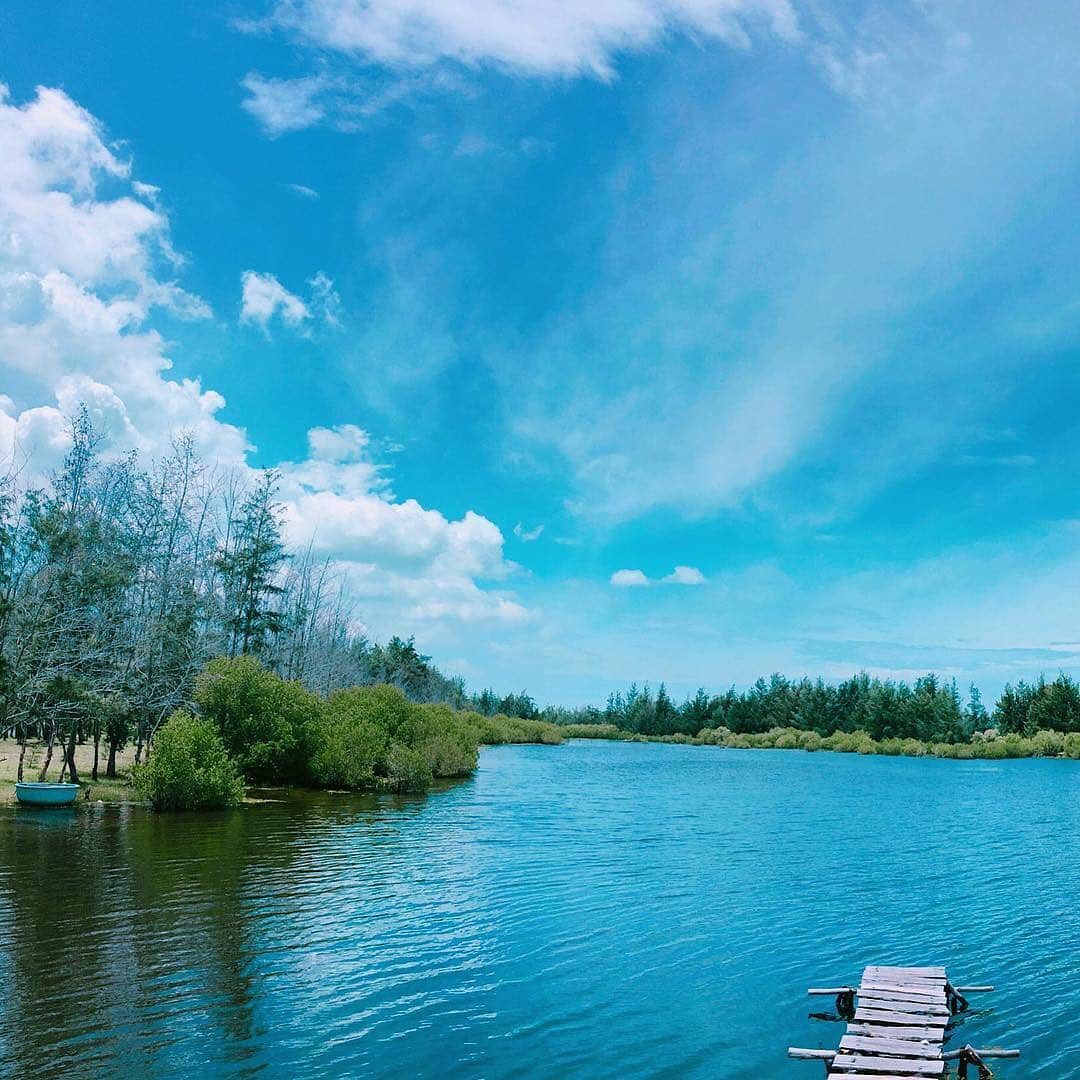 Ho Coc - Photo: @72dalove
9. An away-from-it-all encampment in Hang Tien Cave
Location: Cao Quang Commune, Tuyen Hoa District, 70km from Phong Nha - Ke Bang National Park, Quang Binh Province
How to get there: from Hanoi, you can book Camel Travel or Hung Thanh Bus at a price of around 260.000 VND/pax.
Ticket price: a guided tour exploring Hang Tien Cave starts from 300 USD
Why you love it:
Tourists wishing an extraordinary and thrilling outdoor camping adventure shouldn't miss Hang Tien Cave since it is well-known as one of the best campsites in the world. Thankfully, the cave still mostly remains intact. You can relax in the tent set along with the slow-flowing spring and witness the marvelous scenery of nature. Significantly, the best Hang Tien endeavor is a great combination of trekking, camping, and caving.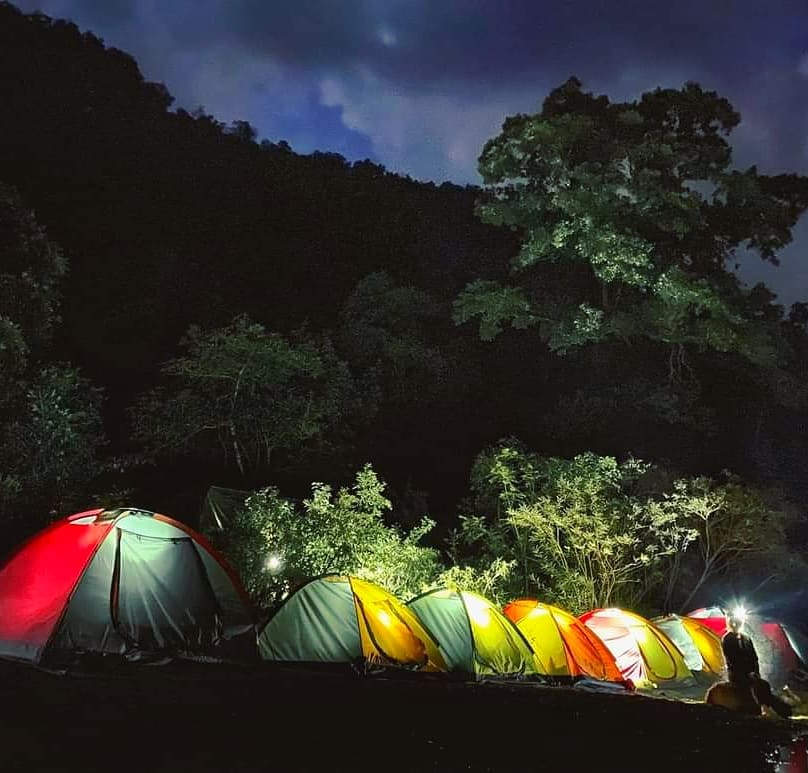 Camping near Hang Tien cave - Photo: @tthoaianh
10. Splash out at CampArt Lam Dong 
Location: CampArt Lam Dong is set in Lac Duong District, around 15km from Dalat Downtown.
How to get there: it's pretty straightforward to drive a car or motorbike from the city to CampArt Lam Dong. The site is close to Cu Lan Village and the 'Lonely Pine Tree'.
Ticket price: renting a tent costs 900.000 VND/person
Why you love it: 
CampArt Lam Dong defines a real glamping destination where fashionable tents are well-appointed with a full range of resort-style services amid lush pine forests. Visitors are served sumptuous European-styled dishes, great drinks, and have an intimate time bonding with friends and family.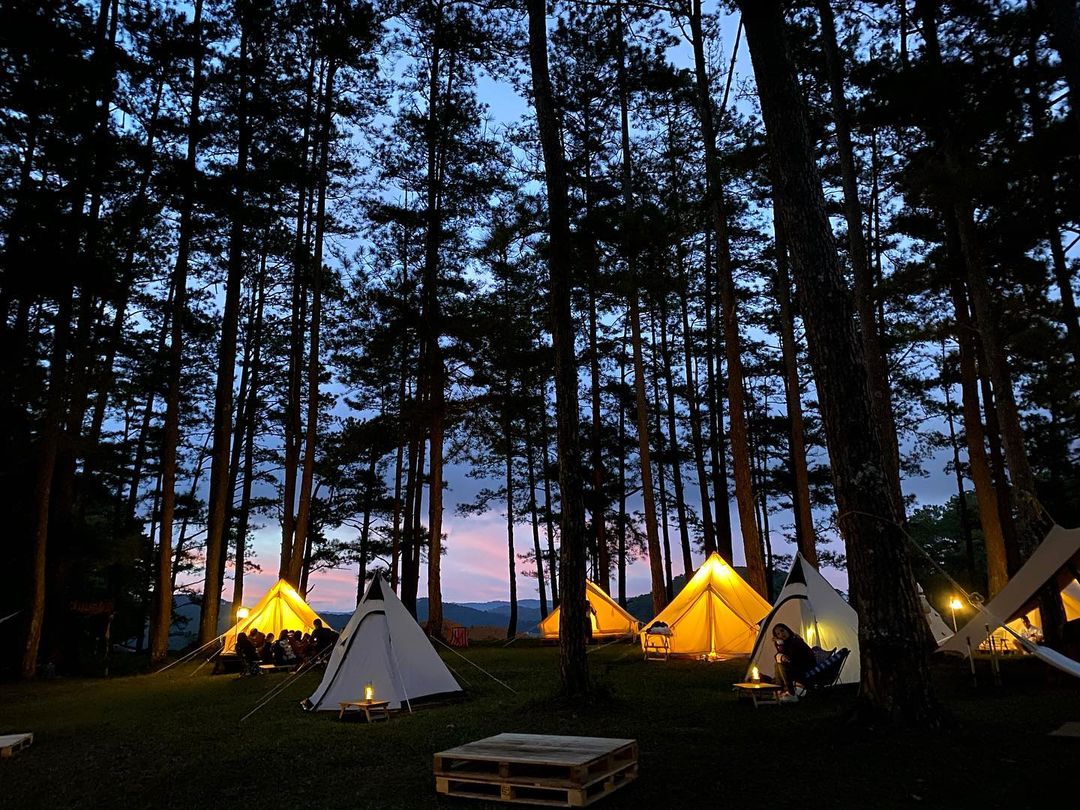 Photo: @lttt__linh
Conversations (0)
Join the conversation
Conversations
Join the conversation
ALL COMMENTS (0)
There are no comments. Add your comment to start the conversation.
read next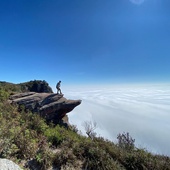 Moc Chau Town is among the top-rated tourist destinations in northern Vietnam brimming with ultramodern and natural sightseeing attractions.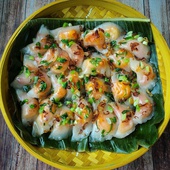 Vietnamese cuisine has long been known as among the most abundant and delicious cuisines in the world.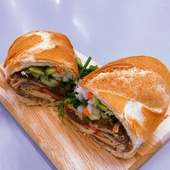 Long queues of Saigoneses, tourists, and shippers in front of the "banh mi" Huynh Hoa shop have long become a familiar scene every afternoon.