Thuan An
Thuan An beach does not possess heavenly scenic nature like many other top beaches of Vietnam. However, what it lacks in picturesque nature, it makes up for being a fun, locally friendly and enjoyable beach experience.
Location
Thuan An Beach is situated roughly 15km northeast of Hue and is on the spectacular Tam Giang – Cau Hai Lagoon near the mouth of Huong River. Because Thuan An is within easy reach from Hue city, it is the top beach choice for the local people, especially during the summer months when the temperature can be as high as 40 Celsius and getting away from the heat by going swimming at the beach is the best option.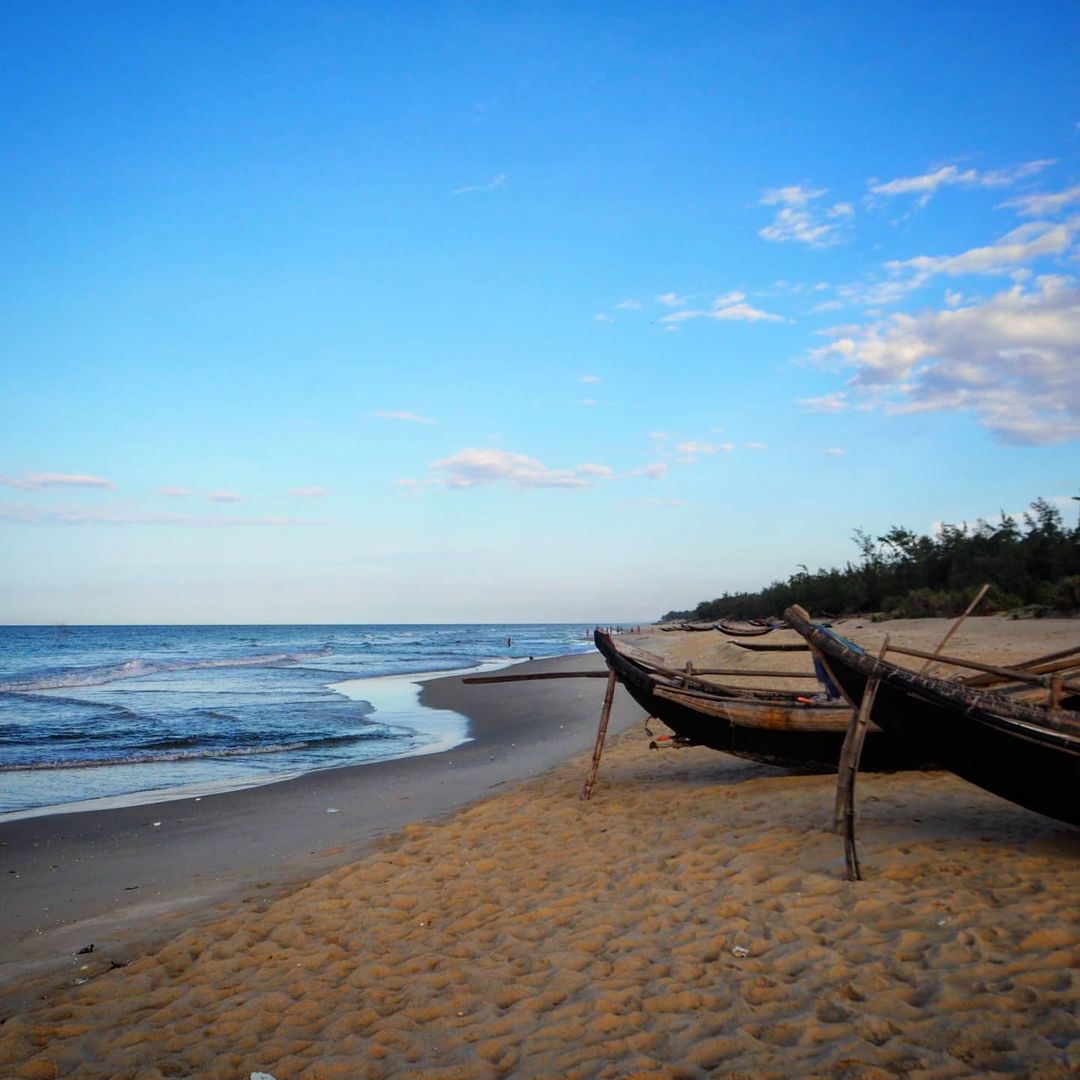 Photo: @gareth5william
Things to know before you go 
During the crowded days of summer, Thuan An is lively with packs of local people, vendors scattered around, friends and families cheering with glasses of beer together with seafood and kids shouting merrily. All these fun and animated scenes of local people will promise you an authentic experience of the contemporary Vietnam. The beach is an exciting place for tourists after visiting pagodas, tombs, temples and other scenery of Hue city.
Although Thuan An's nature cannot be compared with that of famous beaches in Vietnam, it is still a nice and pleasant beach with long stretch of sand and especially splendid sunset. What is more, the road leading to Thuan An from the city center is particularly poetic with the quaint countryside village views, interesting pagodas and immense rice paddies.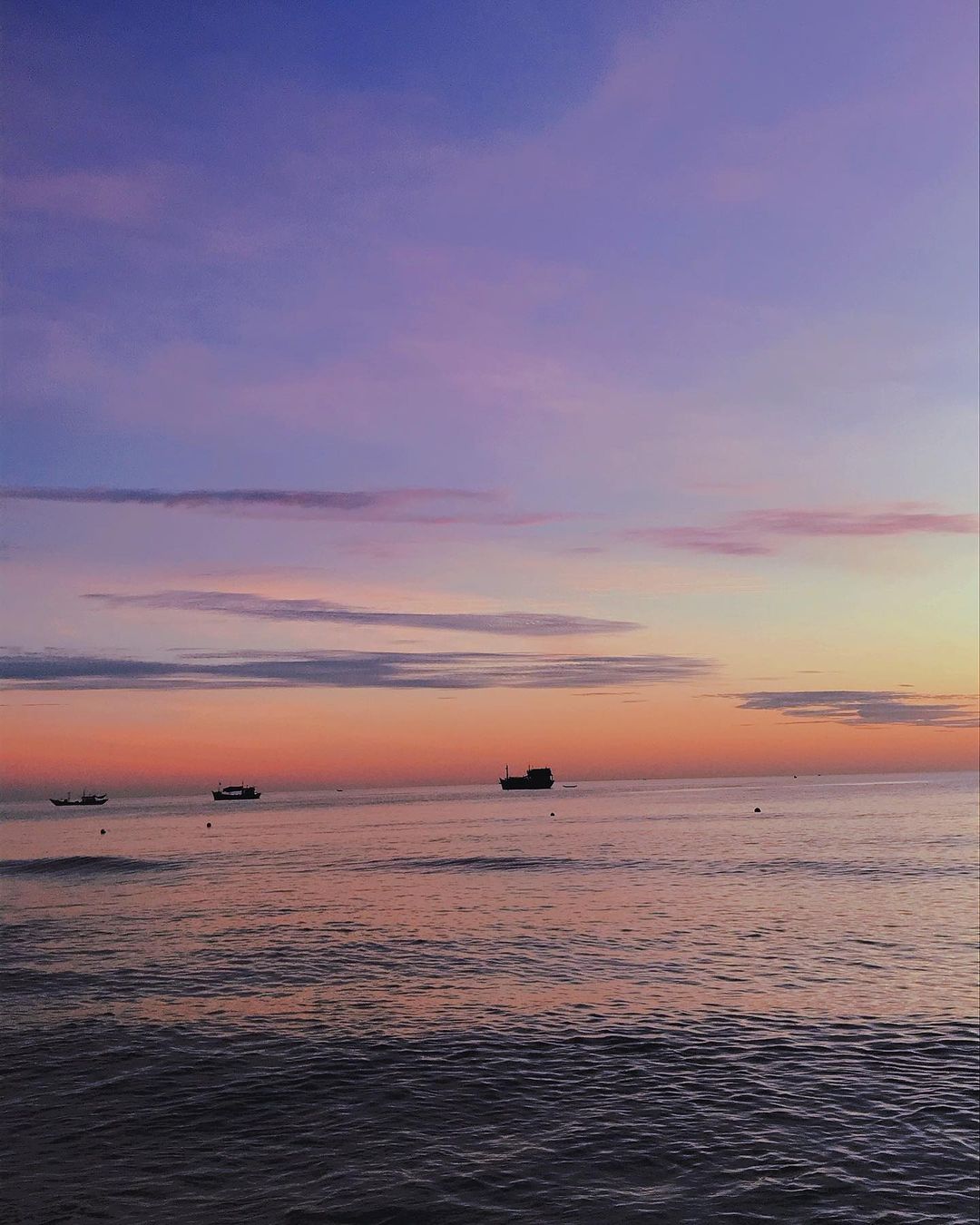 Photo: @huyennssss
How to get there
By plane
From Ho Chi Minh and Hanoi, flying to Hue is possible with flights operated by Vietnam Airlines and Vietjet Air. Once arrived at the airport, it is possible to take a taxi to reach Thuan An directly. The taxi ride is roughly priced at 30 USD one way.
By train
There is a train station in Hue, so it is possible to travel from Ho Chi Minh or Hanoi by train. The train station is situated in the middle of the city and thus hiring a taxi from there is much cheaper from the airport, which is about 20 USD one way. If you are fit and energetic, hiring bikes to to get to the beach is not a bad idea!
By bus/car
Open bus tickets to Hue are easily found at any tour companies or bus stations. The buses often arrive at the city center, from which tourists have the choice of taking taxi or hiring bikes and motorbikes to get to the beach.
Best time to visit
The beach attracts most locals and tourists during the summer months of May, June, July and August. This is partly because the high temperature of 40 degrees Celsius can be unbearable for staying in the city all time without air conditioning. Furthermore, other months of Hue is likely to be covered with rains combined with wind chill. 
Typhoons are also a big problem for the middle area of Vietnam, whose presence is particularly strongest from November to March. Therefore it is recommended that you should not plan your trip to Thuan An during those months. Even if you are not caught in the middle of a mild typhoon, the wind would probably be too cold and the sea water would likely be too rough to enjoy. To sum it up, the summer months are still the best time to enjoy one's time at this lively beach Thuan An.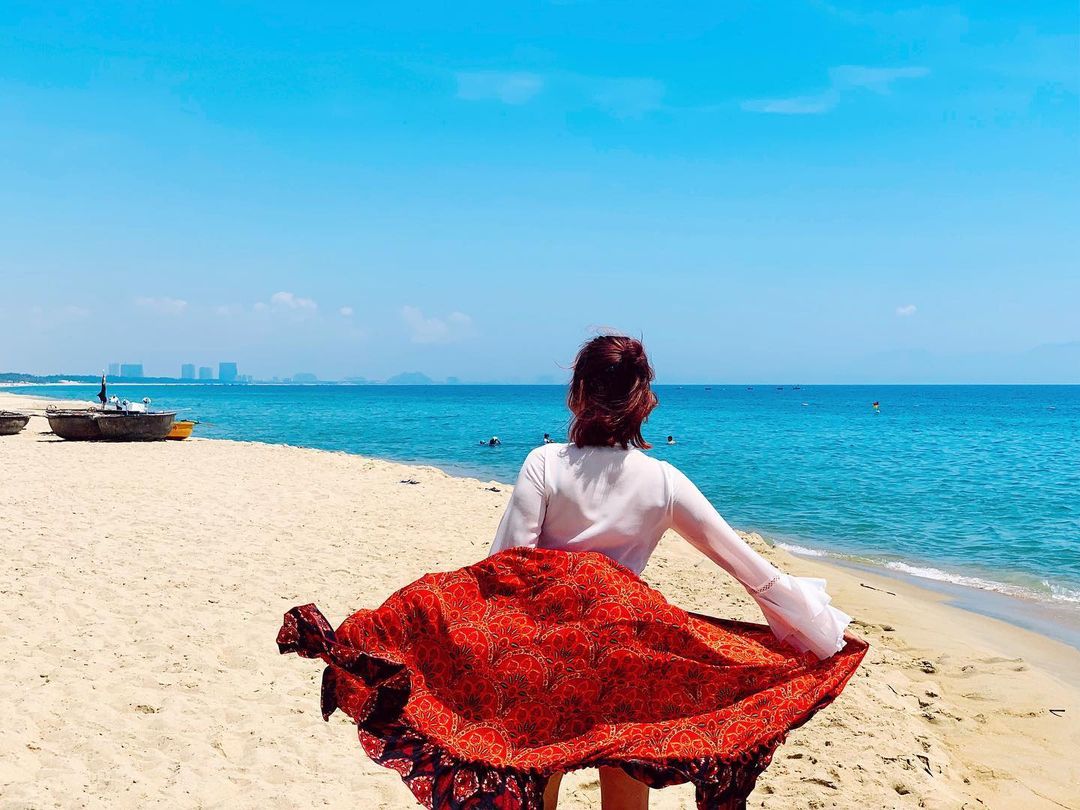 Photo: @sumiwillow
Useful Information
Location: Thuan An, Hue, Vietnam
Best for: Solo, couple, family, group
Entrance: Free
Hours: 08:00am to 20:00pm
Conversations (0)
Join the conversation
Conversations
Join the conversation
ALL COMMENTS (0)
There are no comments. Add your comment to start the conversation.
Other beaches near Hue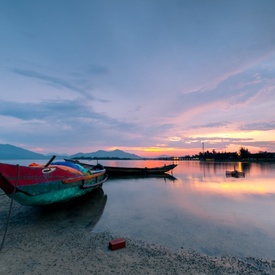 Lang Co is a bay located roughly 12km away from the north of Hue city.
56.64 km ( 35.19 mil)