Lang Co
Despite its great reputation for a fantastic beach experience and a top tourist attraction for those visiting Hue, Lang Co remains surprisingly peaceful and unspoiled.
Location
Lang Co is a bay located roughly 12km away from the north of Hue city and is recognized as one of the most beautiful bays in the world as voted by Worldbays. It is a charming beach with soft white sand, stretches of swaying palms, and a crystal-clear turquoise lagoon on one side together with long beachfront on the other. What adds it its picturesque beach view is the background of imposing green mountains with high passes. And thanks to its meeting point between the sea water and fresh water sources, it possesses abundance of delicious fish, shrimps, crabs and lobsters, which promise tourists a filling and savory meal of seafood.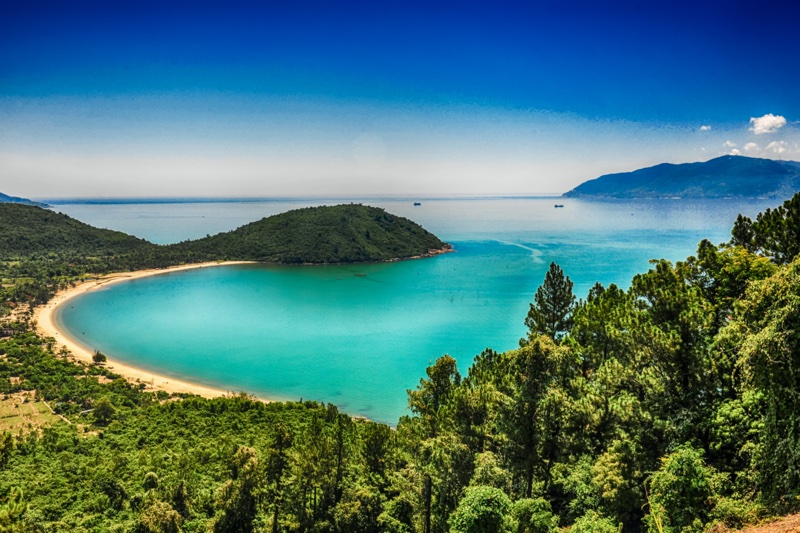 Lang Co Bay
Things to know before you go
There are some resorts, spas and restaurants but no other types of beach entertainment such as water sports seen at other famous beaches. Both tourists and locals come to Lang Co to treat themselves to some peace of mind by lying all day under the sun, breathing in the fresh yet salty sea breeze and listening to the therapeutic sounds of the gentle waves on the shore. Some tourists choose to stay overnight and, after the wonderful relaxation of the previous day, they will set off and drive to the Hai Van pass to take in the marvelous view of the beach from there.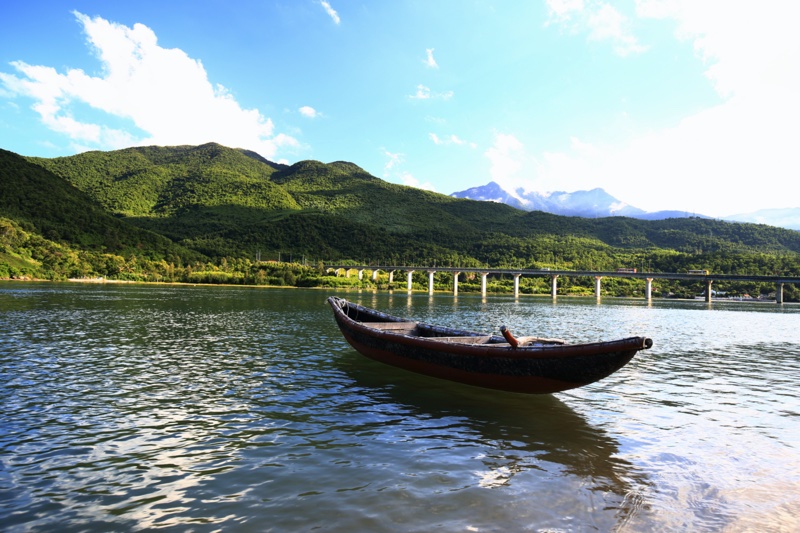 A small boat in Lang Co Bay
How to get there
From Ho Chi Minh or Hanoi, tourists must travel to Hue/Danang first, which can be easily reached by planes, trains or cars and buses.
By plane
There are flights operated by Vietnam Airlines and Vietjet Air to Hue/Danang. The easiest way to get there is by taxi or book a private transfer. You can also check with your hotel if there are shuttle bus service available.
By train
It is possible to travel by train to Hue from Ho Chi Minh or Hanoi. The train station is conveniently situated at the center of the city. Therefore, you can easily get to the bus station, which is roughly at the center of the city as well, and get on the bus to Lang Co.
By bus
Traveling to Lang Co by commercial buses is both the most convenient and cheapest way. Most open tour buses do stop at Lang Co in their itineraries. Or else, you have to buy the tickets to Hue and then either take taxi or get on a different bus to Lang Co.
Best time to visit
The beach is best enjoyed during the summer months of the year, including April, May, June and July. The temperature can get as high as 40 Celsius sometimes during those months. But thanks to the harmonizing effect of sea weather, it won't be as hot as you imagine. 
Therefore, despite the high temperature, the summer months are still the best time to plan your trip to this fantastic beach. This is also because from late August till November is the rainy season of the middle area of Vietnam. No one, for sure, wishes to spend their vacation under the heavy dark clouds or chill rains. Thus, make sure you avoid visit the beach during that time of the year. What is more, from December to March the weather can get chilly and sometimes heavily stormy. So, tourists are not recommended to plan for their trips to stay here during that time as well.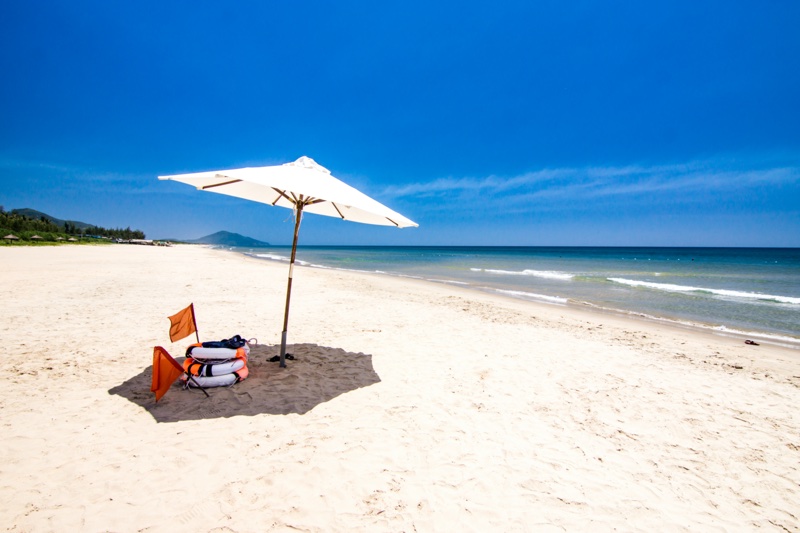 Beautiful beach in Lang Co
Useful Information
Location: Lang Co, Hue
Best for: Solo, couple, family, group
Entrance: Free
Hours: 08:00am to 20:00pm
Conversations (0)
Join the conversation
Conversations
Join the conversation
ALL COMMENTS (0)
There are no comments. Add your comment to start the conversation.
Other beaches near Hue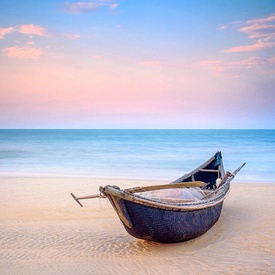 Thuan An Beach is situated roughly 15km northeast of Hue and is on the spectacular Tam Giang.
10.35 km ( 6.43 mil)