Son Tra
Son Tra Peninsula comprises of many beaches, including North Beach, South Beach and Buddha Beach, each of which embraces some part of the dense forest.
Location
Son Tra Peninsula is 13 km away from Da Nang city center and belongs to Son Tra District. It is often considered as a tourism magnet and a hidden gem of Da Nang with amazing coastline, unspoiled scenic nature, crystal clear water, long stretch of fine sandy beach and dense green forest. That forest is the habitat to many unique plants and animals, especially the variety of monkeys the peninsula is famous for.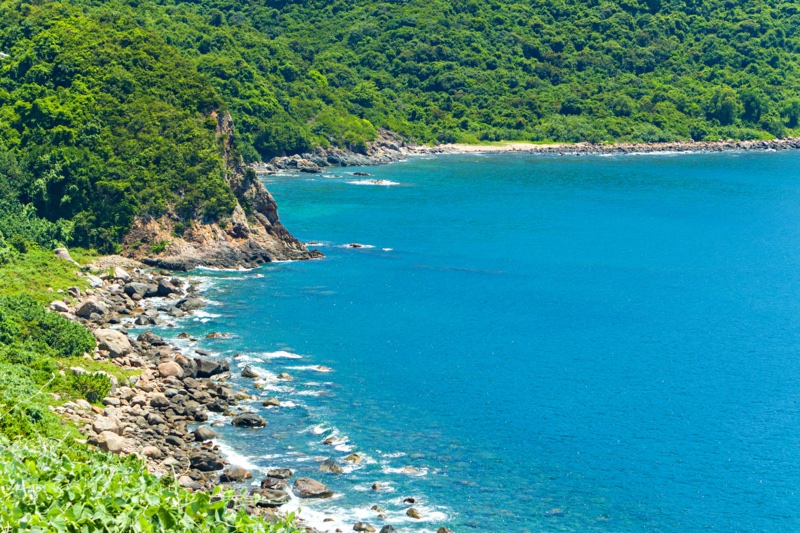 Son Tra Beach
Things to know before you go
Being situated against the backdrop of rainforest, white sandy beach and lying under a layer of cool sea water is the amazingly colorful coral reefs, which provide tourists with ample opportunities to go snorkeling or scuba diving. A must-see attraction on the peninsula is the villages located atop the mountain, from which tourists can take in the great view of the fantastic landscapes and seascapes of the whole peninsula. In addition to the view, the atmosphere up in the mountain forest is much more refreshing and will make tourists feel more energetic. Tourists will never get bored or dissatisfied with the abundance of activities here.
Travelers can either take part in exciting water sports such as diving and water skiing or take a hike around the beautiful peninsula, along different beaches, into the forest and up the mountains. Alternatively, other tourists will choose to relax on the sandy beach and enjoy a huge savory seafood meal.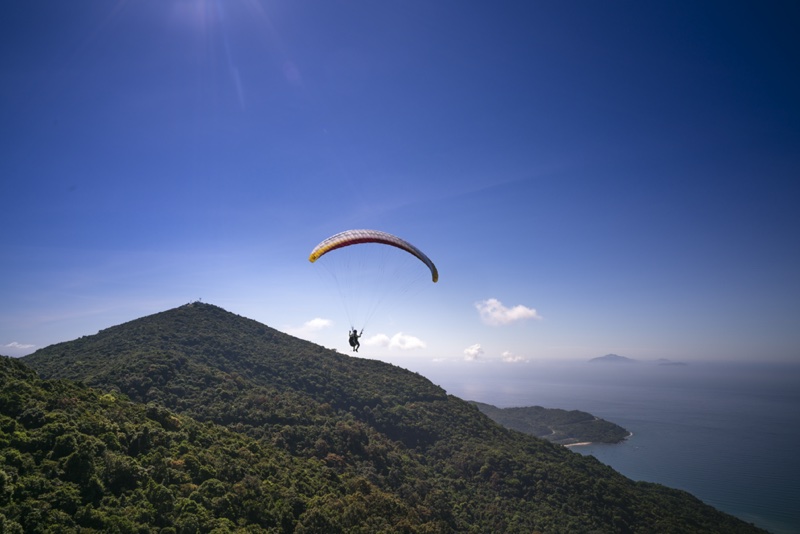 Flying paragliding on top of Son Tra Mountain
How to get there
Thanks to the rather centrality of location, Son Tra Peninsula is relatively easy to reach by different means of transportation. 
First, find a suitable transportation means to reach Da Nang. Second, from the city center, it is quite straightforward to get to the peninsula by motorbike or taxi.
By plane
Flights from Ho Chi Minh or Hanoi to Da Nang is operated by Vietnam Airlines and Vietjet Air. Flight fare ranges from 70 USD to 100 USD for economy class. You can find cheaper rate from Vietjet Air by booking earlier in advance.
By train
The national trains do drop off passengers at Da Nang train station. Thus, it is possible to get to Da Nang by train. If you don't mind the long hours on train, travel by train is even more convenient in the sense that the location of train station is much central than that of the airport.
By bus
Almost every bus company offers tickets to Da Nang from Ho Chi Minh and Hanoi. This is also the cheapest way to travel to Da Nang. Your job is to find a good company. One suggestion is Hoang Long bus.
Best time to visit
Son Tra peninsula is well-known for is mild weather suitable for visiting all year round. However, the best time for swimming and diving is during the summer months of May, June and July. This is because during such time, the water remains the calmest and the wind is not as chill as in the winter months. In addition, tourists are advised to consider the high temperature of summer months, which can reach a peak of 40 degrees Celsius sometimes. 
Some tourists cannot stand the tropical heat may wish to check the weather forecast in advance to better plan their vacation. What is more, for those who are not particular about swimming or diving but simply looking for a quality relaxing time can visit the peninsula anytime since the tourist services are open all year round.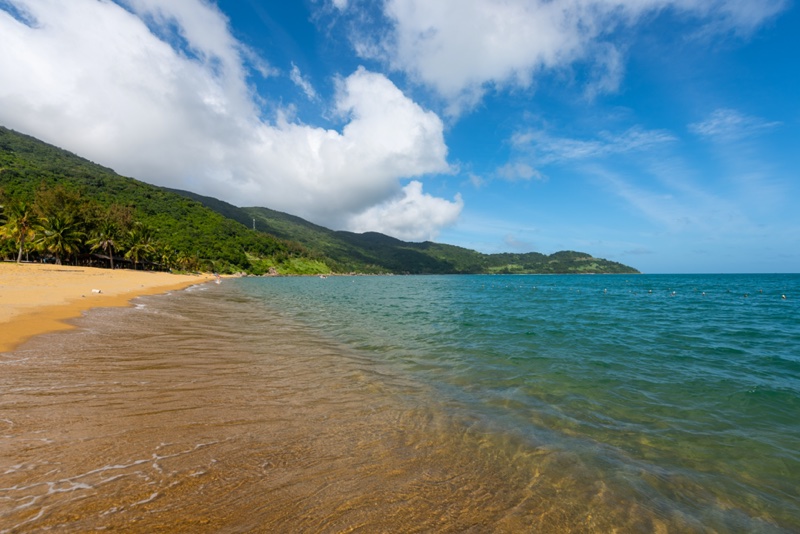 Beautiful beach in Son Tra
Useful Information
Location: Son Tra, Da Nang
Best for: Solo, couple, family, group
Entrance: Free
Hours: 08:00am to 20:00pm
Conversations (0)
Join the conversation
Conversations
Join the conversation
ALL COMMENTS (0)
There are no comments. Add your comment to start the conversation.
Other beaches near Da Nang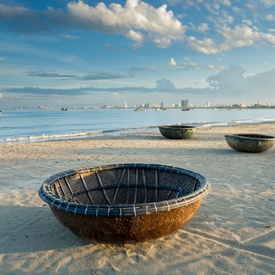 April to August are the best months to visit Da Nang when rainfall level is low.
4.97 km ( 3.09 mil)