Danang
Danang beach is among the most beautiful beaches in Vietnam, with white sand and luxury resort lining the 30km stretch.
Location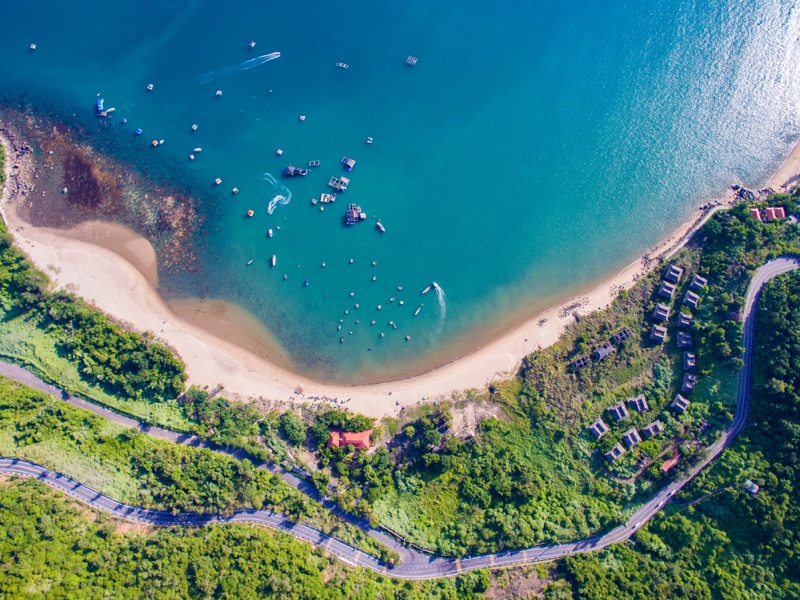 Da Nang Beach
Danang beach refers to long stretch of 30km white sand and clear water of Da Nang, starting from Monkey Mountain to Hoi An's outskirt, with Marble Moutain at the rough center. Locally, Danang Beach is comprised of many different sections called different name such as My Khe, My An, Non Nuoc and Cua Dai. However, this article will focus on My Khe, My An and Non Nuoc, which are considered as beaches of Da Nang. 
Things to know before you go
This is neither the largest beach in Vietnam, but it is recognized internationally by appearing on American Business Magazine Forbes as one of the six most charming beaches on the planet and attracts thousands of people every year.
It is also ranked as one of world's top 10 Asian best beaches by Sunday Herald Sun – the Australian magazine. Danang Beach has wonderful stretches of white soft sand, crisp sunshine and pure air together with idyllic lines of coconut palm trees, providing perfect shades for sunbathing. Beside the beach is the Kinh river with its super clear water flowing into the sea and behind lies the dark green poplar forest, making up the gorgeous setting. What is more, the beach is also endowed with lovely coral, ample greenery and creatures both under sea and along the bank.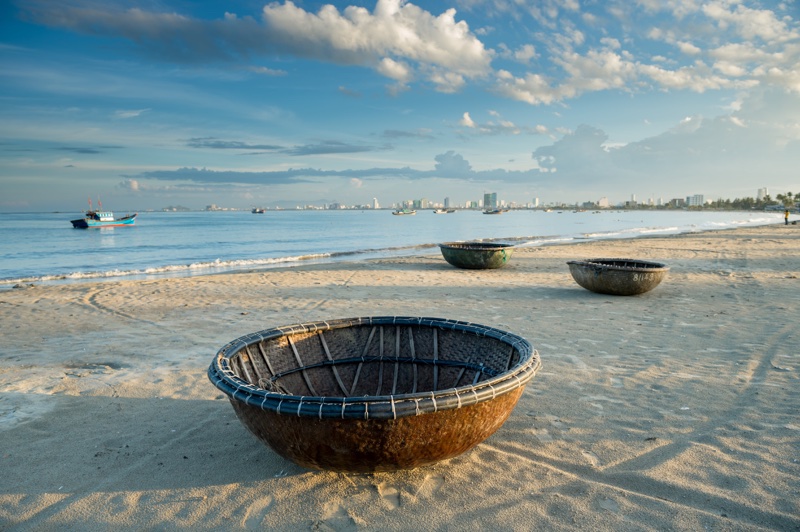 Charming beach in Da Nang
How to get there
Da Nang is a well developed, commercialized and a tourist hub so you won't have any trouble getting to Da Nang to enjoy the beach
By plane
Da Nang has an international airport so you can check if flying directly to Da Nang is possible from your place. Otherwise, there are flights everyday from Hanoi and Ho Chi Minh city by Vietnam Airlines, Vietjet Air and Jetstar. The Beach should not be more than 25 minutes away from the airport by taxi.
By train
Train station of Da nang is in the centre of the city, so you should be able to get to the city centre from Hanoi and Ho Chi Minh city and then take a taxi to the beach, which is roughly 6 km from there. However, the ride from Ho Chi Minh city is almost a day long but you can enjoy the landscape from the train window along the way.
By bus
Travelling by bus has its own good and bad sides. On one hand, it's the cheapest way. On the other hand, you should take care to choose a well-established brand. Some of such names are Sinh Cafe, Hoang Long, Camel Travel,… All the of buses usually stop at large hotels or near the city centre. Therefore, you should easily take a taxi to get to the beach.
Best time to visit
My Khe Beach is famous for its rather mild weather suitable for vacation at anytime of the year. However, the best time for swimming is from May to July, when the sea stays calmest and most peaceful. During that period, because sea water in My Khe has mild gentle waves and a mean temperature of 25 Celsius, it makes a perfect spot for swimming even for kids. At other time of year, the water can get rough. However, if you are not fuzzy about swimming and just looking for a rest with the blissful combination of beer, seafood and idyllic nature, then you can visit My Khe beach anytime.
If you are planning to enjoy some surfing, then you may consider travelling to My Khe Beach from around mid September to December. In contrast with the summer time, this period offers large enough waves and thus good consistent surf. Do check out surf report before heading to the beach as the weather can be sometimes hard to predict just by observing. Also, do take advantage of the morning as the wind conditions then are most suitable for surfing. Although the winter weather can be dangerous, it is compensated for the large breakers, which are ideal for surfing as long as you are alert.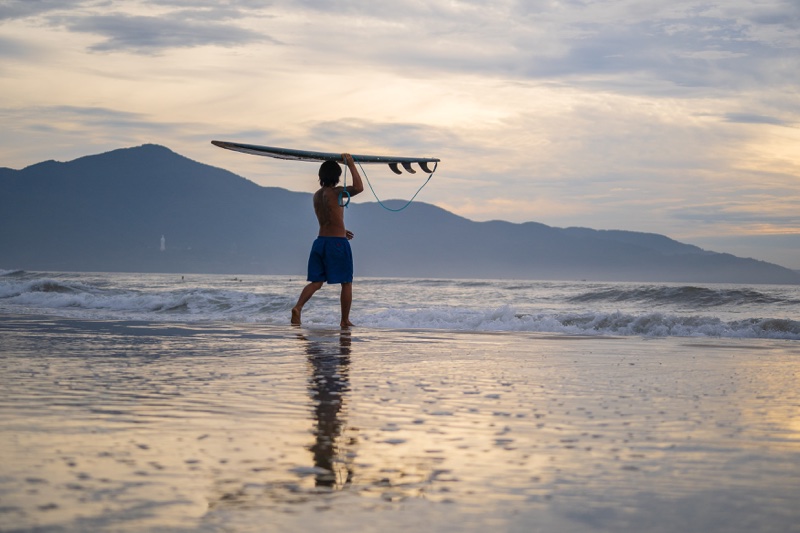 Surfing in Da Nang
Useful Information
Location: My Khe, Danang, Vietnam
Best for: Solo, couple, family, group
Entrance: Free
Hours: 08:00am to 20:00pm
Conversations (0)
Join the conversation
Conversations
Join the conversation
ALL COMMENTS (0)
There are no comments. Add your comment to start the conversation.
Other beaches near Da Nang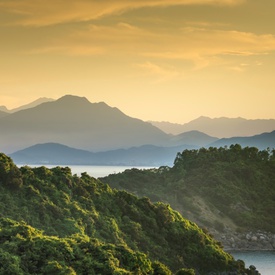 Son Tra Peninsula is 13 km away from Da Nang city center and belongs to Son Tra District.
11.57 km ( 7.19 mil)