Sapa Market
Though there are few stalls during the week, the main Sapa market is organized every Sunday at the main square.
In the early morning, streets in Sapa downtown are filled with hundreds of Hmong and Red Dao people in colorful ethnic attire heading to Sapa market. The traditional Sunday market, which is bustling until late afternoon, is not only for trading, but also for socializing and unwinding after hard working days.
Location
Sapa market is located right at the heart of Sapa town, just a short walk to Sapa stone church that is built by the French in the early 20th century.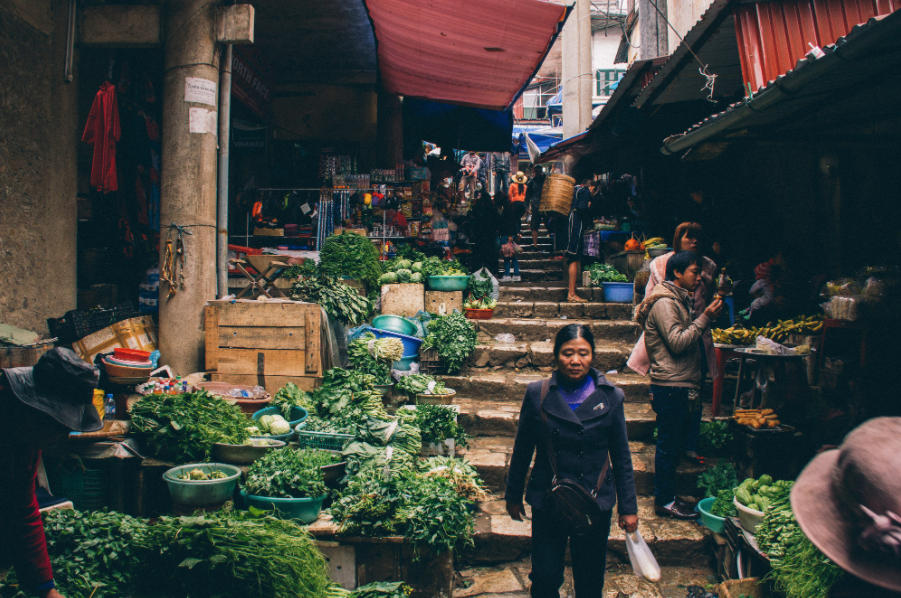 Photo by @timbow
What To Buy
The market consists of both indoors and outdoors space. While stalls along the stone stairs outside sell flowers, fresh produce, groceries and food; little workshops on the second floor offer ethnic fabrics.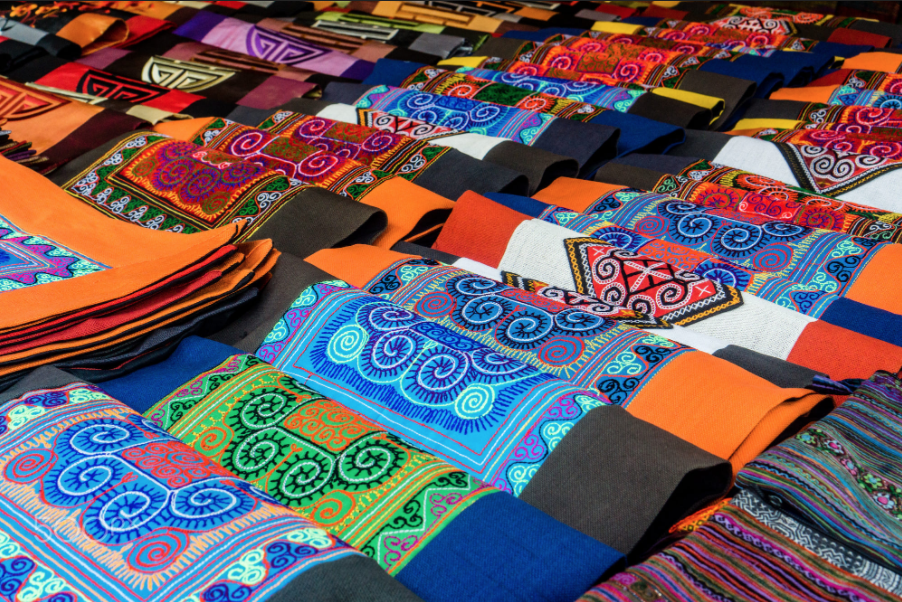 Photo by @tony
Once getting inside the market gate, tourists will see stalls full of mountain fruits like peach, apricot, pear and plum. Buying some fruits for the dinner dessert or enjoy during the trip is a good idea. Dropping by the right hand side stalls, tourists will find trinkets (ethnic silver jewelry), medical herbs and local products that are good for health like forest honey, notosingeng and ganoderma.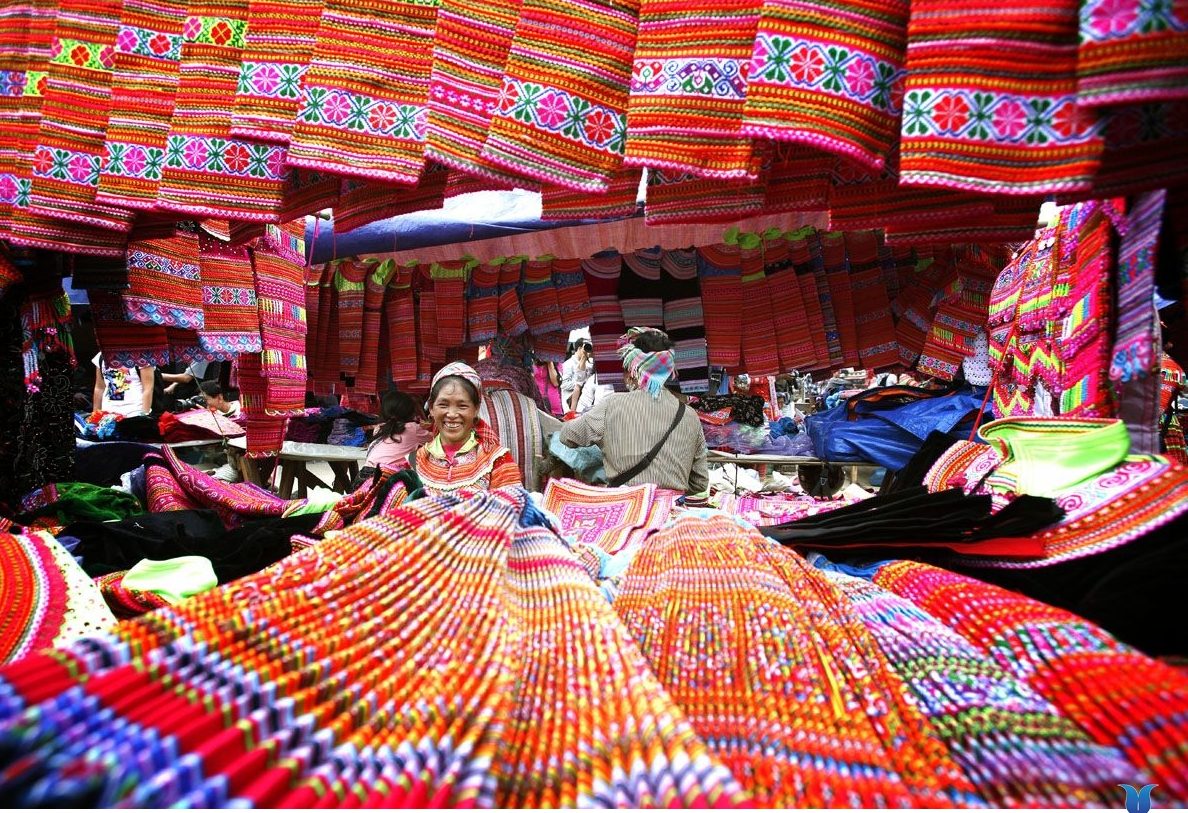 Photo: chudu24.com
For the ones who are enchanted by colorful costume of H'Mong, Dao people in Sapa, and looking for authentic ethnic fabric, the second floor of Sapa market is a must-visit. Here, one can find a number of embroidered skirts, handbags, blankets, pillow shams and table covers with unique patterns, made by the indigenous. Ethnic women who sell brocades here can converse quite well in English.
What To Eat
Visiting Sapa market in the morning, travelers will see a lot of local people gather at food stalls to enjoy favorite breakfast of "mèn mén" (steamed corn wheat), "thắng cố" (horse soup) and corn wine. These are traditional food and beverage of local people in Sapa, and must-try for any tourists who come here.
When To Visit
As a weekly market, Sapa market only opens on Sunday. Hence, tourists should wake up early on Sunday morning to visit the market and enjoy hearty breakfast with the locals.
How To Get There
It only takes tourists staying in Sapa town few walking minutes to get Sapa market, which is located right in the heart of the town, nearby Sapa church.
Useful Information
Location: Chợ Sapa, Lào Cai
Best for: Family, couple, solo
Entrance: Free
Hours: All hours
Distance to city center: 0.8km (0.5 mi)
Conversations (0)
Join the conversation
Conversations
Join the conversation
ALL COMMENTS (0)
There are no comments. Add your comment to start the conversation.
read next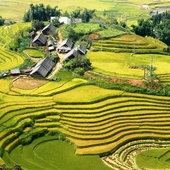 Located in Muong Hoa valley, Ta Van Commune is a favorite destination for those who are interested in homestay, community-based tourism and experiencing cozy atmosphere at houses of ethnic people.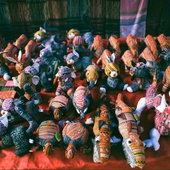 Bac Ha market which takes place every Sunday is famous for the originality and authenticity that the traders still preserve.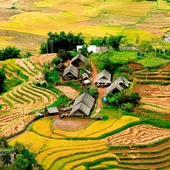 Ta Phin has gone from being a stranger name to one of the most visited destinations in Sapa. Located about 17km in the west of Sapa, Ta Phin is a village of Red Dao's people possessing a rich culture that has not been damaged by the modern life.