Bac Ha Market
Sunday's most awaited event in Northern Vietnam
Bac Ha market which takes place every Sunday is famous for the originality and authenticity that the traders still preserve.
Overview
While the central Sapa market mainly gears towards tourists, Lao Cai's original ethnic markets are still thriving, those that cater exactly to the needs of ethnic groups.
Bac Ha Sunday market is one of the biggest ones, colorful, busy and magnificent. The Flower Hmong and Giay people from rural villages rush to the market from early dawn. Despite the distance, they walk, ride a horse or if better-off, a motorbike to Bac Ha market to trade goods. But the biggest reason of all is probably to socialize.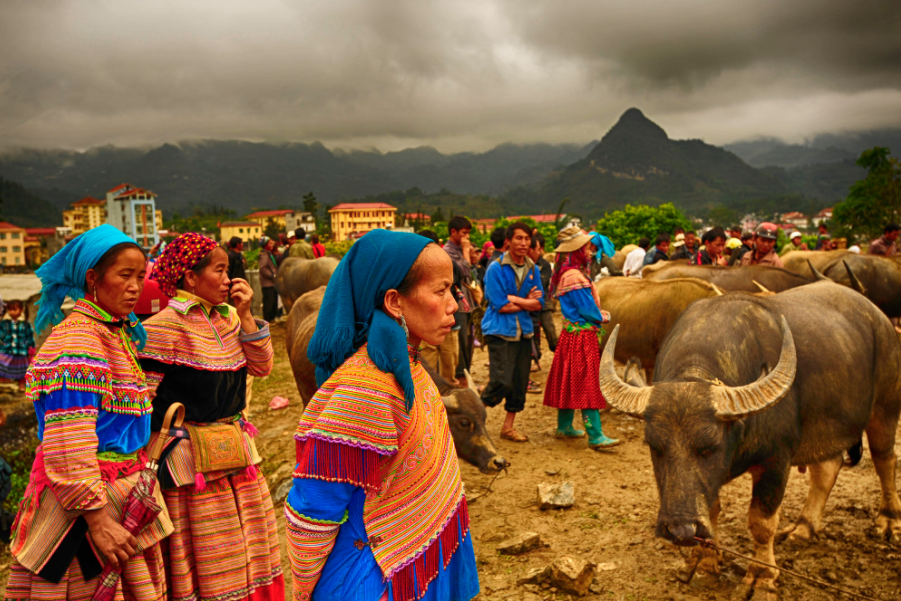 Women traders in their colorful brocade at Bac Ha market - Photo by Ken Zogas
Their houses are far from the market and also far from each other. The fair in Bac Ha, held every Sunday once a week till 2 pm, is the chance for minorities to meet and for lucky tourists to witness the beauty of mountain's people.
Whether the rising number of tourists is a beneficial or harmful influence for this mountain market, whether the traditional characteristics will be maintained or fading to the ground, up until this day, Bac Ha market remains an original work to admire. 
Location and Structure
Located in the center of Bac Ha district, Lao Cai province, Bac Ha market stays near the borderland between Vietnam and China. From Lao Cai city, travelers have to drive for about 65km to the East to reach the most extensive market in town.
Previously, Bac Ha market laid on a gentle red soil hill. After attracting a large number of visitors every year, the market is restored into a new concrete market with multiple sale areas. Although its pristine geographic beauty has vanished, the nature of the highland way of living still exists. 
The market is divided into three main areas, surrounded by local houses. One is for selling agricultural products in the center, one is for filling up the stomach on the right, and one is for cattle trading on the left dirt ground. Bac Ha market also has two private sections for trading horse and dog. 
Explore Bac Ha market
Buy home ethnic souvenirs
Bac Ha market displays all types of products, from the handmade self-grown ones to machine items. For example, brocade crafts. The handmade products will be sofer in material and more delicate in patterns. Some items have to take more than months and years to finish, as the dyeing and embroidered process is complicated. So choosing wisely and taking your time is recommended to bring home authentic traditional souvenirs.
The products are mostly sold right on the ground with a plastic sheet placed above, making it easier for buyers, both domestic and international, to choose.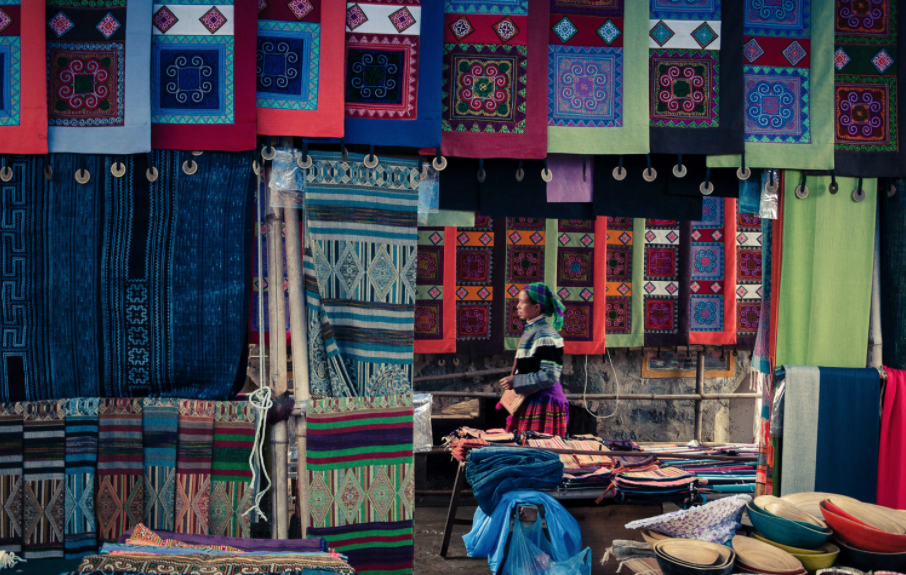 Brocade on display at Bac Ha market - Photo by nghiatranhoang

Eat and drink like ethnic people
The food corner is always the busiest place in one market, which is also true for Bac Ha. Visiting the food stalls and mingling with the locals, one can have the opportunity to learn about the daily lives of highland tribes while eating and drinking what the people usually have. It is hard to resist the smell and the heat of those delicious and strange dishes on one cold day. 
Among all the dishes, the most welcomed is Thang Co, a unique dish that only shows up in highland markets. Traditionally, it is made from horse meat, and now it is mixed with pork, cow meat, or their organs, making the dish sweeter and more worth savoring.
You should combine the meal with a glass of corn wine like the locals around you. The flavor is light at first, but it gets super hot when entering the throat. There is nothing better than directly experiencing the food and drink of the highland people.
Visit the animal market
If you are already tired of shopping and eating, you will find yourself once again amazed by the striking view of the animal market. The trading animals are mainly cattle and poultry. The ethnic people show extreme love for their household animals, so they are eager and cautious with choosing one.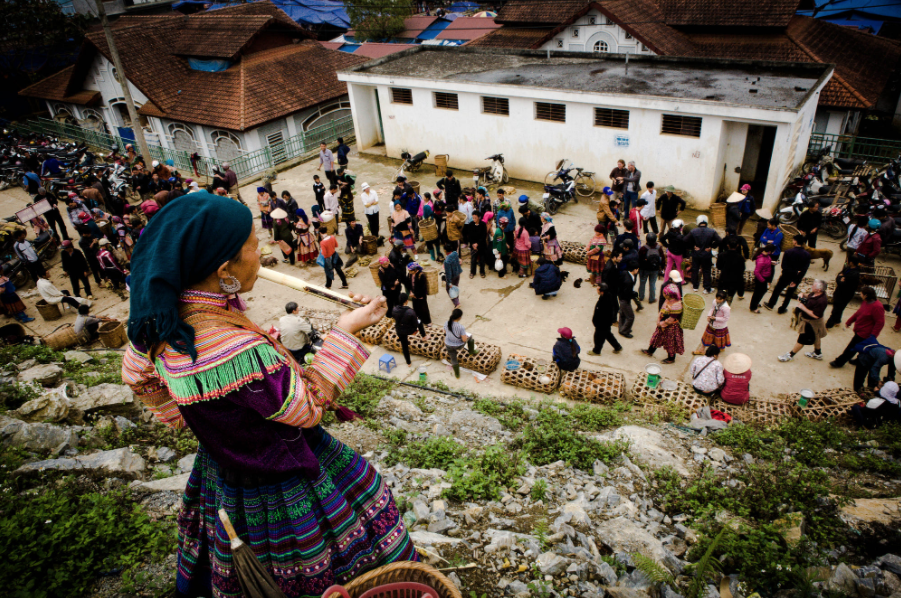 Enjoying tubal rice while watching the poultry trading scene

They make quite a scene here at the exchange, scattering around the market, bargaining to find one best breed for their families. However, there are still some circumstances where people come and buy livestock for cooking purposes.
Embracing the land's unique trait, Bac Ha market also has a large area for horse and dog trading. Bac Ha horse is short, hairy with high resistance to cold. People exchange horses for commute and agricultural purposes, as the mountainous breed can withstand weighty loads. In addition, Bac Ha has always been famous for its dog breed, intelligent and loyal. Whenever the Lunar New Year comes, Vietnamese people flock from all across the country to get themselves a puppy friend.
Best time to visit
Around the New Year is a great time to stop by Bac Ha market. This is when trading activities get the most hustle and diverse. Ethnic people will wear their colorful outfits, hurry to prepare necessities for an upcoming year; everything happens in a chaotic but moderate atmosphere. However, the minus point is you can also witness the mass appearance of domestic and international visitors taking photos of the surrounding lively scene. 
So if you happen to be one of the members of this photoholic realm, be polite, ask for permission, and do not get in people's ways. Or, for the better, come early to avoid the crowd.
How to get there
As Lao Cai is one of the Northwest regions with a high tourism development rate, commuting to this province is getting easier and easier. From Hanoi, travelers can choose to go by train, hop on a public bus or ride their own car or motorbike through the national highway straight to Lao Cai city. It will take about five to six hours in total. After that, take a bus if you prefer public transport or hire private vehicles to Bac Ha market. The road is clear and easy to conquer; the market is close and easy to spot.
Useful Information
Location: Bắc Hà, Lào Cai
Best for: Family, solo
Entrance: Free
Hours: Sunday 7AM-12PM
Distance to city center: 53.4km (33.2 mi)
Conversations (0)
Join the conversation
Conversations
Join the conversation
ALL COMMENTS (0)
There are no comments. Add your comment to start the conversation.
read next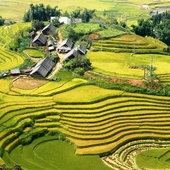 Located in Muong Hoa valley, Ta Van Commune is a favorite destination for those who are interested in homestay, community-based tourism and experiencing cozy atmosphere at houses of ethnic people.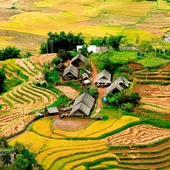 Ta Phin has gone from being a stranger name to one of the most visited destinations in Sapa. Located about 17km in the west of Sapa, Ta Phin is a village of Red Dao's people possessing a rich culture that has not been damaged by the modern life.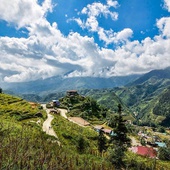 Nestled in a beautiful valley about three kilometers from Sapa Town, Cat Cat- the old village of ethnic groups- attracts tourists from all over the world for its distinctive customs and practices which have been lost in almost ethnic villages. The village is within easy walking distance from any hotel in downtown Sapa.