Oceanographic Museum of Vietnam
The Oceanographic Museum of Vietnam is an interesting aquarium in which you can gain the exact image of Nha Trang marine environment.
History & Location
The Museum is located at 1 Cau Da St., about 5km from Nha Trang City Center, at the foot of the outcrop where Bao Dai Village is constructed ina grand French-colonial building. Opened to the public on September 14th, 1922, today it is still a popular destination for both domestic and foreign tourists.
What To See
Nowhere can people expect to see a more extensive collection of living beings from the Eastern Sea like in this museum, particularly in areas like the bays of Thailand, archipelagoes of Paracels (Hoàng Sa) and Spratlys (Truong Sa), shore regions of Vietnam and the gulf of the Vat Bô.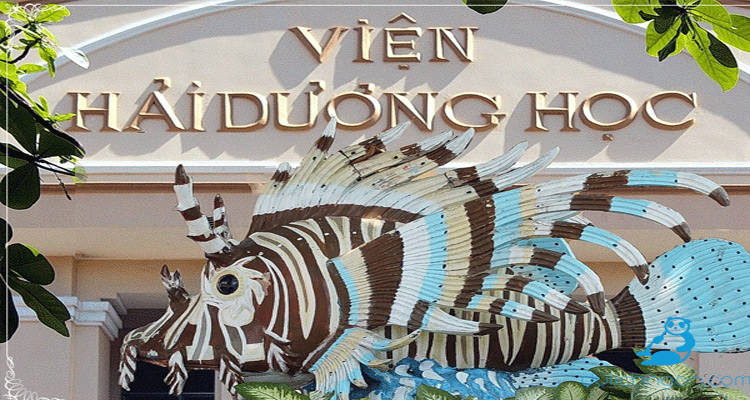 Photo: nemtv.vn
The collection of this museum spreads out over two floors. The ground floor is home to fish tanks of varying sizes that house all manner of marine life. All kinds of fish you would find in the sea area of Khanh Hoa Province are presented there: reef sharks, turtles, living coral, anemones, puffers, lionfish, clownfish, sea horses, and a whole array of colorful reef species, some of which can be found in no other place in the world. Each of them has a label indicating their name, origin and characteristics in Vietnamese and in English.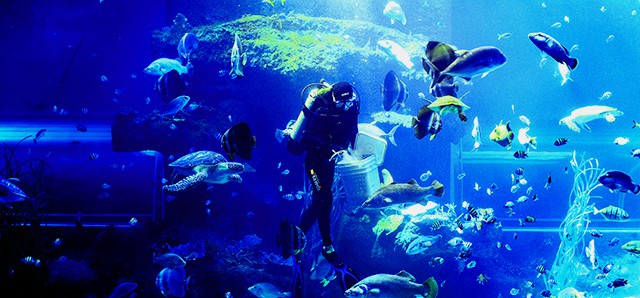 Photo: betour.com.vn
The upstair flooor is for exhibiting specimens, local boats and fishing artifacts, plus an 18 metre long whale skeleton. Over its long history, this museum has been holding more than 20000 specimens of tropical marine creatures. Apart from the real fishes, there are also rare species' skeletons or bodies preserved in formaldehyde solution. There are even finds of endemic species from Kampuchean Vietnamese seas and from other nearby countries, some of which are extremely rare, like the dugong or sea cow. Kids are often very excited to visit the big tropical turtles and crocodiles.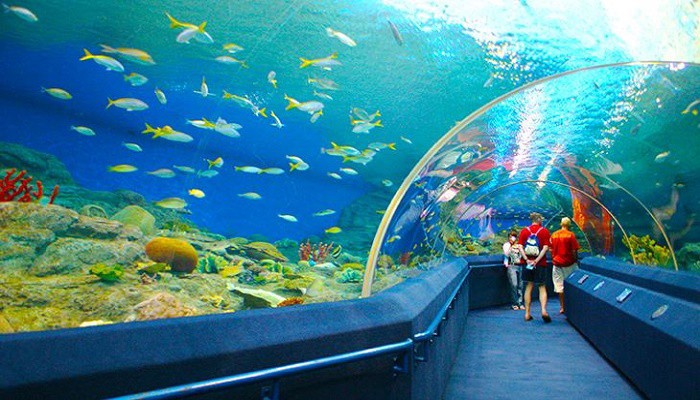 Photo: Internet
Apart from the museum aquariums, there are also many of the theme rooms in the National Oceanographic Museum of Vietnam which focus on marine science featuring the history of its research equipment and technology such as: "From Light to Life" (features algae and phytoplankton), "Life in a Drop of Water" (microscopic aquatic organisms), or rooms illustrating coastal natural disasters, sacred legends, traditions and culture of Vietnam fishing.
How To Get There
The museum opens from 6.00AM to 6.00PM. Entrance fee is VND 30,000/adult. Travelling by motorbike or car is convenient.
Useful Information
Location: Oceanographic Museum Of Vietnam
Best for: family, couple, solo
Entrance: VND 30,000/adult
Hours: 6.00AM - 6.00PM
Distance to city center: 3.7km (2.3 mi)
Conversations (0)
Join the conversation
Conversations
Join the conversation
ALL COMMENTS (0)
There are no comments. Add your comment to start the conversation.
read next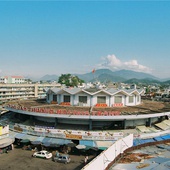 Similar to Dong Xuan Market in Ha Noi, Ben Thanh Market in Ho Chi Minh City, Dam Market is a tourist icon of the coastal city of Nha Trang.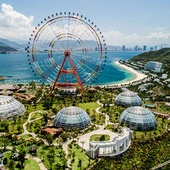 Located on one of the world's most famous bays, Vinpearl Nha Trang Resort & Spa – an international five star hotel in the Vinpearl Nha Trang of hotel, tourism, resort and entertainment is considered to be "a twinkling pearl glued on the crown of the Sea queen".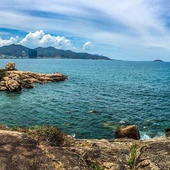 Hon Chong is a cluster of huge stones located in Khanh Hoa Province.