Dam Market
Similar to Dong Xuan Market in Ha Noi, Ben Thanh Market in Ho Chi Minh City, Dam Market is a tourist icon of the coastal city of Nha Trang. Located at Ben Cho Street, Van Thanh Ward, Nha Trang City, Khanh Hoa Province, Dam Market is the city's largest market and a shopping center with items as local typical products and is an attractive tourist attraction.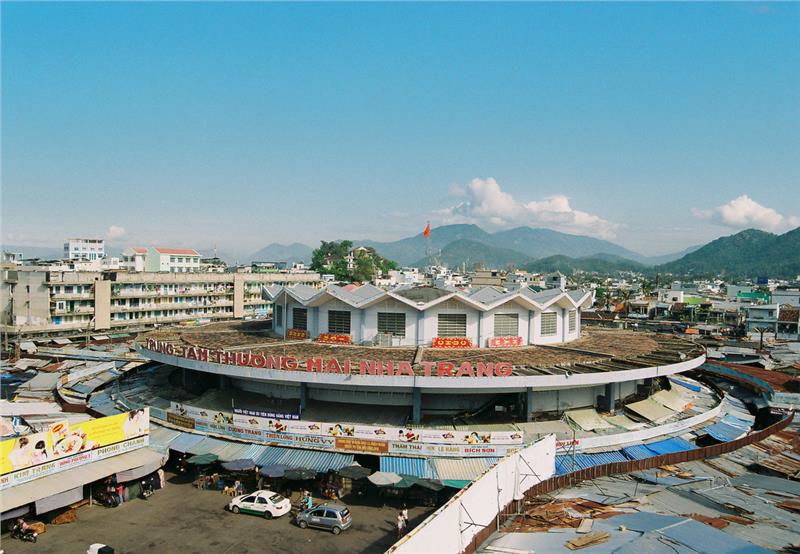 Photo : nhatrangtoday.vn
Dam Market gathers a full range of items for locals and visitors, from daily foods to local specialties and souvenirs, so this place becomes an ideal place for tourists to visit and buy gifts for relatives and family in Nha Trang trip.
Unique structure of the market
After having been planned and built, Dam Market was officially opened and became one of the largest markets in Nha Trang with an area of 5270 m2 and a capacity of up to 3000 people. The market impresses with a unique and special new architecture. Looking from above, Dam Market looks like a lotus flower blooming in the middle of the swamps, with lotus petals directing out of the different streets of the city. Therefore, Dam Market has become one of the most attractive destinations in Nha Trang tour.
What to buy at Dam Market
You want to buy Nha Trang specialties and souvenirs for relatives but do not know where to buy? Dam Market is the ideal place for you. With a full range of items that can meet your needs, visitors often come here to buy all kinds of dry food, seafood and souvenirs. In order for visitors and locals to easily go shopping, the items at the market are divided according to zones including the center zone, the left one and the right one.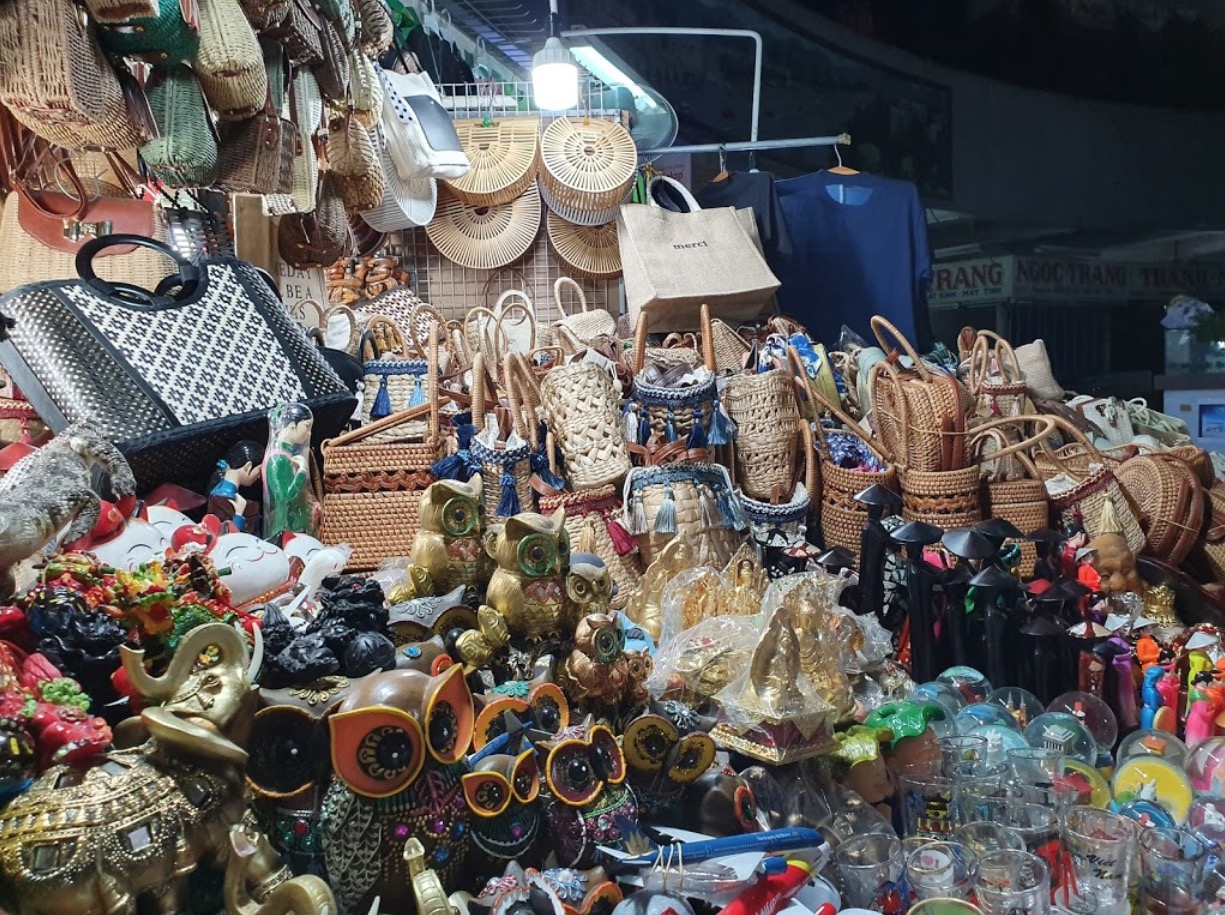 Photo by @Reina
The center zone mainly serves the needs of local people with essential items for daily life such as clothes, shoes, or toys. In addition, you can find lovely gifts in this zone such as souvenirs, handicrafts for friends and relatives.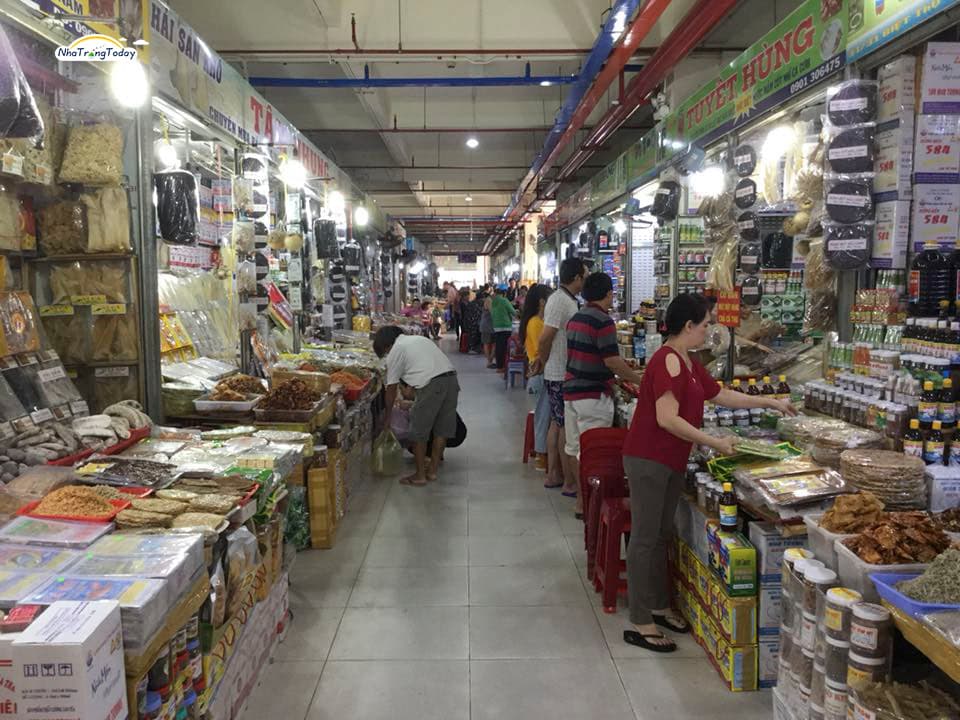 Photo by @Song Thuy NHK
If you want to buy seafood - one of the specialties of Nha Trang City, the market's left zone is the ideal place for you. This is a rich seafood paradise for you from fresh food to dry one. Dam Market is famous for fresh seafood when traders buy them directly from the fishing boats that have just newly arrived from the sea. Therefore, you can feel safe when buying seafood without worrying about quality. Dried seafood here is also a great choice for you if you want to buy gifts for your loved ones. Some suggestions for you if you buy seafood as a gift are fish sauce, dried squid, dried fish, squid, crab, or lobster.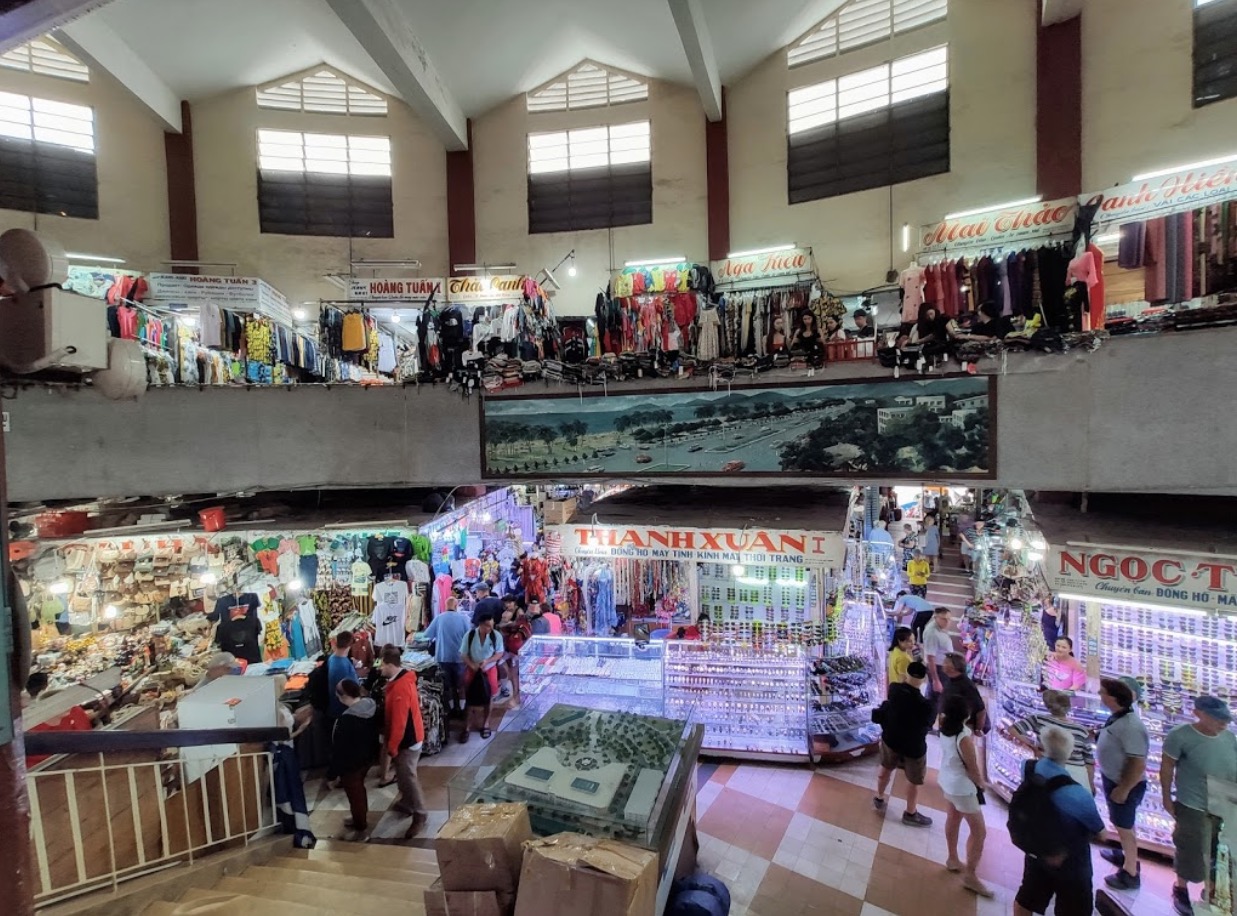 Photo by @Michael Borg
The market's right zone is also the place to attract many tourists with Nha Trang specialties such as rice paper, green chili salt, grilled fish, kinds of fish sauce. In addition, Nha Trang's typical dishes such as fish vermicelli, fish and kebab rice noodle, and Grilled fermented pork roll are also available in this zone.
What to eat at Dam Market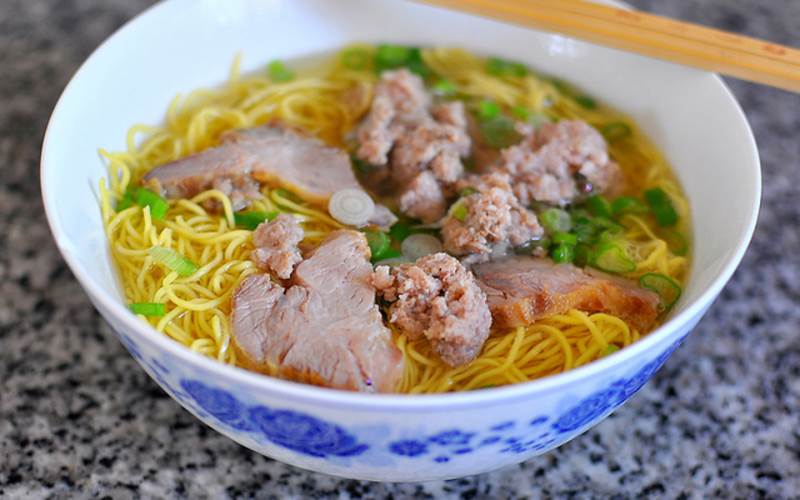 Photo : thodianhatrang.vn
After visiting and shopping, you can enjoy Nha Trang's famous specialties right at the market. Don't worry about safety and hygiene, as the food stalls in the market have been certified for food safety. Here is a suggestion of some food places near the market that you should try.
Enjoying at the market's dining area
Dam Market - known as the culinary paradise of the coastal city - is an ideal choice to enjoy Nha Trang's cuisine. Fish noodles and jellyfish vermicelli are two must-try dishes when coming here. In addition, you can also enjoy grilled seafood dishes, grilled rice paper, and can cake.
Nem nuong Dang Van Quyen
Grilled fermented pork roll (nem nuong) has long been a trademark dish of Nha Trang. And when coming to Dam Market, Dang Van Quyen with a long history and many compliments from diners is an ideal place for you to enjoy this dish. The main ingredient of the dish is pork mixed with spices then made into long pieces and skewered into chopsticks. After grilled on a charcoal stove, diners can enjoy this tasty dish with side dishes such as vegetables, unripe banana, mango, and sauce.
Address 1: No.6A, Lan Ong Street, Xuong Huan Ward, Nha Trang City
Address 2: No.2-4, Phan Boi Chau Street, Xuong Huan Ward, Nha Trang City
Sanh Ky Noodle
With traditionally processed broth and ingredients, Sanh Ky Noodle has become a familiar destination for both locals and visitors. Coming here, you can enjoy the famous Chinese noodle dishes such as noodle soup, dry noodle, wonton noodle, seafood noodle, mixed noodle.
Address 1: No.91, Huynh Thuc Khang Street, Tan Lap Ward, Nha Trang City
Address 2: No.31, Thong Nhat Street, Phuong Sai Ward, Nha Trang City
How to get there
Dam Market is 2 kilometers from the city center, so it is very convenient for visitors to travel by motorbike, car or bus. You can follow this route to reach the market: following Hung Vuong Street, Tran Hung Dao Street, Pasteur Street, then turning left onto Han Thuyen Street, following the roundabout through Le Loi Street to reach the market. In addition, since the market is linked to many streets, you can flexibly change your route.
You can also move by bus No.3 - a 15-kilometer route through the city center streets - to save travel costs.
The market's opening hour
Dam Market does not have a specific opening and closing time. From the early morning, small merchants busily showcase items on stalls to welcome a new day, while you can find souvenirs or eateries at night. However, if you want a specific common time frame, it is often from 7am to 9pm everyday.
Useful Information
Location: Cho Dam, Nha Trang
Best for: All visitors
Entrance: N/A
Hours: 7:00-21:00 Everyday
Distance to city center: 1.9km (1.2 mi)
Conversations (0)
Join the conversation
Conversations
Join the conversation
ALL COMMENTS (0)
There are no comments. Add your comment to start the conversation.
read next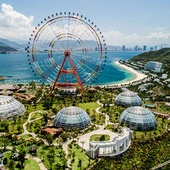 Located on one of the world's most famous bays, Vinpearl Nha Trang Resort & Spa – an international five star hotel in the Vinpearl Nha Trang of hotel, tourism, resort and entertainment is considered to be "a twinkling pearl glued on the crown of the Sea queen".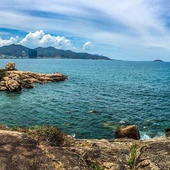 Hon Chong is a cluster of huge stones located in Khanh Hoa Province.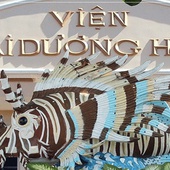 The Oceanographic Museum of Vietnam is an interesting aquarium in which you can gain the exact image of Nha Trang marine environment.