Langbiang Mountain
Lang Biang Mountains is located on Lang Biang Plateau, Lac Duong District, Lam Dong Province. It's only about 12km from Dalat centre and sometimes called Lam Vien Mountain as well.
Location & Legend
Only 12km from the central of Dalat, you will see Lang Biang Mountains standing imposingly and beautifully like the roof of Dalat city.
Legend says that the name Lang Biang was derived from the name a couple who were deeply in love with each other - the boy named K'lang and the girl named Ho Biang. They fell in love with each other after K'lang saved Biang's life from a fierce heard of wolves. However, they weren't allowed to get married due to the long-standing feud between their tribes.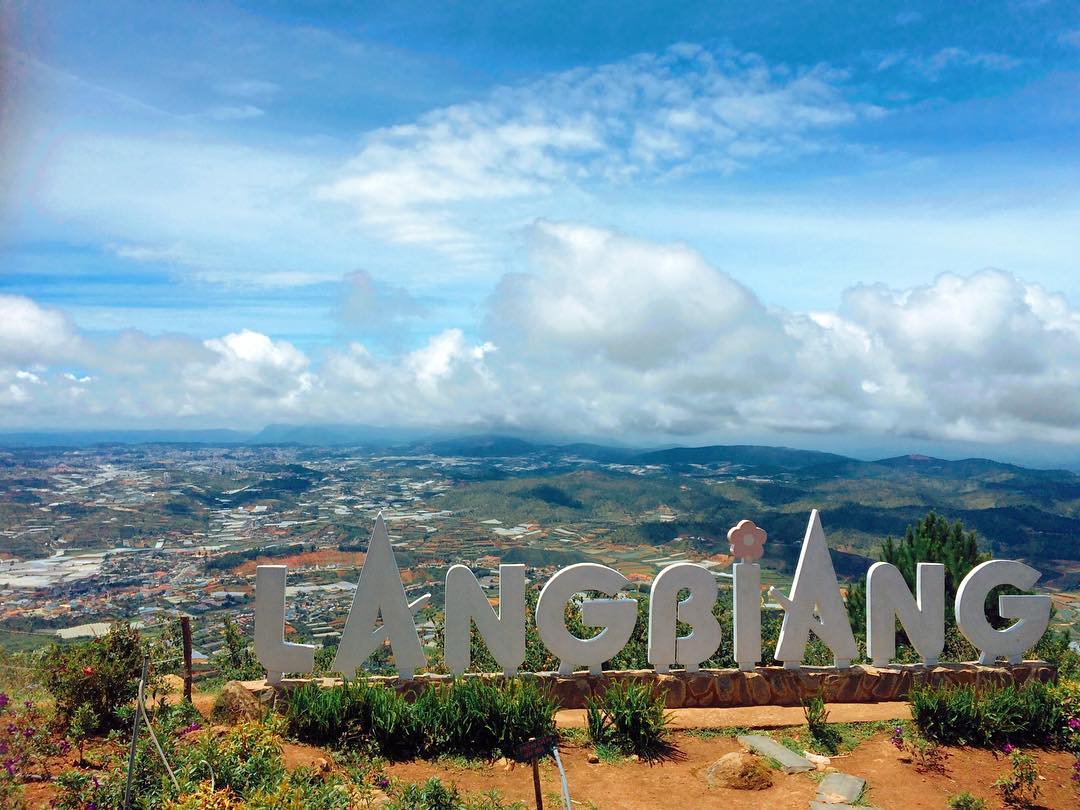 Photo by @chaen1226Generally, there are two versions of this story. One said that at last, they got married and then moved onto a mountain to live. Unfortunately, when Biang caught a critically illness, K'lang had to come back to the tribe to ask for help, the people here shot him with a poisonous arrow. However, it was Ho Biang to be shot since she had shielded her husband. K'lang could not suffer such loss, he cried and his tear made up a big stream which is now called Dankia (the Golden Stream). The second version said that: the couple committed suicide together since they couldn't get married.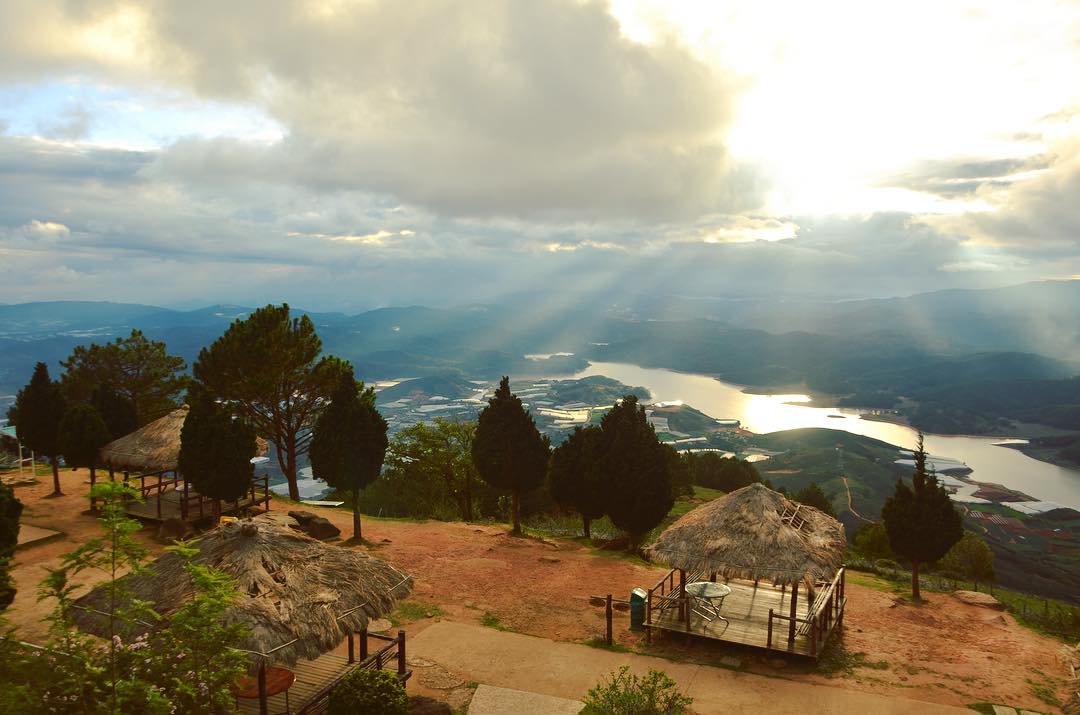 Photo by @nonopinceauIn both versions, Ho Biang's father was so repentant of his daughter's dead that he unified the tribes into one called K'ho and allowed boys and girls in K'Ho group to get married to each other. Their graves then grew into the two giant mountains, and in order to memorize the couple with profound love, the mountain range was renamed into what we call it today: Lang Biang.
The Dalat's Roof
Since Lang Biang consists of the two highest peaks of Lam Vien Highland: Lang Biang (2,167m) and 2,287m high Bidoup Ban, which is often regarded as the roof of Dalat. The mountain is famous for its spectacular nature, as well as its marvelous view of the whole wide area of Dalat City, the forest, the rivers and houses of tribal people.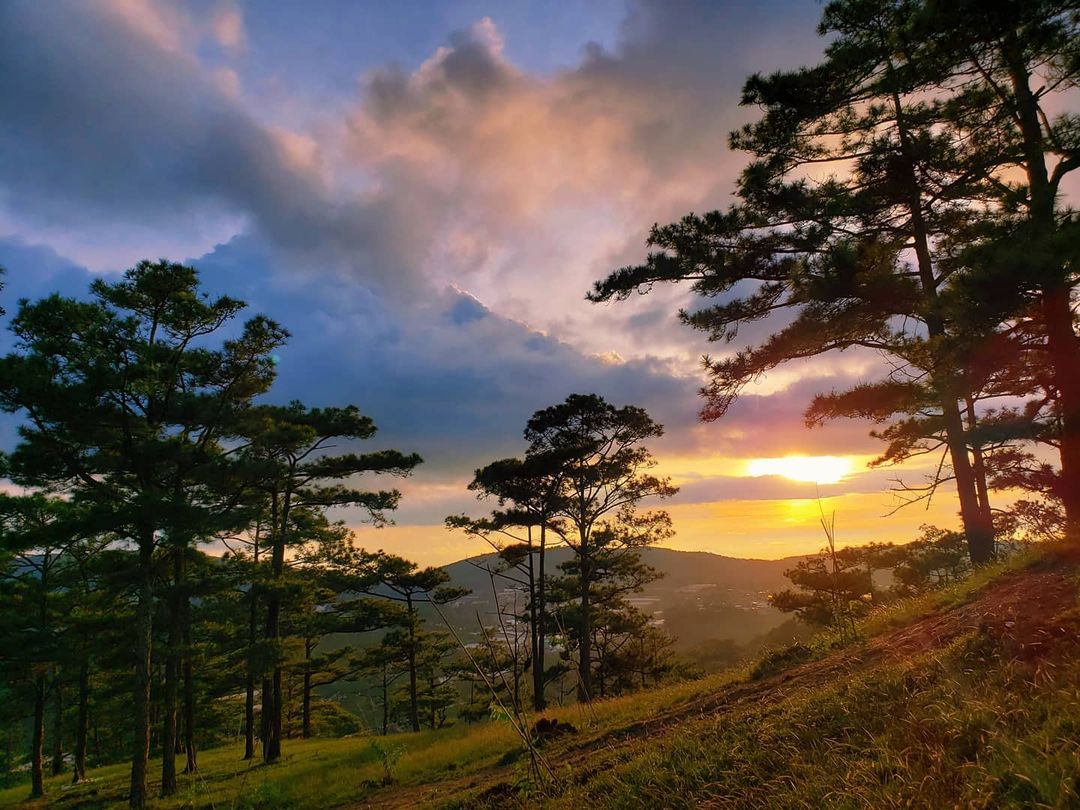 Photo by @clare_0808
Standing on the top of Lang Biang Mountain, tourists can see the Golden Stream and Silver Stream, or observe fanciful Dalat, which looks like a lush green valley with two pieces of silver silk (the Golden and Silver Stream)
Visitor Information
Activity
Camping, exploring the natural flora, bird-watching and enjoying the unique culture of ethnic minority groups are recommended activities for tourists coming to Lang Biang. Also, Lang Biang is an ideal place for adventurous activities like mountain climbing, conquering high peaks, paragliding and trekking. "Thung lung Tram nam" (Hundred-year valley) which lies at the foot of the mountain is regarded as an entertainment and ecological tourist site.
How to get there
For those who enjoy the convenience of transport, car and motorbike are absolutely suitable to climb up the beautiful path to Lang Biang peak. Moreover, trek-goers wouldn't be disappointed with such a challenge. The up-to-the-top-hike takes from 3 to 4 hours.
Useful Information
Location: Langbiang Mountain, Dalat
Best for: Family, couple, solo
Entrance: N/A
Hours: All hours
Distance to city center: 11.9km (7.4 mi)
Conversations (0)
Join the conversation
Conversations
Join the conversation
ALL COMMENTS (0)
There are no comments. Add your comment to start the conversation.
read next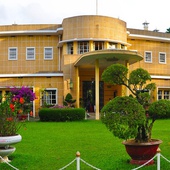 Da Lat, the city of love, not only attracts tourists because of its charming landscape, comfortable weather but also the number of French architectures, typically the antique villas. Located some 2.5 km south from the heart of the city, Bao Dai's Summer Palace is a must-visit villa for almost all travelers.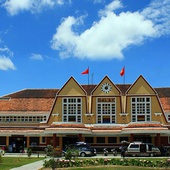 Dalat not only surprises tourists by the beautiful landscape, comfortable weather but also by the imprint of French architectures on this land. One of the most unique French monuments to recommend is Dalat Railway Station.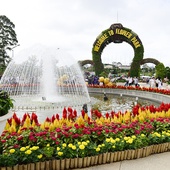 From the city's immense one to local farms, people are supposed to be drown in the beauty of this "Kingdom of flowers".