Hoi An Impression Theme Park
Bringing the cultural heritage to the next level of sensation
For many years, Da Nang – Hoi An has been a tourism hub of Vietnam with a diverse range of attractions: white sandy beaches, natural heritage, artisan villages, cultural monuments, amusement complex, etc. The introduction of newly-opened Hoi An Impression Themed Park has brought a completely splendid experience. Prepare yourself for an eye-popping journey to go through the most amusing history session you could only have once in a lifetime.
Things to see
Hoi An Impression Themed Park is the very first cultural themed park in Vietnam, with a total area of more than 10 hectares. Replicating most cultural features through traditional architecture, historical symbols, and representation of artisan villages, this park has wrapped a tremendous and rich slice of Vietnamese history.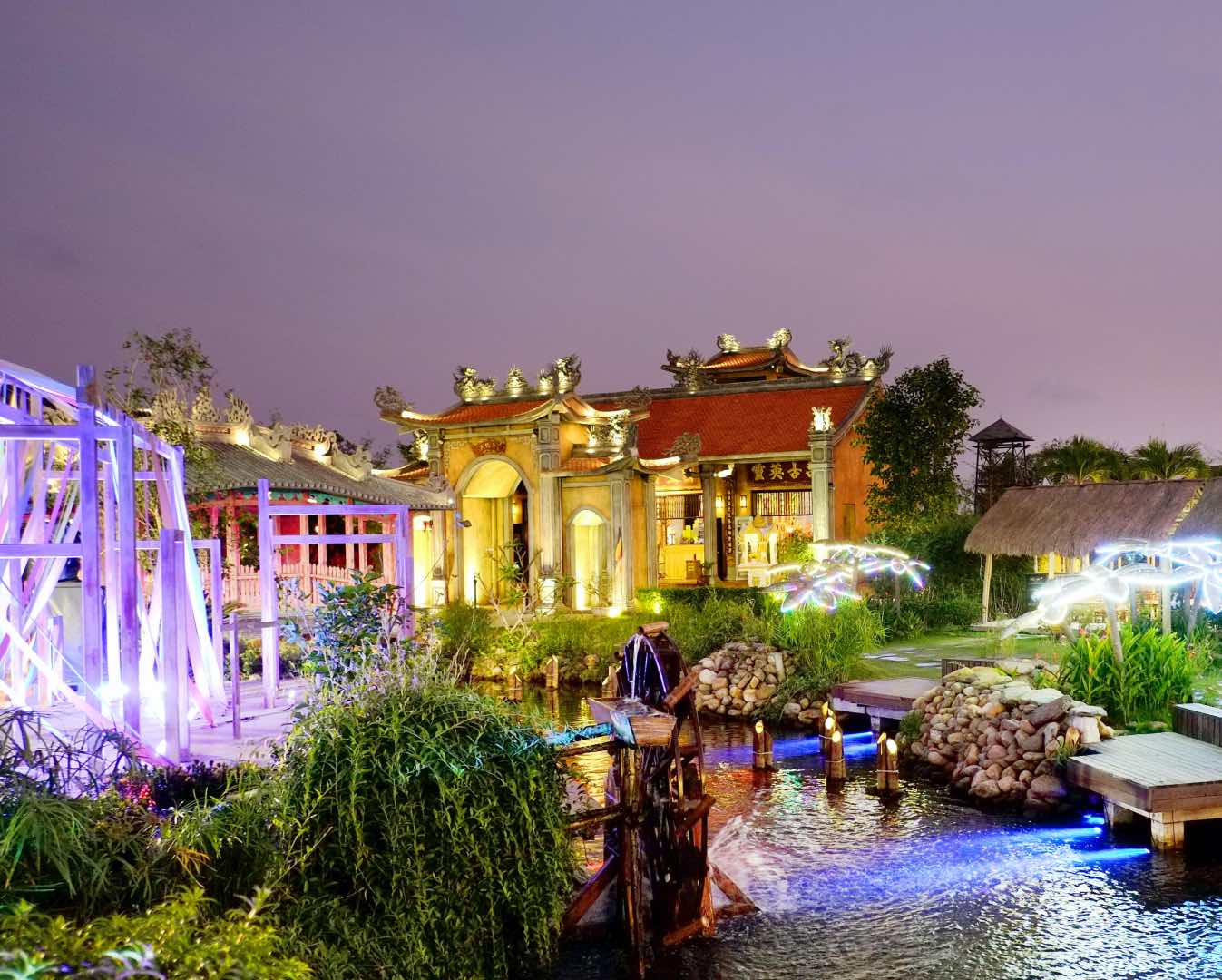 Revival of central region country at Hoi An Impression Park

At the beginning of this journey, the entrance design recalls the Thanh Chiem Citadel, reflecting the prosperity and supremacy of the Nguyen Dynasty. The inner architecture is harmoniously blended between quintessential works from Vietnam, Japan and other European countries. According to the belief of local residents, the five basic elements (metal, wood, water, fire, and earth) play a crucial role in balancing the entire universe. This notion is performed by the imitation of 5 artisan villages, including: copper-works (metal), carpentry (wood), fishing (water), pottery (earth), and lantern (fire). These five traditional villages are crucial parts of Quang Nam province's history, economy and culture, which created divergent, yet meticulous products by ingenious local craftsmen.
The complex is divided into different sight-seeing areas with particular themes:
The Commercial Port
Hoi An used to be an international port in two centuries, in which businessmen from European countries such as France, Netherlands and Portugal come to trade with Japanese and Chinese merchants. The atmosphere resembles a range of shops and stalls, the sound and act of traders.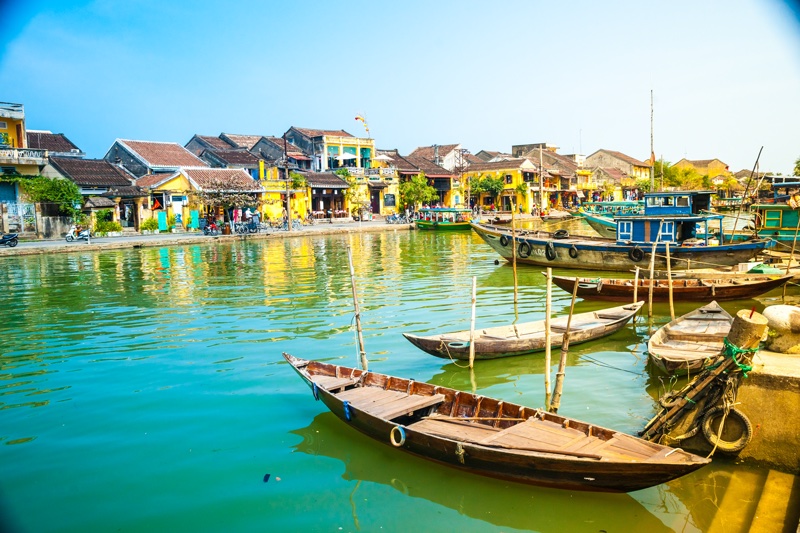 River in Hoi An
The Pagodas
Buddhism is considered one of the most popular religions in Asia; thus, it is obvious to see a wide range of pagodas, temples and other Buddhist constructions. This area mimics various ancient architectural pieces of Hoi An, which represent a part of Vietnamese credence.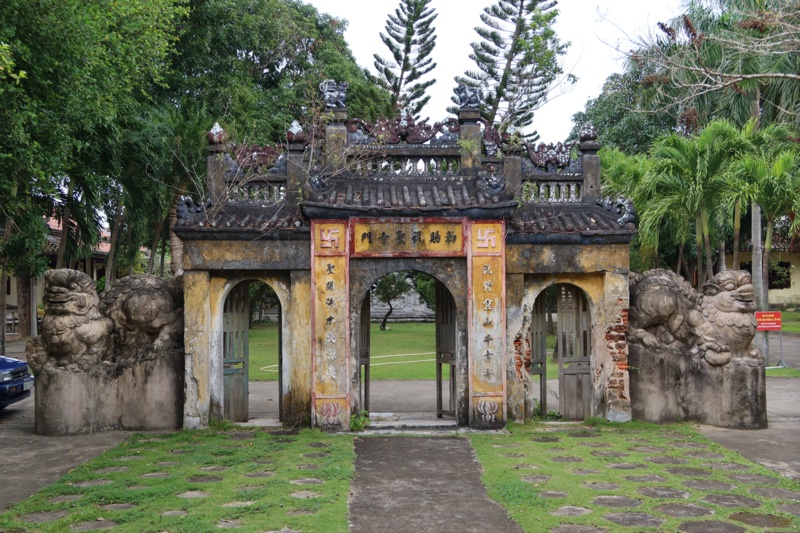 Ancient entrance gate of Chuc Thanh temple in Hoi An
The Japanese Village
Traveling to Hoi An, tourists can find the influence of Japanese culture on several features that appear in houses, buildings, and public structures. The village is created as a visual story about a period of cultural interference between Vietnam and Japan.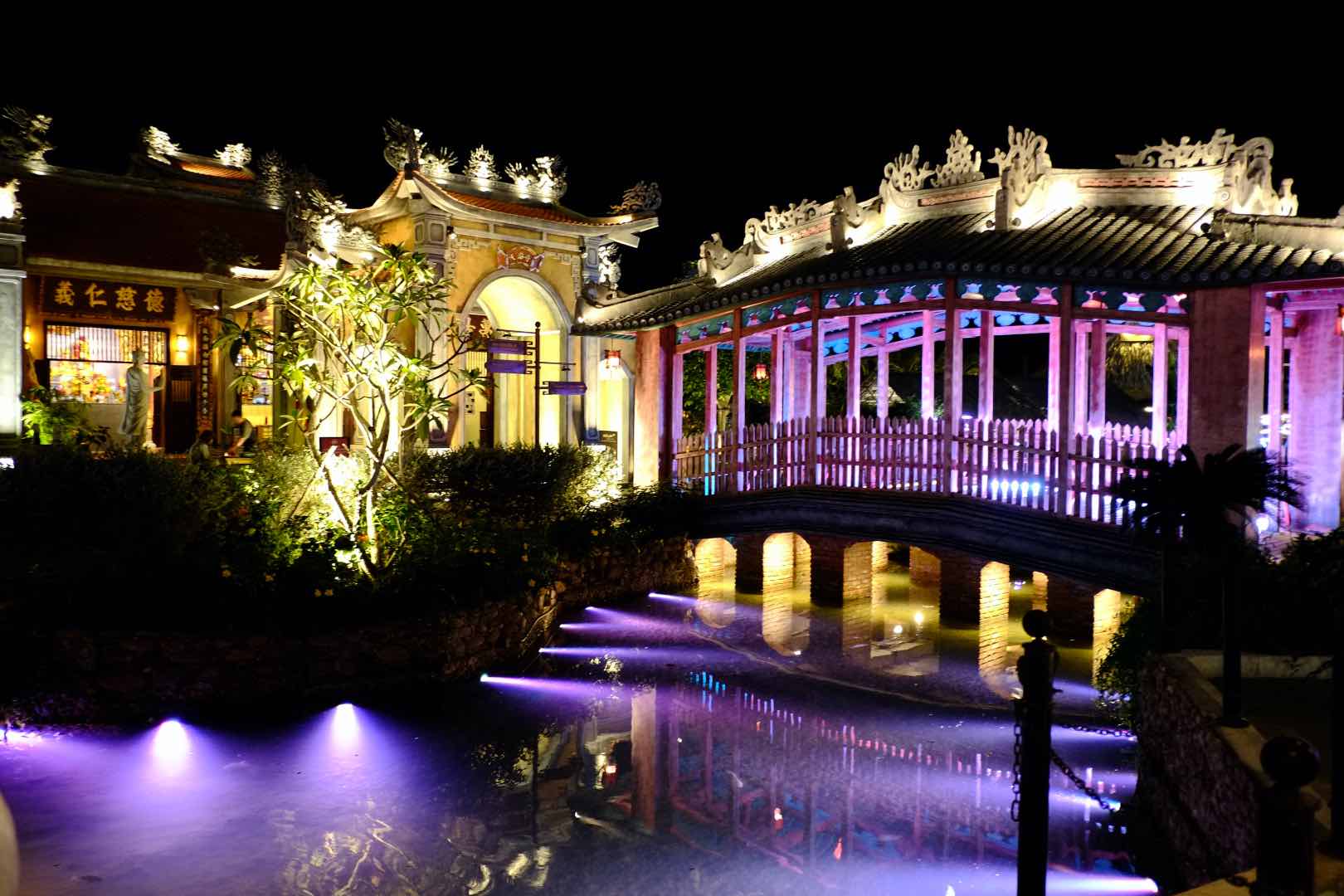 Japanese covered bridge on display at Hoi An Impression Park

Things to do
Mini street shows
During the journey, tourists can also spot interactive shows available on the streets every 15-20 minutes. Various shows tell the historical myths or folktales of ancient local residence, including Trai Ho Fighting The Tiger, Love Story of the Silkworm Goddess, Wedding Ceremony of Princess Ngoc Hoa, Happy Forest, The Champa Ritual Dedicated to God of Water, Nguyen Lord Recruited Soldiers.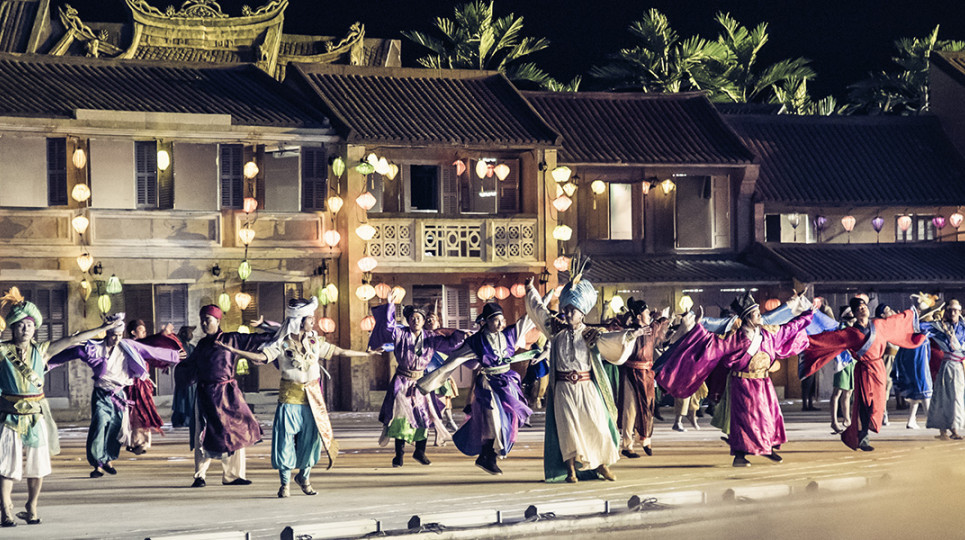 Hoi An Memory show - a must for any visitors to Hoi An

Traditional games
There is no better way to understand the cultures than taking part in these immersive activities by yourselves. In Hoi An Impression Themed Park, visitors can join dozens of traditional activities such as Bài Chòi, Blind man's buff, Mandarin square capturing, etc., which is suitable for most ages.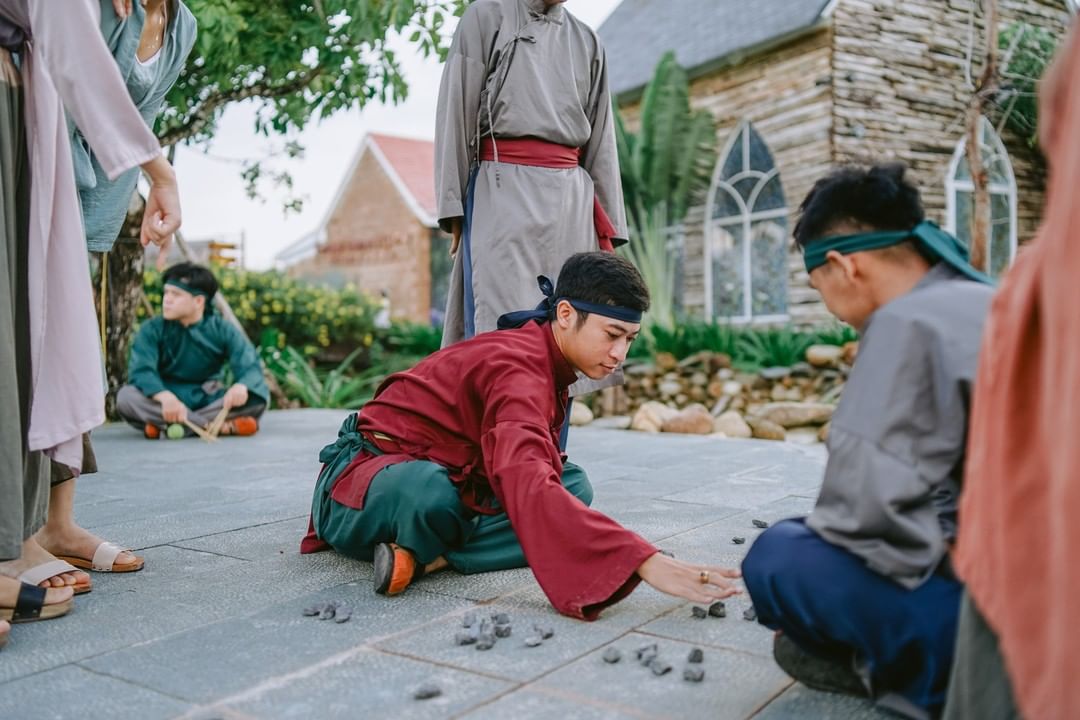 Mandarin square capturing in Hoi An - Photo: @hoianimpression.vn
Art & craft workshops
Let's try to become a craftsman once. Renowned for the diversity in handicraft profession, you will play the role of an amateur artisan to create your own lantern, potter jar, or have yourself an indigenous brocade bag.
How to get there
Hoi An Impression Themed Park is located in Con Hen, surrounded by Thu Bon river; therefore, from the central Old Town, it only takes you about 10 minutes driving along Hoang Dieu street, crossing Cam Nam bridge to reach the destination.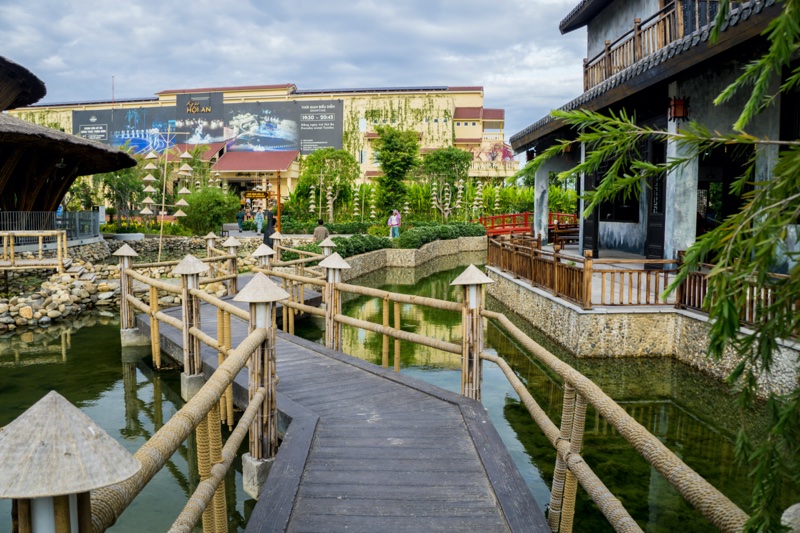 Hoi An Impression Themed Park
Information and ticket details
Hoi An Impression Themed Park open everyday (Except Tuesday) from 05.00pm to 10.00pm
The entry ticket is at a single price of VND100,000 (approximately $4.3), which can be bought online via the official website at hoianimpression.vn or offline at the ticket counter.
If you are interested in the Hoi An Memories show, check out the schedule on the website. Depending on the seat section, the ticket price varies from VND600,000 ($26) to VN900,000 ($39). Entrance and performance show can be found as a combo ticket with a more advantageous price.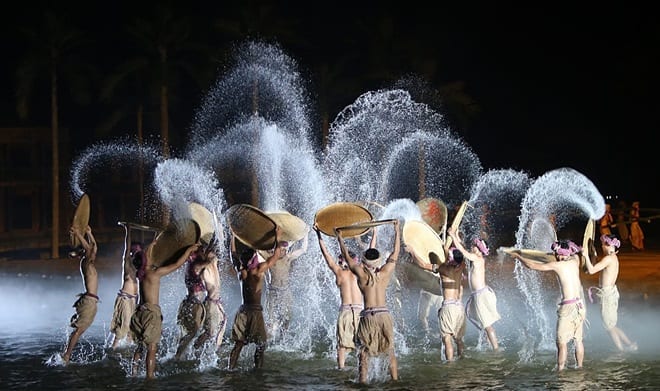 Hoi An Memories show
Useful Information
Location: Hoi An Impression Park
Best for: All visitors
Entrance: 100,000
Hours: 5pm-10pm
Distance to city center: 0.7km (0.4 mi)
Conversations (0)
Join the conversation
Conversations
Join the conversation
ALL COMMENTS (0)
There are no comments. Add your comment to start the conversation.
read next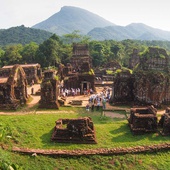 If Hoi An enchants you by colorful lanterns along downtown streets by night, charming red towers in My Son surely amazes you in the sunset.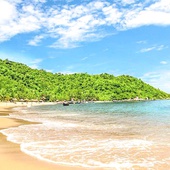 Cham Island is a group of 8 small islands, which has been recognized by UNESCO as the World Biosphere Reserve (Cu Lao Cham Marine Park).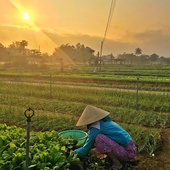 The village is named after the sweet scented vegetables that spice up the everyday meals of the Hoi An people.